1

The centenarian who finally saw the ocean for the first time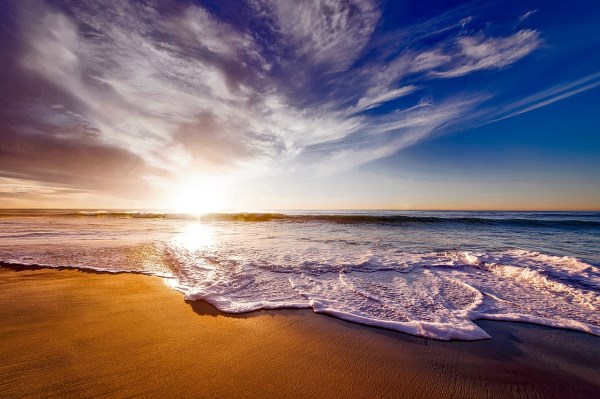 Thanks to a partnership between the Brookdale Senior Living Solutions, a senior center Columbia, Tennessee, and Wish of a Lifetime, an organization that grants wishes to the elderly, centenarian Ruth Holt got to the see the ocean for the first time.
Holt, who lives at the senior center, spent most of her 100 years on a farm in rural Tennessee, picking cotton and raising four children. She never had the time or money to go to a beach. In November 2014, just a few weeks shy of her 101st birthday, she finally got her wish.
During an all-expense-paid trip to the Gulf of Mexico, Holt laughed and grinned as cool Gulf waters hit her feet. She said repeatedly the water was cold (as the day was only 50 degrees, it indeed was), but loved every minute of the experience and said she'd never seen anything as big as the ocean.
Holt said her farming family never was able to afford a trip to the coast, and she's left Tennessee only once before. She was always too busy on the farm or working in a shirt factory to travel.
The trip to the Alabama coast was her farthest venture ever from her home, about 400 miles north of the Gulf.
2

A 5-year-old deaf boy who heard his mother's voice for the first time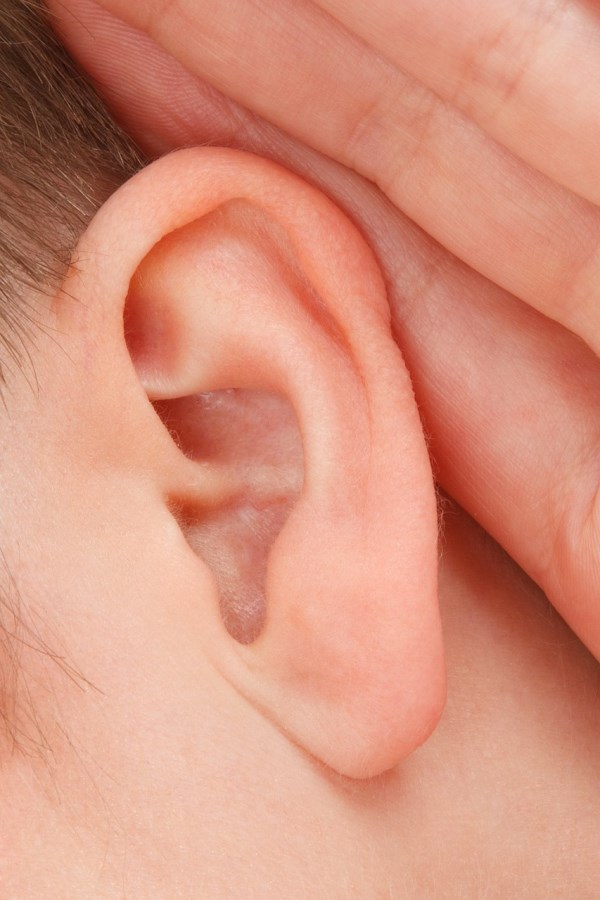 Five-year-old David Orekhov is deaf and also autistic, yet he was soothed by his mother's voice for the first time after he was fitted with a cochlear implant.
To give him the best shot at hearing, his family moved from Seattle to St. Petersberg so David could be fitted with the implant at All Children's Hospital.
Little David is slow to adjust to his newfound hearing. Shelly Ash, David's audiologist said, "It's a little bit harder to get a child with autism to accept something that's new." However, David has been responding to the hearing aid well, and even tried to put it back when it fell out.
3

The 73-year-old son who kissed his mother for the first time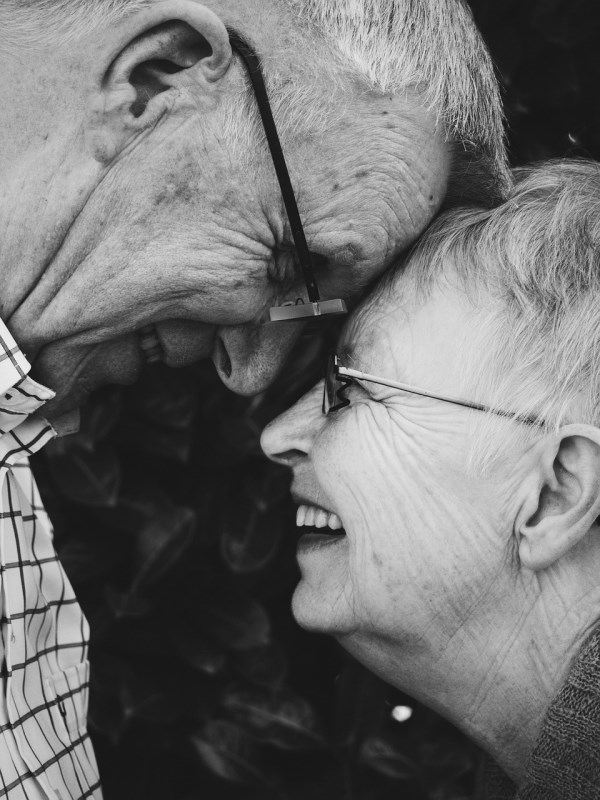 A son kissed his mother for the very first time. While the act in itself is not very newsworthy, it is in the case of 73-year-old Charles Bruce Pate, who was reunited with his 88-year-old mother, in 2013.
His mother, Pauline Lott, was a teen when the Mississippi Welfare Department took her into custody and turned her over to the King's Daughters Home for unwed mothers. The state guaranteed medical care and promised birthing bills would be paid in full with one condition — her child must be put up for adoption.
On Jan. 20, 1941, she gave birth to the boy she would not raise.
For years, Pauline longed for her son. What she didn't know is he sought her, too.
Though he lived a full life with loving parents, he still felt the alone. He began searching for his mother back in 1964, but came up empty until 2013, when he finally tracked her down via ancestry.com.
Mother and son now talk nearly everyday. Pate believes he's had the best of both worlds. Good parents who raised him and the chance to reconnect with a woman who didn't get the chance to do the same.
4

The abducted man who met his father for the first time after 24 years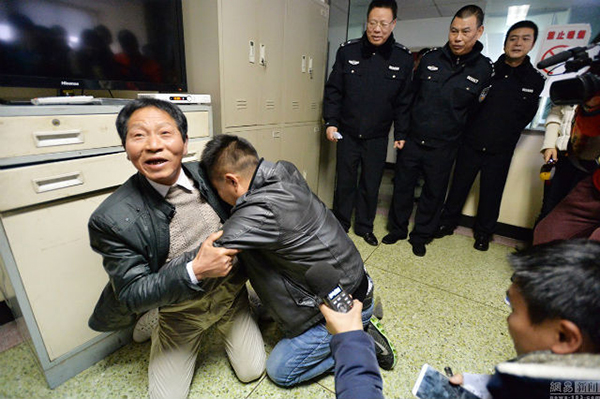 In 1991, 4-year-old Sun Bin was whisked away from his family by a kidnapper from a food market in Chengdu, Sichuan, China where his father was working as a vendor.
Sun Bin was sold to a childless couple couple in the city of Xuzhou, almost 1,000 miles away, for £250. While he grew to love his adopted parents over time, he knew he had to someday find his real family. In 2010, he began the search. He supplied a DNA sample to a to government backed database – and found a match.
In January 2015, father and son were brought together in an emotional reunion. Police from Chengdu, the capital of Sichuan province, said they are investigating the case and have arrested the suspects who sold Sun Bin to his adoptive parents.
Sun Bin says that although he is overjoyed with meeting his father and the sister he never knew he had, he is saddened for his adoptive parents. He said, "I don't want them to be punished, and I will look after and care for both my families."

5

The blind mom who saw her baby for the very first time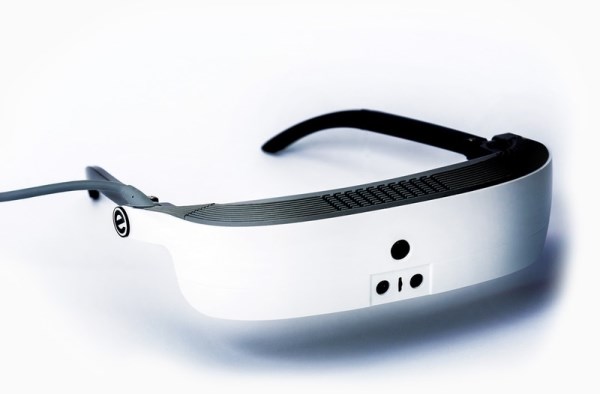 A legally blind mom was able to see her newborn son for the first time, thanks to a specialized set of glasses which uses real-time video to give vision to the sightless.
Ontario, Canada resident Kathy Beitz has been legally blind since childhood. She suffers from Stargardt disease, a genetic form of juvenile macular degeneration, which causes a blind spot at the center of her vision.
The innovative glasses were developed by a company called eSight. An eSight unit uses a series of cameras, processors and prisms, and with it Beitz was able to regain some of her vision — enough to get that precious first glimpse of her baby.
Beitz, says having the eSight unit has made her a more confident parent, and allowed her to enjoy things most parents take for granted — such as reading books to Aksel at bedtime or enjoying his first smiles.
6

The little boy who walked for the first time with the aid of an astronaut suit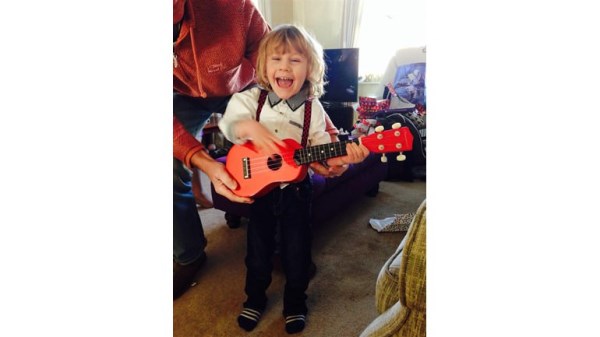 A little boy is able to walk for the first time, thanks to a suit that was originally used to help astronauts gain muscle strength after returning from space.
Georgie Craig, of Scarborough, North Yorkshire, England, was diagnosed with global development delay as a toddler. The disability affects his movement and ability to communicate, and leaves him unable to stand or walk. His parents looked for answers online, and learned about a form of therapy involving the Therasuit.
When specialists who worked with the suit were confident it would help the little boy, his parents were sold. "When all of this started we had no idea what would happen with Georgie, but to hear a specialist tell us that she's sure Georgie will walk – that's just massive for us," Naomi Jamieson, the boy's mother, said.
On December 24, 2014, with the help of the Therasuit, Georgie walk unaided for the first time. While his therapy has been challenging at times, it's been fun as well. "Wearing the specialized suit is the equivalent of running a marathon. After he has been in the suit for a few minutes, connections have been made in his brain so he knows what muscles to use," Jamieson said. "It's all through play therapy so he doesn't realize he's doing any work."
7

The man who ascended Niagara Falls for the first time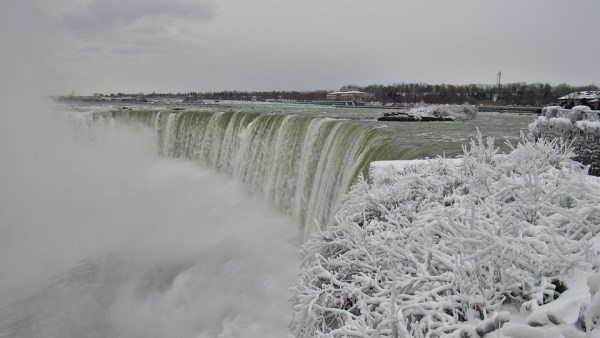 Plenty of people have made their way down Niagara Falls, but no one has ever climbed UP the Falls – till now.
Climber Will Gadd, recently named Nat Geo Adventurer of the Year, scaled the frozen falls without any bolts so that there was nothing left in the ice that wasn't there before the climb. The stunt, which can only be achieved in winter (for the obvious reasons), was no mean feat. While the environment appears pristine, it's anything but peaceful. With 150,000 tons of water flowing over the crest every minute at speeds of nearly 62 mph, the water impact is equivalent to roughly 4,000 eighteen-wheel trucks hitting the ground at the same time.
Gadd ascended the route three times, taking about an hour for each ascent. And how did this newfound victory feel? "That climb beat me up. I may have reached the top, but Niagara won the war. At the end of the day I was hypothermic. That waterfall did a lot more damage to me than I did to it!"

8

The actor who smashed a weightlifting record for the first time in 1000 years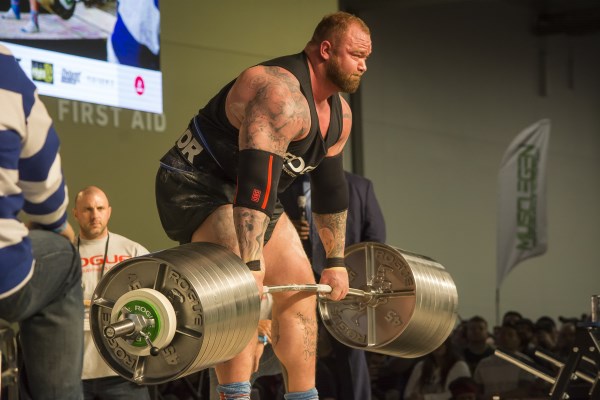 Actor Hafthor Bjornsson, also known as "The Mountain" on HBO's Game Of Thrones, has just smashed a 1000-year-old legendary Icelandic test of strength.
The tale of Orm Storulfsson and his 1,400-pound log has been passed on through the generations in Iceland. According to the Icelandic Saga book, it took 50 men to lift the log on to Storulfsson's back — and he was able to walk three steps before his back gave out. Bjornsson made it five. Watch this unbelievable feat of strength below:

9

The grandmas who smoked weed for the first time
This cute video went viral in November 2014. Watch as these three Washington state grandmas (where recreational marijuana use is legal), smoke weed from a bong and vaporizer. They laugh, they eat junk food, and say things that make no sense. In short, they get completely stoned.