1

Selfie Hat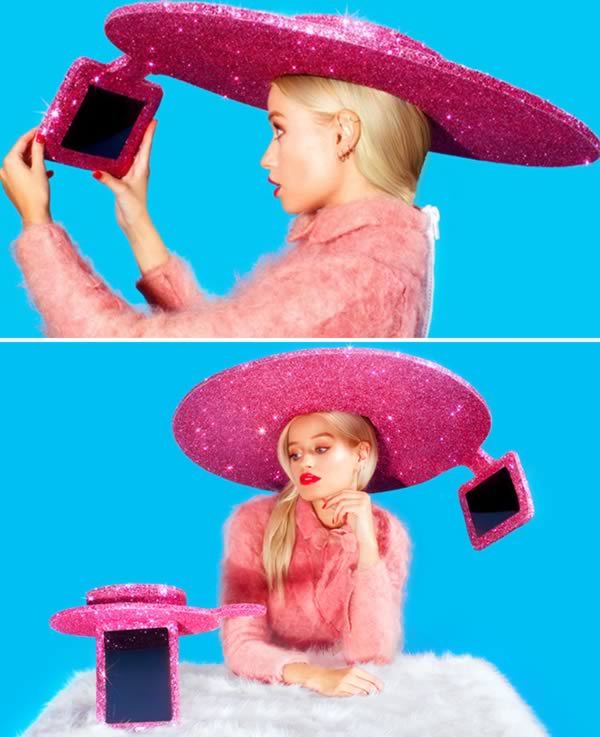 For London Fashion Week 2014, Acer collaborated with a designer on what it's calling a Selfie Hat – a bright and sparkling pink hat with a tablet hanging off of it (specifically, Acer's Iconia A1-840). There's also a matching, non-wearable tablet case with a hat on top of it, too.
The case is being sold in limited numbers, but the hat was only seen at a Fashion Week event from its designer, Christian Cowan-Sanluis. The Selfie Hat is actually a riff on an outfit that Cowan-Sanluis made before — the earlier outfit was even worn by Lady Gaga.
2

Selfie Toaster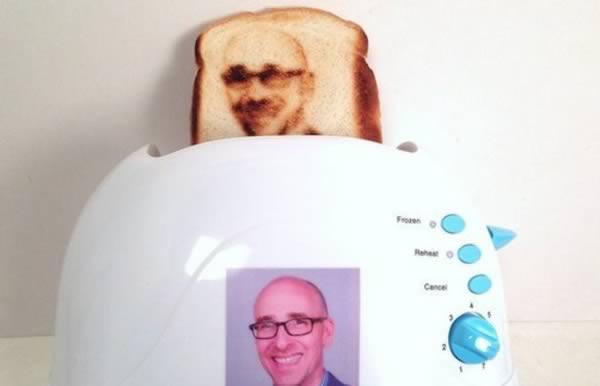 Camera phone selfies are so five minutes ago. It's no longer enough just to take a picture of yourself, now you can eat an image of your own face with the help of a selfie toaster.
A Vermont-based company called Burnt Impressions is making customizable toasters that burn an image into your toast. It's the same company that created the Jesus toaster and the Rapture toaster with images of Jesus and bodies floating up toward the sky.
If you want a selfie toaster, you'll need to send a high-resolution photo of your face to the company (plus $75). Burnt Impressions will then make your custom selfie toaster in about a week.
3

Baby Selfie App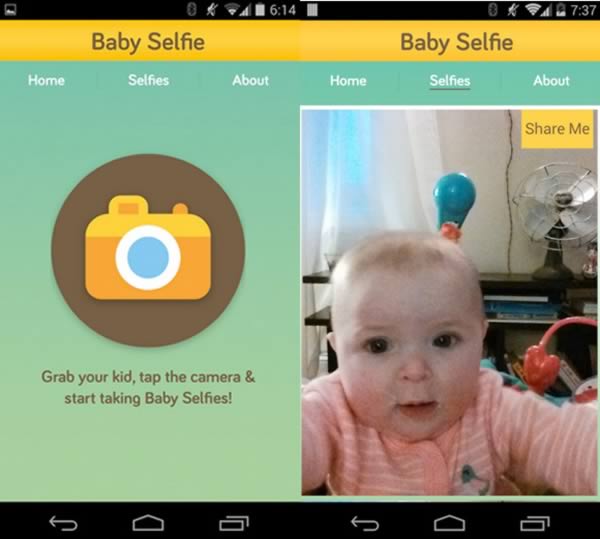 The baby selfie app signals the "impending collapse of society" – or at least that's one possible interpretation regarding this thing's existence, admits the developer of a newly released Android application that's designed to allow babies to take their first selfies.
The app's creator, Matthew Pegula, is a new dad to a six-month old girl. He only built "Baby Selfie" as a foray into Android development. The app works sort of like a digital game of peek-a-boo, where animals pop up on the screen to capture the baby's attention. Then, it plays a sound and automatically captures a silly photo of the baby.
4

Belfie Stick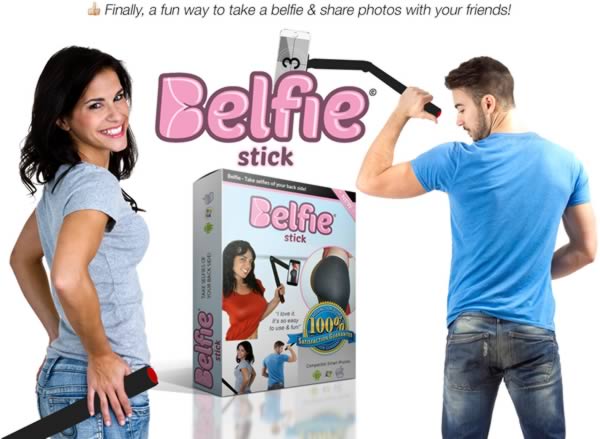 The selfie phenomenon shows no signs of abating. Some fancy selfie takers use a "selfie stick," an extending rod that holds the smartphone out far enough to get a better picture.
But not everyone is satisfied with front shots. A new trend has snuck in through the back door: the belfie. Yes, it's a behind-selfie. The goal of the belfie is to highlight your rear-end assets. Getting a good belfie, however, is a challenge.
All your belfie problems will be solved once you get the BelfieStick. Developed by the image-focused social network On.com, the BelfieStick is an angled version of the selfie stick. It's designed to photograph those hard-to-reach places so you can put your best backside shots forward. The stick also comes with a Bluetooth shutter-trigger button, eliminating the need for a self-timer.
5

Selfie Drone
The Nixie, brainchild of Stanford postdoctoral researcher Christoph Kohstall, is an attempt to make the world's first flyable and wrist-wearable camera. The Nixie is for those moments in life when you really want a picture or video of something you're doing, but using a standard camera or phone either isn't feasible or would interrupt the moment. Imagine being able to capture a picture of yourself climbing a mountain, flying a kite with your children, or going over an epic jump on your bike.
The Nixie drone starts off as a somewhat bulky bracelet, but unfolds into a small, sleek quadcopter after you perform a simple gesture with your wrist. In theory, once the Nixie takes off from your wrist, it'll know exactly where you're standing, snap a photo or video, and then come back to you like a boomerang so you don't lose it.
6

3D Printed Mayonnaise Selfie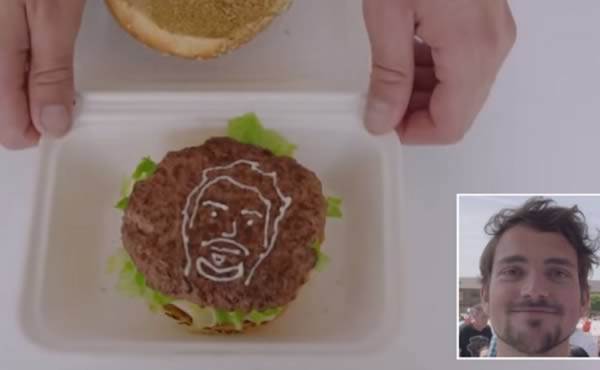 Mayonnaise maker Hellmann's created a 3D printer that draws your selfie onto a burger using mayo. The company's got it operating inside a food truck where you can go and get one of your very own! Just stand in line for an inevitable eternity, get your picture taken using a smartphone, then they'll send the image over to the 3D printer where it'll squirt your face on a burger.
7

Selfie Brush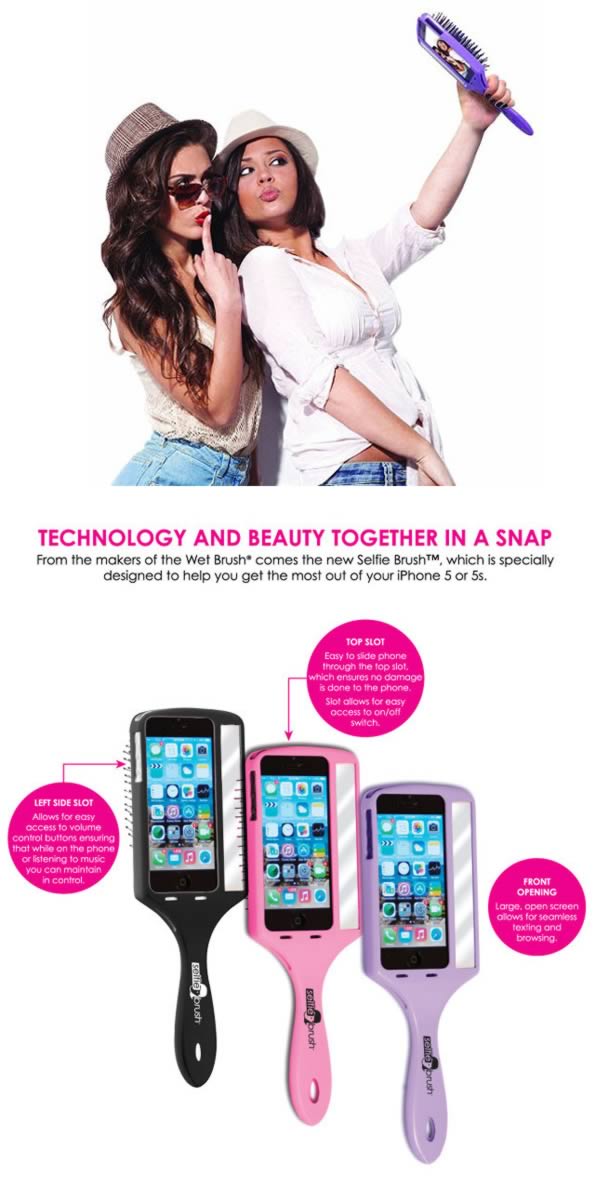 Meet the SelfieBrush. It's an iPhone case with a sliver of a mirror on the front and a brush on the back. What is the world coming to? SPOILER: nothing good! For just $20, you can have a SelfieBrush of your very own.
8

Selfie Mirror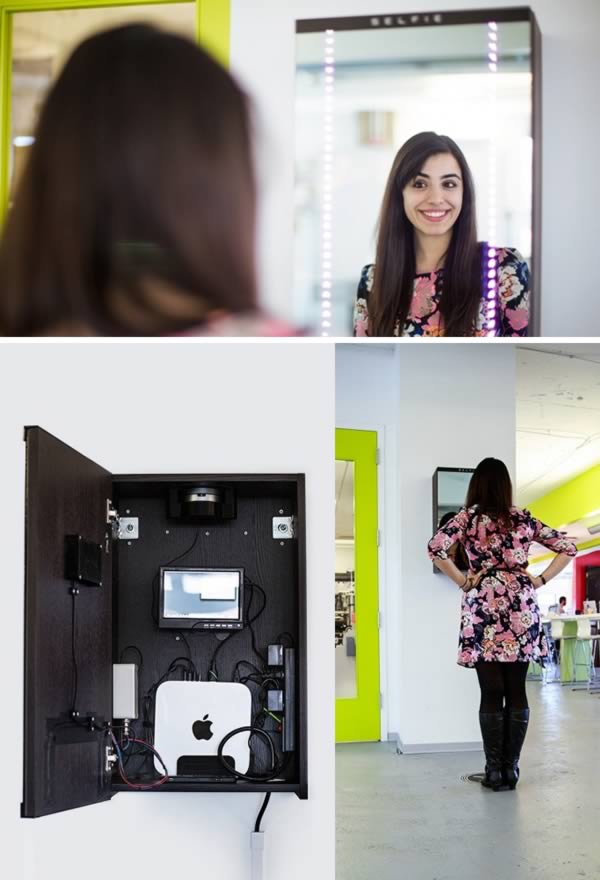 For those who must tear themselves away from gazing into the mirror in order to take a selfie, iStrategyLabs has come up with a solution. SELFIE is a mirror that takes a snap of the user and shares it to Twitter.
The SELFIE, or "Self Enhancing Live Feed Image Engine," uses a cabinet with a two-way mirror installed on a hinged door, much like a bathroom cabinet. Users see just a plain mirror, but opening the door reveals the technological innards that power the device.
To trigger the camera, users need only stand in front of it (using a specially-placed vinyl marker on the floor for guidance) and smile. A Mac mini powers the facial recognition software, which is linked to a webcam.
9

Selfie Shirt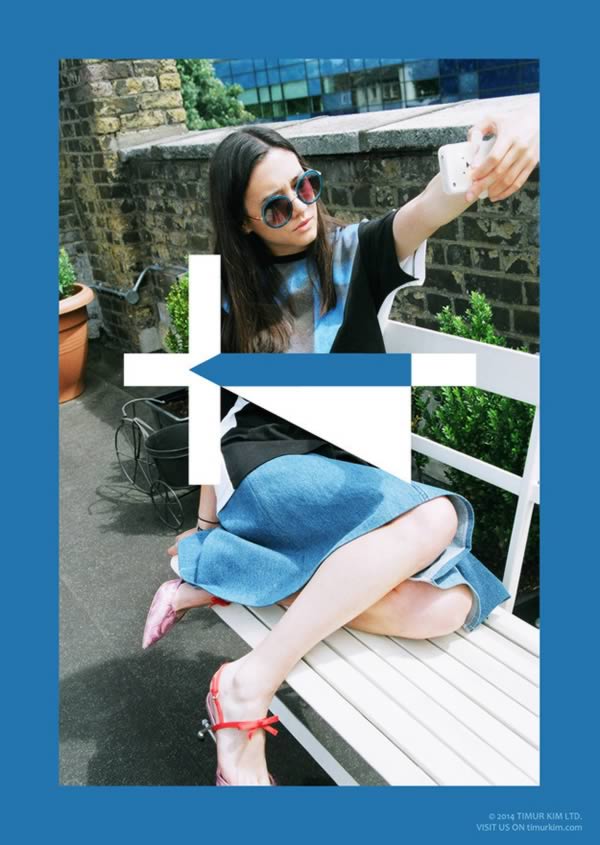 Have you ever been just sitting there, phone in hand, arm raised at a 45-degree angle to your shoulder, taking pictures of yourself over and over and over, trying to discover as yet uncaptured depths of nuance and beauty in your imperfect face and imperfect upper torso? Have you ever felt that while your face, your hair, your body, and your soul are fully committed to your project, your clothes will not quite comply? Have you ever wondered whether things can ever get better?
For you, for me, and for us all, there is now a shirt. It is a shirt designed to look good in selfies.
A Central Saint Martins-educated Russian fashion designer named Timur Kim designed these $166 selfie t-shirts. The tops are created with most of the graphical activity concentrated in the neck, shoulder, and upper-chest area.
10

GripSnap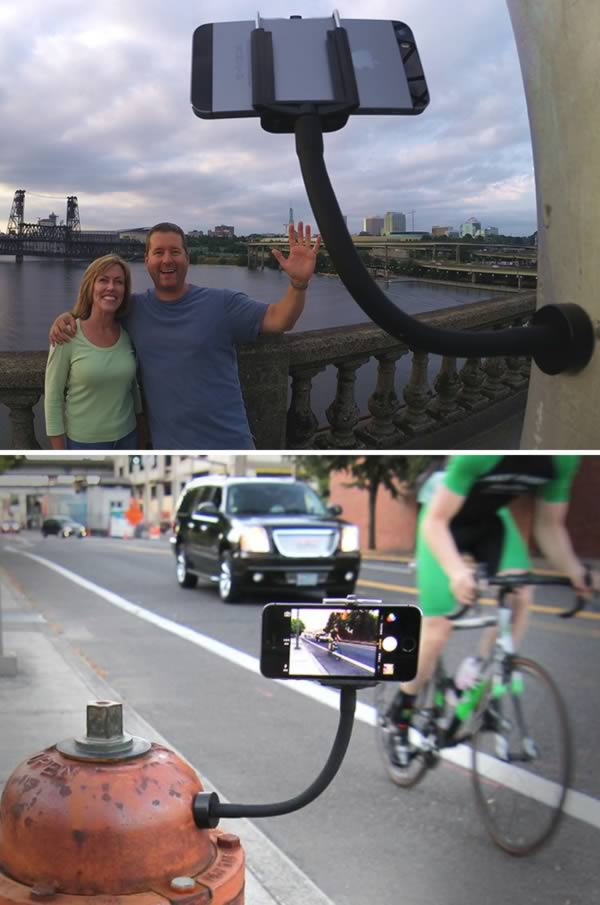 The last item on our list is actually pretty cool. The GripSnap is a magnetic monopod that will stick to any metal surface and hold your device while you take a selfie, a time-lapse, or even a long exposure photograph.
Perfect for use with GoPros, iPhones, Android devices, and cameras and phones of all shapes and sizes, the GripSnap has a super strong magnetic base along with a flexible tube so that you can bend it to any position of your liking. No longer will you have to ask that little old granny (who most likely had Parkinson's Disease) to take a photo of you and your girl while you're on vacation. Just plaster the GripSnap to any metallic surface and get to snapping.