1

The woman born with a club foot who chose to have her leg amputated so she could wear high heels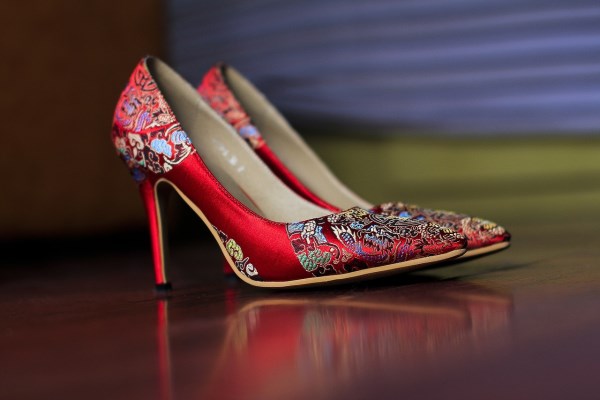 A young woman who was born with a painful club foot made the drastic decision to have her leg amputated, so she could wear high heels for the first time.
Born with her left leg painfully twisted New York resident Mariah Serrano, 21, was told by doctors that her condition meant she would never wear high heels or be able to pursue her dream job in fashion.
A determined Miss Serrano decided to have the lower half of her leg surgically removed and replaced with a prosthetic limb. Now she can wear all types of footwear, including high heels and sandals.
In most cases, a club foot can be corrected in childhood by bracing or surgery, but by the time Miss Serrano was 16-years-old her condition failed to improve despite enduring five operations. In April 2009, she saw a specialist who talked to her about amputation.
Shortly after her operation in the summer of 2009, Miss Serrano landed a job at top fashion label Betsey Johnson. She now works as a social media manager in the fashion industry and owns 10 pairs of high-heeled shoes.
2

The woman with healthy legs that wants them amputated because of her phobia of developing varicose veins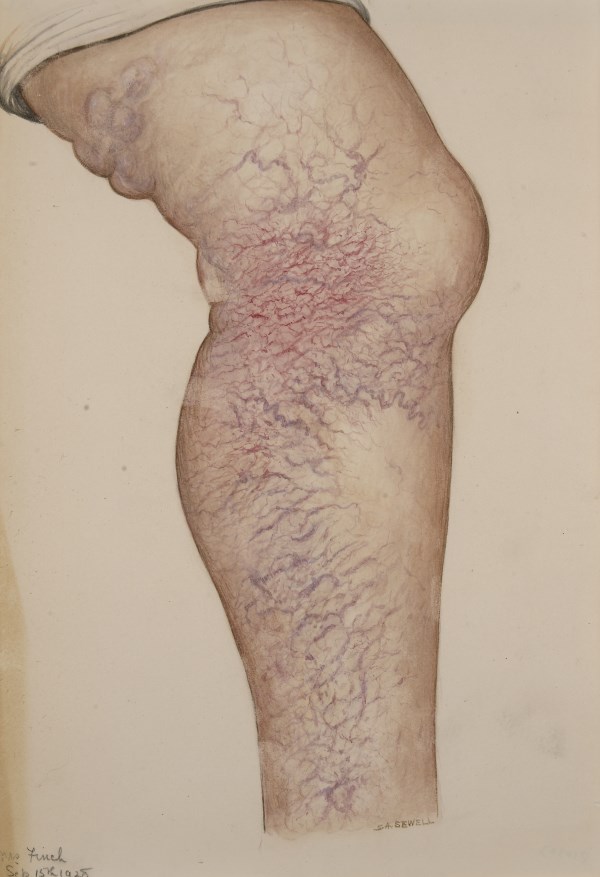 Many women worry they will develop varicose veins as they age. Very few, however, would rather lose their legs than have to look at the veins. But that is exactly what happened to 39-year-old Claire Jones, whose phobia was so bad that she begged doctors to amputate her healthy legs.
Miss Jones pleaded with her GP to refer her for the operation because her fear of varicose veins was triggering several panic attacks a day. She said the anxiety made life so difficult that she felt being confined to a wheelchair would be more bearable. However, her GP turned down her request and she has instead undergone therapy to help her manage her venephobia.
3

The girl who wants amputation so that she can compete in the Paralympics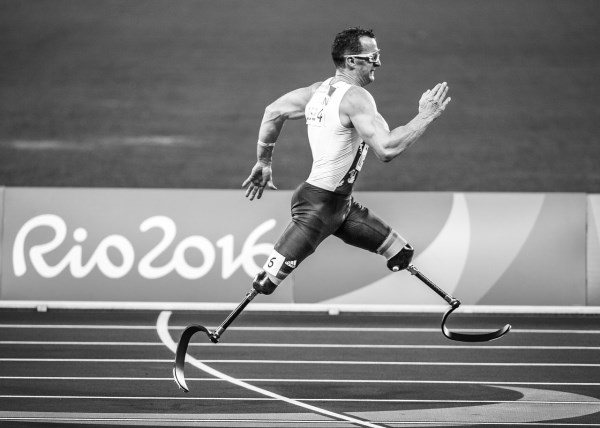 A British schoolgirl who chose to have a leg amputated after suffering a rare congenital disorder which left her confined to a wheelchair, now wants surgeons to cut off the foot on her other leg so she can compete at the Paralympic Games.
Danielle Bradshaw had her right leg removed in 2010. She was fitted with a prosthetic limb, which meant she could enjoy sports for the first time. The 15-year-old took up sprinting, but says the strain on her left leg causes her constant pain and is slowing her down.
She now wants her left foot – which has deformed toes and severe tendon damage –removed so she can run with two prosthetics.
4

The healthy woman who wants a surgeon to cut her spinal cord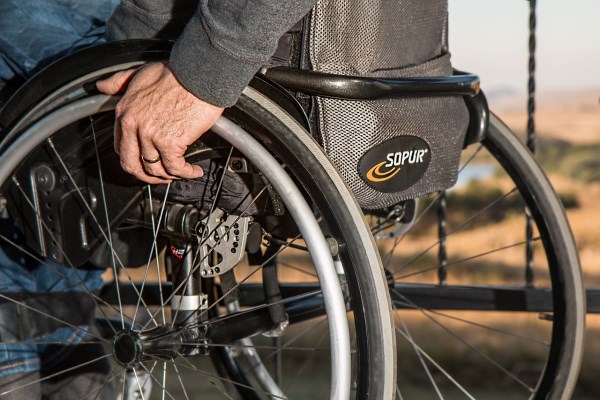 A Cambridge University educated research scientist is so desperate to live the life of a wheelchair-bound person she is prepared to pay a doctor help her become disabled. Since childhood, Chloe Jennings-White has made several attempts at injuring herself so she can finally climb into her own wheelchair. In 2010, she even found a doctor overseas willing to help her become disabled by cutting her sciatic and femoral nerves, but she could not afford the £16,000 cost.
Chloe, 58, from Salt Lake City, Utah, suffers from a rare condition called Body Integrity Identity Disorder, or BIID. Sufferers do not accept one of their own limb or limbs and often seek to amputate them or become paraplegic. The Cambridge graduate believes both of her legs do not belong to her and dreams of being paralyzed from the waist down.
For years she bandaged herself secretly, but now lives openly with her condition despite facing intolerance, insults, and sometimes online threats. Chloe spends most of her time in a wheelchair, but has move to complete various household tasks and walk down the steps to her car.
5

The man who decided to have both of his legs amputated because they didn't feel right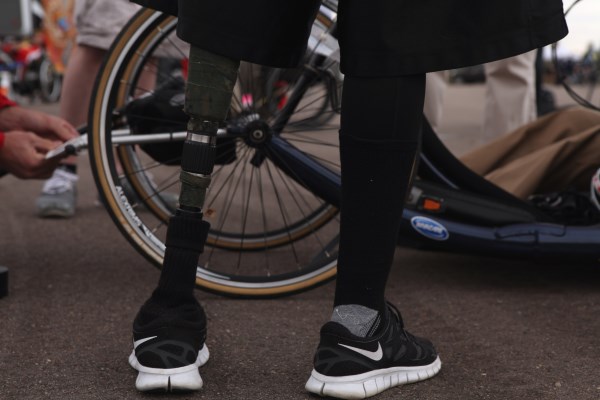 Karl is a double amputee, but not by accident, birth or disease. He is an amputee by choice. In 2000, Karl (who asked that his real name not be used) sat alone in a parked car with 100 pounds of dry ice and an obsession to destroy his legs.
"The first thing I did was I used a wooden flour scoop to scoop some granulated dry ice into the bucket. ... It filled the wastebasket with carbon dioxide gas, which was 79 degrees below zero," he said.
Over the next 45 minutes, Karl put his legs in the wastebasket and then kept adding dry ice until it got to the top. "I spent the next six hours well-packed in the dry ice, and then I'd add more dry ice to keep it topped off," he said. A chemistry major in college, Karl had done his research well.
After those six hours, Karl calmly drove himself to an emergency room, using the automatic hand controls he had installed in the car. Within days, his legs began to blacken as the frozen tissue died away, and within a month surgeons had no choice but to amputate both of Karl's legs.
Karl is not a one-of-a-kind medical mystery, however. There are others like him, who believe their bodies don't match the picture of themselves they have in their minds.
6

The 11-year-old boy who got his wish to have leg amputated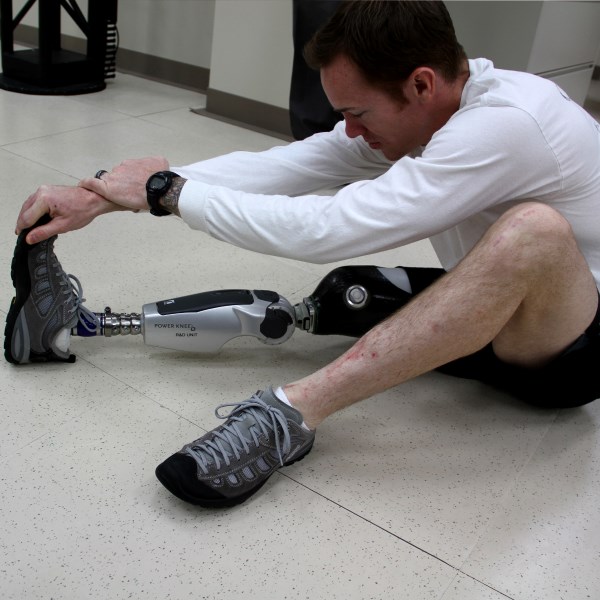 An 11-year-old boy in California has made a difficult decision to have his leg amputated. Amit Vigoda has a rare disorder that causes his leg bones to fracture under the slightest stress.
His parents give him full support, and after a very long decision making process, Amit's mother and father have agreed to make their son's wish a reality. "Sometimes he even has night terrors. He's on the maximum amount of Tylenol and Advil that he could be on for his age."
Having lived with this condition his entire life, Amit has had very limited mobility, since he cannot place much – if any – weight on his right leg. To move around, he must use crutches or a wheelchair, and the pain from his fractures can be very intense. So now, he is ready to move on without his leg. His parents do let Amit play wheelchair basketball, but the boy also has the desire to run.
Amit underwent amputation surgery in April 2014 at Shriner's Hospital.
7

The singer and model who opted to amputate her leg and now rocks futuristic prostheses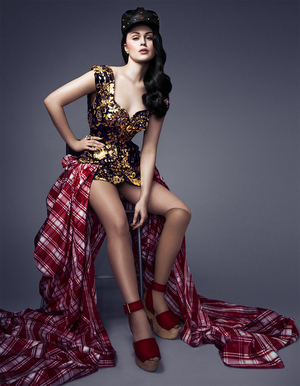 Latvian pop singer and model Viktoria Modesta recently released her first music video and became known as the world's first amputee pop singer. Seen in her video and in promotional shots wearing several cool, futuristic prostheses, Modesta is making a bold statement about not letting a disability be a limitation, but rather a benefit.
Modesta was born with a dislocated hip and leg, which had a negative impact on her mobility and social life as a youth. She went through 15 surgeries in her country of origin before moving to London in the hopes of superior medical care. She endured several more surgeries in London before opting to amputate her leg, a move which she says changed her life for the better. Now Modesta enjoys being an inspiration to others with physical setbacks.
8

The man who decided to have his foot amputated and created a bucket list before doing so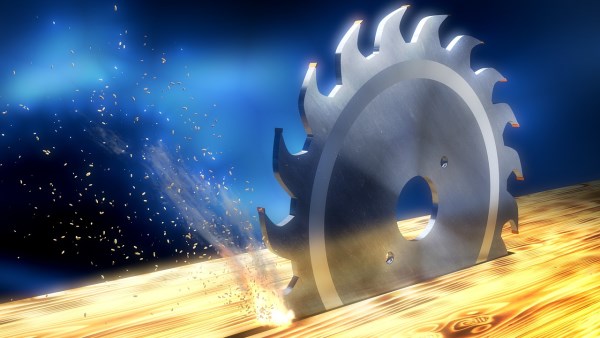 When 23-year-old Joseph Pleban found out he had to have his left foot amputated, he decided to say goodbye in an unorthodox way. He created a hilarious Facebook page and photo album called "The Last Adventures Of Joe's Left Foot." Back in 2008, Joe learned that he had PVNS in his left ankle. PVNS is a rare disorder that causes painful benign tumors and degenerative arthritis on connective tissue. After six years and two rounds of unsuccessful surgeries, Joe opted to have his ankle removed. As a way of coping with losing his left foot and ankle, Joe decided to document the last days of his foot with pictures and humorous adventures. He even got a tattoo around his left ankle marking the spot where the amputation would take place.
He finally went through with the amputation on June 2014.