1

The environmental activists who have irreparably damaged a sacred site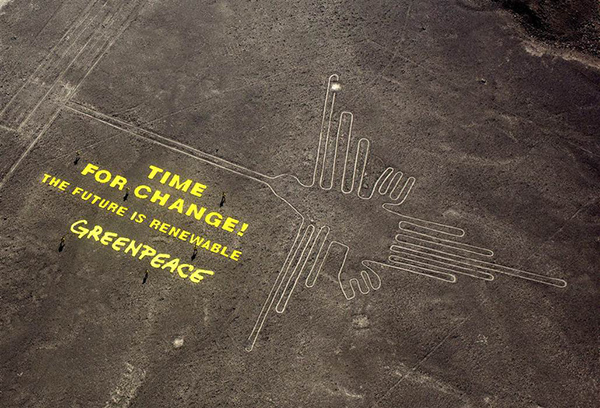 In an inexplicable move that appears to have done more harm than good, the environmental group Greenpeace is taking the heat for trespassing on the Nazca Lines World Heritage Site in Peru.
Greenpeace laid down an ad next to a 1,500-year-old tracing of a hummingbird so it could be seen from above during global climate talks that are underway in Peru. The message read, "Time for Change! The Future Is Renewable ... Greenpeace." The team placed the message in yellow cloth letters near the monument, so it could be seen from above.
The stunt sparked outrage from Peruvian officials as well as fans of the Nazca Lines. Deputy Culture Minister Jaime Castillo told The Associated Press that the move was a "slap in the face at everything Peruvians consider sacred."
He also said that no one is allowed into the area where the activists went without prior authorization, and that those who do get permission are required to wear special shoes so as not to disturb the patterns in the dirt. The Greenpeace volunteers did not have the authorization, much less the proper shoes, and officials have said they caused irreparable damage to the site.
"You walk there and the footprint is going to last hundreds or thousands of years," Castillo said. "And the line that they have destroyed is the most visible and most recognized of all."
Greenpeace has apologized for stunt, but its too little, too late for those involved. They may face charges of attacking archaeological monuments — a crime punishable by up to six years in prison.
2

The open carry gun activist who murdered part of her family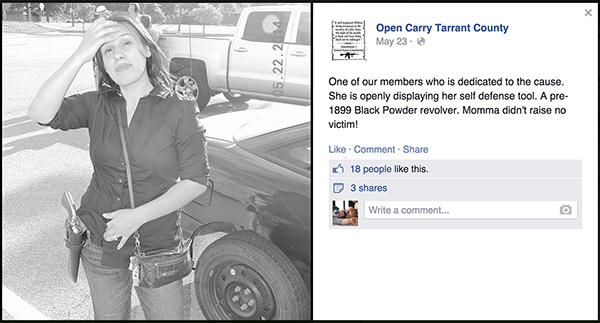 An open carry activist in Arlington, Texas, Veronica Dunnachie, 35, was arrested for murdering her estranged husband and stepdaughter in December 2014.
Police found Dunnachie after the incident attempting to check herself into nearby Millwood Hospital, which "specializes in mental health and chemical dependency care."
Dunnachie belonged to a local chapter of Open Carry Texas, a Second Amendment group so provocative that even the NRA has distanced itself from the group's tactics at times.
Dunnachie and her husband were rumored to be headed for a divorce. According to relatives, she had "become very distant, lost weight and became heavily involved in gun-rights activist groups."
3

The Christian anti-abortion activist who was arrested for harassing a women's clinic director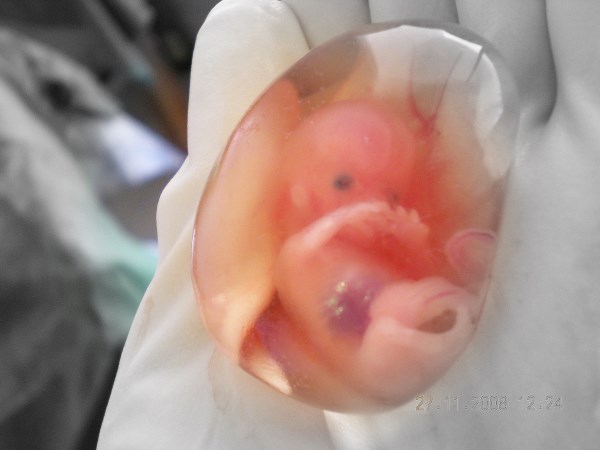 An Irish anti-abortion activist has been convicted of harassing the director of a Belfast clinic. Bernadette "Bernie" Smyth was convicted of two counts of of harassment against Dawn Purvis, who runs the Belfast branch of Marie Stopes, a family planning organization with offices throughout the United Kingdom.
Smyth is the founder of Precious Life, the self-proclaimed largest pro-life group in Northern Ireland. When women's clinic Marie Stopes Belfast opened in 2012, Smyth and a group of Precious Life campaigners camped outside the clinic daily. They handed out flyers, held up grisly photos and staged protests outside the clinic.
Smyth has been charged with menacing Purvis on two separate occasions. During the first incident, as Purvis walked by Smyth announced, "You ain't seen harassment yet, darling." On the second occasion, the prosecutor said that Smyth had been "moving around in front of the (clinic) window, cackling (at Purvis) in a witchy manner." Smyth responded to the accusation by saying, "I can't agree with this court referring to me as a witch. I'm a Christian."
Precious Life said the whole thing was an assault on both liberty and unborn babies. Smyth is now barred from protesting in front of the clinic and will likely pay as yet unspecified cash damages.
4

The anti-violence organizers that beat up their roommate and left him in critical condition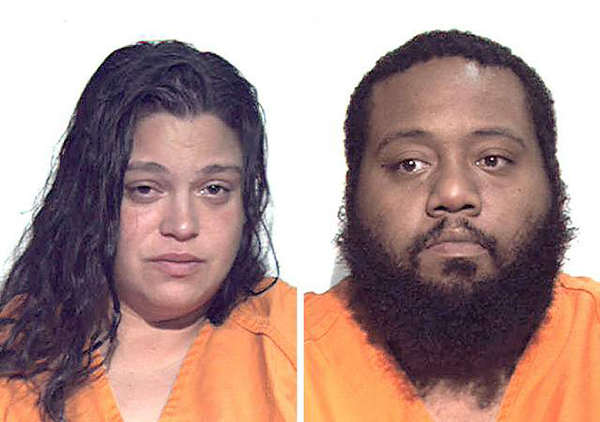 In October 2014, Nikole Ardeno and Emanuel Velez, both 30 and well known Stop The Violence organizers in Washington County, Pennsylvania, allegedly beat one of their colleagues so severely that he vomited blood and was left unconscious in critical condition.
The couple accused their former roommate, Joshua Magraff, of stealing their property and allegedly punched and kicked him in the street until he had seizures. Magraff is also a community organizer with the anti-violence group.
In an even stranger twist, Ardeno was wearing the "Stop the Violence" T-shirt she had on the night before when she coordinated a march protesting two recent shootings.
5

An anti-gun activist is arrested after carrying a loaded gun on elementary school grounds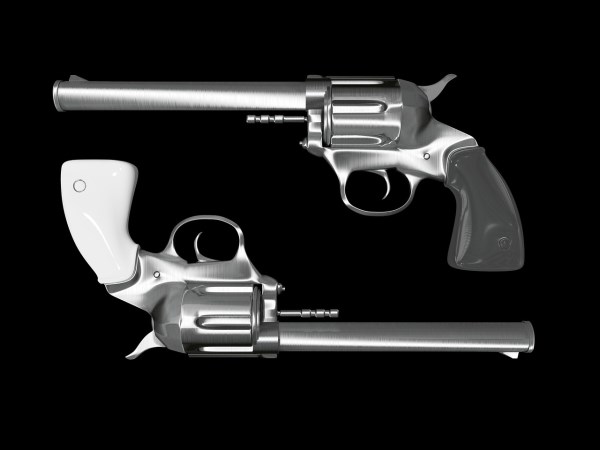 In Buffalo, New York, community activist Dwayne A. Ferguson, longtime president of the Buffalo chapter of MAD DADS and a volunteer with the Buffalo Peacemakers who pushed for highly restrictive gun control laws during the previous year, was arrested for illegal carry of a loaded hand gun at a public elementary school.
Ferguson could have faced a maximum sentence of 15 years, but was given only 100 hours of community service. His defense lawyer, Joseph Agro argued that when police arrived at the school, Ferguson had no idea the hubbub had anything to do with him and "his main concern was to protect his kids." .
He was on school premises working as an after school mentor for disadvantaged children, but still no word as to why the MAD DAD activist was carrying in the first place.
6

A gay rights activist is arrested and charged with forcible sodomy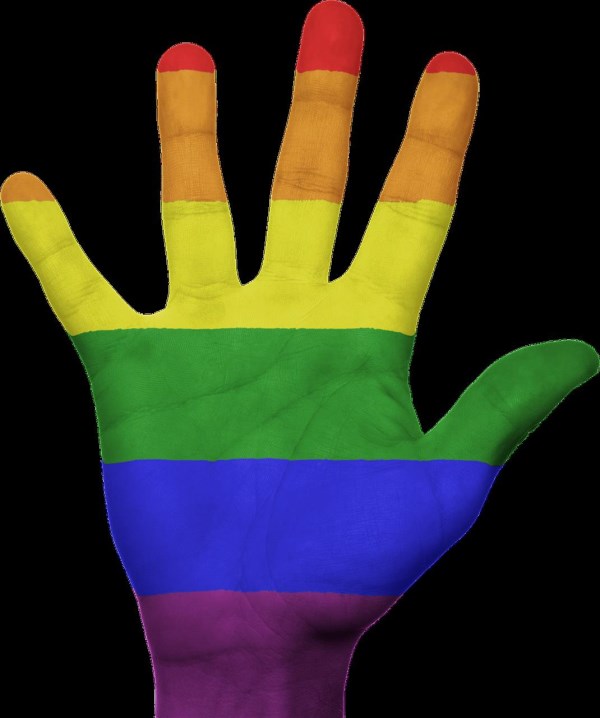 Air Force Lt. Joshua Seefried, a prominent activist for gay rights in the military, is awaiting trial for forcible sodomy and abusive sexual contact.
In May 2012, Seefried had gathered with a group of gay military officers in New York City. Also among the group was U.S. Marine Lt. Edgar Luna, who is also gay.
The men were celebrating the repeal of the military's "don't ask, don't tell" policy, which Seefried's organization, called OutServe, had anonymously worked with several of the officers at the event to remove. After the celebration, Seefriend and Luna separated from the group and went to a private hotel room.
Luna claimed that Seefried made non-consensual advances on him, but couldn't remember almost anything that had happened to him after the restaurant because of extreme intoxication. Luna awoke shortly after the incident, totally disoriented and naked.
Seefried is tentatively scheduled to go on trial in a court-martial next month at Andrews Air Force Base in Maryland.
7

The animal rights activists who freed 6500 marauding minks in the British countryside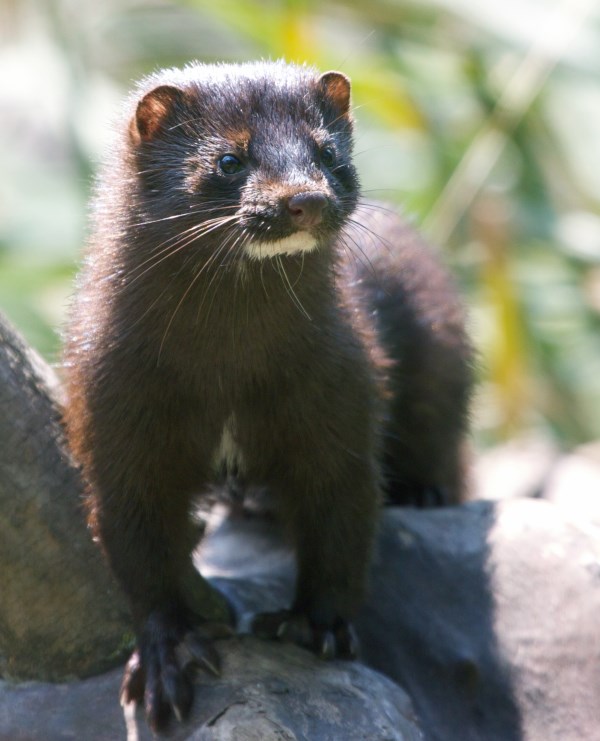 In 1998, animal rights activists released thousands of minks into the British countryside to save them before they were turned into fur coats. While their intentions were good, things went horribly wrong for the other domestic and wild animals in the area.
The freed minks, driven by insatiable hunger and curiosity, went on a rampage. Domestic pets and farm animals — including cats, hamsters, chickens, guinea pigs and hens — were pursued and killed. Wild animals — including the endangered water vole, a type of water rat — were under attack. Even local fisheries were threatened.
Residents nearest to the mink farm fought back. Minks that weren't run over by cars, were gunned down by locals. Those that were left alive made brazen attacks on dogs and even followed pub goers into their local watering hole.
Despite the mess, a spokesman for the Animal Liberation Front agreed with the release, stating the minks "would have been killed in a barbarous manner to make fur coats which nobody needs."
8

An anti-bullying crusader finds controversy after a video is released of him striking his wife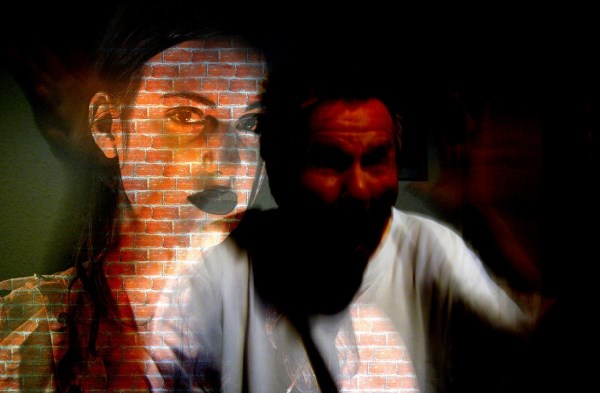 Before TMZ released a video of Baltimore Ravens running back Ray Rice striking wife Janay Rice and knocking her out cold, Rice was well-loved NFL player with a cause. On top of his on-field heroics, he was a hero to many off the field for standing up to bullying.
Rice loaned his celebrity muscle to a growing anti-bullying movement in Maryland following the suicide of a 15-year-old sophomore – a movement that took hold, in part, because of him.
Rice once spoke of experiencing bullying first hand, in an incident involving his sister: "I got a call one day from my mother that she had come home from school with a cut under her eye. She had gotten hit by a bully. She was in New York and I was here in Maryland, and I wanted to leave and go right home and take care of it."
"Words hurt today. It's like a tube of toothpaste. Once it's out, you can't put it back in," Rice said on Nov. 22, 2013.
Has Rice forever tainted his anti-bullying advocacy? Time will tell. Lowell Levine, the CEO and Founder of the Stop Bullying Now Foundation says, "He should continue to advocate anti-bullying, understanding that he made a bad decision to learn from and to help others who do the same. Everyone is allowed second chances in life, especially if they learn from their errors. As the Founder of the [Stop Bullying Now] Foundation, I believe that if someone does something wrong and admits that it was wrong and understands why it was wrong, going public to speak about it and advise others not to do what he did is a positive."