1

Junk Food Turkey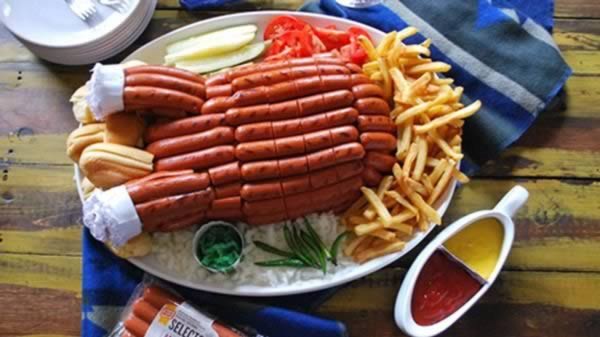 If you just can't get enough junk food, even during Thanksgiving, you can cook up a hot dog-turkey (aka a Hot Durkey). Oscar Meyer created this crazy concoction that will help pack in all those holiday calories in a fraction of the time. Be sure to garnish it well to make the celebration feel complete.
2

Raw Turkey Cake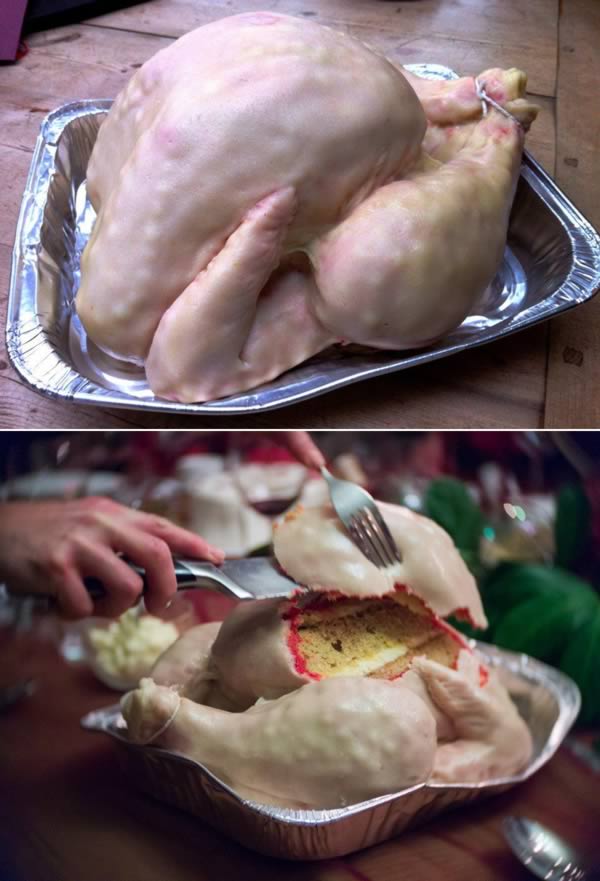 That's no raw turkey - that's dessert! Despite its outwardly grotesque appearance, the innards of this creation aren't full of stuffing, but orange and rum spice cake. In addition, the turkey cake (named "Mr. Mathews") has an outer "skin" made of marzipan and butter cream.
According to its creator, Sarah Hardy (of Sarah Hardy Cakes in London), the incredibly realistic raw turkey cake only took one day to make.
3

Inflatable Turkey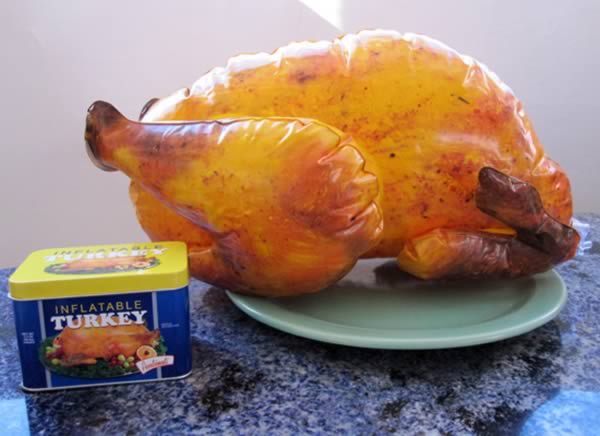 This inflatable turkey, complete with an oven-perfect skin, is almost good enough to eat.
The next time you invite people over for Thanksgiving, serve them this turkey first and watch their horrified expressions ... but be sure to have real turkey or they'll probably stuff you with it.
4

Turkey Appetizers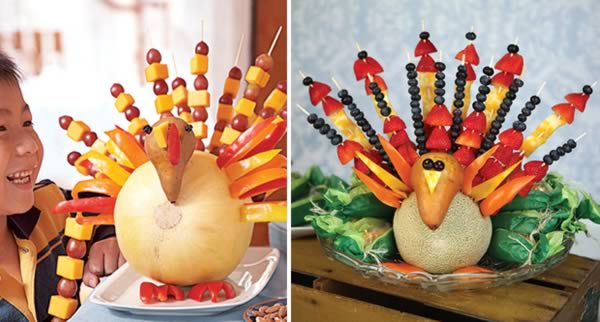 This Fruit Gobbler is a great centerpiece or appetizer for the Thanksgiving Day festivities, and it is also healthy! Your kids will want to enjoy this treat – cheese, fruit and all! The turkey is easy to make and will keep the kids busy while you get ready for the big turkey day celebration.
5

Turkey Shaped Cake
What's for desert? Turkey… cake! The guys at Cake Central share the directions for their awesome 3d roasted turkey.
6

Turkey Butter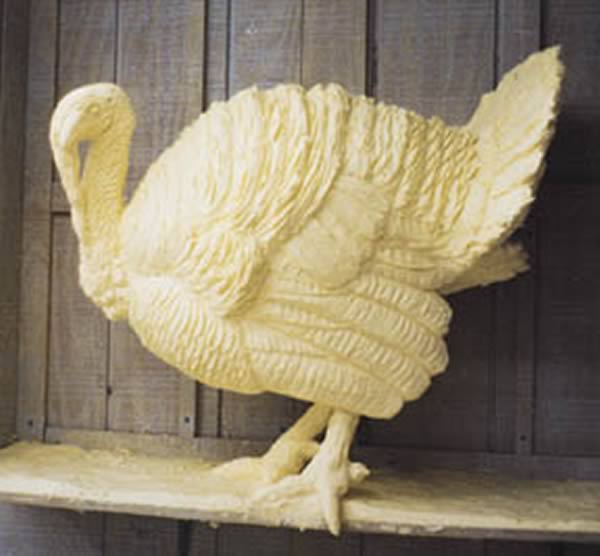 In the words of food goddess Julia Child, "With enough butter, anything is good." While I couldn't agree more, I have a strong feeling Julia was talking about stews and steaks — not carving turkeys with it.
Jim Victor is one of the many artists who create amazing sculptures using butter. Here you can see his Butter Turkey, which is perfect for the season.
7

Turkey Salad/Vegetable Tray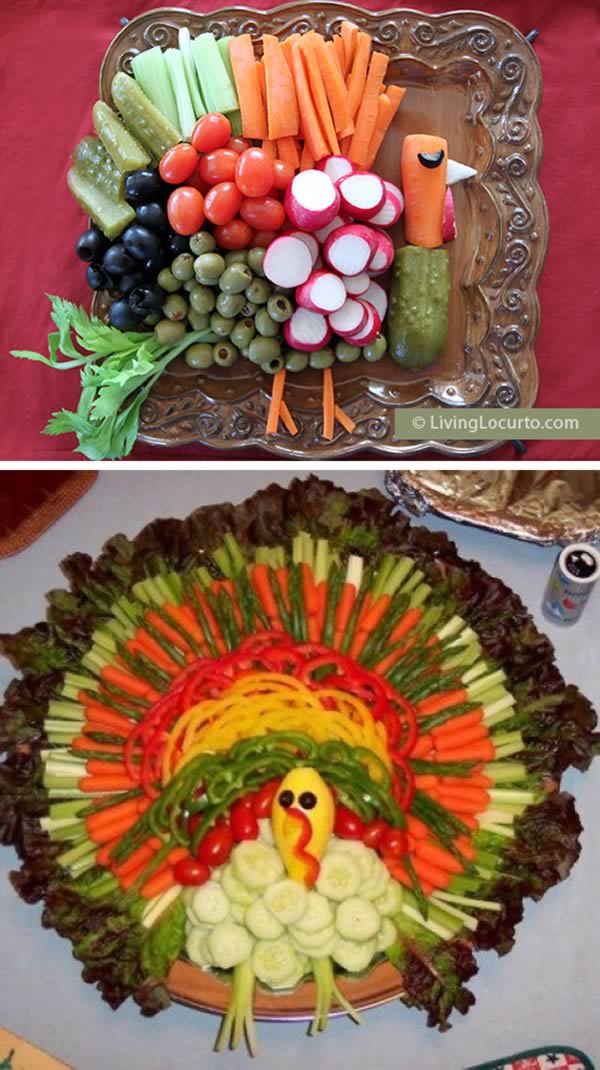 For the veggie lovers at your Thanksgiving table, these decorated trays are a clever idea.
8

Turkey Cupcakes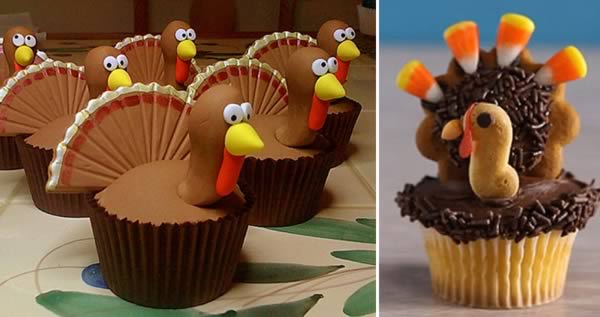 Whether you're looking for a whimsical Thanksgiving centerpiece or just want to serve a treat that your guests will gobble up, these turkey cupcakes are sure to have everyone talking.
9

Turkey Bento Boxes

Perfect for a pre-Thanksgiving lunch box treat, this turkey-themed idea is perfect for turning a simple bagel and cream cheese into the most cheerful meal ever.