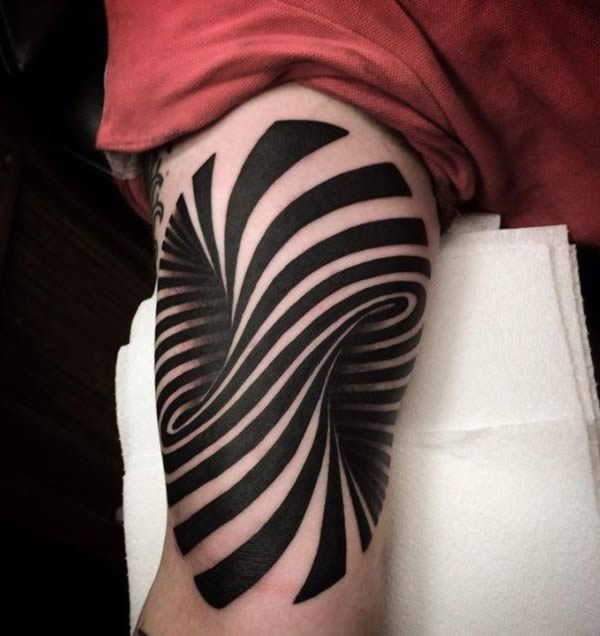 Paul O'Rourke of Allstar Ink in Limerick, Ireland made this amazing tattoo. I wonder if the client now deals with a lot of people poking at his arm just to make sure it's an illusion.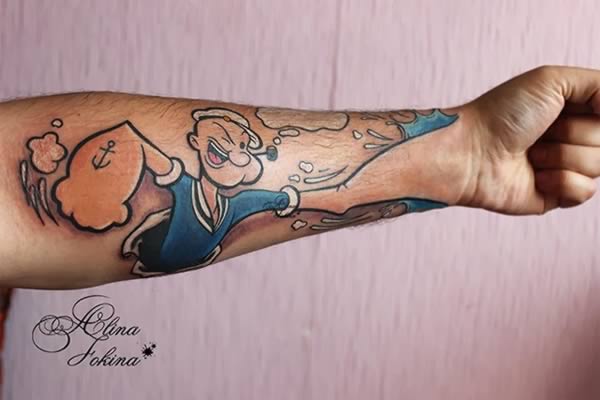 This Popeye the Sailor Man tattoo on a client's forearm gives the impression of Popeye's fist blending into the customer's hand.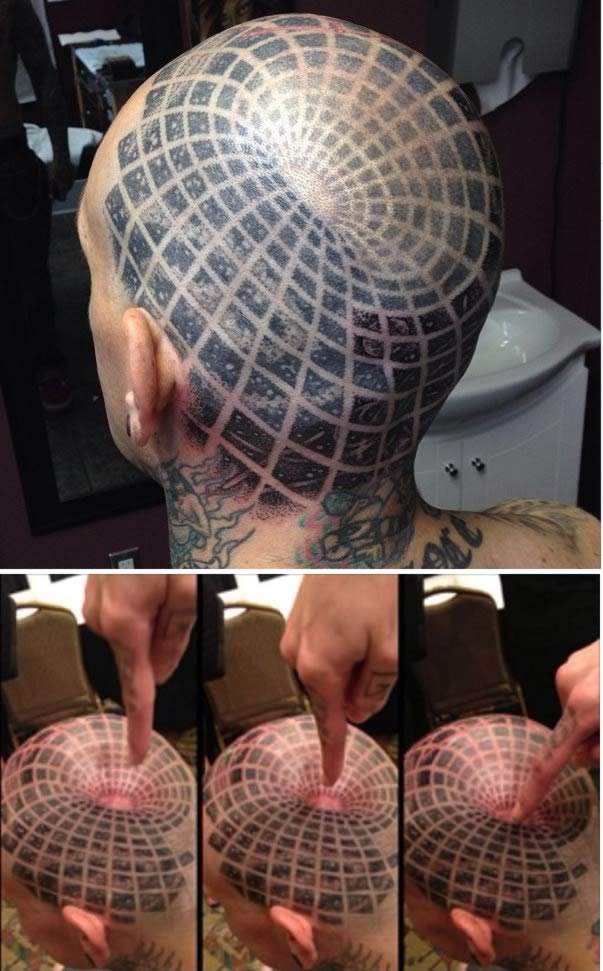 Absolutely amazing optical illusion head tattoo by @coryferguson.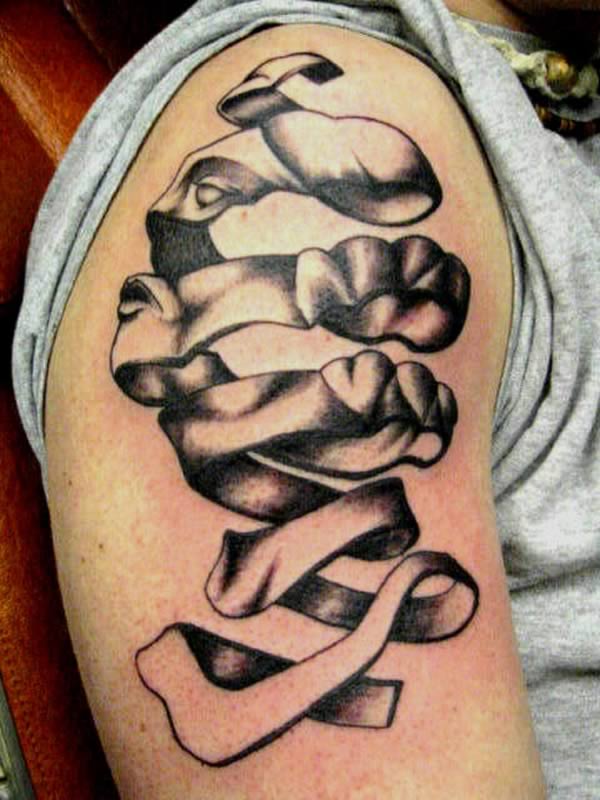 M.C. Escher-inspired tattoo.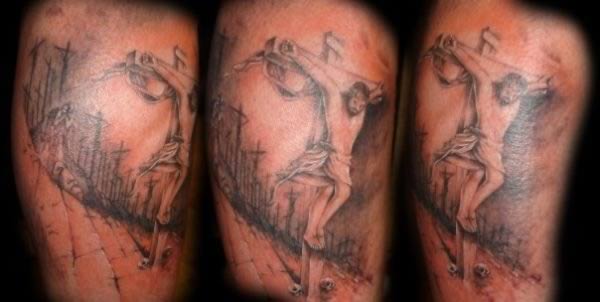 Amazing illusion of Jesus' face created with a an image of his crucifixion.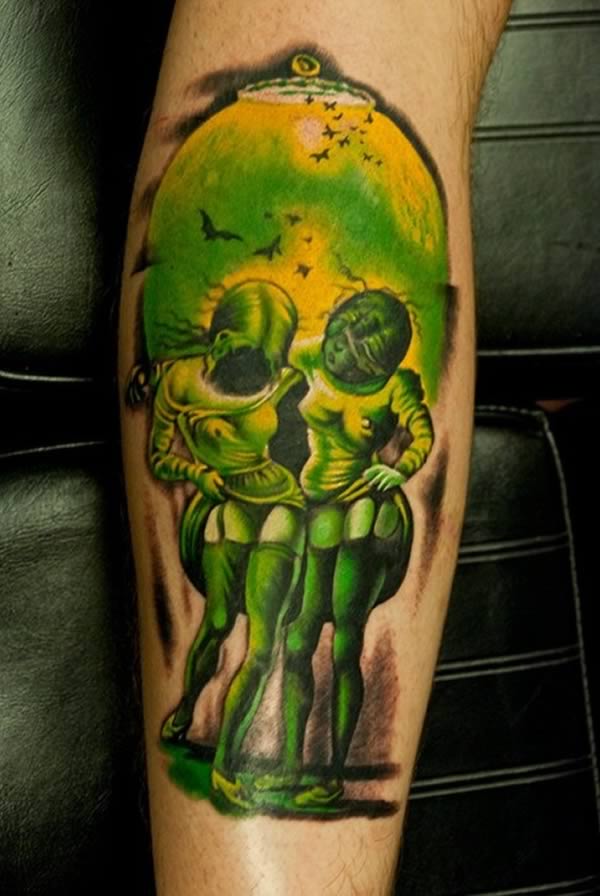 Green skull optical illusion tattoo.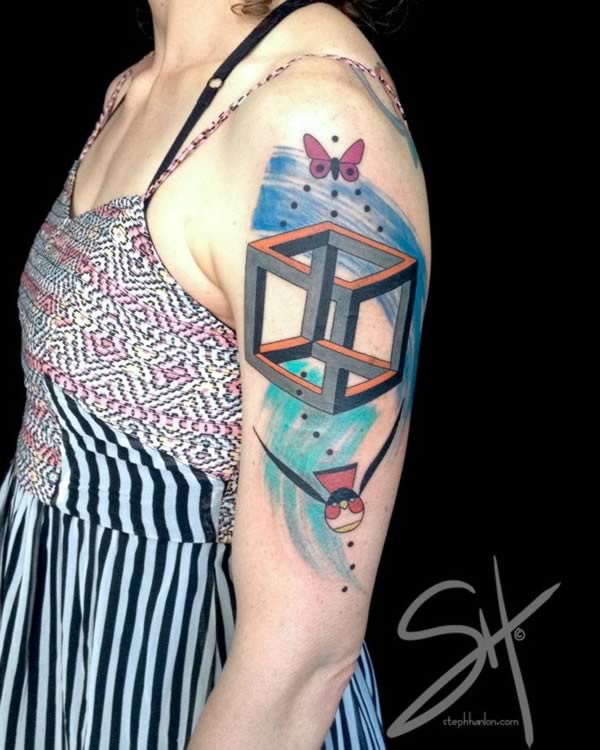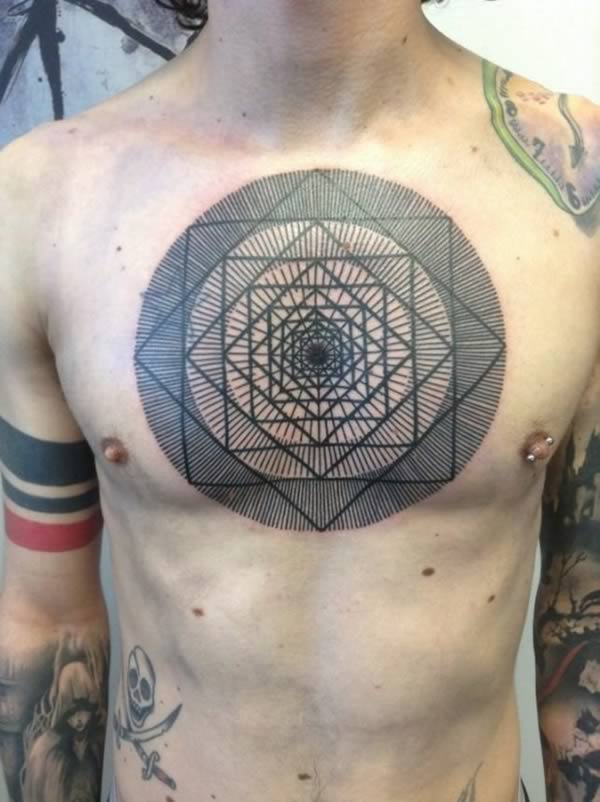 Pierluigi Deliperi works out of the Tattoo Crew Production studio in Sardinia, Italy, specializing in mind-warping geometric tattoos. Many of his designs include optical illusions that appear to transform the shape of the human body; adding an extra dimension to the reality of the tattoo wearer's skin.
In this picture, repetitive lines and geometric shapes become a trippy mandala tattoo.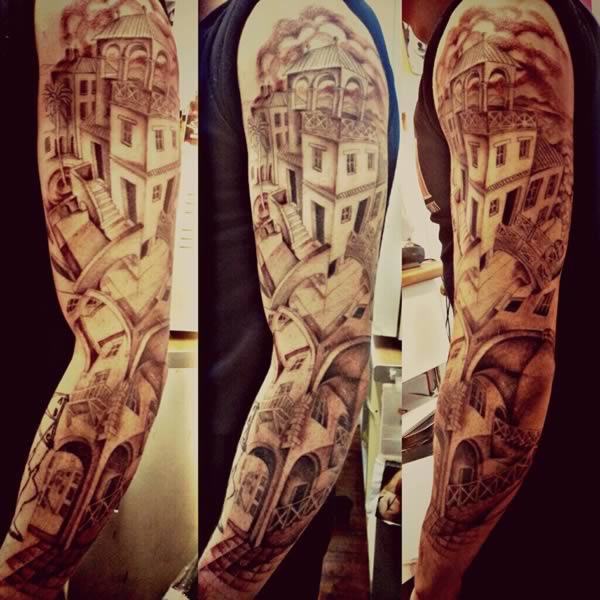 Another tattoo inspired by Escher's impossible art.
What do you see, birds or fish?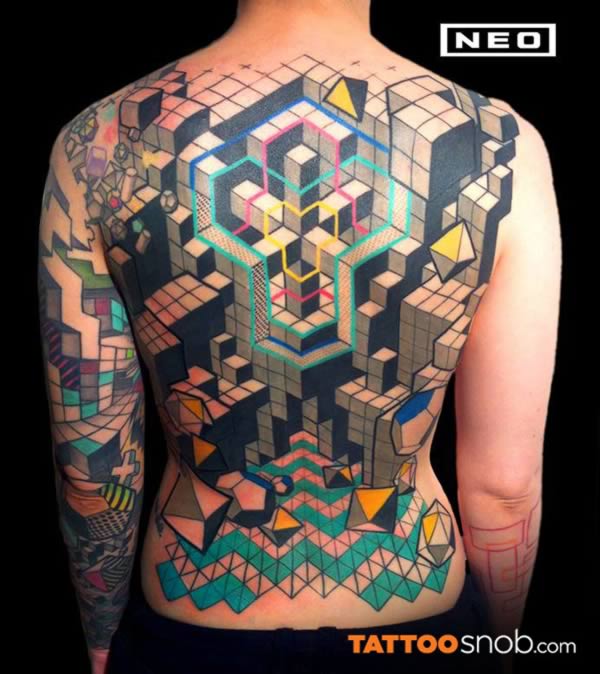 Tattoo by NEO (a.k.a. DeLaine Gilma) at Stichfreudig Tattoo Studio in Zürich, Switzerland.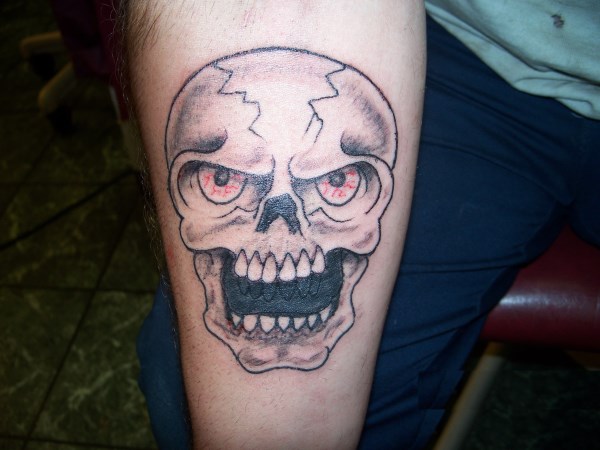 Another skull illusion with a romantic side.