1

The runaway boy who slept in an IKEA store for nearly a week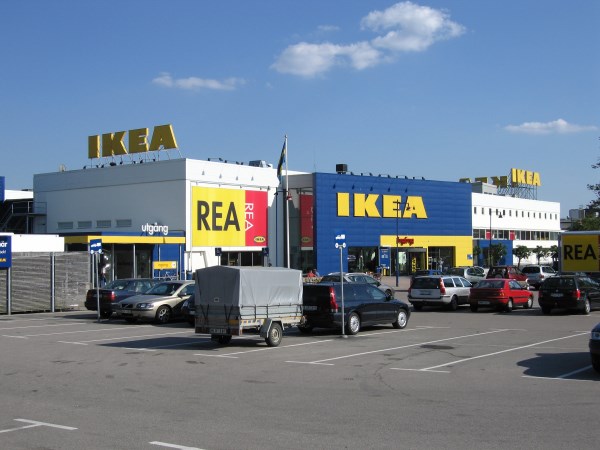 Have you ever been in IKEA so long that you thought about setting up camp there, sleeping on their beds and living on meatballs? If so, you're not alone. A twelve-year-old Chinese boy who ran away from home was found nearly a week later living in an IKEA store.
Peng Yijian was in hot water with his mom for not completing his math homework, so he left home and spent a good deal of that time in a nearby IKEA. He lived off of free food samples from Shanghai supermarkets, and it has been speculated that he slept on an IKEA display bed.
Before he was found, police asked his mother where Peng liked to go in town. She told them IKEA, among other places. The boy was eventually found roaming the ground floor of the Swedish retailer.
2

The 70-year-old woman who stayed in a Wal-Mart for three days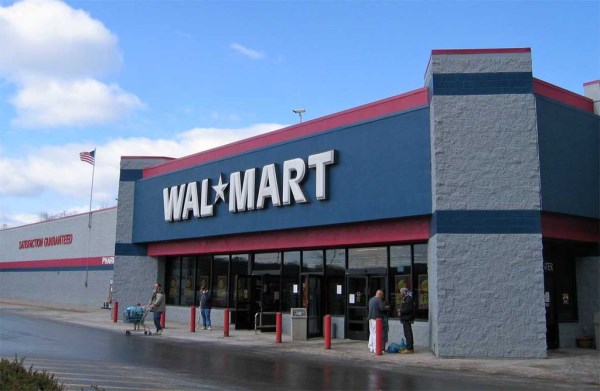 During December 2007, a Wal-Mart shopper really overstayed her welcome at the 24-hour store in Lilburn, Georgia. The 70-year-old woman spent three days inside the store sleeping, shopping, and eating at the Blimpie onsite.
Despite what most people think about her experience, it is likely that because of all the shoppers, the woman was able to blend in with the carts, crowds and chaos and go unnoticed for three days during the Christmas rush. When asked by Wal-Mart employees why she was there for so long she simply said, "I'm shopping."
The woman was eventually escorted home by police after she paid for her merchandise.
3

The college student who lived in a Wal-Mart for 41 hours during spring break
For spring break, some college students set out for sun-drenched beaches or cheap European cities. Skyler Bartels headed for the local Wal-Mart.
In 2006, Bartels, 20, an aspiring writer and Drake University sophomore, thought he'd spend a week in a Wal-Mart as a test of endurance, using it as the premise for a magazine article. His college adviser liked the idea.
For 41 hours, Bartels wandered the aisles of a Wal-Mart Supercenter in Windsor Heights that's open 24 hours a day. He checked out shoppers, read magazines, watched movies on the DVD display and played video games.
He bought meals at the in-store Subway sandwich shop, but was able to catch only brief naps in a restroom stall or on lawn chairs in the garden department.
Other shoppers and employees didn't pay much attention until the end of his stay, he said, when it appeared some store greeters began to take notice — pointing at him and whispering. A shift manager approached him and asked him if he was finding everything he needed. "He said, 'Didn't I see you over by the magazines, like, five hours ago?' I told him, 'Maybe,"' Bartels said.
Tired to the point of hallucinating, Bartels said he decided to go home before he was thrown out. He considered the project a failure. That was until TV networks picked up on the story and he started getting calls from literary agents and movie companies.
4

The 14-year-old who wore diapers and went undiscovered for over two-and-a-half days inside a Wal-Mart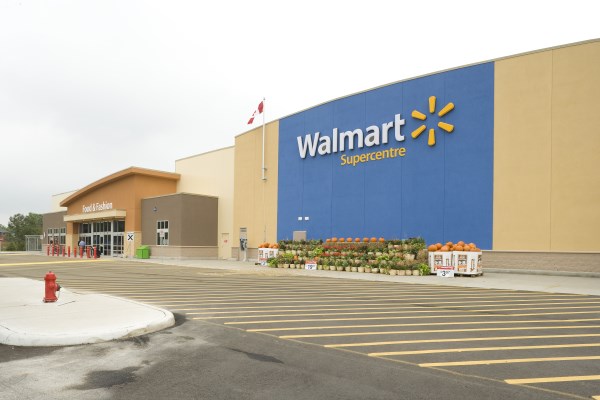 In 2014, a teenager with an apparent affinity for Great Value products and fluorescent lighting built "secret compounds" inside a Wal-Mart store in Coriscana, Texas, and lived there for two-and-a-half days. However, the 14-year-old wasn't just hiding in the store.
The boy's makeshift homes — one behind boxes of strollers and the other behind stacks of toilet paper — were totally hidden from view. Within his nooks, he stored necessities, slept in a makeshift bed and took items to eat from inside the store. He created a crack in the back wall of the drink aisle to grab juice, and even collected a fish from the animal department to keep as a pet.
The boy also changed in and out of clothes every few hours to avoid detection. He was so concerned with being caught, he wore diapers instead of using the bathroom. It was trash that eventually led to his discovery. He tried to run out of the store once he was discovered.
The boy was supposed to be staying with relatives at the time of his disappearance, and it was not immediately known how he lived at the store without being reported missing.
5

The couple who lived in a mall for 4 years as a protest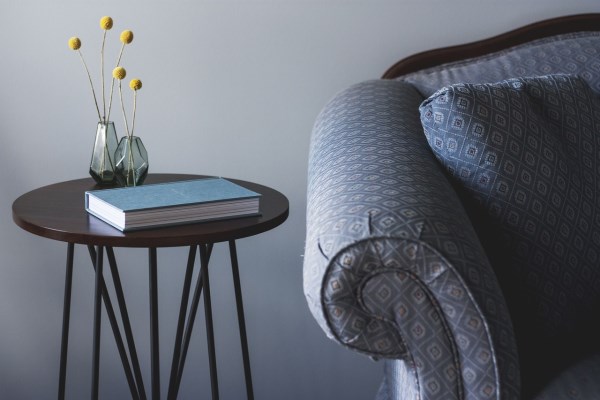 Michael Townsend and Adriana Yoto are a Rhode Island couple who awoke one morning in 1998 to find the name of their street had changed: Kinsley Avenue was now Providence Place, which happened to be the name of the 1.3 million-square-foot mall rising on 13 prime downtown acres. Townsend and Yoto were among the Providence residents objecting to the mall — the cost to taxpayers and the colonizing presence of the structure that dominated the skyline from the highway. But Yoto, a scholar, and Townsend, a public artist, expressed their outrage in an unusual way: They decided to live within the mall. Literally.
In 2003, inside a 750-foot storage space, abandoned since its construction days, they crafted a secret apartment onsite from which they could study the mall's allure. The mall adventure was to last a week, but it went on for nearly four years. If Townsend hadn't been nabbed by security and charged with criminal trespassing in 2007, they'd still be camping out there today.
During their first week, they camouflaged themselves, carrying empty Nordstrom bags and wearing mall outfits. At night they had to skirt through a 2-foot-wide passage to the dark space Townsend had found. They made a bed of cardboard and insulation tiles where they spent cold nights, and avoided capture by using the mall off-hours. They washed up — it was dusty — in mall bathrooms. Yoto was found at the porcelain sink in the Origins store each morning, sampling its face cleansers. Occasionally, they leafed through books at Borders.
After their experimental week, Yoto and Townsend returned regularly for four years, attempting to transform that storage space into a luxury apartment furnished by the mall. They built a wall with 39-pound cinder blocks that they hauled in themselves — there was plenty of hard physical labor involved in their attempt at the high life. They added sofas, tables, lamps, a TV, a china hutch and a Sony PlayStation (which was stolen while they lived there, which suggests their presence wasn't entirely secret), and stayed for days at a time. They planned to install pre-laminated wood flooring and a portable toilet.
In some ways, the project didn't end. After Townsend's arrest, they experienced a flurry of fame, including a two-minute spot on "The CBS Early Show" and the coveted back page of the National Enquirer. The blogosphere erupted with cheers, and discussions emerged on the nature of public art. One blogger likened the mall apartment as an adult version of a fort in the woods. The police, according to one newspaper report, were "so intrigued by the apartment that they went to see it themselves."
6

The heartbroken woman who spent an entire week in KFC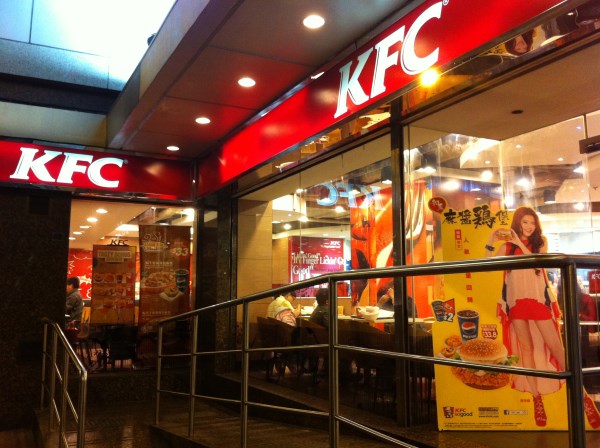 In October 2014, a lovesick Chinese woman spent an entire week inside a KFC, eating chicken wings and nursing a broken heart, after getting dumped by her boyfriend. Tan Shen, 26, of Chengdu said she had not planned her extended stay in the fried chicken eatery but wound up there while wandering around depressed.
"I just wanted some chicken wings. But once I got in there and started eating, I decided I needed time to think," she said. "I didn't want to go back to my apartment because it was full of memories of him. So I stayed."
After three days in the 24-hour joint, the staffers noticed that the woman had not left. She told them she needed more time to think and ordered more wings with extra-large fries.
When she attracted media attention, she finally decided "she was getting sick of the taste of chicken," so she left and moved in with her parents.
7

The man who lived inside walls of Marshall's for three days before being rescued
Longmont, Colorado resident Paul Felyk loves Marshall's. In fact, Paul loves Marshall's so much that he became trapped inside the walls of the department store and lived there for three days before he was rescued, starving and dehydrated, without any new fall knit sweaters to show for it.
Paul was rescued by authorities after store employees heard mysterious screaming and moaning sounds coming from the walls, but could not locate the source of the noise. They knew right away that it was a person making those sounds, not a bargain-fashion loving ghost.
They called 911, telling the operator, "We hear a guy screaming and screaming in the back." Upon their arrival, over a dozen first responders used sledgehammers and a circular saw to make a hole large enough for Paul to crawl through.
When police arrived, Paul told them he had entered the building through the roof and fell 20 feet through a vent. He landed in an approximately 2-feet by 8-feet place between the exterior and interior walls, where he became lodged.
8

The cat who has lived at a Home Depot for 13 years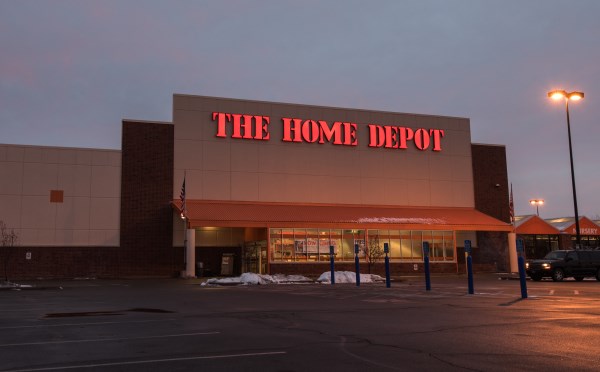 Meet Depot, the kindly green-eyed kitty who, in January 2014, was almost evicted from her home of 13 years . See, Depot is a lovable stray who lives inside a Home Depot store in Bluffton, South Carolina. She's something of a local celebrity and wanders around the store making friends with customers, many of whom bring her treats when they come to shop.
The store's management had no problem with Depot either, until she recently began unwittingly setting off security alarms in the middle of the night. The company said it was time for Depot to hit the road.
When the news of her eviction broke nationally, animal lovers worldwide were distraught. Home Depot customer Daniel Goodell launched a petition on Change.org that received over 1,900 signatures, begging the store to let the cat stay. Goodell included a heartfelt message about Depot, noting that she catches mice and bugs, which is a benefit to the company. He also included that "for those that do not live in the area, having a cat in the store is normal and … it's like good luck."
Thankfully, Goodell's kindness brought thousands of other supporters out of the woodwork, all for the love of one sweet cat. The massive response persuaded the store to change its mind, and it was announced that Depot could stay in the store indefinitely. Management says that when she does grow older and needs more attentive care, they'd like to see a "healthier, safer environment" for her, presumably with one of the many people who requested to adopt her when she was about to be turned out onto the streets. For now, though, she's welcome to stay in her Home Depot for as long as she pleases.