1

Elvis Look-alike Baby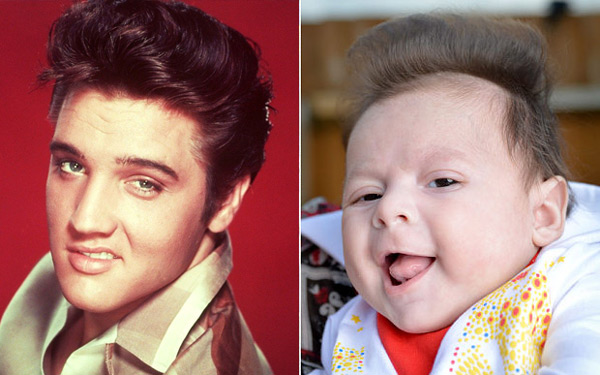 Has the King been reincarnated? London-born George Georgious was born with large mop of black hair that formed into wave, making him look like a tiny Elvis Presley. Despite any attempts to brush it flat, this little rock and roller has a permanent quiff with natural "sideburns" flat to his face. According to his mother Maria, she's regularly stopped in the street by admirers who compare him to the King.
2

John Legend Look-alike Baby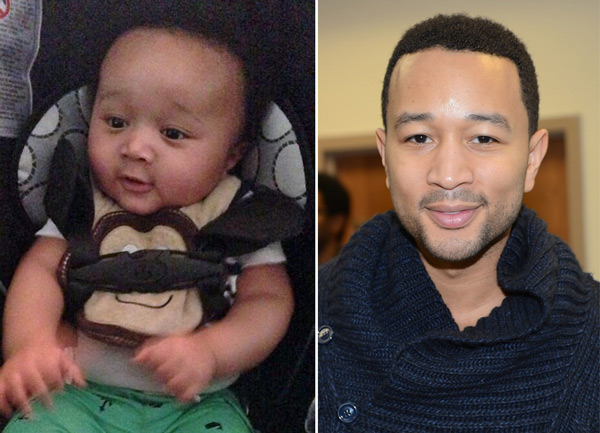 "My nephew looks like John Legend lol" twitted user @_rahellla said, and the vast Internet soon caught on, including Legend's supermodel wife Chrissy Teigen who tweeted: "Oh my god please stop I have seen the baby that looks like john I HAVE SEEN IT AHHHHHHHHHHHHHHHHHH." John Legend then shared his own baby picture on Instagram for comparison sake.
3

Jay-Z Look-alike Baby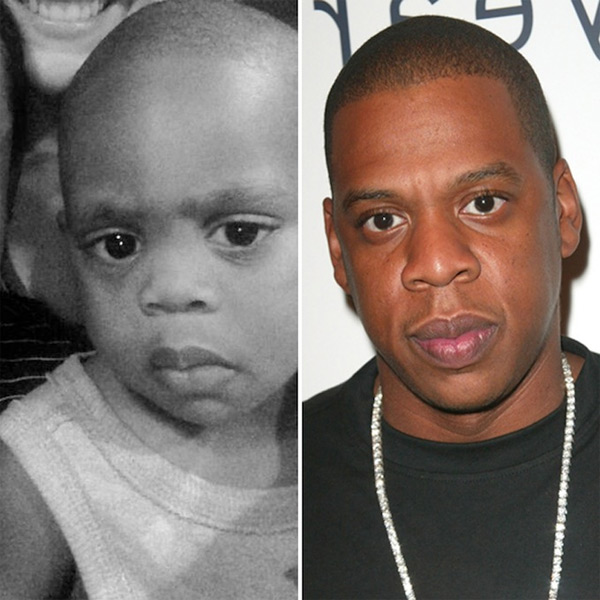 "My friend's son looks like Jay-Z" said the caption along with the adorable photo posted on Tumblr in August 2014. She's so right, the internet quickly colapsed.
4

Tiger Woods Look-alike Baby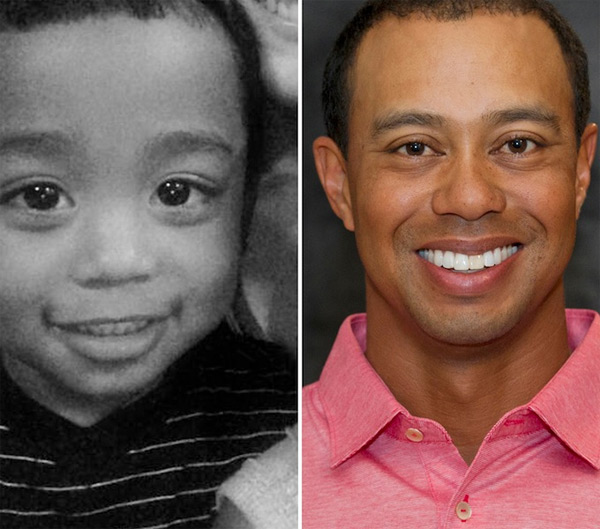 The even crazier part of the previous picture is that the other kid in the same photo looks exactly like a young Tiger Woods.
5

Mrs. Doubtfire Look-alike Baby
Remember Mrs. Doubtfire? A Imgur user posted this photo saying his friend's baby pictures looks like Robin Williams' famous character.
6

Putin Look-alike Baby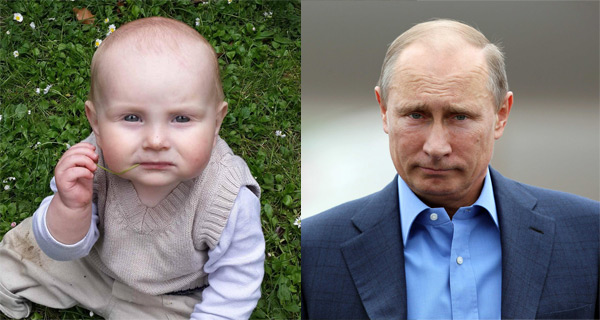 Redditor Prizman noticed his baby looks like a thoughtful Vladimir Putin.
7

Gandalf Look-alike Baby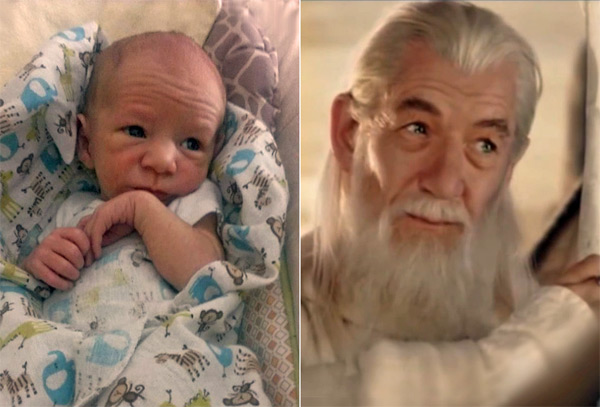 How much does this baby look like Ian McKellen? He's a dead ringer!
8

Wallace Shawn Look-alike Baby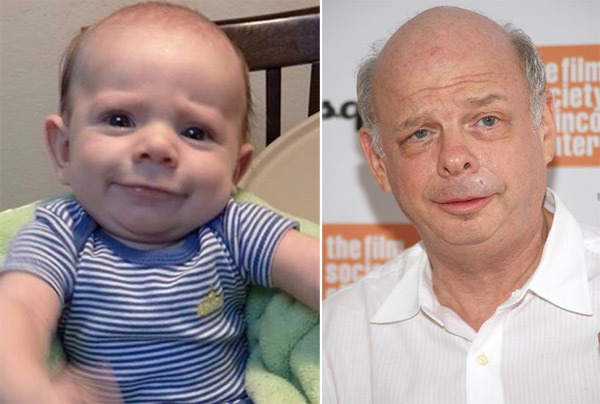 "Never go against a Sicilian when death is on the line!"
9

Chris Farley Look-alike Baby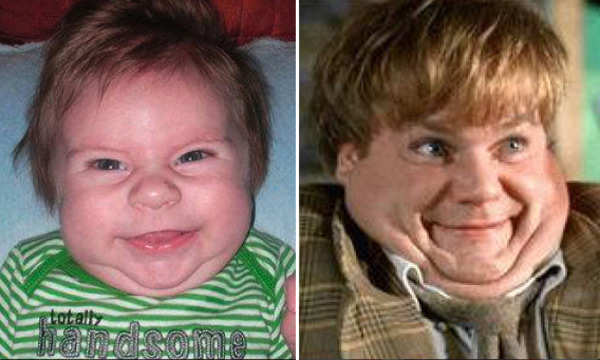 Is this SNL star Chris Farley's reincarnation?
10

Bill Maher Look-alike Baby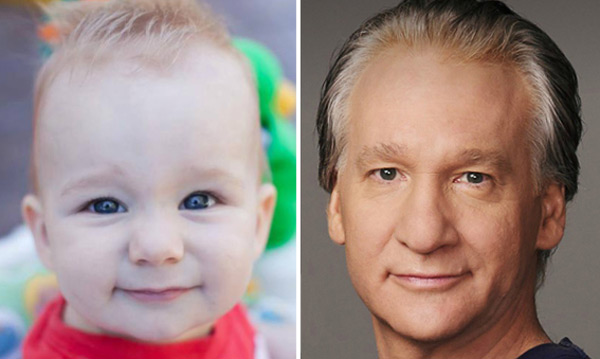 It's Real Time with Bill Maher!
11

Kevin (from The Office) Look-alike Baby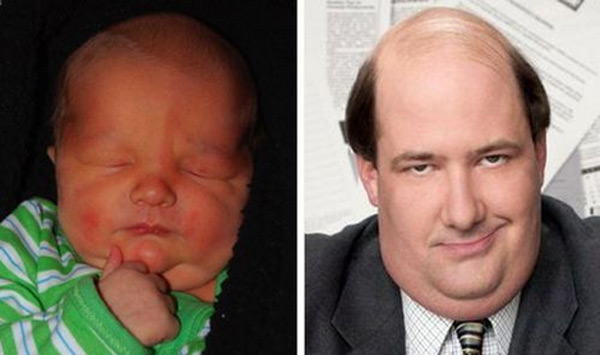 Looks like Kevin took a time off from The Office to be born again.