1

Bill Murray Calls Mitch Glazer Every Time "Road House" is on TV
Bill Murray knows that some jokes never grow old, at least to him. According to actress Kelly Lynch, star of the movie Road House, Murray calls Kelly's husband, producer Mitch Glazer, every time the movie is on TV. The steamy flick famously depicts Lynch and Swayze in heated moments of lovemaking. Murray (or one of his brothers Joel or Brian) speaks in a drawl similar to his Caddyshack character Carl Spackler and says: "Kelly's having sex with Patrick Swayze right now. They're doing it. He's throwing her against the rocks," and then hangs up. It doesn't matter the time of day or night or where he is – Kelly says Bill has even called from Russia.
2

After "The Razor's Edge" Flopped, Bill Moved to France for Four Years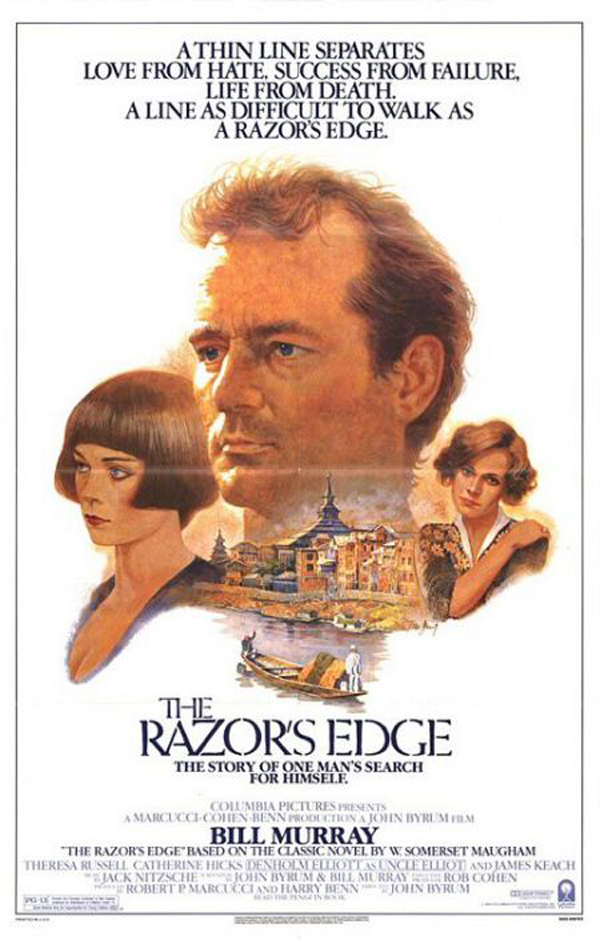 Bill wasn't always the smarmy curmudgeon the world now knows and loves. After his success in Ghostbusters, he decided he wanted to get serious, co-writing and starring in The Razor's Edge, a commercial and critical disappointment. The NY Times called it "slow, overlong and ridiculously overproduced." Shortly thereafter, Bill moved to France to study philosophy and history at Sorbonne, largely removing himself from public life for four years.
3

Bill Murray Broke a Guy's Nose with a Coke Bottle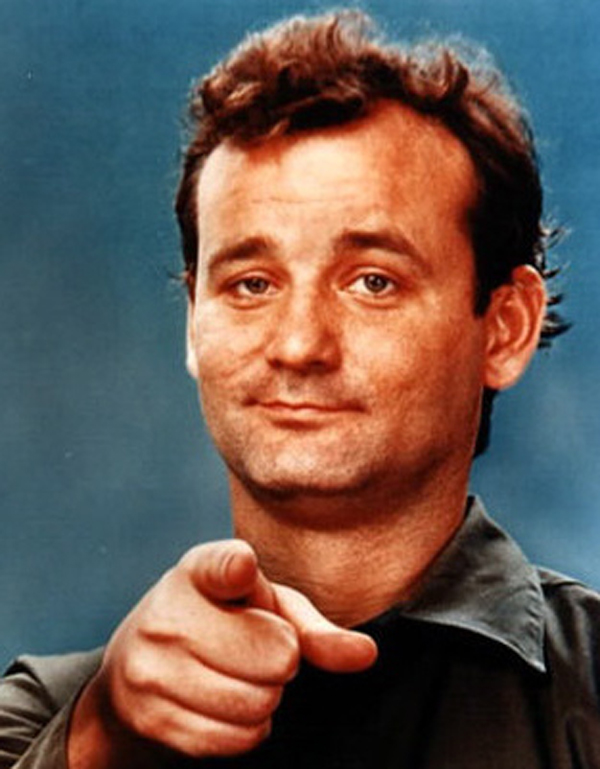 Bill Murray once got a little crazy at a celebrity golf tournament in Utah. In 2007, the actor/golfer tossed a Coke bottle into the crowd, breaking the nose of a spectator. Bill apologized to the guy, who held a tissue up to his bloody schnozz, but informs the man "he'll never be in a pageant again." Watch:
4

Bill Murray Read Poems at Poet House to Construction Workers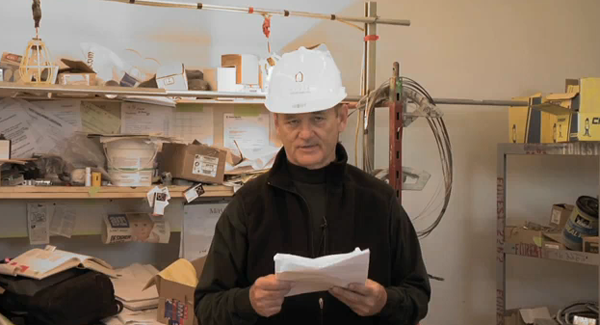 Before New York City's Poet House was officially opened to the public, there was a surprise visit (at least to the construction workers) by Bill, who donned a white hardhat and read "Poet's Work" by Lorine Niedecker and "I dwell in possibility" by Emily Dickenson, interspersed with wisecracks, of course. The whole thing was captured below and heralded as the first "official" poetry reading there.

5

Bill "Director of Fun" Murray Played in the Rain at a Baseball Game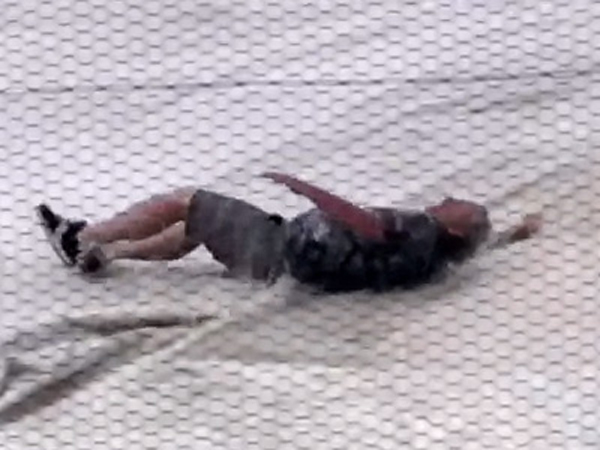 Bill Murray has the official title of Director of Fun for the Class-A baseball team the Charleston Riverdogs. Part of his duties, it seems, is making sure patrons have a good time during any inclement weather. Here he is in 2012 getting cray on the tarp during a rain delay. Go Bill! Go Dogs!
6

Bill Murray Karaoked with People He Didn't Know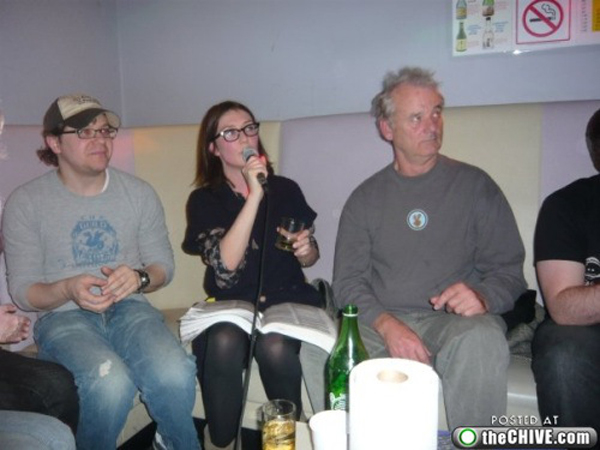 A guy named Mike was partying with his friends at Karaoke One 7 in New York City when Bill Murray showed up. Half kidding, they asked Bill if he'd like to join them in their private karaoke room. A short while later, Bill entered with an attractive woman from Amsterdam and sung with the gang for FOUR hours, including the theme from Ghostbusters in his repertoire.
7

Bill Murray Photobombed Engagement Photo Shoot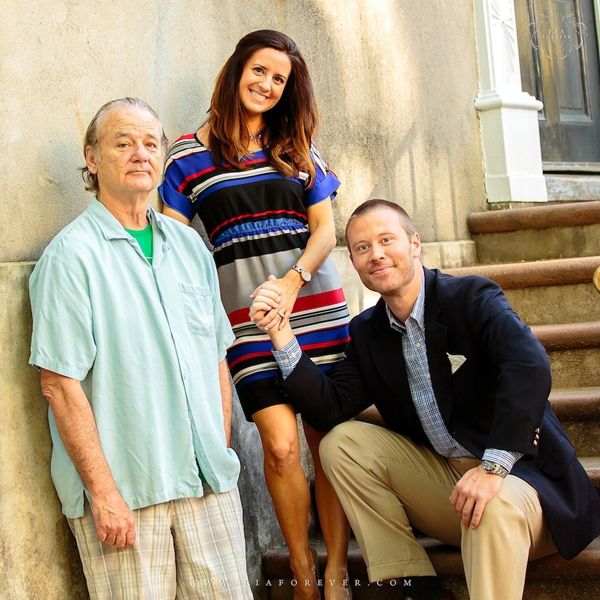 Ashley Donald and Erik Rogers were taking traditional engagement photos in Charleston, S.C. when photographer Raheel Guba heard a smacking sound. He whipped around to see Bill Murray with a raised up shirt, slapping his belly in an attempt to make the couple laugh. Technically, he didn't photobomb the engagement photo, he was asked by the couple to join, and gladly did so, as you can see by the photo above.
8

Bill Murray Took a Role From a Message Left on His 800 Number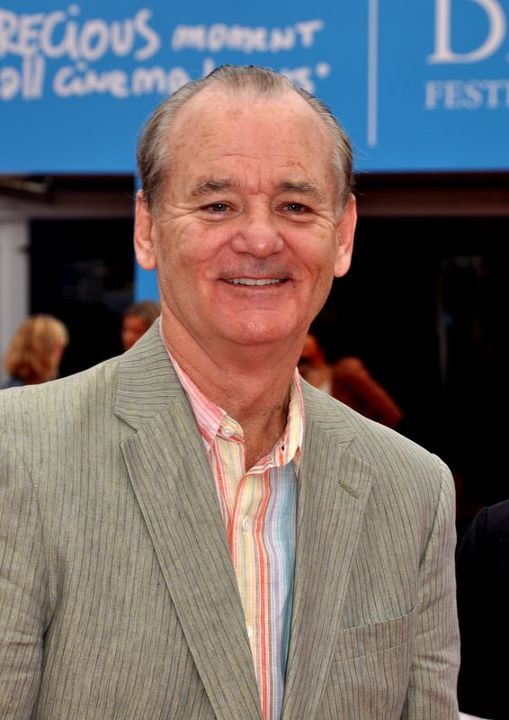 If you want Bill Murray to star in your movie, who ya gonna call? His agent? No! Bill Murray doesn't have an agent or manager. Instead, he has an 800 number where would-be producers or screenwriters can leave him with a pitch. This was the stuff of legend (good luck finding the number) but as director Ted Melfi found out, it actually does work! Melfi got the number through Sofia Coppola and left a message (it helps to have connected friends) – cut to one year later and Murray signed on to and starred in Melfi's film Vincent.
9

Bill Murray Hung Out with Wu-Tang Clan, Bartended For Night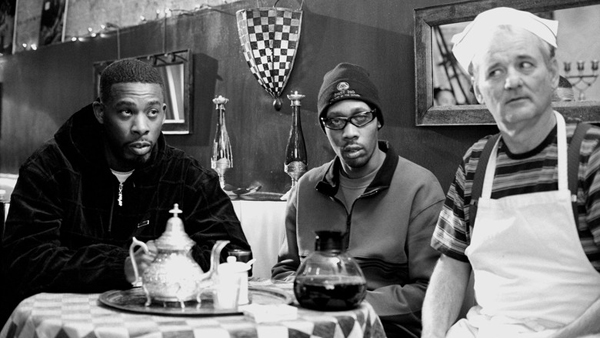 In 2010, Bill Murray was hanging out in Austin, TX for the famous SXSW Music Festival, doing shots in a local bar. Bill left for a short while, but then, according to people who were there, returned with RZA and GZA of Wu-Tang Clan in tow (they did a movie together in 2003). Bill then decided to bartend for a while. However, no matter what people ordered, he brought them a shot of tequila. An excited fan shot the footage below: