1

Dog On Drawings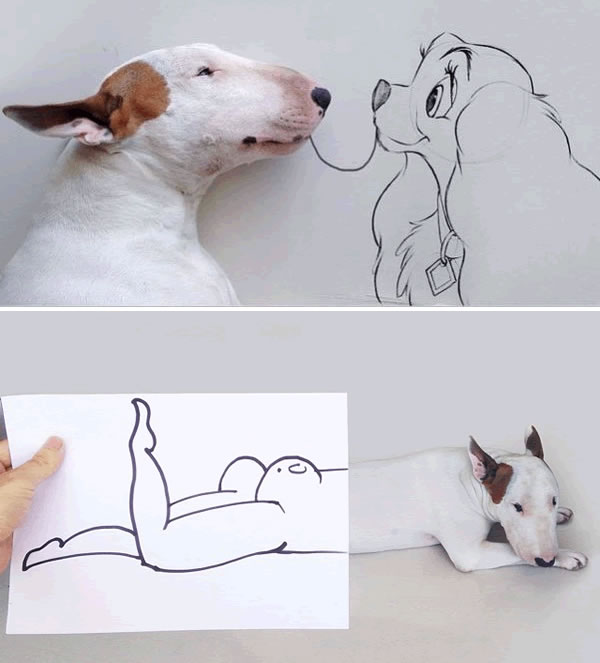 When Brazilian illustrator Rafael Mantesso divorced his wife, she took all of the furniture with her, leaving nothing but an empty house and their bull terrier, Jimmy Choo. Mantesso started painting and drawing again, and buddy Jimmy lent him a paw by posing for some silly illustrations.
How does he do it? Mantesso creates the illustrations and then gets Jimmy to pose for them with a simple "Stay" command. I wish my dog was this obedient, or that I were as talented.
2

Surreal Dogs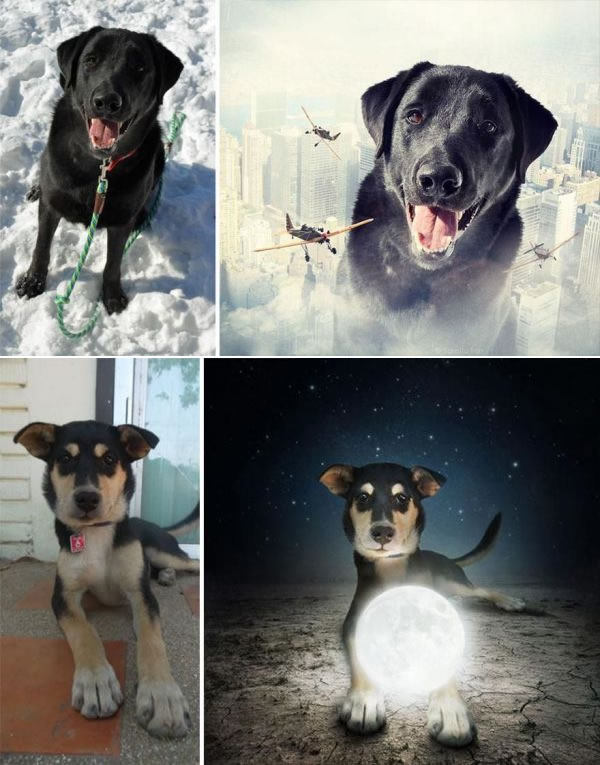 Finding new owners for abandoned dogs can be hard, and anything that can be done to help make the process easier is seen as a blessing by those who give their lives to help pets find good homes. When digital artist and photographer Sarolta Ban adopted a dog of her own, she was inspired. She came up with the brilliant idea of helping shelter pets get adopted by creating fun and surreal portraits of each dog.
Whenever one of her photographed dogs are adopted, she gifts the new owners with a copy of their portrait. What a great way to connect these needy dogs with new owners!
3

Puppies Underwater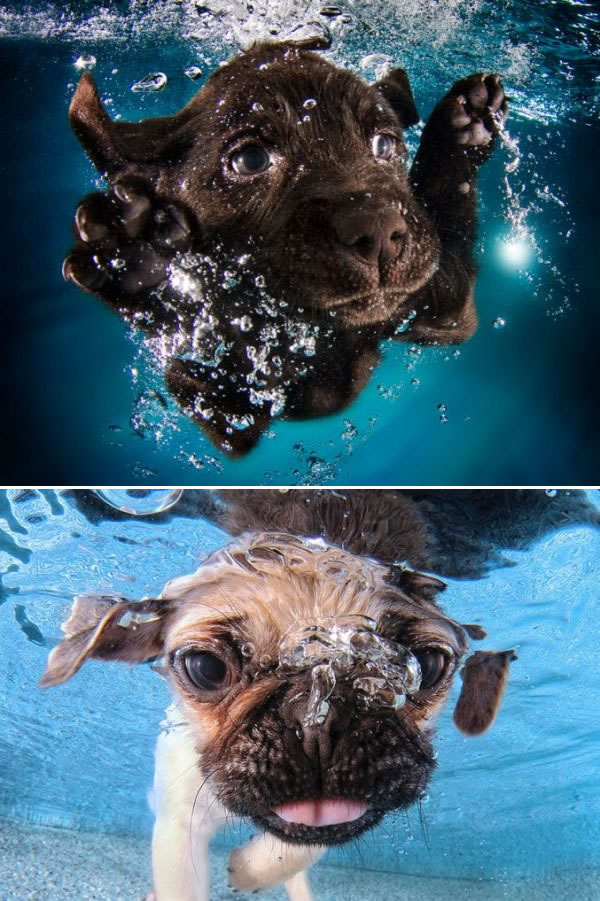 In 2007, Seth Casteel photographed shelter dogs to help them find good homes. Since then, he's found his niche – dogs underwater. For this photo series, he photographed puppies as they were dropped into pools. This was an opportunity for him to get some great shots, but, as he explained, it was also an opportunity to teach dogs how to swim.
4

Dog As Baby Photshoot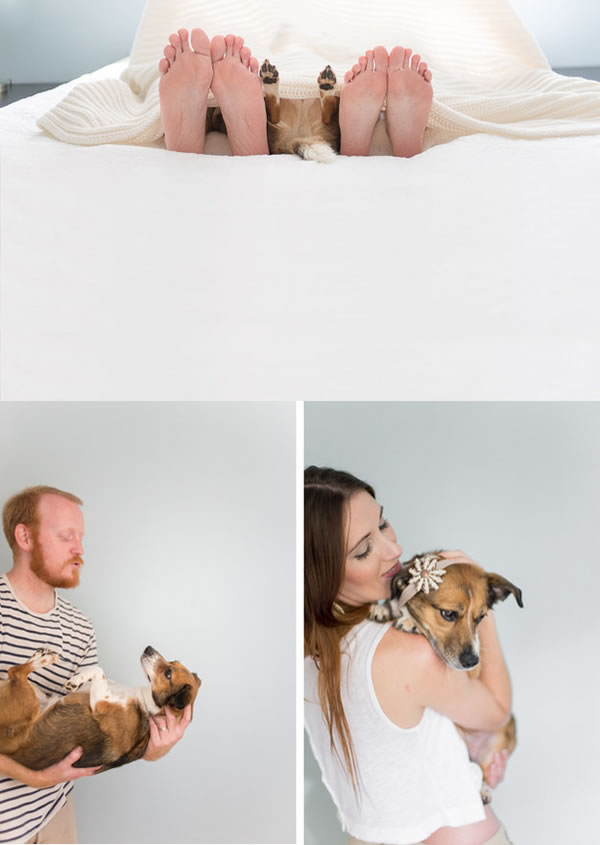 Photographer Jamie Clauss often takes pictures of new moms and their babies. So, when she and neighbors Jan and Chase Renegar were bored one day, they decided to do just that.
Since they didn't have a baby on hand, they used the next best thing, their dog, Snuggles.
Clauss' Huntsville, Alabama studio, Count It Joy Photography, was already all set up after a newborn shoot earlier in the day, and Jan remarked that she wished she could have her own photo shoot. That's when they decided to use their pooch.
The 27-year-old photographer emphasized that the shoot is supposed to be taken as tongue-in-cheek, and that the couple really "treat their dogs like dogs."
5

Most Patient Dog Photo Series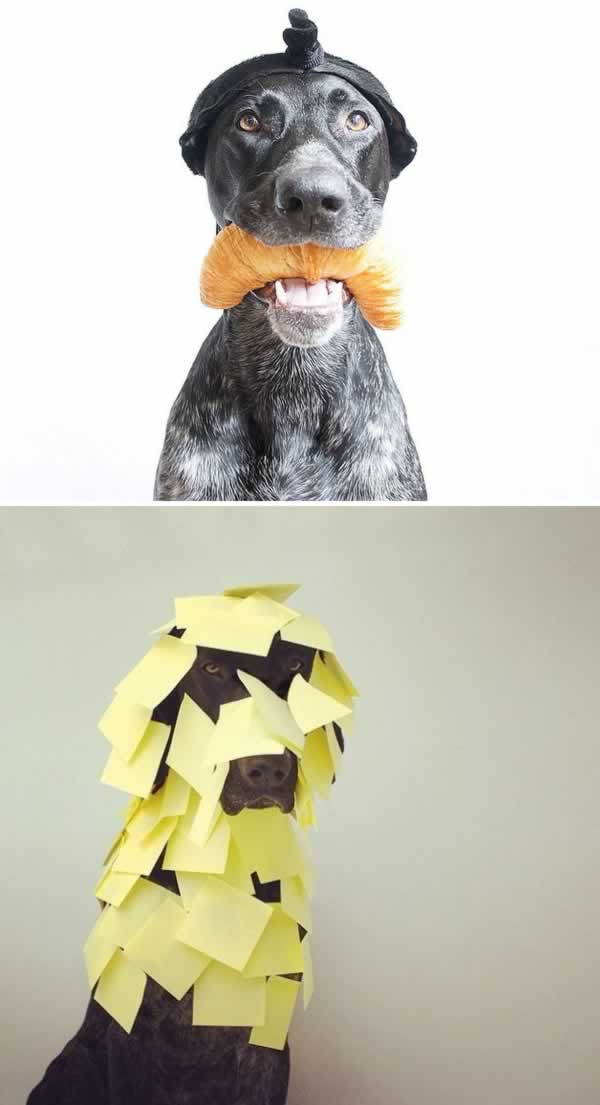 There is little information available about Instagram member ma_hovina. All we know is that his dog is remarkably patient and considerate, and the photographer is extremely creative.
6

Dogs Shaking Off Water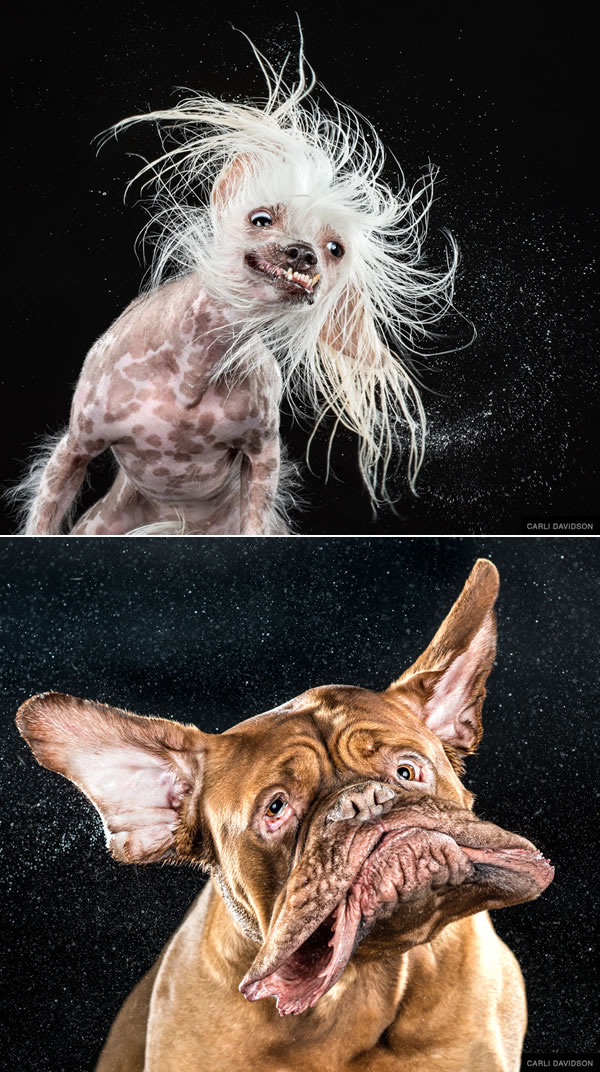 For her series Shake, pet photographer Carli Davidson shot curious portraits of dogs shaking off water. Use a fast shutter speed she was able to capture all kinds of strange expressions on the dog's faces.
7

Soaking Wet Dogs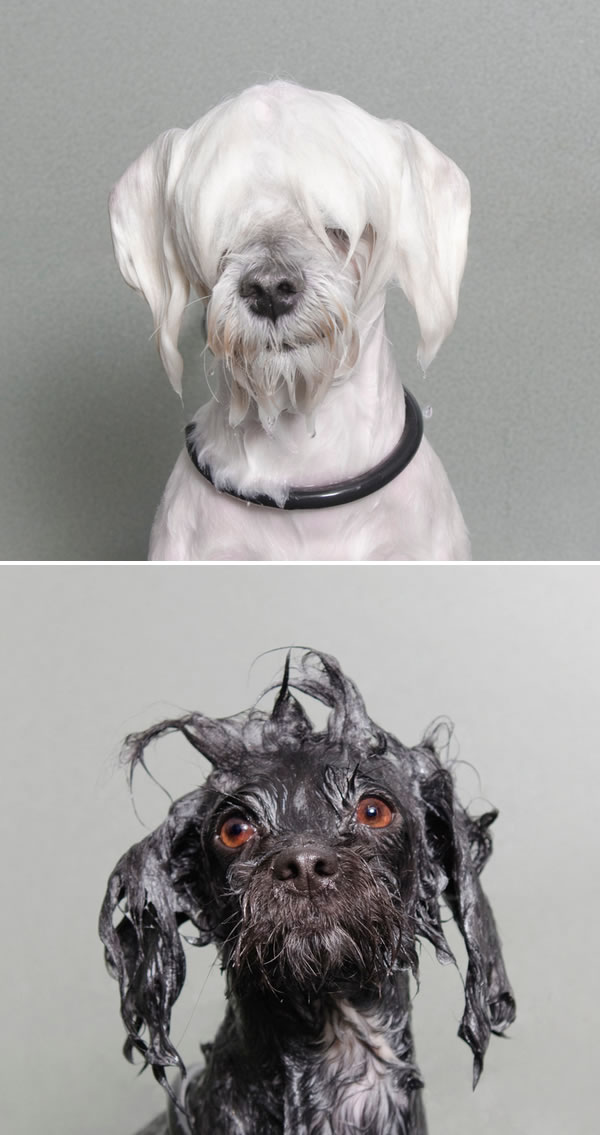 In her series "Wet Dog," pet photographer Sophie Gamand reminds us how hilarious and expressive dogs can be mid-bath.
8

Doug The Pug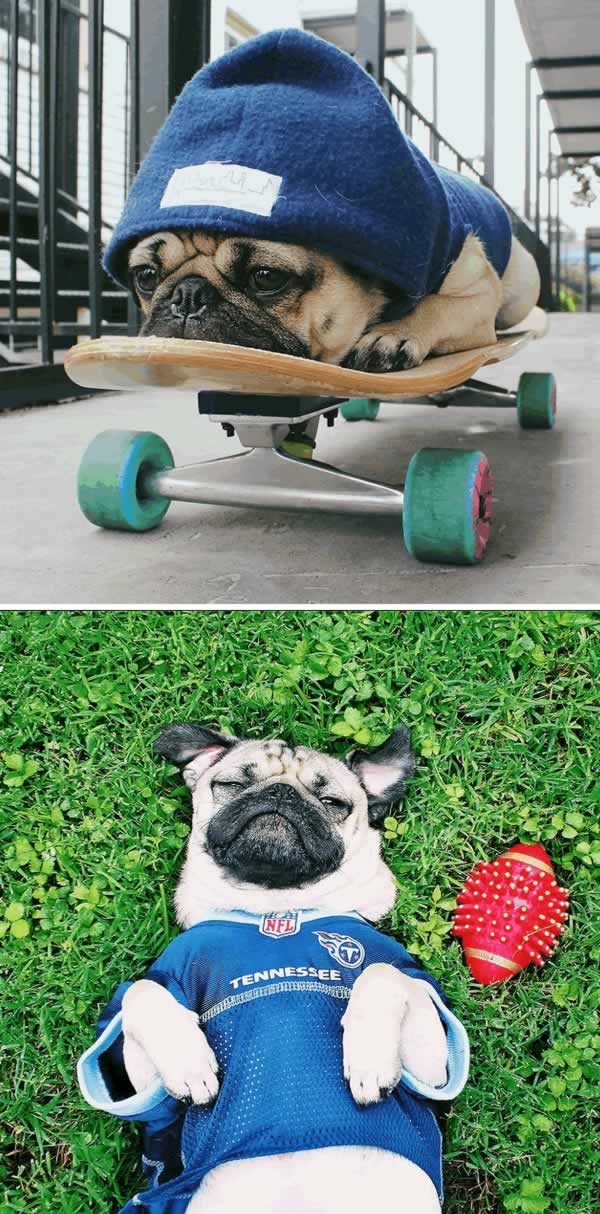 Leslie Mosier from Nashville, TN has a day job, but in her free time she shoots photos of her pug, Doug. They seem to have a blast together.
9

Overlooked Black Dogs
A Massachusetts-based photographer is attempting to challenge an odd but somewhat prevalent bias – black dog syndrome – which for various and seemingly vague reasons makes it much harder for animal shelters to re-home black dogs.
Fred Levy, 44, has launched a series of stunning photos starring a range of charcoal hued canines against a dark background for his campaign, the Black Dogs Project, in hopes of changing people's ill-founded perceptions.
After looking at these photos, you may think that Levy found his most photogenic subjects yet.
10

Dogs With Disabilities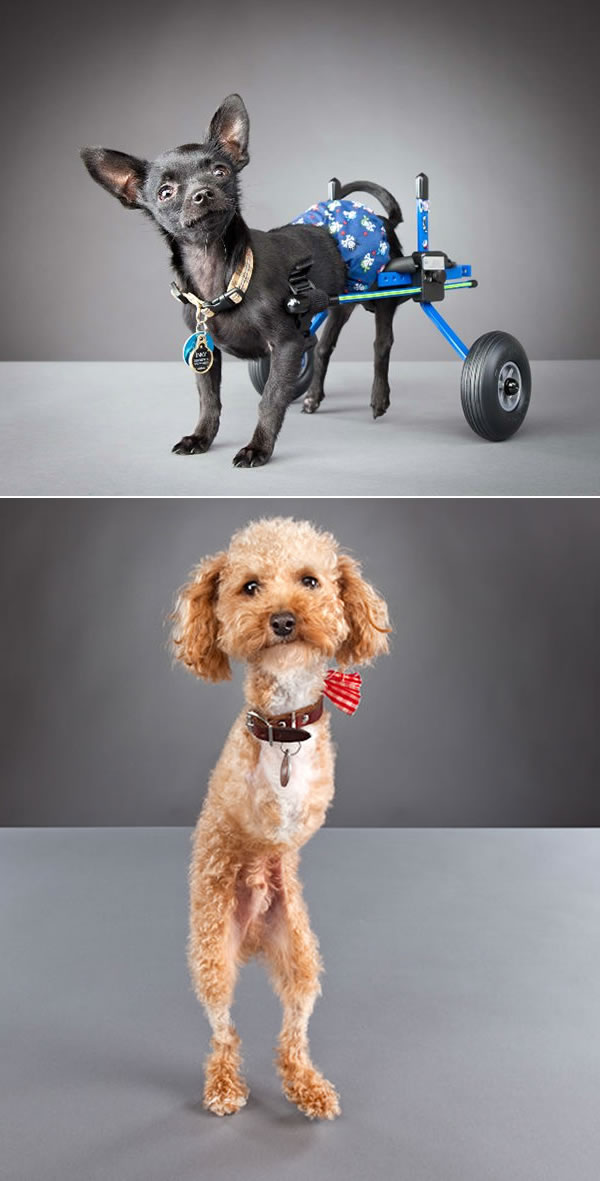 Photographer Carli Davidson — previously mentioned for her portraits of dogs shaking off water — has a heartwarming project titled Pets With Disabilities in which she uses portraits to tell the stories of happy dogs that have various handicaps.