Not every performance, sporting event or film can be great. There comes a tipping point when enough is enough, and to show your disapproval, you just have to boo. Hey, you're spending your hard-earned money to attend an event, it's gotta be good, right?
Here are some extreme examples of when cheers turn into jeers.
1

The sports fans who hated Santa Claus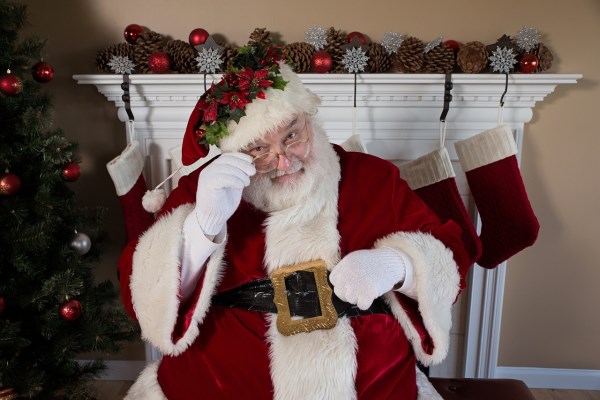 Franklin Field in Philadelphia, December 15, 1968. It's cold even for Philadelphians at that time of the year, but that didn't stop 54,000 fans from clearing the slush off of their seats to watch the Eagles (eventually) lose a football game.
The halftime show promised to be a Christmas extravaganza with cheerleaders dressed up like elves, a brass band playing seasonal tunes, and Santa Claus making a grand entrance in an "ornate sleigh dragged by eight life-sized fiberglass reindeer." Well, the audience didn't quite get the Christmas extravaganza they were hoping for.
Mix snow on the field all day with action from the football players' cleats and what do you get? You get a whole lot of mud, that's what you get. So, the powers-that-be decided to ditch Santa's sleigh entrance and have him walk out on the field, waving instead. Okaaaay, that might have worked, if they could have actually found Santa!
It depends on who you believe, but the stories of why the guy playing Santa couldn't make the show ran the gamut from inclement weather to hitting the bottle a little too much.
Pressed for time with a no-show Santa, Eagles Entertainment Director Bill Mullen resorted to picking one from the stands. Mullen picked 5'6", 120 lb. Frank Olivo.
Olivo's reward for portraying St. Nick? Being pelted with snowballs amidst the sound of extremely loud boos.
Jim Gallagher, the Eagles' public relations director at that time, described Olivo: "Bad suit, scraggly beard. I'm not sure whether he was drunk, but he appeared to be."
The term "Philly fans" even made it in the Urban Dictionary as "classless sports fans who have turned collective whining into an art form."
2

The male stripper who couldn't fan the flames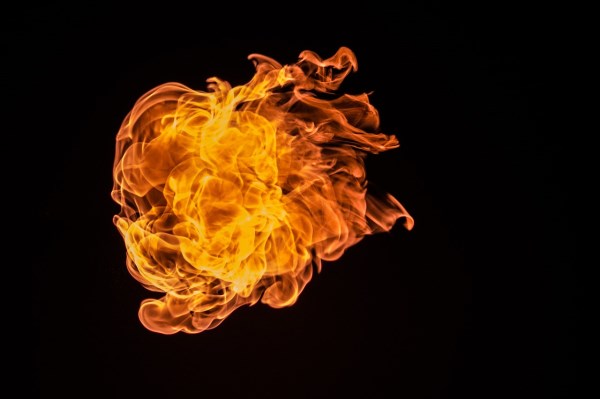 Disappointment can often lead to anger. In February 2013, more than 150 women paid £10 each expecting to see a male stripper named Fabio (no, not that Fabio) put on a show as a part of Ladies Night at the Baltic Inn, in Pontyates, Wales.
The chiseled entertainer cancelled and Leon Zbudowskyj of Cardiff was called in at the last minute.
Dressed as a fireman, Zbudowskyj took to the stage but failed to ignite any flames with the audience. The clientele soon began to boo, heckle and throw napkins at the half-naked replacement. Zbudowskyj then lost his temper and dove into the throng of skin-starved women, sparking a large brawl. Shortly after, police arrived and took Zbudowskyj away. He was arrested on suspicion of assault.
The night's host, Debra, described the not-too exotic dancer as not being "the sort of person you wanted to see take their kit off."
3

The crowd who booed "electric" Dylan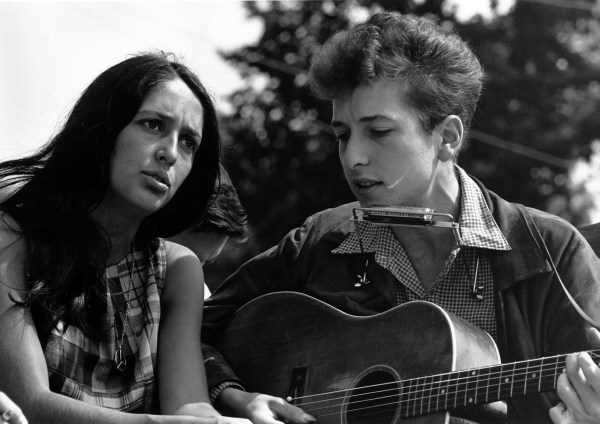 Bob Dylan changed music history when he walked onto the stage at the Newport Folk Festival on July 25, 1965. At the time, he was known as a folk singer that had firmly established himself as the definitive songwriter of the 60's with songs that chronicled social issues. To many, he was the voice of a generation.
At the festival, armed with a Fender Stratocaster and backed by Al Kooper and the Paul Butterfield Blues band, Dylan launched into a ferocious, electric song, "Maggie's Farm," and nothing has been the same since.
(Weeks earlier, Dylan had already ushered in his move into rock 'n' roll by recording the groundbreaking classic, "Like A Rolling Stone," which was released just five days before his appearance.)
When Dylan started playing, the crowd immediately began to boo, eventually drowning him out. It's been said that the crowd was not only unhappy with Dylan's new artistic direction, but felt the show's sound quality was lacking and Dylan's vocal's were mixed too low.
Dylan left the stage for a while and returned to play a brief, acoustic set that prophetically included, "It's All Over Now, Baby Blue."
It didn't stop there. For his 1966 tour, he employed the Hawks (who were later to become the Band) and played his "electric" music to more hostile audiences. The boos culminated in May, 1966 in Manchester when a fan yelled out "Judas!" Dylan responded: "I don't believe you . . . you're a liar!" He then told the Hawks to "Play it f**in' loud!" and changed the face of popular music in the process.
4

The man who posed as Jesus at a hockey game and was booed on Easter Sunday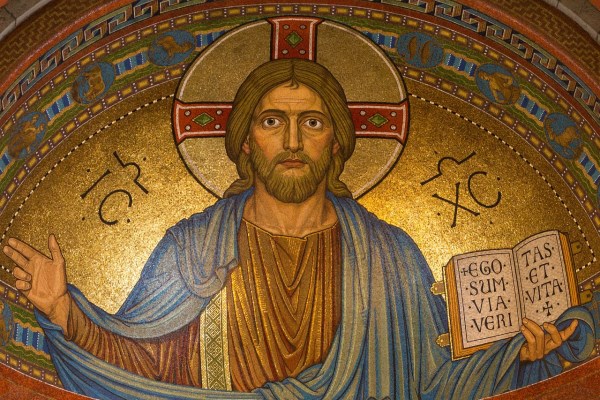 Who knew that Jesus is such a huge hockey fan? Back in April 2014, a man calling himself "Jesus" (normally a guy named Thor) – desperately in search of a ticket for the Bruins game on Easter Sunday, sent out a Tweet that read: "Who has an extra ticket to the Bruins game on Sunday? Jesus must make his return to the garden for Easter. Please RT."
Jesus' prayers were answered, but under one condition: he had to come to the game dressed as the Son of God. He obliged.
Jesus was spotted on the JumboTron in the first period of the game blessing the audience, much to the approval of the attendees. Then, things got ugly. People turned against Jesus (sound familiar?) and started to boo when he was seen escorted out of the game. Some argue that the booing was meant for the security guard escorting the pseudo Savior out of the venue for smoking.
During third period, Jesus returned and was once again seen on the JumboTron rising…out of his seat.
5

The comedianne who was booed for singing the U.S. National Anthem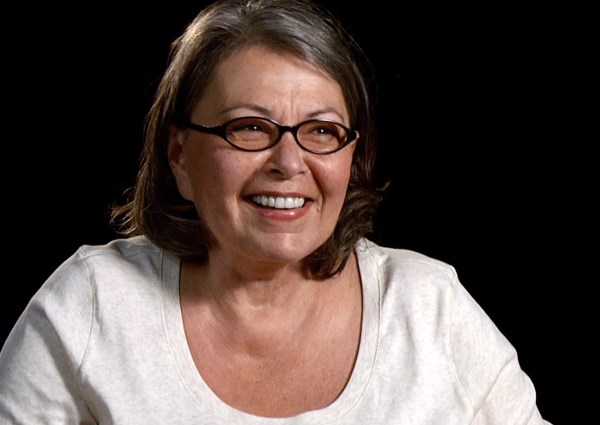 Over the years, performers of all types have performed "The Star-Spangled Banner" at sporting events. Among the best-loved versions include Marvin Gaye's ultra-cool rendition sung at the 1983 NBA All-Star Game and Whitney Houston's performance from Super Bowl XXV in 1991. Among the least-loved would be Roseanne Barr's version.
In 1990, comedienne Barr was at the peak of her popularity, and the star of her own sitcom, Roseanne. Stardom comes with many perks, and Roseanne was asked to sing "The Star-Spangled Banner" before a Reds-Padres game at San Diego's then Jack Murphy Stadium.
Barr never claimed to be a singer, but that didn't stop her from attempting to belt the song out to a crowd of thousands. Much to the chagrin of dogs everywhere, she delivered a version best described as "screechy," and the audience let out a resounding round of boos in response. Barr responded by grabbing her crotch and leaving the field. Then President George H.W. Bush called her rendition "disgraceful."
6

The rapper who was booed off the stage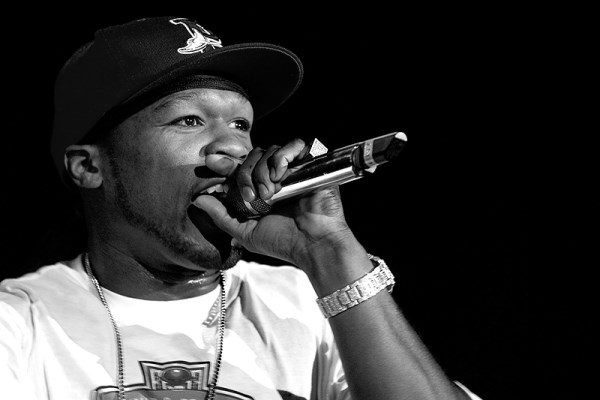 The Reading Festival is one of the longest lasting music festivals still in existence in England. Over the years, many music legends have graced the stage(s) at the predominantly rock festival and it has become an institution.
The 2004 lineup of the festival included Green Day, The White Stripes, Franz Ferdinand, Morrissey and 50 Cent over the course of three days. In addition to being an institution, the festival has another unofficial tradition – if an audience disapproves of a group or artist's set, not only will booing occur, but the act will be pelted with bottles.
Rapper 50 Cent immediately walked on stage to a disapproving audience. After being pelted with bottles, the audience's hostility then turned into a "50 Cent is a wanker" chant in addition to booing. Figuring if "you can beat 'em, join 'em," the Grammy Award winner told the audience "we're all here just to have fun" and challenged them to put their middle fingers up in the air.
50 Cent's set lasted only 20 minutes amidst a storm of thrown bottles, lawn chairs and mud.
7

The actor who was booed for rejecting his Oscar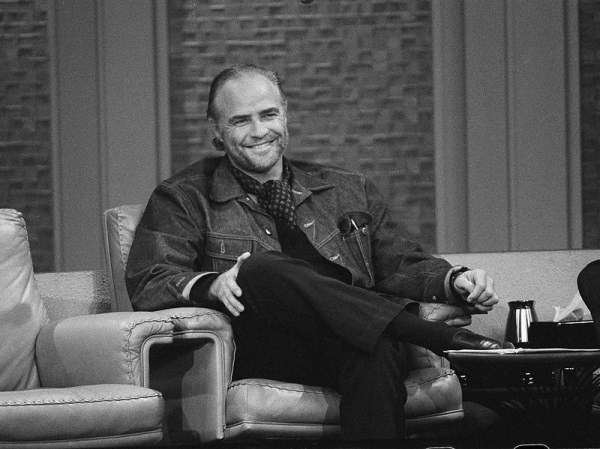 In 1973, screen legend Marlon Brando won an Oscar for Best Actor for the iconic film, The Godfather. Instead of picking up the award in person at that year's Academy Awards ceremony, Brando sent Native American actress Sacheen Littlefeather in his place.
After his name was announced as Best Actor, presenter Roger Moore of James Bond fame attempted to give the statue to Littlefeather. The indigenous actress brushed Moore's offering aside and proceeded to read a lengthy non-acceptance speech written by the actor, expressing the unfair and immoral treatment of Native Americans in Hollywood to a booing audience.
8

The presidential hopeful who got booed at a conference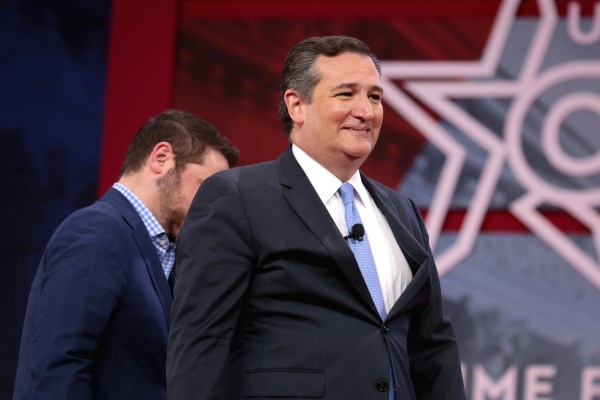 In September 2014, Republican senator and Tea Party leader Ted Cruz of Texas was booed while delivering a speech at the Arab Christian Conference in Washington, D.C.. Hosted by the non-profit organization In Defense of Christians, the GOP presidential hopeful began his speech talking about defending Christians in the Middle East from terrorism. Things took a turn for the worse when Cruz started lecturing the crowd on accepting Israel and said also that Christians and Jews should form an alliance. At that point, the audience started to boo. The Republican politician shot back with: "Those who hate Israel, hate America. Those who hate Jews, hate Christians."
The crowd ordered the politician to leave the stage, but the organization's president asked them to let Cruz finish his speech. Senator Cruz concluded with "I will say this, if you will not stand with Israel and the Jews, then I will not stand with you."
The Canadian-born politician attributed his jeers to anti-Semitism.
9

The pop star who got booed then got nude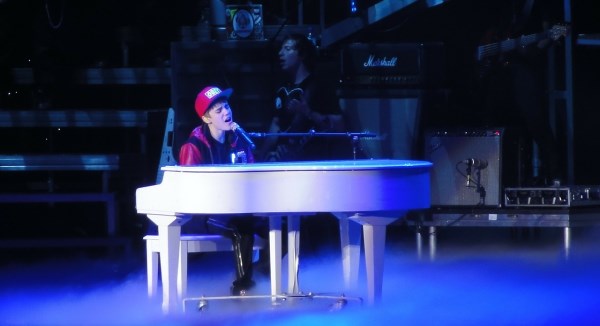 What does Justin Bieber do when he gets booed? Why strip, of course! At 2014's Fashion Rocks award show at Barclay Center in Brooklyn, NY, the pop singer walked onstage in a blazer and pants accompanied by model Laura Stone. The crowd immediately started to boo Bieber.
Bieber stripped down to his briefs and proceeded to do his best "Blue Steel" pose in his Calvins, but that just earned him more hostile boos.
Bieber later Tweeted: "Grandma always said kill 'em with kindness...and then strip on live national TV. Lol." Sure, Biebs, sure.
10

The Boo who has 15 1/2 million Facebook fans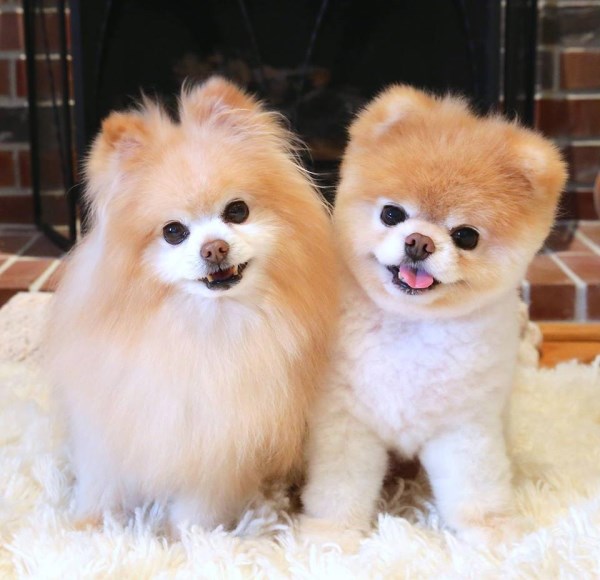 Enough of the negativity already! Let's focus on another kind of Boo. Let's talk about a precious Pomeranian named Boo.
Dubbed "the world's cutest dog," Boo is an 8-year-old Pomeranian that is perhaps one of the world's most-loved dogs. Like many celebrities in the 21st century, Boo can thank social media for all the fame and attention that he is currently getting. With 15 ½ million "likes" on his Facebook page, Boo counts Khloe Kardashian and singer Ke$ha among his many fans.
With great fame comes an avalanche of merchandise. Boo has released a best-selling book and if you're ever in the mood to purchase Boo stuffed toys, slippers and Christmas stockings, all you have to do is click away on his website.
Bootiful.