You never know when you will meet the person who will change your life – your significant other. Everybody's story is different. Some couples have met in line at the supermarket, others have met at their jobs. Yet other duos have met on blind dates.
Here are some of the stranger stories of couples and how they met.
1

The 6-year-old boy who told his mom he would eventually marry his playmate – and did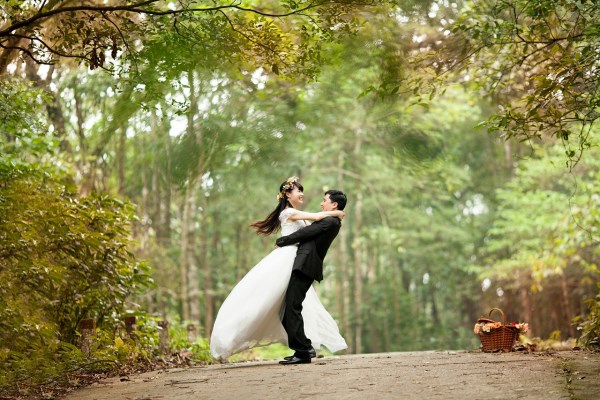 Is it fate? Destiny? Either way, Wang Zi-heng of Henan Province, China was positive he met the woman of his dreams at the tender age of six.
As a child, Zi-heng spent much of his time playing with the girl next door, Qian-qian. Wang confesses that he used to secretly kiss her when they played house. Smitten from the get go, the boy said that he was determined to marry Qian-qian when he grew up.
Many thought that the story ended when Wang's family moved away and the childhood sweethearts went their separate ways. However, it seems like fate intervened and, 18 years later, the pair reconnected.
It looks like the couple will be playing house for real as they are set to be wed sometime this month. Mom must be proud.
2

The Boston Marathon bombing victim that married his nurse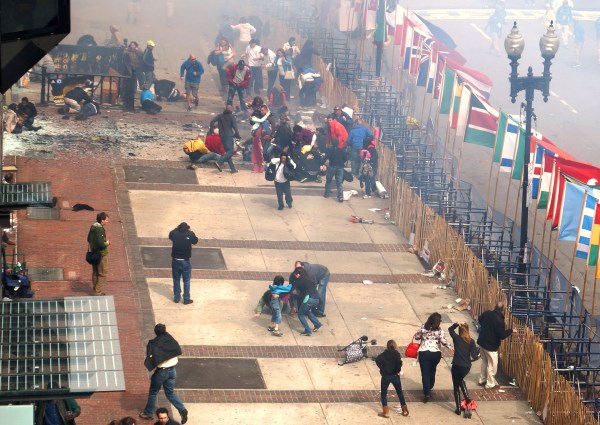 It's nice to hear that at least one good thing came out of the horrific tragedy of the Boston Marathon Bombing.
Many lives were tragically changed on April 15, 2013, when two bombs exploded during the Boston Marathon, killing 3 people and injuring hundreds of others.
Among the estimated 264 injured was James Costello. After undergoing multiple surgeries at Massachusetts General Hospital, the marathon participant was transferred to the Spalding Rehabilitation Hospital. It was there that Costello's life would be forever changed –he met and befriended Krista D'Agostino, a nurse who cared for him during his rehabilitation. Soon, their friendship blossomed into a romance.
The couple were engaged by December 2013 and were married on August 23, 2014.
"She hates when I say this, but I'm actually glad I got blown up. I wish everyone else didn't have to, but I don't think I would have ever met her if I didn't, so I'm pretty happy," Costello said during an appearance on the Today show.
3

The son of a Rolling Stone who was engaged to his dad's mother-in-law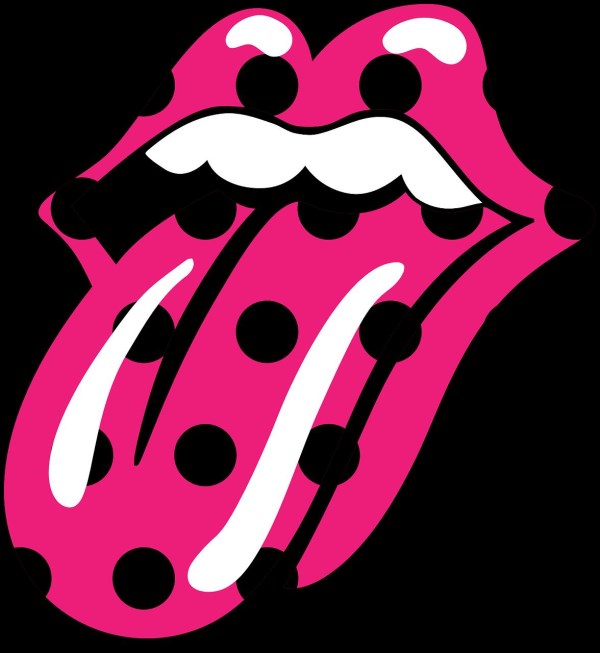 Bill Wyman was a founding member and bass player of the Rolling Stones for 30 years. He was also known as a serial womanizer who claimed to have slept with more women than bandmate Mick Jagger.
Wyman kept a journal of his personal life for decades that contains details of the over 1,000 women he has claimed to have slept with. One of the woman mentioned was Mandy Smith.
In 1983, when she was just 13, a relationship began between Smith and the 47-year-old bassist after she met him in a nightclub and was convinced he could help her make it as a model. By 1989, the couple were married, but their happiness was short lived and they divorced in 1991. (Wyman said that he contacted the police regarding sex claims about the relationship and was told that the authorities "were not interested" in his affairs.)
That year, while Wyman was still married to Smith, Stephen, his son from his first marriage, became engaged to Smith's mother. Talk about "Mother's Little Helper"!
The 77-year-old musician currently fronts his own band – the Rhythm Kings – and has his own metal detector company.
4

The widow and widower who were set up by their funeral director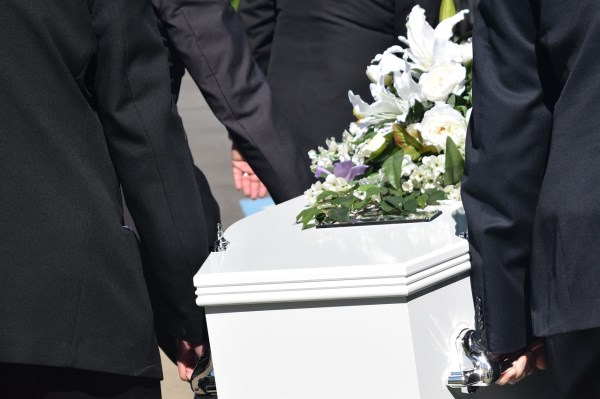 Sometimes a person's name fits the person perfectly. For a funeral director turned matchmaker, you couldn't ask for a more apropos name than Lynne Love of Co-operative Funeralcare in Wickford, England.
After helping arrange two separate funerals –  for 76-year-old Tom Lennon (who lost his wife) and 70-year-old Isabell Bacon (who lost her husband) –  Love kept in contact with each of the grieving pensioners.
The funeral director took matters into her own hands after the widow and widower both complained to Love about being lonely. She arranged for Lennon to take Bacon out on a blind date. Six months later, the pair married with Love as the witness.
Tom later recalled, "Loneliness is a terrible thing. If it hadn't been for Lynne I would never have met Isabell or realized that people like her existed."
Said Love of her matchmaking success: "I think if I died tomorrow, this would be my greatest achievement."
5

The couple that won the lottery but are fighting to win the lottery in love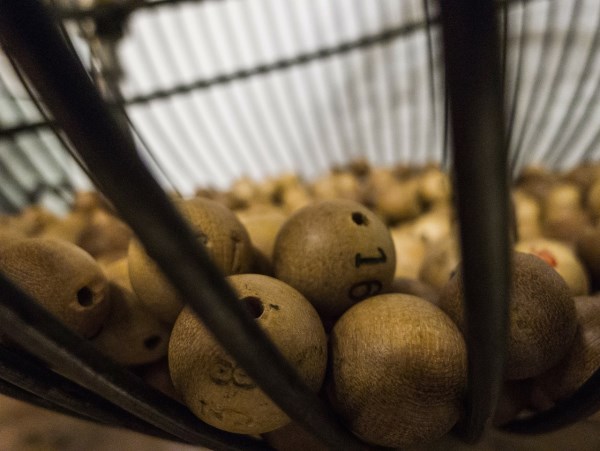 When asked how they met, Eddie Harrison, 95, and Edith Hill, 96, told CNN affiliate WUSA, "We were gamblers!" The happy couple from Virginia met when they played the lottery together, won and split the $2,500 prize.
They spent the next ten years as companions before getting married in June 2014. They are true soul mates with Eddie saying that they "never had an argument the whole time they were together." Sadly, some have a problem with the couple being together, even in their own family.
Harrison and Hill are an interracial couple.
Edith's daughters, Rebecca and her sister, are her co-guardians. Rebecca's sister is fighting Rebecca for full custody of Edith. She said that her sister "wants to sell (Edith's) house and get the money." If she gets custody, Edith would be separated from her husband and has to either move in with her daughter in Florida or be sent to a home.
The fight goes on. In the meantime, Eddie Harrison sums up their relationship: "We see hearts, we don't see color."
6

The couple that met in the chow line in prison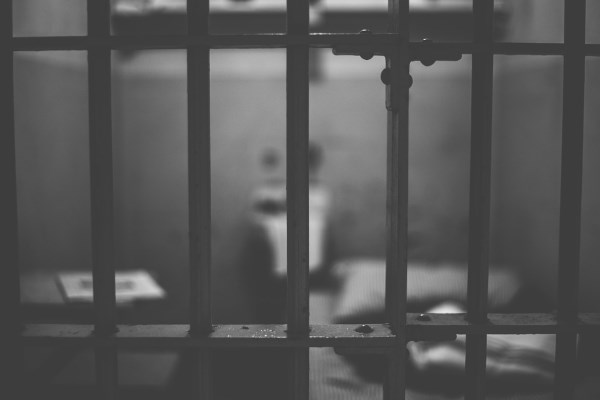 Maybe Jeana Ramsey is color-blind, because she should have seen the red flags when she met her significant other, Edward Johnson.
Johnson was a prisoner in the Miami Correctional Facility in Bunker Hill, Indiana and Ramsey was a cook at the prison. The couple fell in love at the chow line. Jailbird Johnson was serving a second sentence for receiving stolen property and a handgun violation after already having done time for a robbery.
After Johnson was released in May 2001, the couple moved in together in a home in Bunker Hill. Faster that you can say "Bonnie and Clyde," Ramsey and Johnson were both taken into federal custody after taking part in a botched bank robbery in which two bank tellers were brutally killed and a security guard was left paralyzed.
Edward Johnson pled guilty and was sentenced to 40 years in prison. Jeana Ramsey pled guilty and was sentenced to 7 years in prison. Their accomplice who fired the fatal shots, O'Dell Corley (aka Nasih K. Raid), was convicted and sentenced to the death penalty.
7

The couple that got married 8 decades after first meeting each other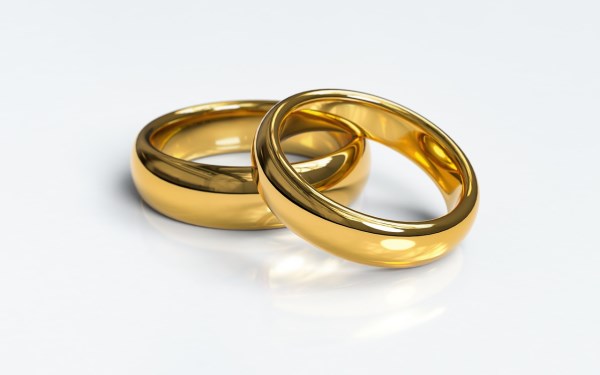 Okay, the couple above had to wait 18 years to get married, but how about this couple who got married eight decades after meeting each other!
In 2013, Bob Humphries, 89, and Bernie Bluett, 87, got married in Somerset, England. The two met eight decades earlier and were childhood sweethearts, but lost touch during World War II.
During the war, Bob joined the army and Bernie enlisted in the Royal Air Force. Although the soldier penned love letters to his sweetheart, they were never passed on by her protective parents.
After not hearing from Humphries for two years, Bluett married an RAF pilot and emigrated to New Zealand.
For decades they each lived their lives on opposite sides of the world with their
respective spouses. Bob's wife Beryl died in 2012 and Bernie's husband Roy passed away in 2002.
Contact was re-established in 2011 when one of Mrs. Bluett's daughters discovered that Mr. Humphries was still alive. Bernie moved back to Somerset and the couple were wed two years later.
The new bride said, "When I saw him again I didn't see an old man - I saw that young soldier. We both feel young at heart."
8

The deaf/blind couple that could feel their love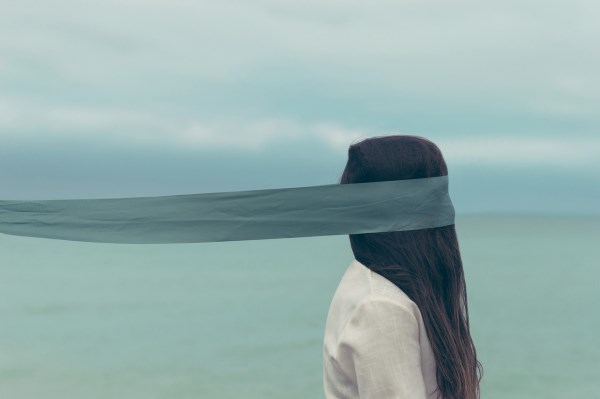 Mary and Stephen Lindoff have been married for over 30 years. They are an extremely close couple who can read each other perfectly. They have to rely on touch and intuition in their relationship as both husband and wife experience varying degrees of deaf-blindness.
Stephen is completely deaf and has minimal vision, having to get nose-pressing close to a TV to watch it. Mary was born deaf and started losing her vision about 13 years ago.
The two met when Mary was 9 and Stephen was 8. Stephen sat behind Mary at a school for the deaf in Montreal, Canada. They parted ways soon after when Stephen moved to Ontario and Mary left for Newfoundland. The couple didn't reconnect until two decades later, when in the 1970s Stephen moved to Newfoundland and ran into Mary while shopping. They were married in 1979.
Losing some of their senses has heightened their senses of touch. Stephen playfully told the Toronto Star, "The sex is good."
9

The orangutan and the dog who became inseparable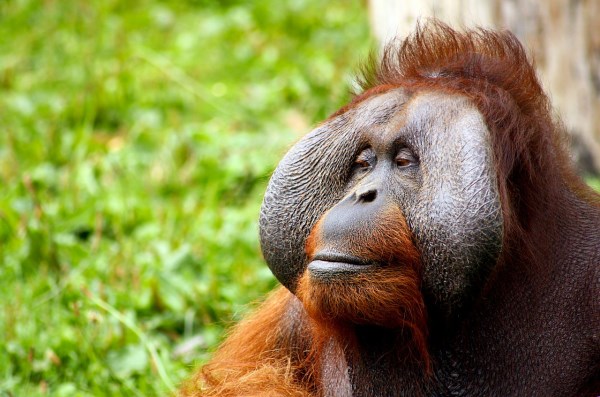 Unlikely romances (and friendships) don't only occur amongst humans. There are plenty in the animal kingdom too.
Suria the orangutan and Roscoe the Bluetick Coonhound first met in 2007 when Roscoe followed staff from the Myrtle Beach, South Carolina Institute of Greatly Endangered and Rare Species (TIGERS) home and was spotted by Suria, who immediately came over to make friends.
They have been inseparable since. The dynamic duo have appeared on Oprah and Ellen and in several publications and have even released their own book entitled appropriately, Suria and Roscoe (with a little help from Dr. Bhagavan Antle, the reserve's founder, of course).