A little privacy is very important when you are working. Take a look at some of the coolest office dividers to separate work spaces.
1

Colored Dividers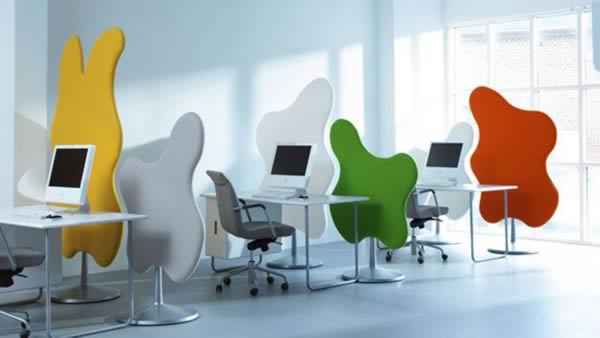 These fun office dividers called Wannabetree were designed by Bertil Harström SIR/MSA. They allow you to bid goodbye to those dreadful cubicles, while still allowing for a bit of privacy when you sneak in that requisite YouTube trip.
2

Forest Office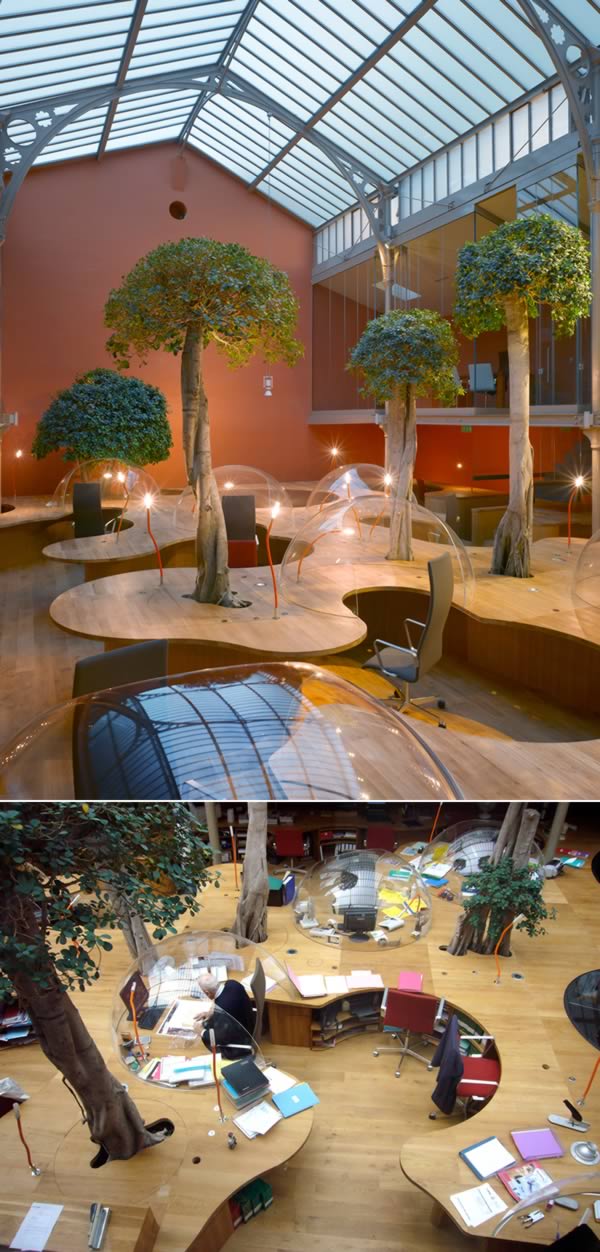 The offices of Pons + Huot (a "Forest Through the Table") are the Paris headquarters of two companies with a total of fifteen executives. Designer Christian Pottgiesser created a space that has seven individual rooms for each director and one open-space-office for the remaining eight clerks. In addition, there is one (divisible) meeting-room, a common recreational room, a kitchen, rest rooms and, at the special request of the patron, lush vegetation all over the main space.
3

Aquarium Zigzag Divider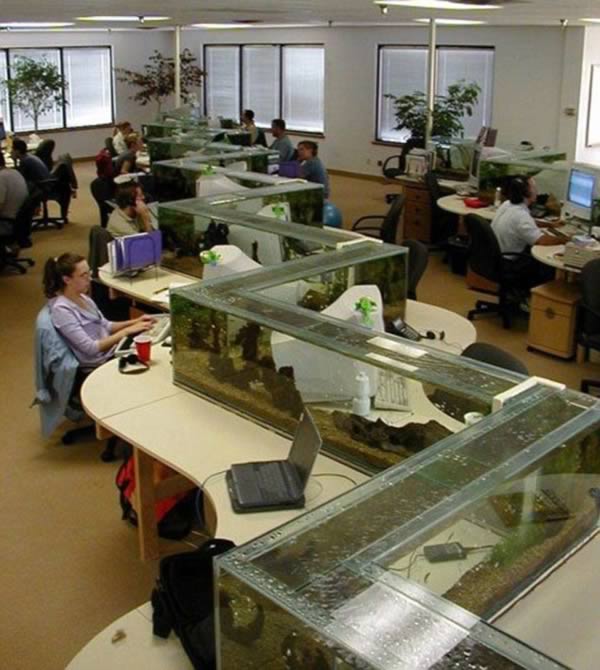 This was the call center of Freshwater Software, a now defunct company based in Boulder, Colorado. In 2000, the company commissioned this unique office design. The cubicles were not divided by fabric walls, but glass aquariums. The custom desks were built by a local carpenter, and the fish tanks were created by Jesse Damman, a professional aquarium maker. Occasionally a fish jumped out of the tank, but workers reported that it was an enjoyable experience. The sounds produced by the tanks provided background noise that was helpful in a call center.
4

Inflatable Divider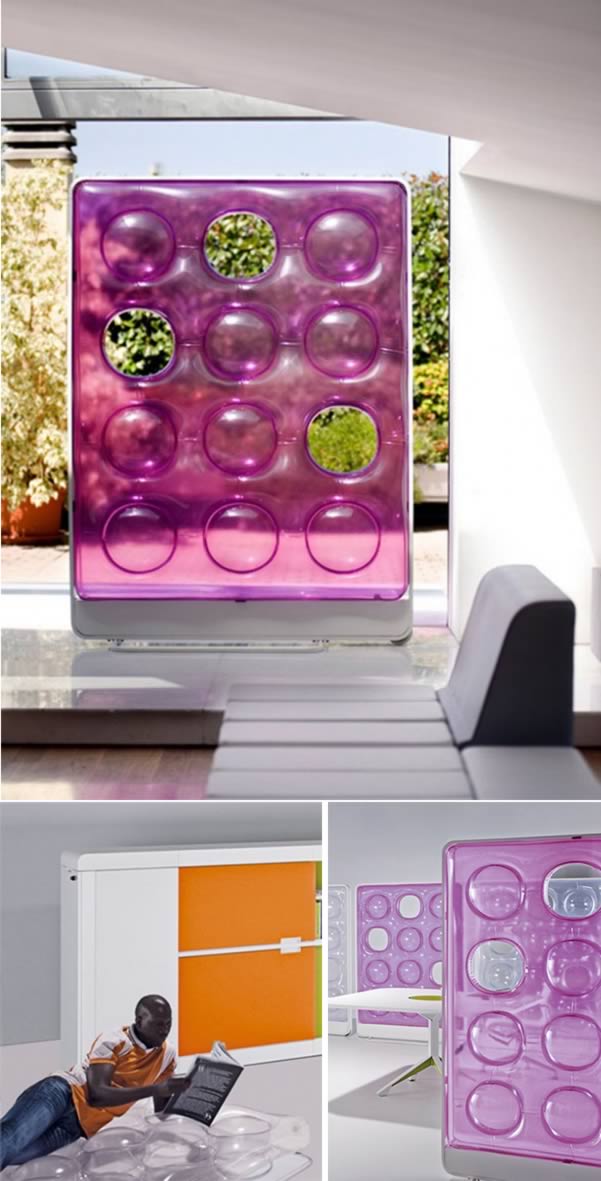 Functional and fun, this sliding office partition called Bablo (by Sacea) is not just a freestanding screen on castors, it's also inflatable! Its sliding design concept means it's exceptionally easy to move around in order to delineate areas while providing an interesting backdrop anywhere in an office space.
The most interesting and surprising part of the concept is that the inflatable part slides out and can be used for relaxing or lounging.
The partition is quite airy and keeps things open and flowing, even if its main purpose is to define space. This is achieved by use of a glossy transparent material and incorporating porthole-shaped openings. The openings also allow for the integration of shelves.
5

City Dividers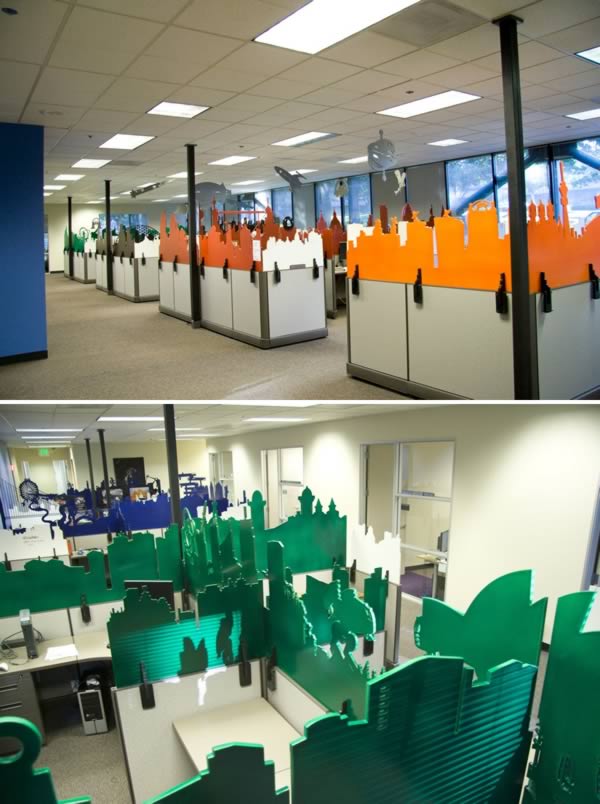 While a gray sea of cubicles might be acceptable for some companies, Cryptic Studios, a gaming design company, knew their creative team needed something more inspiring than your standard "cube farm."
The theme for the cube walls is "Cities of the Future." Each area is its own city, and its own color. Color coding the cube areas enables staff to easily find each other using their office dividers.
6

Recycled Bottles Divider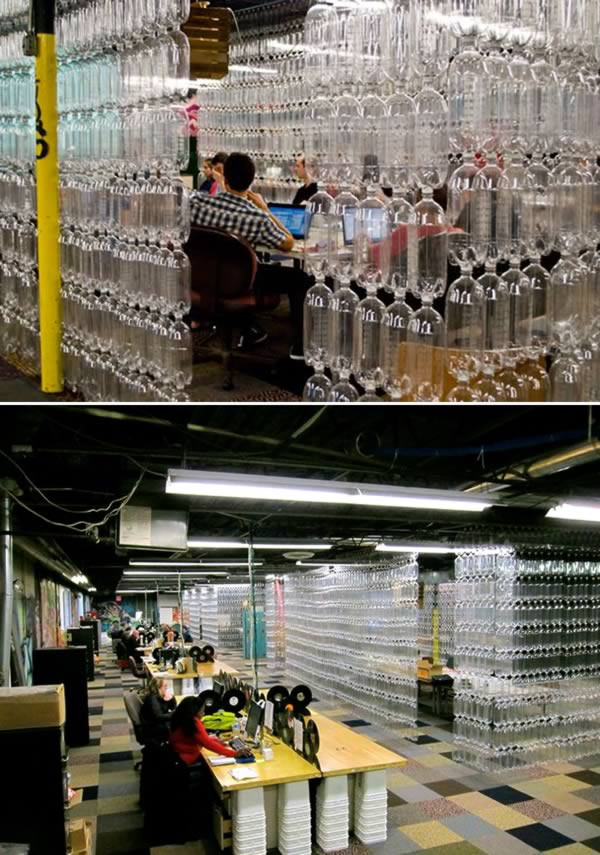 Despite their growing global presence and epic partnerships, TerraCycle is unsurprisingly still down to earth – and we mean down. Employees recently put their quirky upcycled designs to use by renovating their entire Trenton, New Jersey offices with waste material. Mountains of vinyl records, juice boxes, water bottles, and even bowling lanes became desks, dividers, lamps, and conference room tables.
7

Airplane Fuselage Divider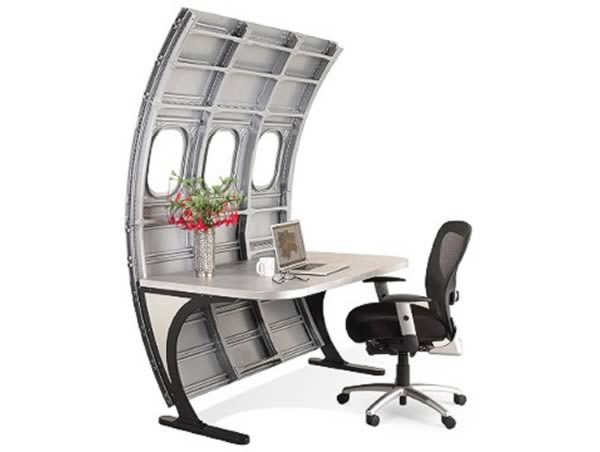 A section of airplane fuselage is pretty much useless on its own. Add a desk and it becomes a stylish aluminum alloy partition that also happens to be extremely tough and durable.
8

Office Supplies Space Divider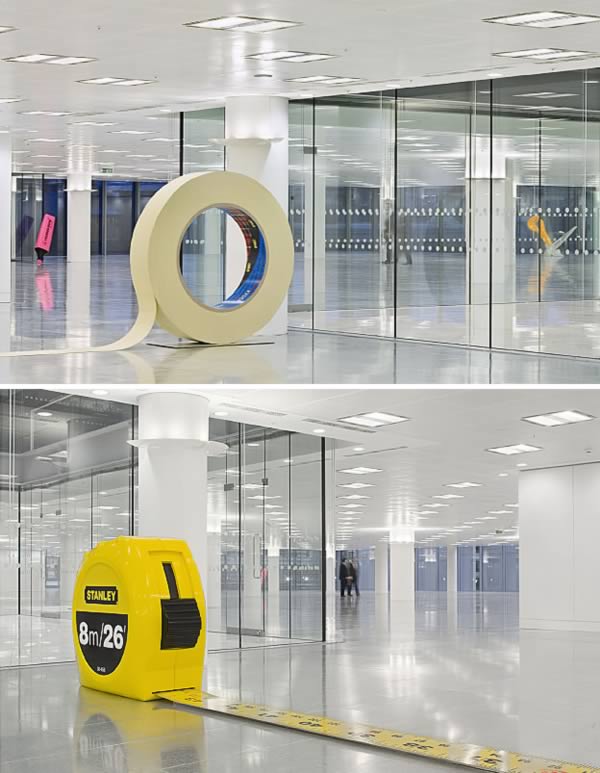 Radford Wallis created these creative room dividers that look like oversized office supplies. The project was commissioned by a Land Securities property developer who wanted to creatively divide his large office space in London into four sections.
9

Tree Dividers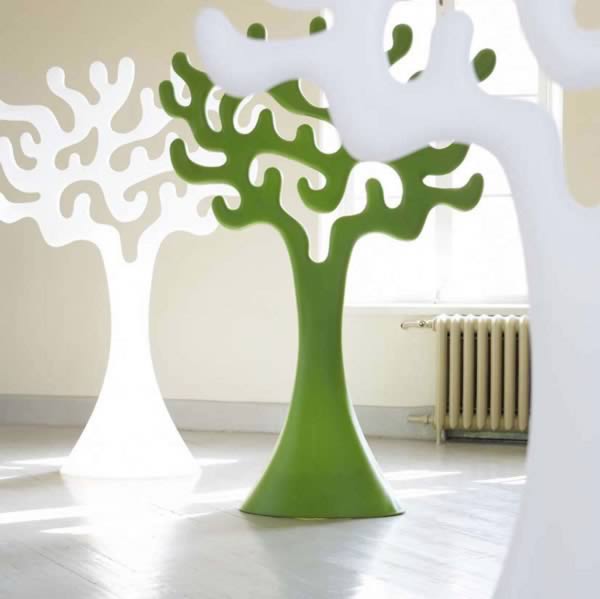 "The Tree" is an office space divider designed by Eero Aarnio. A piece of art as well as a practical space divider, it represents a design that is characteristic of Eero Aarnio, in which art meets functionality.
10

Ecofriendly Space Divider Concept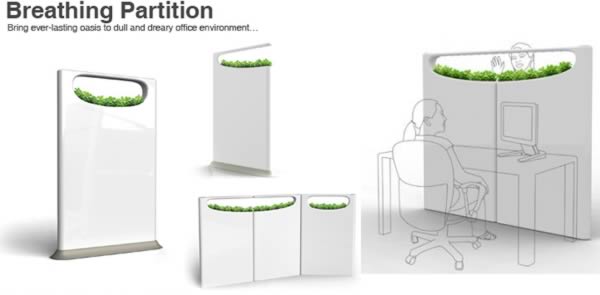 With an eco-friendly concept in mind, designers Jinsun Park & Seonkeun Park designed the Breathing Partition Stand. It features an exclusive area to place plants while acting as a divider between work spaces and comes with an automatic watering system.