1

Peach Bottoms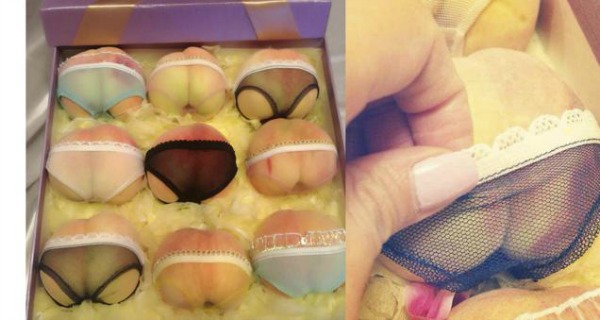 Peaches have always had a slightly seductive shape, but it wasn't until one clever Chinese vendor started selling them in sexy panties that the world realized just how erotic the fruit really is. Of course, the real value of any fruit is how ripe and juicy it is and the Wall Street Journal claims these are the juiciest and tastiest peaches they've ever eaten, so perhaps they are worthy of a little extra adornment.
2

Burt Reynolds Éclair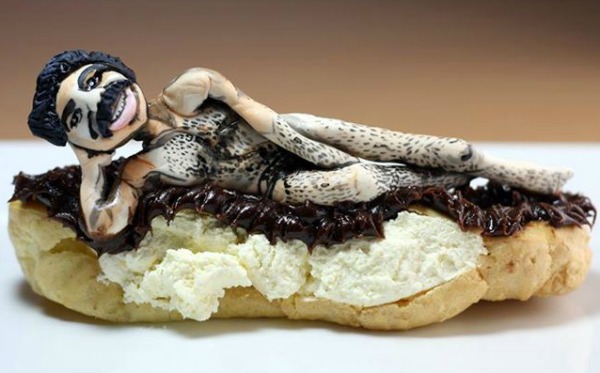 There was a time when Burt Reynolds was the biggest sex symbol in the world. He even posed naked on a bearskin rug in one of the most popular issues of Cosmopolitan magazine. While those days of adoration for the hairy-chested, mustached male are long gone, Mr. Reynolds still has his fans. In fact, in November 2013, UK edible artist Lou Lou P's Delight released these sexy éclairs in celebration of Movember, a yearly event that raises awareness and attention for men's health issues – especially prostate cancer.
Something tells me the women gobbling up these sweet treats were thinking more about mustache rides than prostate cancer.
3

Breast Pudding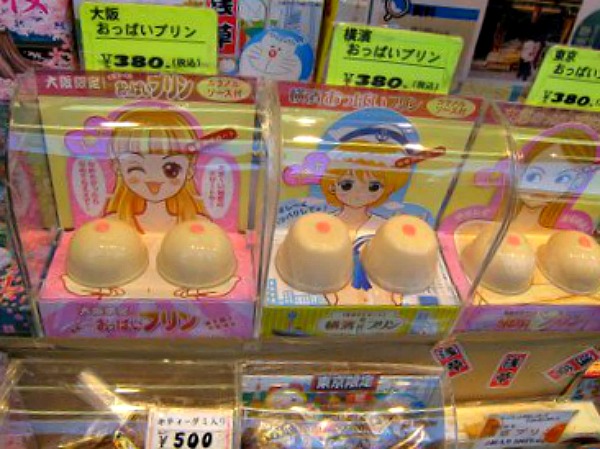 Is your pudding particularly perky? Does it come in two nice, round cups? This great Japanese pudding does and each town is a slightly different flavor, so apparently Osaka girls and Tokyo girls taste different. Who knew?
4

Twerking Pudding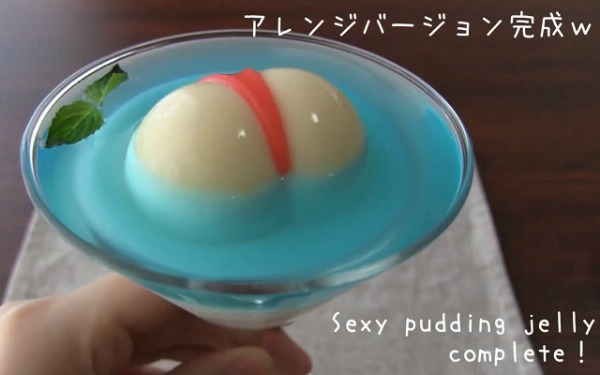 Are you more of a butt fan than a breast fan? Then you'll love this butt pudding from Japan. Pour it into the mold, then set your new giggly butt into a glass, add a tasty thong and lastly, pour in the blue jelly. Aside from the fun shape, the pudding provides the additional benefit of gelatinous giggling, giving it a great twerking effect.

5

The Erotic-Themed Restaurant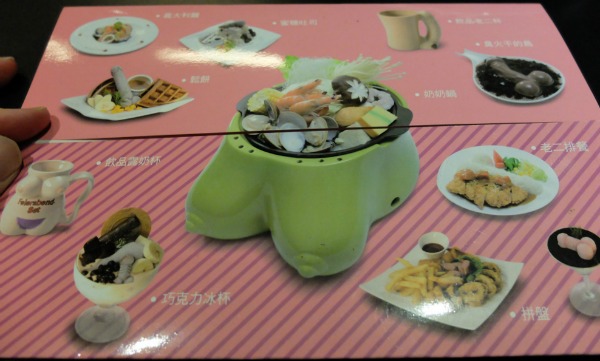 There are plenty of fruits and vegetables that look like body parts, but only one restaurant that actually serves up dishes all inspired by genitalia – Funny Sex.
Stews are served in breast-shaped bowls, rice is put in molds and formed into penises, and some pasta dishes resemble sperm swimming into an egg.
It's not just the food that's naughty here. There are many penises and breasts decorating the whole restaurant and even a blow up doll in bondage against the wall.
6

Mammo-Grahams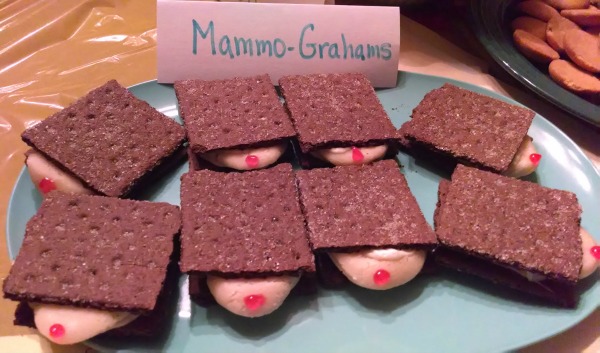 Maybe not sexy, but still certainly sexual, these mammo-graham crackers remind women of the importance of mammograms in the most delicious way possible. Best of all, they are incredibly simple to make – they just require graham crackers, marzipan, frosting and pink frosting gel for the nipple.
7

Naughty Cake Pans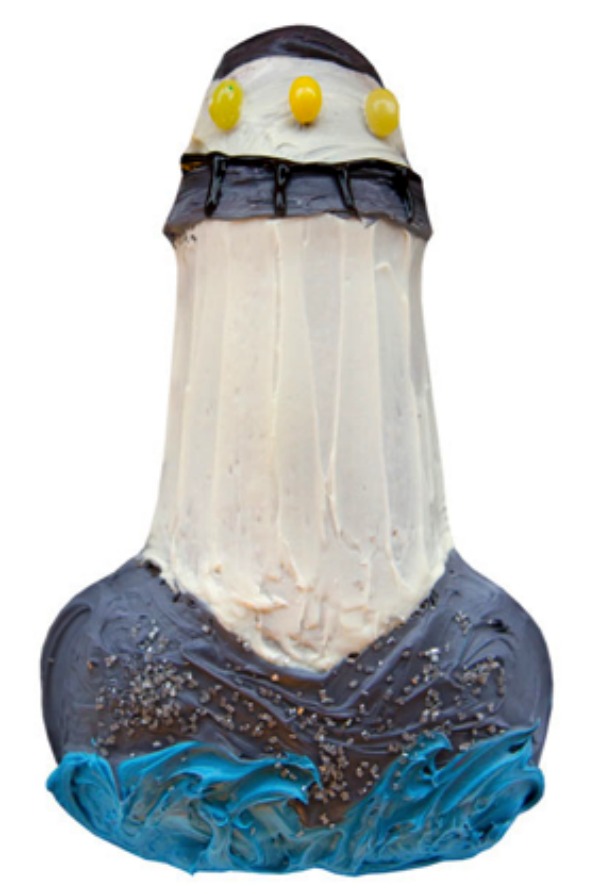 At first glance, these cakes look innocent enough, but they still have a strangely naughty vibe about them. That's because they are actually baked with a penis cake mold.
One woman bought her cake pan for a bachelorette party, but she didn't want to end up only using it once, so she challenged herself to see how many non-sexual creations she could make with the decidedly perverse baking tool. PenisPans.com is your source for oddly phallic, yet non-sexual cake designs.
8

Erotic Waffles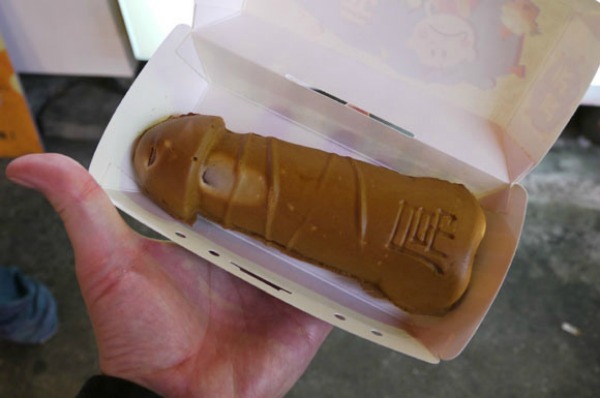 Corn dogs are great, but there's something magical about using pancakes and sausage instead of cornbread and hot dogs to create them. Perhaps even more magical is the concept of baking them in a penis-shaped waffle iron like they do in Taipei. The resulting snack looks equal parts erotic and delicious.
9

Sex Ed Cake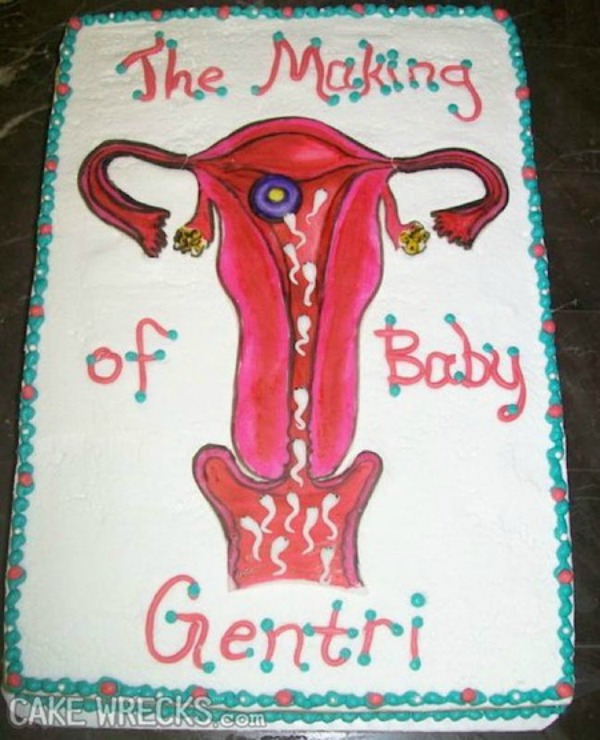 If you're having a baby then you probably know how babies are made. Still, that didn't stop one baby shower attendee from creating a cake that depicts sperm swimming through a uterus right into the egg.
10

The Birthing Cake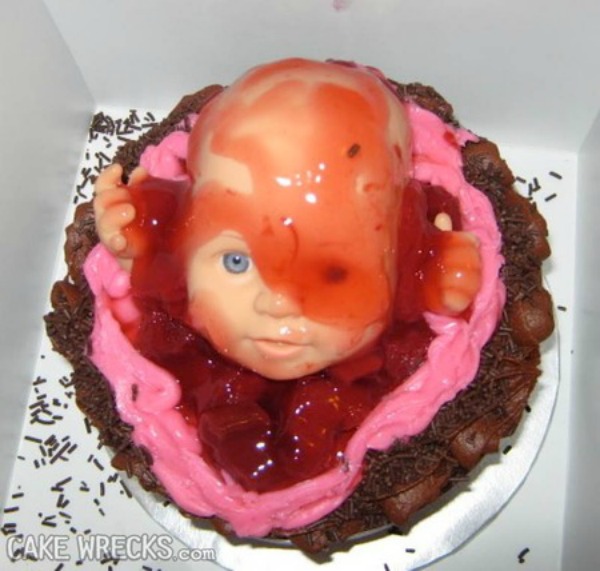 Of course, seeing how babies are made is not nearly as graphic as seeing one being born. For those who fear childbirth, this gory cake is more likely to remind them of a scene from the Alien franchise than the miracle of life.
11

Breast Milk Ice Cream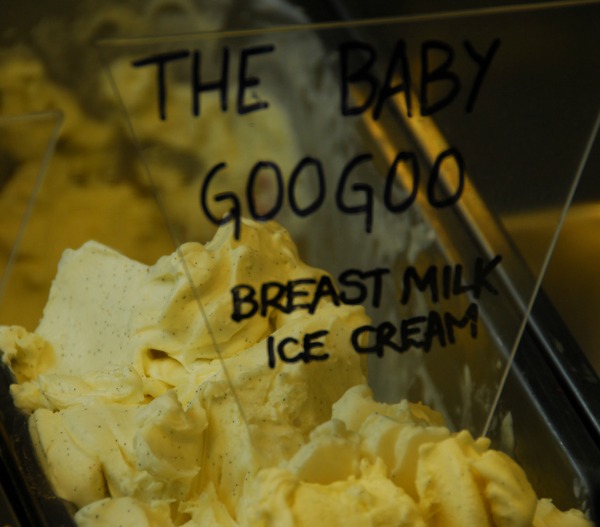 Of course, breast milk on its own isn't that shocking, but when you take the milk of different nursing mothers and churn it into ice cream, that's a different story. That's exactly what British ice cream shop Icecreamists did when they created their Baby Gaga flavor (later changed to Baby GooGoo).