1

Zoo: A documentary about men who "love" horses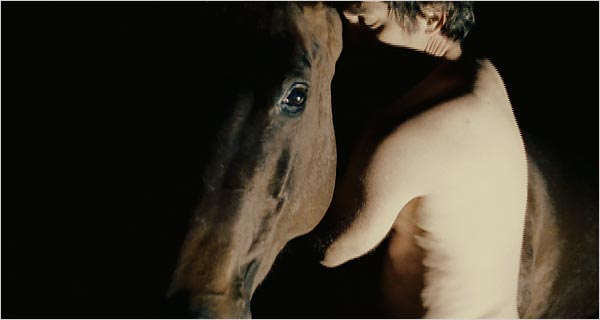 Zoo (2007) tells the true story of a group of men who are zoophiles – people with a sexual attraction to animals. In the case of this particular group, located in Enumclaw, WA, their attraction was to farm animals, and they gained media attention after the demise of 45-year-old Kenneth Pinyan, known to the public only as "Mr. Hands" (his internet handle). Pinyan died, according to the coroner's report, from "acute peritonitis ... perforation of the sigmoid colon by a horse."
Zoo portrays Pinyan and company fairly sympathetically, and while there are no graphic scenes of sexual acts between men and animals, it's still a tough and bizarre watch.
It also should be noted at the time of Pinyan's death there were no laws against bestiality in Washington state.
2

Child Of Rage: A six-year-old victim of Reactive Attachment Disorder tells her story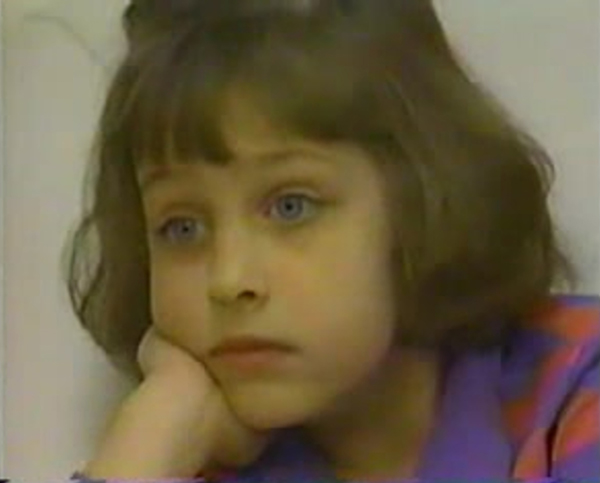 Child of Rage: A Story of Abuse is a 1990 documentary produced by HBO that tells the story of Beth Thomas, a six-year-old girl who is a victim of Reactive Attachment Disorder (RAD) – an inability to give or receive affection caused by early childhood neglect and abuse.
Beth was severely sexually abused by her sadistic father, and her mother died when she was just a year old.
In Child of Rage, Beth is interviewed by a therapist. As she explains her abuse in detail, her voice stays eerily calm and flat. Her tone remains the same when she describes abusing her brother, her adopted family's animals and killing the entire family in general. She shows no remorse for her thoughts or actions.
Does Beth overcome the disorder with the help of her therapist and caring adoptive parents? Check out this bone-chilling documentary in its entirety below, but beware – it's not for the faint of heart.
3

Crazy Love: The disturbing true story of an obsessive relationship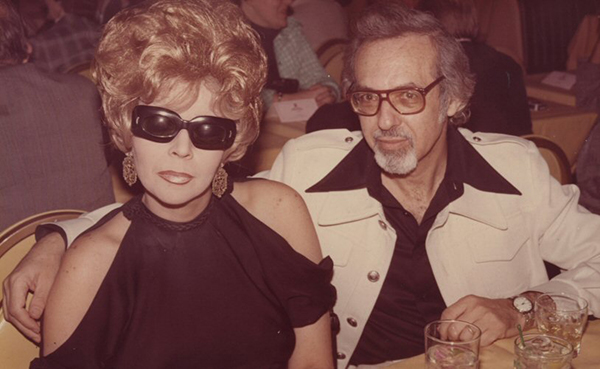 Crazy Love (2007) tells the story of Linda Riss, a woman who married the man who blinded her with lye in 1959.
Burt Pugach, 32 at the time and already married, was obsessed with 20-year-old Linda from the time he first set eyes on her. Linda was more on the fence about Burt, and after a few months – tired of waiting for him to leave his wife – broke off their relationship.
Linda met another man and quickly fell in love. When Burt found out she was engaged, in a twisted "if-I-can't-have-you-no-one-else will" moment of jealousy, he hired three thugs to throw lye in her face.
Burt spent 14 years in prison following the attack and continued to woo Linda from behind bars. Strangely enough, Linda, now disfigured, blinded and alone, responded to Burt favorably. They married.
Crazy Love documents their decades-long relationship. Was it really love or was theirs a battered victim-manipulative madman story? You be the judge:

4

Grizzly Man: An animal activist is killed by the bears he loves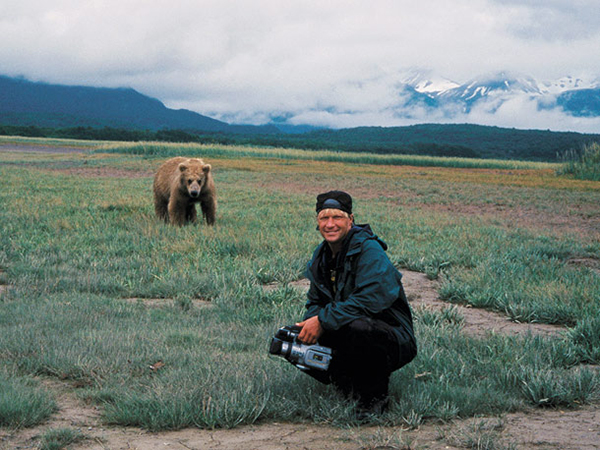 For 13 years before his death in 2003, Timothy Treadwell lived among bears in the Alaskan wilderness, and for the last five years of his life, filmed his interaction with them. Acclaimed director Warner Herzog pieced his story together for the 2005 release, Grizzly Man.
Treadwell was not formally trained to work with the bears, but saw himself as a "kind warrior" whose job it was to protect them from poachers and developers, despite the fact that they already lived on a nature preserve. However, Native Americans in the area saw Treadwell as a man who violated a line between himself and the bears one too many times – a boundary locals observed and respected for several thousand years.
It was this lack of reverence for the bears that cost Treadwell and girlfriend Amie Huguenard their lives. On October 6, 2003, the couple was found dead after having been attacked.
5

Brother's Keeper: The strange but true life and murder trial of illiterate dairy farmer Delbert Ward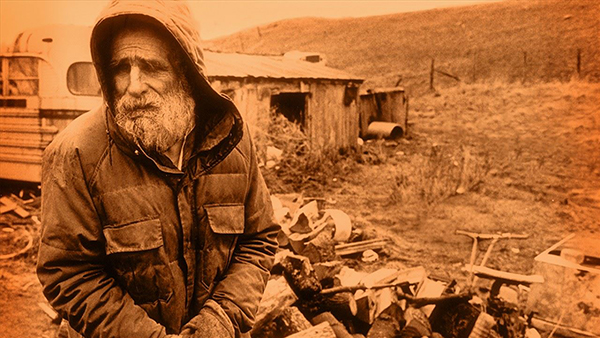 Brother's Keeper (1992) tells the story of the Ward brothers, and more specifically Delbert Ward, an illiterate 59-year-old dairy farmer accused of murdering his brother Bill in the bed they shared for 50 years.
The Ward brothers were four bachelors who ranged in age from 59-71. They lived in extreme poverty and squalor without indoor plumbing or heat (likely why the brothers shared a bed) on a 100-acre parcel of land that was in their family for two generations.
The film focuses on their simple way of life vs. the media circus surrounding them – did Bill die of cancer or was it a sex game gone wrong?
When the case went to trial, prosecutors told the court that Delbert had admitted to the mercy-killing suffocation of his brother. He was acquitted after it was found that the New York State Police coerced a confession and had him sign a written statement which he could not fully understand due to illiteracy.
6

Capturing The Friedmans: Pedophilia rips apart a family and their community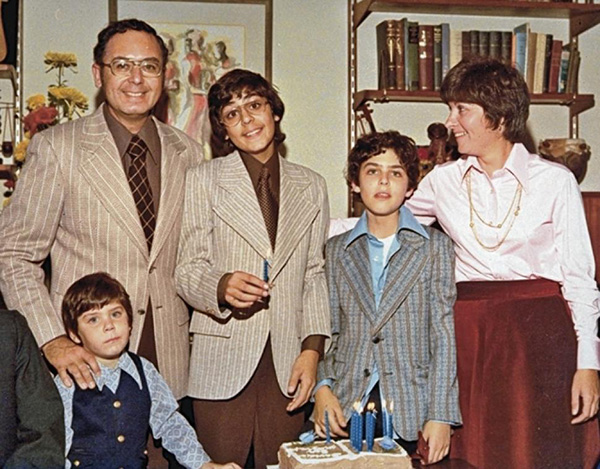 Capturing The Friedmans (2003) tells the story of a seemingly normal middle class family from Great Neck, NY whose world was turned upside down when teacher and patriarch Arnold Friedman was caught sending and receiving child pornography in the mail in 1987.
While building a case against Friedman, investigators interviewed several children who took computer classes at the family home. Soon, Arnold and his youngest son, Jesse (then 19), were accused of multiple accounts of child molestation and sodomy.
Were the allegations true? Were the kids coached? Were their stories inconsistent? Capturing The Friedmans doesn't take a stand, but Arnold Friedman confessed before committed suicide in prison in 1995. Although he initially plead guilty, Jesse maintains his innocence to this day.
7

Shut Up Little Man! An Audio Misadventure: The pre-internet fame of drunken, bickering roommates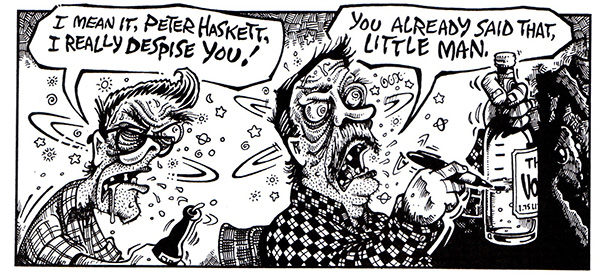 Shut Up Little Man! An Audio Misadventure (2011) documents the alcohol-fueled arguments of two older men living in a small flat in San Francisco, who spent their available free time yelling, screaming, and hitting each other.
Peter Haskett (a flamboyant gay man), and Raymond Huffman (a raging homophobe) hated each other and often terrorized their young neighbors, Eddie and Mitch, who lived next door. Fearing for their lives, the boys recorded their arguments and after sharing the tapes with friends, a pre-internet viral sensation was born.
8

Grey Gardens: Eccentric socialites who fell through the cracks of high society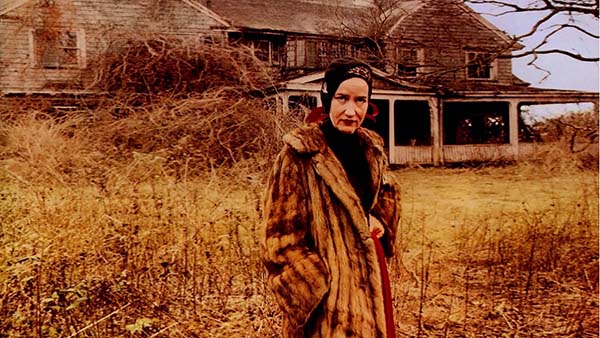 Grey Gardens (1975) is the story of an eccentric mother and daughter – Edith Bouvier Beale, often referred to as "Big Edie," and her daughter, "Little Edie," living in squalor and poverty in a decaying mansion in East Hampton, Long Island.
The Beales lived in seclusion together for many years after Big Edie's husband abandoned her. Little Edie – a socialite on the verge of a dancing career – was called home to care for her depressed and lonely mother.
They gained national attention when it was discovered that they were the aunt and cousin of former First Lady Jacqueline Kennedy Onassis, who came to their rescue after paying $32,000 to clean the house (they had several cats who used much of it as their litter box). Jackie also had a new furnace and plumbing system installed and carted away 1,000 bags of garbage.
To watch this classic in its entirety:
9

Marwencol: One man's therapy is another's art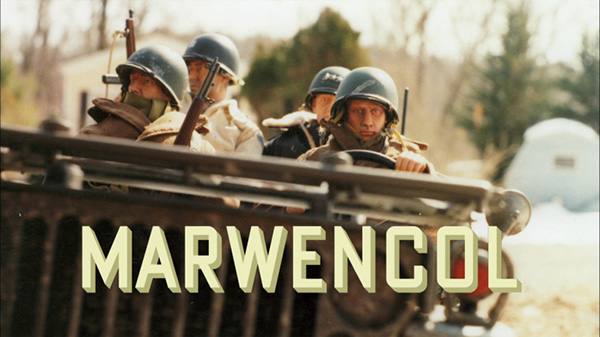 In 2000, Mark Hogancamp was nearly beaten to death by five men outside a bar in New York State. The beating left him severely brain damaged and robbed him of much of his memory.
Marwencol (2010) is a vivid exploration of Mark's therapy, which comes in the form of a 1/6-scale World War II-era Belgian town in his yard that is populated by dolls representing many of the people in his life including his attackers.
The story takes an unexpected turn when the New York art world comes calling and wants to display his photos of Marwencol. Mark is forced to chose between keeping his fantasy life private or displaying his talents in the real world – something he's avoided since the attack.