One man's junk is another man's treasure.
For over a century, Goodwill Industries has provided revenue for employment and training to millions of individuals. Much of the funding for this has been through selling donations given to their network of second-hand stores, also known as thrift stores. It's definitely good to give.
Sometimes what people give to charity can be extremely helpful, but other times downright bizarre. Let's take a look at some of the more unusual stories involving donations and/or the act of donating, shall we?
1

The human skull donated to Goodwill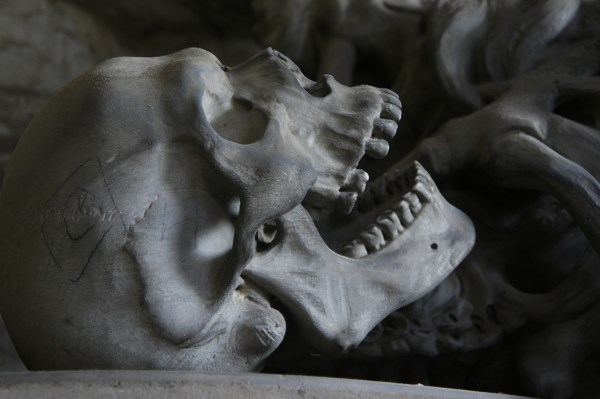 Nothing could have prepared employees for what they found on July 16, 2014 at a Goodwill store in Austin, Texas. While sifting through donations, a staff member found a human skull.
Traci Berry of Goodwill Industries made the understatement of the year when she told KFOR-TV news, "As soon as we found it, we were, like, that's unusual."
Although police have no idea as to skull's origins, Derek Israel of the Austin Police Department said, "It could have been something that was kept by someone who was a student of anthropology, medicine, dentistry or any of those things."
The Travis County Medical Examiner believes that the skull is that of an adult who died two years ago, but neither the sex nor cause of death are known. It is currently in the county medical examiner's office.
Perhaps the donor took Hamlet
a little too seriously?
2

The men who gave away billions of dollars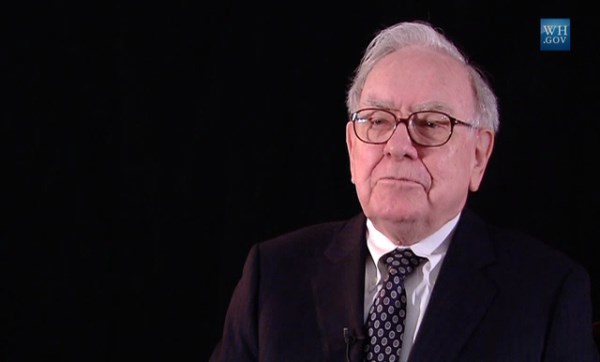 It's always good to give to the less fortunate and if you have a little extra to give, fantastic. Billionaires Warren Buffett and Bill Gates are two of the richest people in the world, and the most generous.
Warren Buffett, a.k.a. "The Sage of Omaha," is one of the most successful and respected investors in history. The majority of Buffett's huge fortune was amassed through Berkshire Hathaway, a company for which he is the largest shareholder and CEO. Ranked as Forbes wealthiest man in 2008, his net worth was estimated at roughly $44 billion in 2012 – and this is AFTER he made American history by making the largest ever charitable donation by an individual – $37 billion to Bill Gate's charity, the Bill and Melinda Gates Foundation.
The donation announcement came within days of Mr. Gates making an announcement of his own in which he would step away from his day-to-day role as head of Microsoft to focus on his foundation. The Bill and Melinda Gates Foundation's goal is to fight disease and promote education around the world.
Although, Buffett's donation is the largest of its kind, it is being paid in installments. In 2010, Gates made the world's largest single charitable donation with $10 billion to be used for vaccines for children. As of 2012, Bill Gates has given $28 billion dollars to charity.
3

The one man sperm bank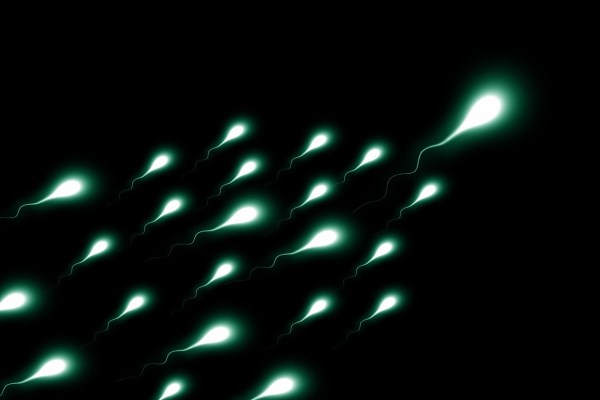 You might say Ed Houben prefers to take care of matters the old fashioned way. Houben is a sperm donor, but he prefers to donate his sperm by having sex. As of 2012, the Dutch donor has fathered 87 children with five more (at that time) on the way.
At first, Houben donated sperm the traditional way – through a sperm bank –but he soon reached the bank's limit for donations. He then offered his services for "natural insemination" on the internet. Since then, the man "who barely had sex" before his "service" has clients from all over the world including Australia, Israel, England, Germany and, of course, in his own country of Holland.
The super donor is convinced his way is the way to go stating, "From my own experience natural insemination is faster."
He says that the women he chooses aren't exactly the kind of women he would choose when dating: "This isn't Heidi Klum coming around and saying: 'Let's do it.'"
Houben does not get paid for his sperm since it's illegal to sell in Holland.
4

The man who donated his penis to a museum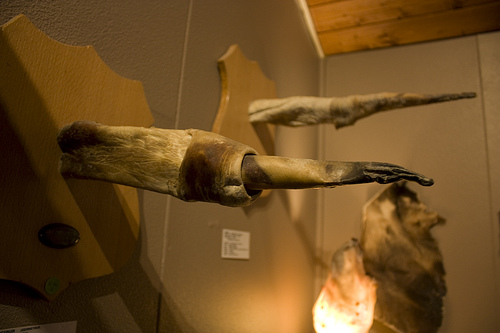 Folks, there's a museum of penises in Iceland. Really. Known as the Phallological Museum in the tiny Icelandic fishing town of Husavik, the institution has an extensive collection of phalluses from whales, bears, seals and other mammals. The museum was missing the big daddy of penises, however. Yep, they needed a human penis.
In 2011, museum head Sigurdur Hjartarson's prayers were answered. Recently deceased 95-year-old Pall Arason's organ was donated, beating out potential donors from England, America and Germany. Hjartarson happily told reporters, "I have just been waiting for this guy for 15 years."
Mr. Arason's penis is a welcome addition to the approximately 276 penises the museum houses, suspended in formaldehyde or dried and mounted on its walls.
5

The hotel that seeks human toe donations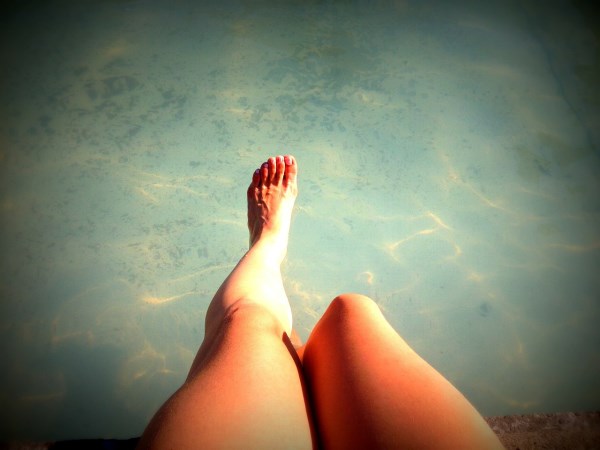 Somebody always ruins the party. There may not be many tourist attractions known the world over in Dawson City, Yukon, but at the Downtown Hotel bar there is a signature drink that is now in jeopardy.
Yes, ladies and gentlemen, I am talking about the Sourtoe Cocktail, which contains an actual alcohol-preserved human toe! The cocktail dates back to 1973 and more than 60,000 people have tried it for the mere price of $10CDN.
The story goes that Capt. Dick Stevenson found a human toe lost to frostbite that had been preserved in a bottle of moonshine since the 1920s. The original toe was swallowed in 1980 and the hotel has gone through a dozen toes since.
In 2013, a man known only as "Josh from New Orleans" had the famous shot containing the toe. However, instead of following the rules of the toe having to touch the lips of the drinker, he consumed it, left the $500 fine of doing so at the bar and disappeared.
Now the hotel is looking for toe donors (or is that tonors?) They placed an ad on their menu that states: "Got frostbite? The Downtown Hotel in Dawson City, Yukon is currently seeking toes for its World Famous Sourtoe Cocktail. Donor will be forever immortalized in the Sourtoe Hall of Fame."
Almost immediately, the hotel received "a few offers," primarily from people who suffered an accident or will soon be undergoing a medical procedure entailing toe removal.
6

The guy who raised thousands in donations to make potato salad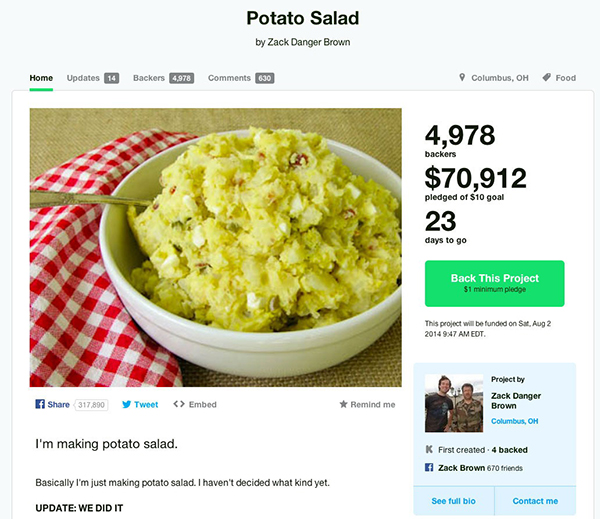 I bet the people who started Kickstarter could never imagine that a man would raise thousands to make potato salad!
In August 2014, 6,911 people donated their hard earned cash to help Zach Danger Brown to make his first-ever batch of potato salad. Surpassing his original goal of $10, Brown's Kickstarter campaign became an internet sensation and the guy with the middle name of "Danger" became a celebrity of sorts, appearing on Good Morning America.
So, where is all of the money donated going to go? According to Time magazine, on Sept. 27, 2014, Brown will host PotatoStock, a festival in Columbus, Ohio featuring local artists and a whole lot of potato salad. Proceeds from concessions sold at the festival will be donated to help end homelessness in Central Ohio.
In an online interview, Brown said that his is still working securing a headliner for the event. The name of the site with his interview? Mashable!
7

The Canadian museum that donated poop to the Smithsonian
Yes, you can learn a lot from poop. Not only can paleontologists learn from bones and teeth of dinosaurs, but they can also make discoveries from fossilized feces.
In 2013, when the Royal Saskatchewan Museum of Canada offered to donate a replica of feces from a Tyrannosaurus Rex, the Smithsonian National Museum of Natural History in Washington D.C. could hardly refuse. (The original specimen will remain at the museum.)
Also known as coprolite, researchers can "reconstruct the life and times of ancient backboned animals," according to Dr. Hans-Dieter Sues, curator of vertebrate paleontology at the National Museum of Natural History.
Experts can even tell if the particular dinosaur was carnivorous or a vegetarian according to its poop.
The ancient poo will be part of the Natural History Museum's "Putting Dinosaurs In Their Place" exhibit, scheduled to open in September 2014.
8

The pop singer who donated a $91,500 cell phone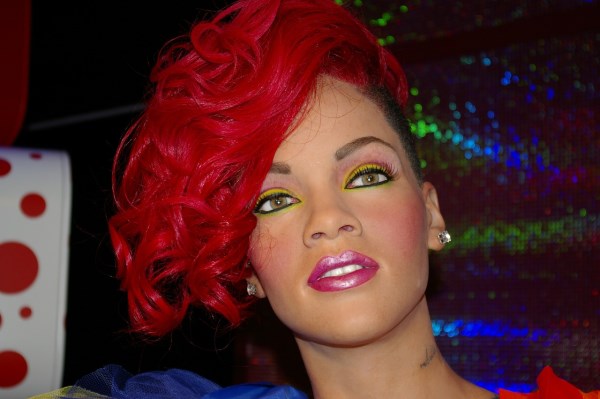 In May 2014, pop singer Rihanna attended the Clippers NBA playoff game against the Oklahoma City Thunder. This isn't anything out of the ordinary for Rihanna, the pop princess has been spotted at numerous games in the recent past. At the game, she ran into Los Angeles Police Commission President Steve Soboroff and took a selfie with him. No doubt, she's taken a gazillion selfies with others, but while handing the phone back to Mr. Soboroff, she dropped it and cracked the screen.
Not wanting to be a "Good Girl Gone Bad," she donated $25,000 to a charity fund for officers and their families. Soboroff saw Rihanna again a few nights later at Game 4 of the series. There, RiRi signed the phone: "Sorry! I ? LAPD. Rihanna."
Soboroff put the phone up for auction on Ebay to benefit the Los Angeles Police Foundation. Bidding reached a staggering $66,500. That, plus Rihanna's donation brings the charitable earnings to a whopping $91,500. Not bad for a cracked phone!
9

The king of shock rock who owns a thrift shop
Alice Cooper has sold millions of records. This legend is a pioneer in mixing theatrics and rock 'n' roll, defining shock rock like nobody else can. He has toured all over the world for over 40 years and is in the Rock and Roll Hall Of Fame.
Alice Cooper also owns a thrift store.
Located in the same city as his restaurant Alice Cooperstown, the legendary musician has recently opened a thrift store. Alice Cooper's Attic is a must-see when in Scottsdale, Arizona.
The thrift shop was created to help Solid Rock, a teen outreach program that was started by Cooper and longtime friend Chuck Savale in 1995. Solid Rock offers free music and dance classes to the areas teens in an effort to provide positive outlets so kids can spend time off the streets.
In addition to the usual donated items, "Coop's Corner" is a section of the store featuring items donated by the man himself including signed items, tour merchandise and collectables. Welcome to his nightmare indeed!
10

The bikini-brawler who had a meltdown and destroyed a restaurant and a donation jar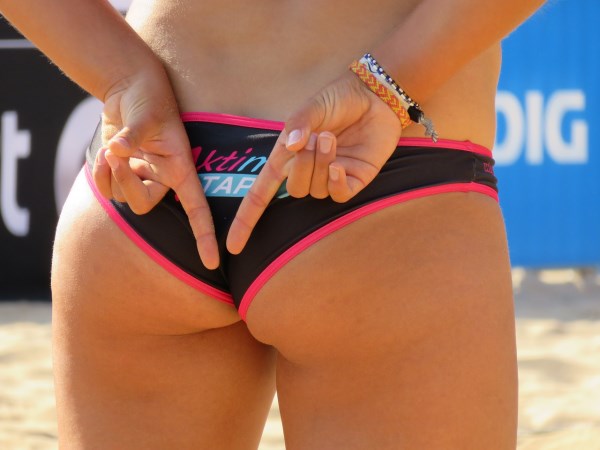 In March 2011, bikini clad Kimesa Smith was placing an order at an oceanfront Burger King in Panama City, Florida. Instead of having a burger melt, Smith had a meltdown!
As the "bikini-brawler" later told the press, the confrontation began after she ordered a Whopper Jr. and fries. After waiting an unusually long time for her food she loudly exclaimed, "Damn, these folks are slow!"
Finally, the self-described "first time spring breaker" and mother of four got her food and flung it towards the employees. She then jumped atop the counter during the melee, and threw a large plastic jug at the employees of the fast food restaurant (the jug apparently was used to collect charitable donations). The Alabama resident also allegedly pulled the hair of a fast food worker and threw other items at employees before being arrested on a misdemeanor battery charge.
Thanks to modern technology, you can see the meltdown on YouTube.
Smith summed her actions up by saying, "We tore Burger King up. I don't play no games." Seeing the meltdown firsthand an onlooker in the YouTube clip states: "Best spring break ever."
No word on if the donation jar survived the experience.