1

The Bratty Pop Star Who Makes "Art Twerk"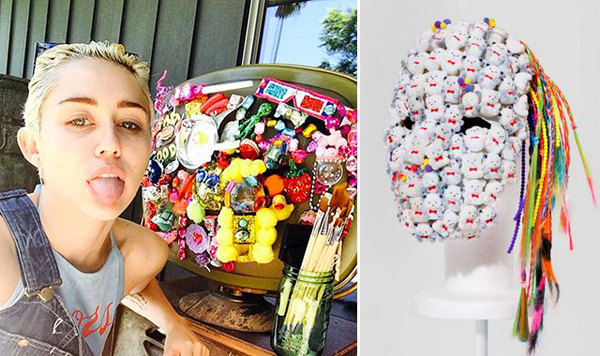 "I just sit around and smoke weed anyway, so I might as well sit around, smoke weed, and do something. And this is me doing something," said Miley about her recent art pieces. These sculptures basically involve Miley getting high and gluing stuff together. They will be shown at an upcoming art exhibit entitled Dirty Hippie in New York.
2

The Action Star Who is Big in Russia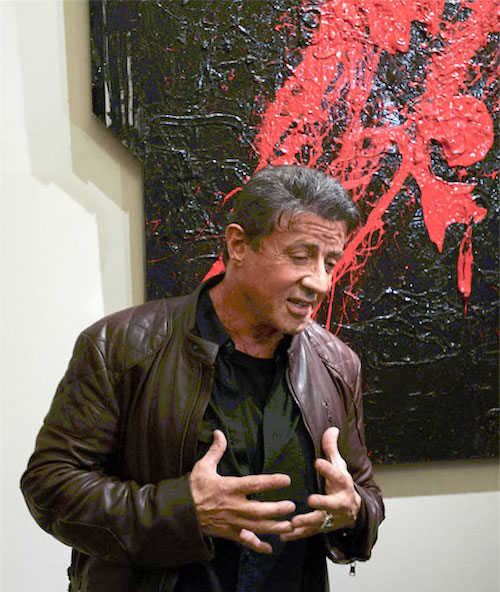 "I think I'm a much better painter than an actor," Stallone was quoted as saying.
We agree that he's a lousy actor (OK, at least from F.I.S.T. onwards), yet somehow we can't agree with the first part of that statement. A recent exhibition of 30 of his works was shown in St. Petersburg, Russia in 2013, where he sold at least 2 paintings priced between $40,000 and $50,000 each.
3

The "Multi-Talented" Actor Who Won't Stop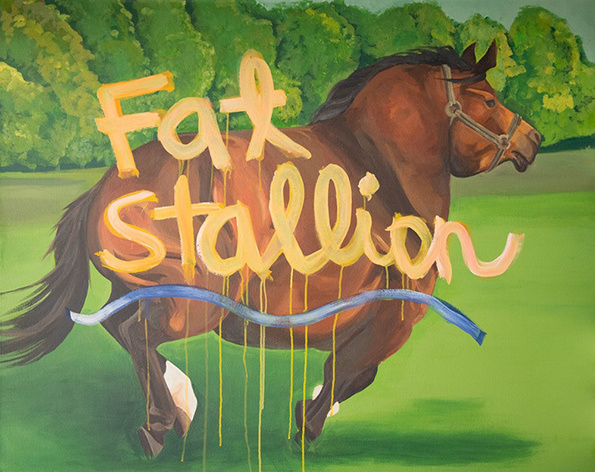 4

The Former President's Eerie Paintings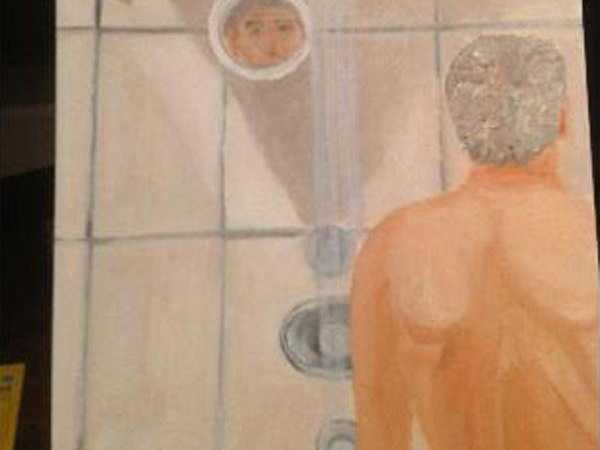 George W. Bush's artistic achievements may have remained unknown, save for an email hacker named Guccifer, who leaked these "masterpieces" to the world. Uncomfortable perspectives of himself naked in the shower or tub and cute animals, what's not to like? Several were recently exhibited at The Bush Presidential Center, Dallas TX.
5

The Goofy Comedian's WTF Statue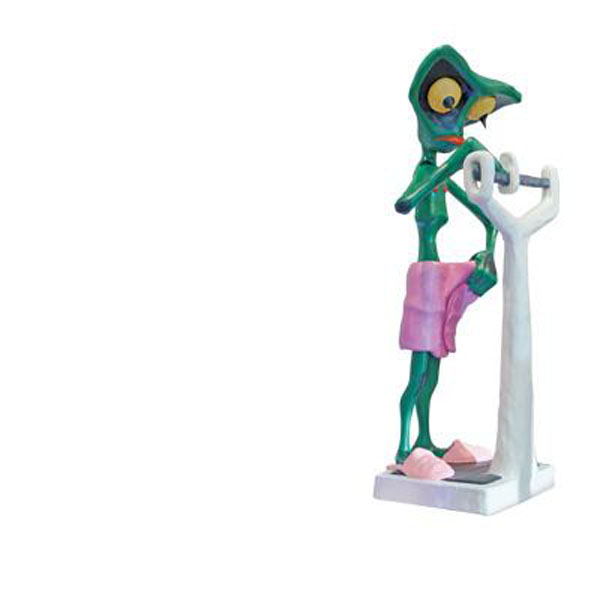 OK – we're on the fence here. Either Jim Carrey's Fiberglass Anorexic Alien sculpture is the most beautiful thing we've ever seen or it's an assault to our eyeballs. It was displayed in 2012 at a show (appropriately) called "Nothing To See Here" in Palm Springs which also included paintings torn apart and pasted back together and his Twitter feed projected on a wall.
6

The Pouty, Apologetic Transformer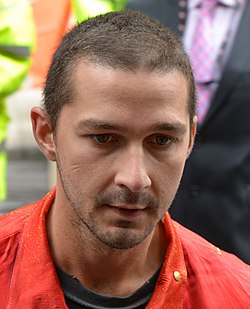 Former teen heartthrob Shia LeBouf was accused of plagiarizing ideas for his short film project from comic book artist Daniel Clowes. At first, he said he got "lost in the creative process" and forgot to give him credit. But after further uproar, he decided to put on a one-man show, called #IAMSORRY where he sat with a paper bag over his head and cried.
7

The Loudmouth "Sensitive" Artist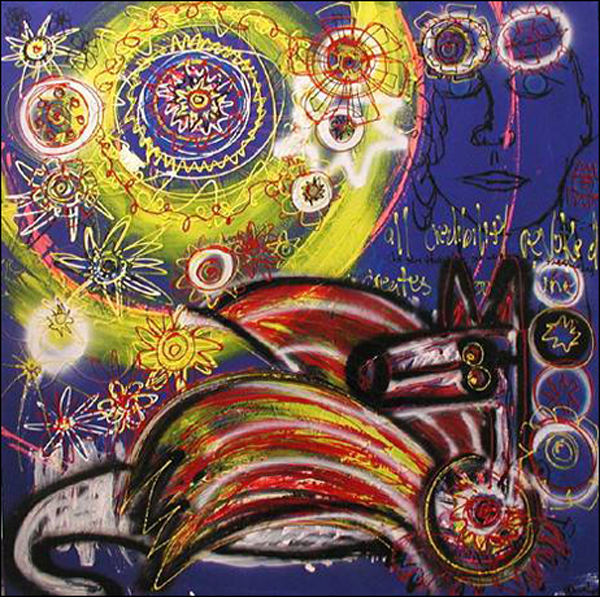 Comedienne and outspoken View host Rosie O'Donnell seems to be channeling some sort of inner rage. Her one-woman show "Solace" opened in New York City in 2007 and these pieces were her response to the events of 9/11. That's still no excuse.
8

The Beatle With a Paint Brush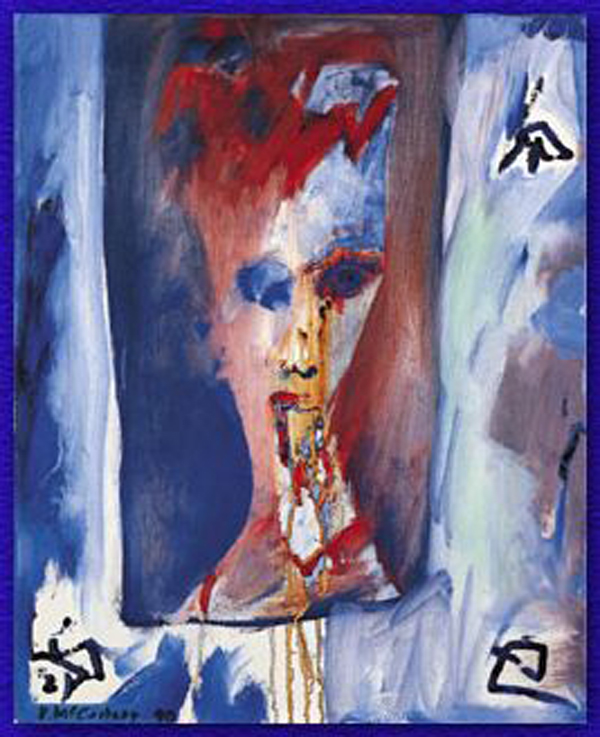 Sir Paul McCartney may be one of the world's greatest songwriters and a former Beatle, but does he really have to pick up the paintbrush? Macca had an exhibit in his hometown of Liverpool in 2002 where he was hoping for "feedback" on his work. You want feedback? Listen to the opening riff of "I Feel Fine."
9

The Medicine Woman's Bland Art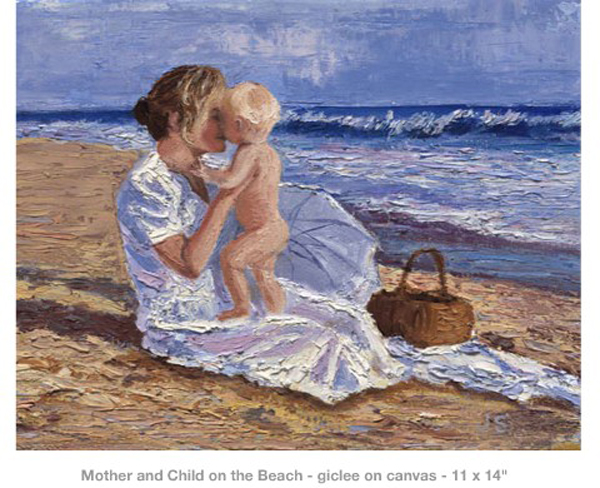 Jane Seymour is perhaps best known as Dr. Quinn Medicine woman, but frankly her artwork makes us ill. Ms. Seymour also works in sculpture and even offers a painting kit called Paint With Jane Kits so others can follow in her footsteps.
10

James Bond Studied Art - Who Knew?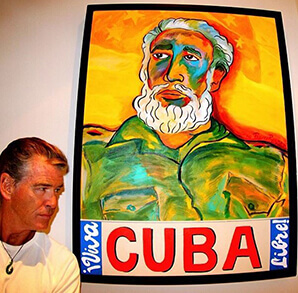 James Bond star Pierce Brosnan initially started out wanting to be a commercial artist; he studied at St. Martin's School of Art in London as a boy. But, thankfully for both art lovers and 007 fans, he switched callings to become an actor. He now paints in his spare time but recently designed a special spay-and-neuter your pet-themed license plate for the State of California.