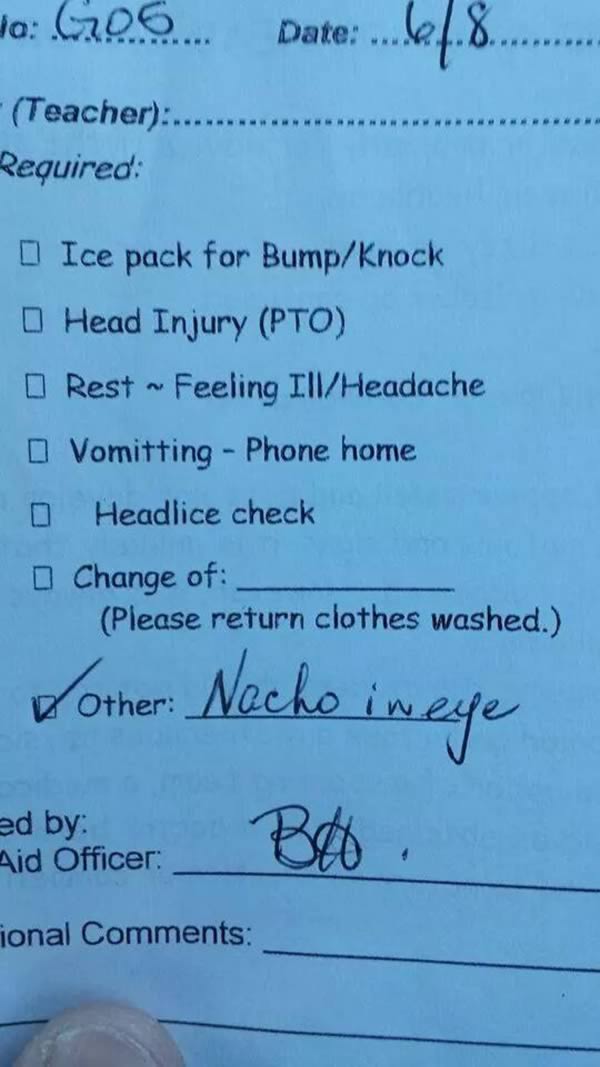 Of all the reasons to be sent home from school, this has got to be the most unexpected one. Reddit user, slothsandstuffyeh, posted this note his little brother had been given at school after an apparent incident involving a rogue nacho.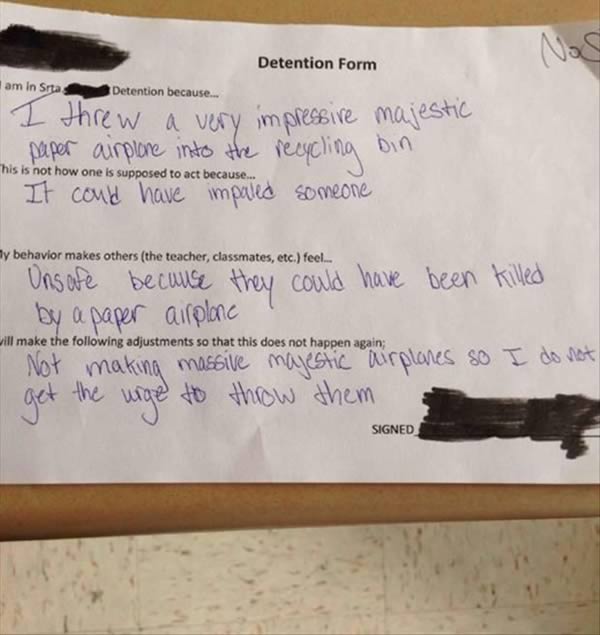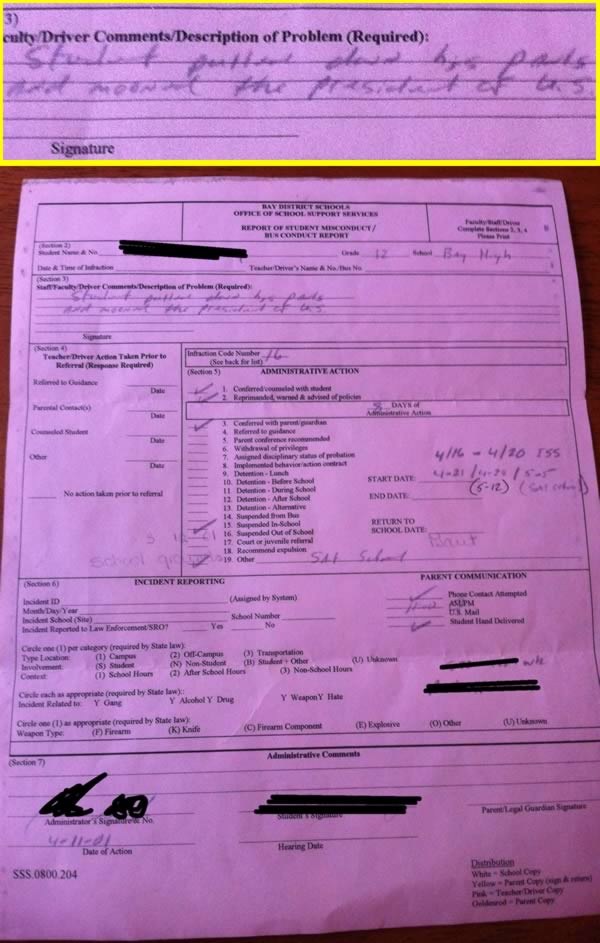 "Student pulled down his pants and mooned the president of U.S." Dated from 4-11-2001.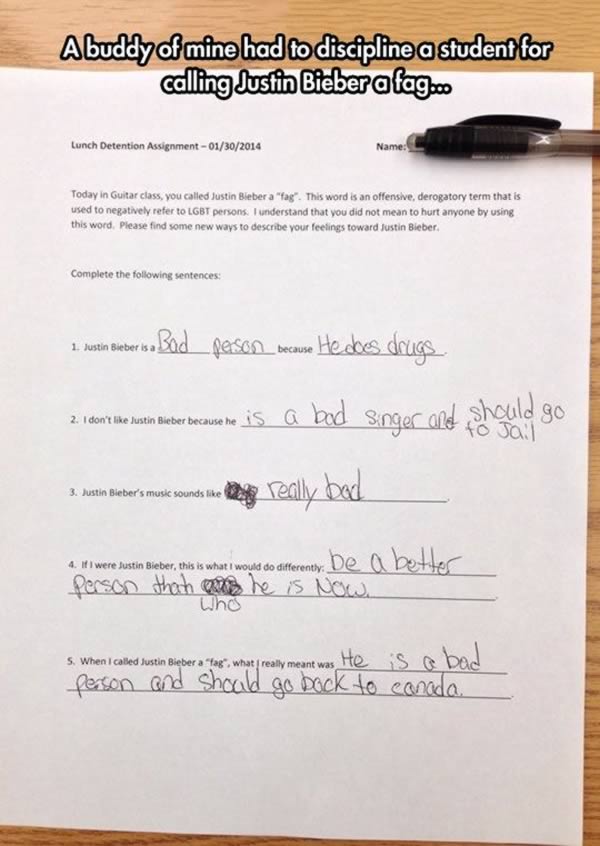 Detention form for student who called Justin Bieber a "fag."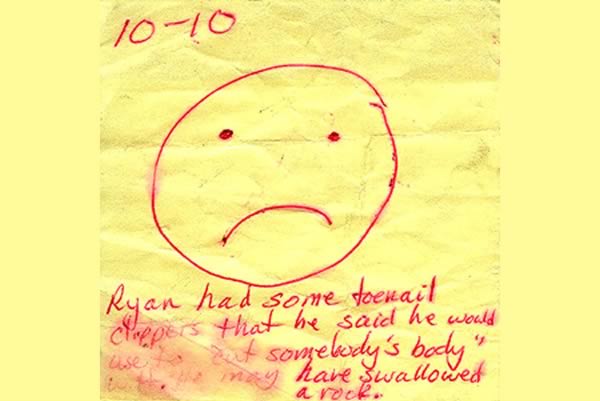 Did the teacher really expect a homicidal rock swallower to deliver a post-it to his parents?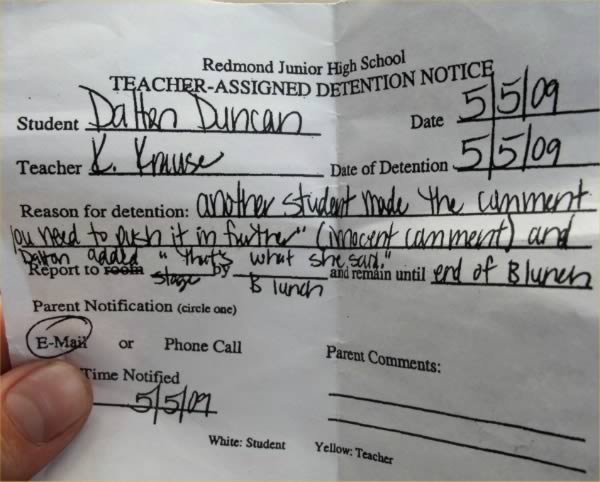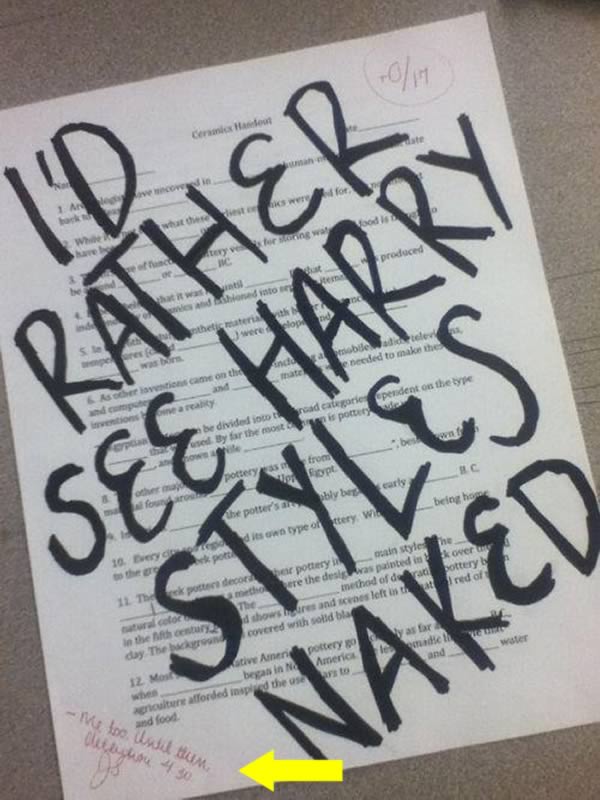 The bottom says "Me too. Until then, detention 4:30."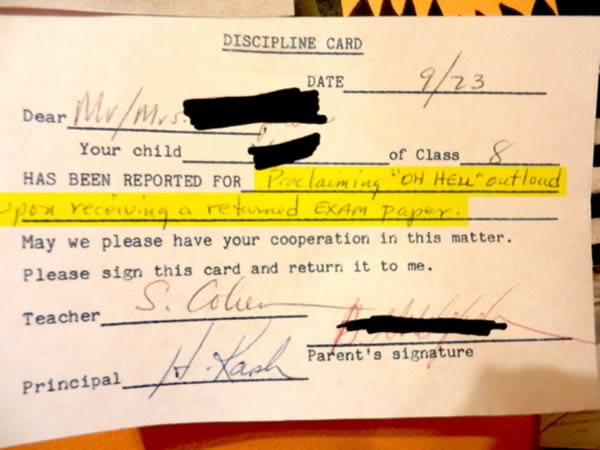 I should have received a letter like this many times in my school years.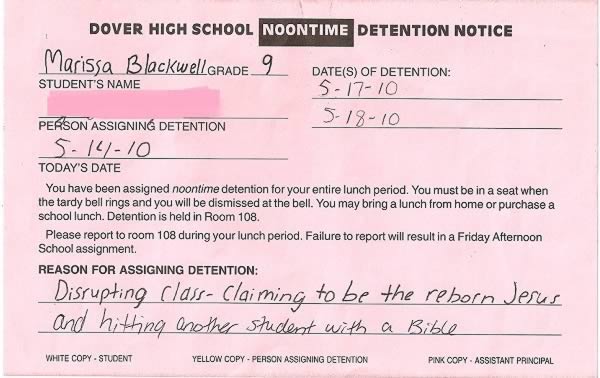 I think hitting someone with a Bible should be considered a sin, Miss Jesus.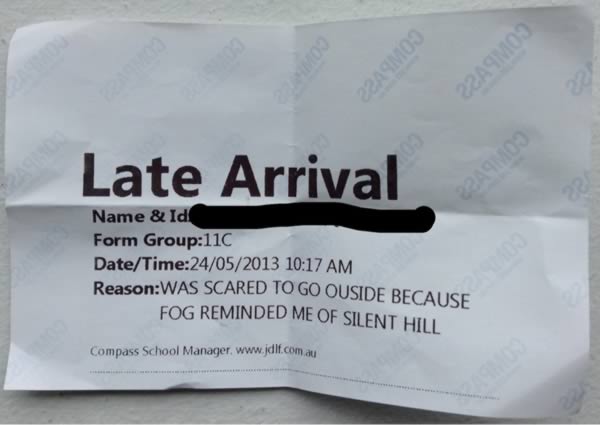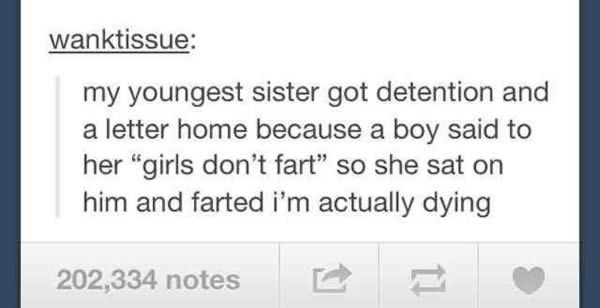 Best excuse for getting detention ever. (Not really a detention note but it was too funny no to be included)