1

Bulletproof backpacks become part of American culture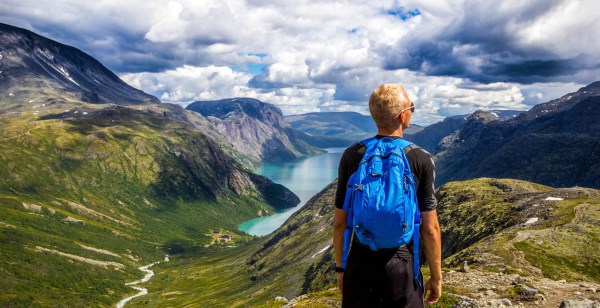 We wish bulletproof back-to-school gear was a joke or didn't exist at all. Unfortunately, it's all too real.
Armored accessories, including backpack inserts and clipboards, are showing up on back-to-school shopping lists in the U.S.
The backpacks were created in 2007 by a company called Bullet Blocker, who also produce iPad cases, notebooks, and school bag survival kits ($400 – advertised as a "great self contained kit to augment the reaction plans for school lock downs").
2

Paints for kids with gluten sensitivity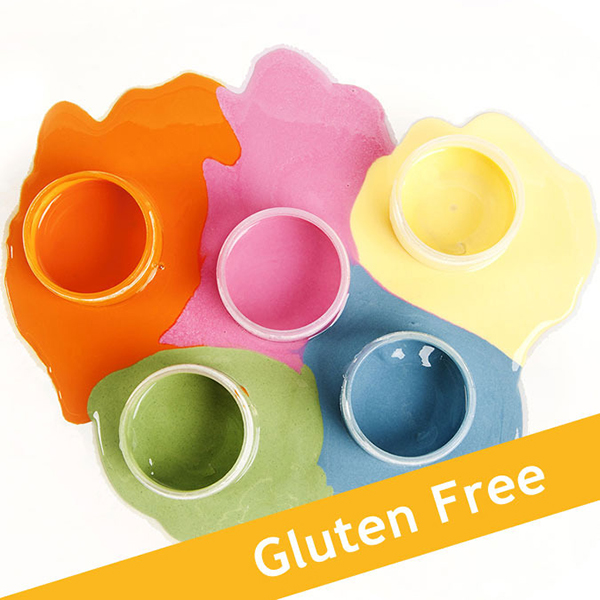 While most people aren't gluten intolerant, the gluten free fad has indeed reached its peak. For kids that eat paint, this stuff is downright healthy – ingredients include rice flour, annatto seed, carrots, spinach, earth clay, red grapeseed, purple sweet potato, gardenia, red cabbage and cornstarch.
3

The ruler that is shaped like a gun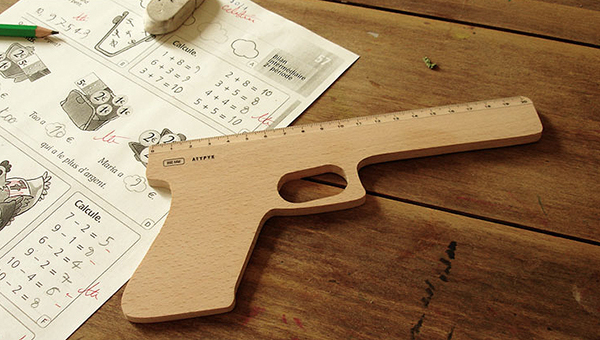 We can't imagine this gun-shaped ruler going over big in zero-tolerance schools, but if anyone has tested the waters with this accessory, please let us know.
4

A party in a pencil case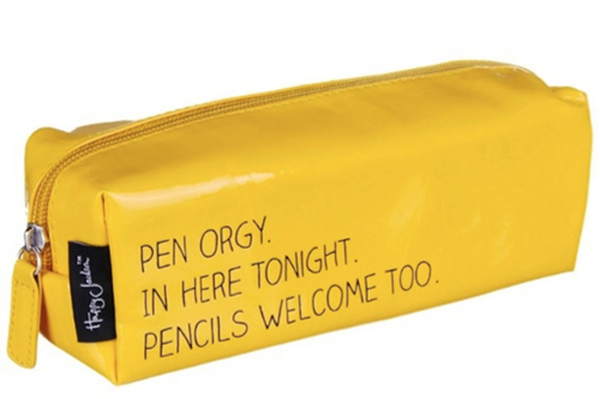 With all those pens and pencils rolling around in there together, anything can happen!
5

Naughty crayons for adult extension classes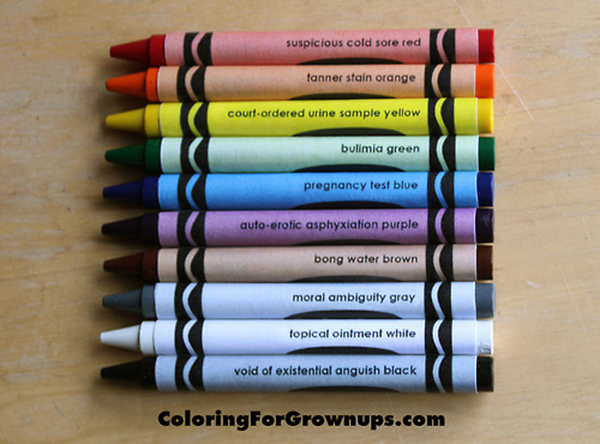 With names like "court-ordered urine sample yellow" and "suspicious cold sore red," it's best these crayons don't get mixed up with your kids' crayons.
6

Try not to hurt anyone with this amazing slingshot pen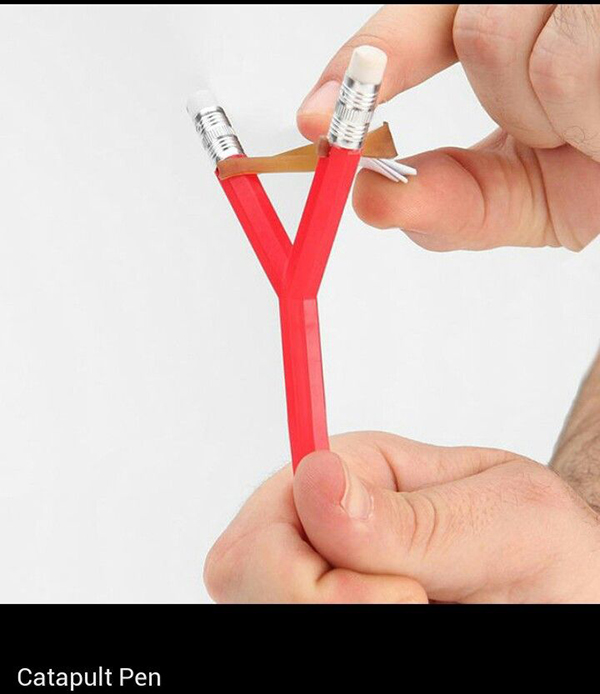 This slingshot pen can offer hours of endless enjoyment, or hours of endless detention, depending upon who you talk to.
7

Pencils that describe how we all really feel inside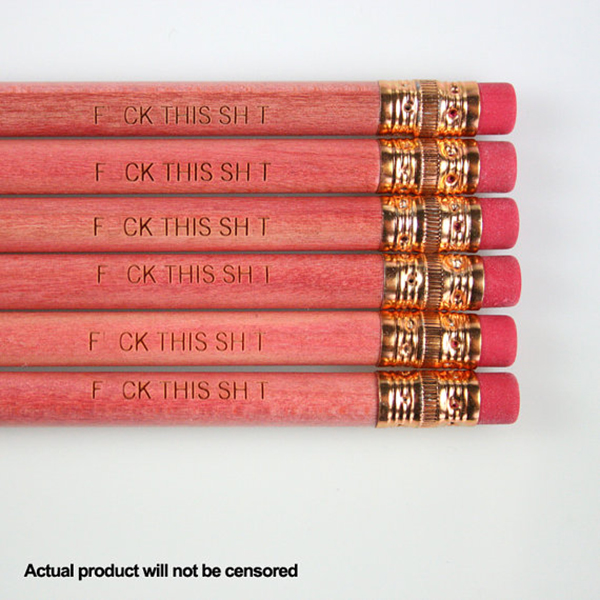 Come on, admit it – we've all felt this way at least once during our school years.
8

An awesomely gruesome pencil sharpener for the goth kid in all of us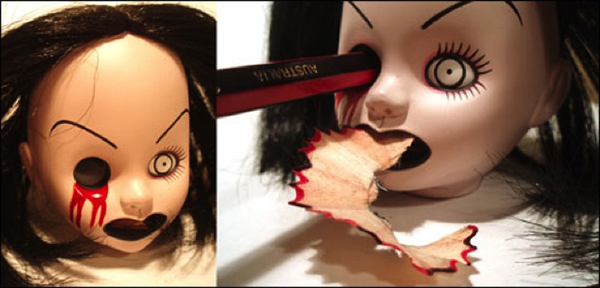 Check out this Sadie Pencil Sharpener designed by artist Matthew James Taylor. Stick a blunt pencil into the right eye of this doll's face and the sharpening action will result in pencil shavings being expelled through her mouth. Totally gross, and yet, totally awesome!
9

This pita pencil case looks real enough to make you hungry
This bready pencil case is fitted with elastic webbing to keep up to 10 items snug, including USB drives, keys and makeup – and this pita case officially made us hungry, so we'll move onto #10.
10

Pencils for when it's not anywhere near lunchtime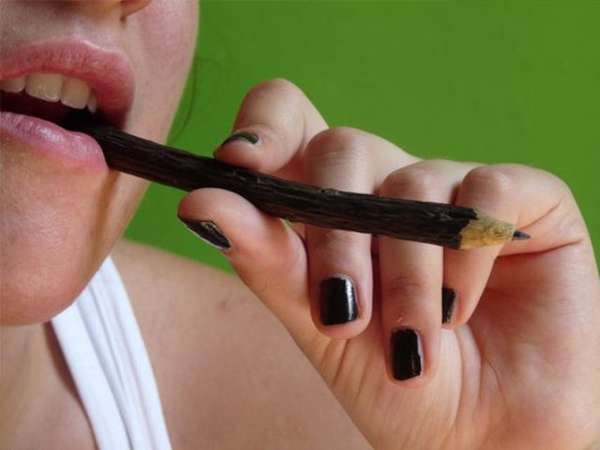 For all the big eaters and pencil chewers out there, this pencil is one-half licorice stick and one-half graphite pencil.