1

The street artist who creates amazing paintings with used bubble gum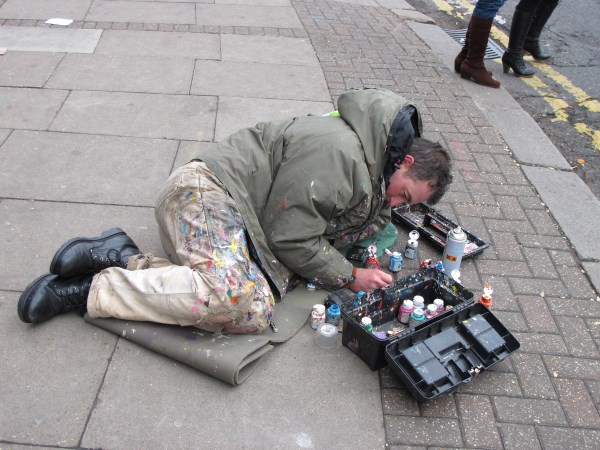 An artist is making the streets of London a little more colorful by painting miniature pictures on pieces of discarded chewing gum. Since 2014, Ben Wilson has spent days on end scouring the pavement for discarded gum that he can bring to life.
Mr. Wilson has created more than 8,000 works of art this way, and they can take anywhere from two hours to three days to complete. Each one has been photographed and catalogued for his archive.
He produces his own compositions and is commissioned for pieces by the public.
2

The artist who uses an airplane engine as a paintbrush to create art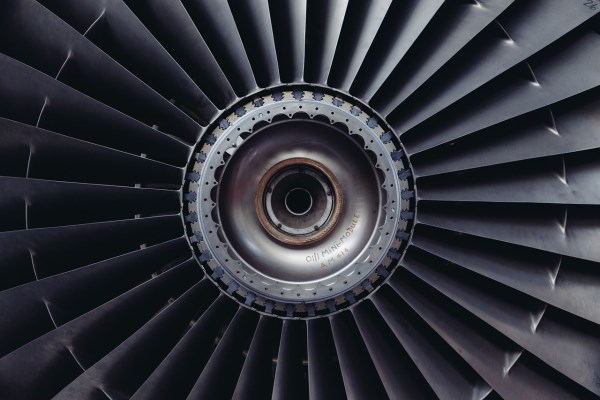 Florida-based artist Princess Tarinan von Anhalt creates abstract works of art by hurling cans and bottles of paint into the air and letting the strong winds produced by a jet engine splatter it onto a canvas. It may be the most expensive paintbrush ever used, but clients will pay upwards of $50,000 just to watch her work.
Jet Art, characterized by using a jet engine's air currents to create abstract shapes on a canvas, was invented in 1982, by Prince Jurgen von Anhalt of Austria. After he passed away, the Princess continued to use the technique after studying the work of her mentor and late husband.
Princess Tarinan von Anhalt has been using Jet Art to decorate pieces of clothing including sportswear, swimwear and jeans, which she presents at various fashion shows. Using the power of a jet engine to create these unique artworks remains the most impressive use of this intriguing yet dangerous practice.
The technique is a lot tougher than it looks – it is more than simply throwing paint into the air and letting the engine do the rest. Princess Tarinan von Anhalt endures winds several times stronger than a hurricane and temperatures that can reach 500 degrees Fahrenheit.
3

The artist who uses Rubik's cubes instead of paint to create portraits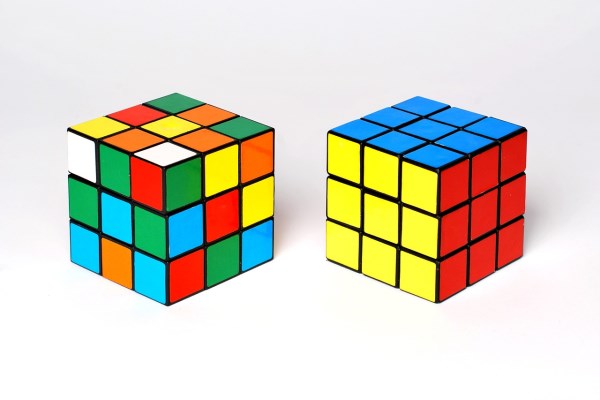 Invader is the pseudonym of a well-known French street artist, born in 1969, whose work is modeled on the crude pixilation of 1970s 8-bit video games. He took his name from the 1978 arcade game Space Invaders, and much of his work is composed of square ceramic tiles inspired by video game characters.
Invader is also one of the leading proponents of indoor mosaics created using stacks of Rubik's Cubes in a style he refers to as "Rubikcubism."
In June 2005, Invader started exhibiting his pointillist pieces –  including one of a man behind a desk and Mario Bros game characters – using Rubik's Cubes an exhibition named "Rubik Cubism" at the Sixspace Gallery in Los Angeles.
4

The artist who uses remote controlled cars to paint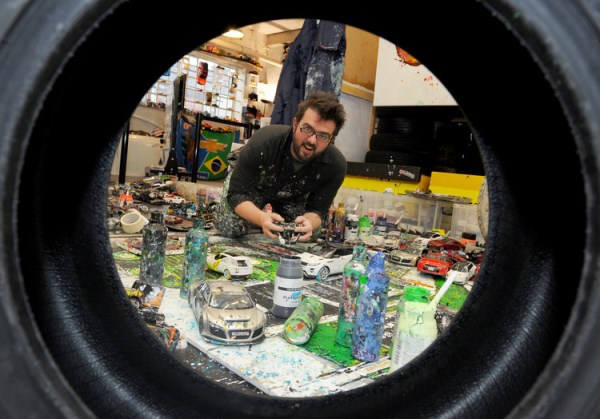 Artwork featuring cars isn't really that unheard of. There's a big business in vanity portraits of classic cars and most car paintings are done the old-fashioned way –with paint brushes.
26-year-old British artist Ian Cook tossed his brushes away, and uses radio-control cars (and old tires too) to apply the paint. He has created more than 40 portraits this way.
5

The artist who paints with ice-cream instead of paint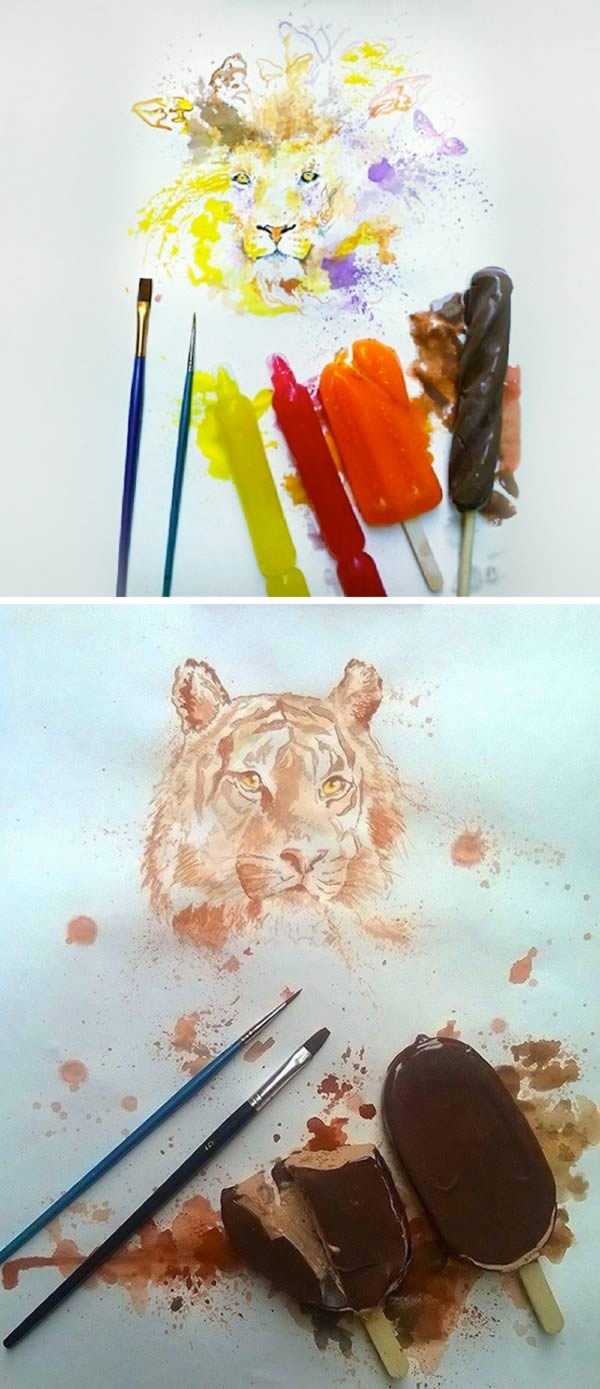 Art comes in all sorts of mediums, but none as delicious and unique as the one used by Baghdad-based artist Othman Toma.
The latest collection from Othman boasts a tasty and distinctive allure. The artist uses ice cream to create some amazing and eye-catching pieces, which include lions and tigers bursting from splatters and minimalist portraits peeking out from the page.
Toma is able to obtain an incredibly wide array of saturated colors without requiring many materials. He simply has to go to the freezer! When photographing a piece, he includes the uneaten ice cream and his brushes as a part of the composition. In doing so, he offers viewers a small glimpse into the process of transforming food into art.
6

The paintings that are made from coffee cup stains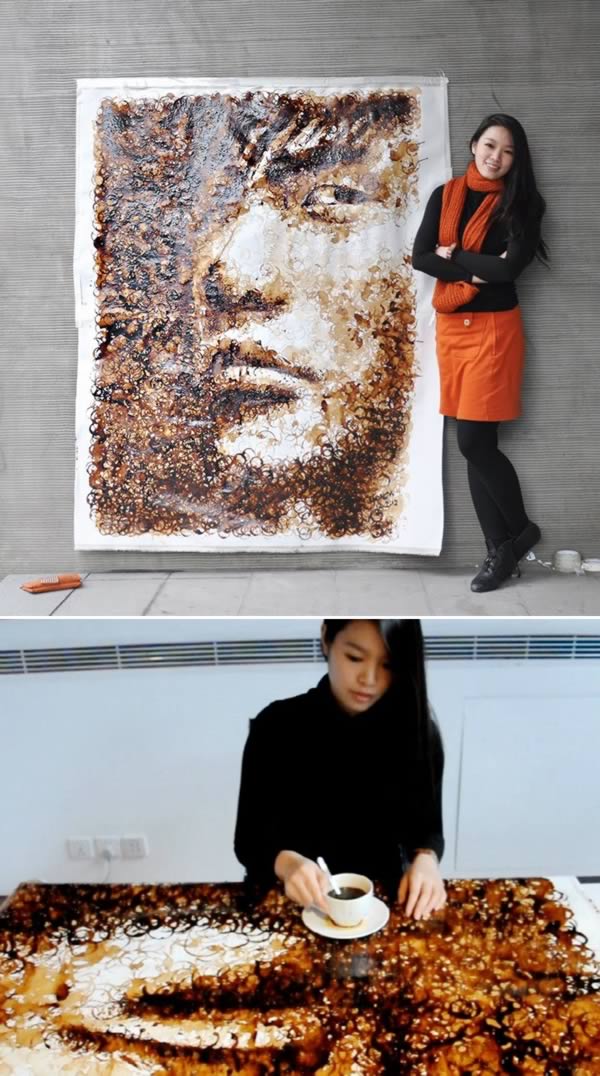 Shanghai-based artist Hong Yi, aka Red, likes to paint, but don't like using a paintbrush. She is famous for her inventive work and perhaps one of her most distinguished pieces is her painting of pop star Jay Chou made with coffee cup stains.
Inspired by Chou's music, the 26-year-old unconventional painter set out on this artistic journey on Valentine's Day to reflect the narrative of the singer's song "Secret/??????."
The first line of the song creates the imagery of lifting a coffee cup from its saucer. The lyrics then tell a story about a girl who travels to the future, where she meets and falls in love with Chou. By the end of the song, she has traveled back to her native time and sits sketching a portrait of him.
Taking the inspiration of using coffee from the first lyric, Red has created a remarkably accurate portrait of Chou that has a dated quality because of its sepia shades.
The well thought-out project with precisely saturated rings of coffee that form the singer's visage took the innovative artist nearly 12 hours to perfect.
7

The artist who paints canvases using her own menstrual blood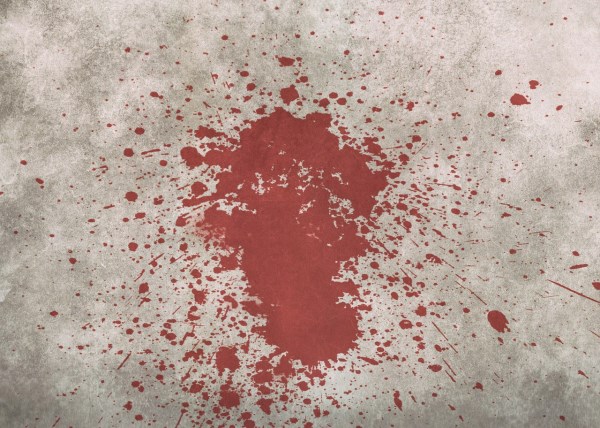 When Hawaii-based artist Lani Beloso titled her art series The Period Piece she meant it – literally.
As a long-time sufferer of menorrhagia, Beloso often remarked that it was astonishing that she did not bleed to death each month. Curious to the amount of blood that actually came out of her, she sat over a canvas during her menstrual cycle.
That was the beginning of The Period Piece, a project in which Beloso, already a painter/photographer, created 13 canvases with her own blood, representing a year's worth of cycles. She collected blood for the entire product and then utilized it within each piece. Each piece reflects the mood and location of its creation.
8

The artist who injects paint into bubble wrap to create photorealistic pixel portraits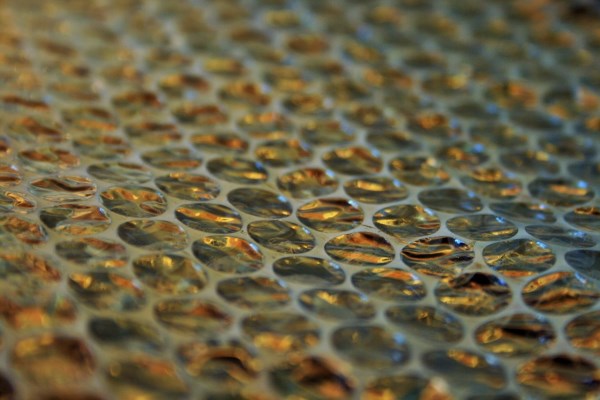 It's pop art, literally. Bradley Hart uses one of the most common everyday packing materials to create his unusual artwork. The New York artist injects paint into bubble wrap, using each blob as a pixel to create his large-scale photorealistic images.
After the injection, the drops are removed from the backside of the plastic to reveal an imprint of the work, becoming yet another piece of art through the impressions of the injected paint.
It typically takes the artist two to three days to load 1,200 to 1,500 syringes with the necessary paint required to complete a single portrait. A 57 1/2" x 47" pixel portrait of Steve Jobs is priced at a cool $15,000.
9

The artist who creates amazing paintings using elephant poop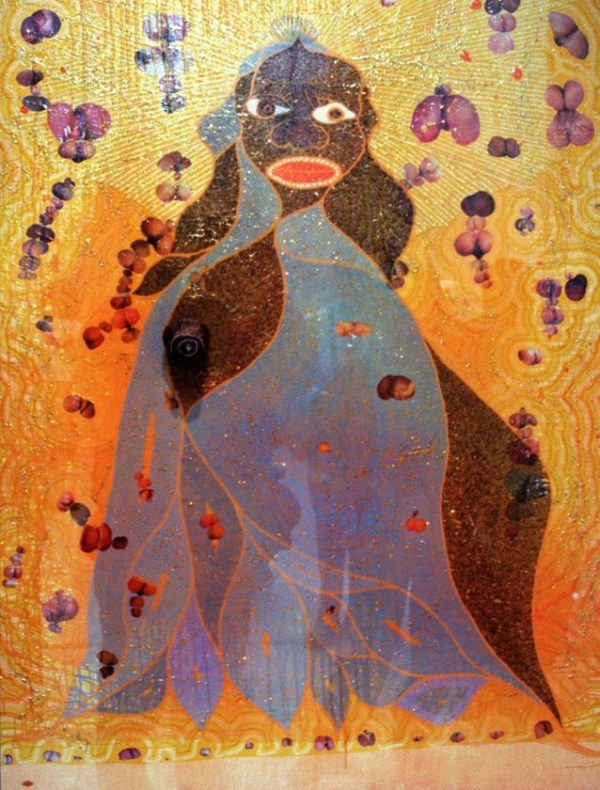 Chris Ofili is an English artist known for his amazing works of art which depict aspects of his Nigerian heritage. Part of what is so amazing – and controversial – about his pieces is that he uses elephant dung to create them (not straight out the elephant, but chemically treated to avoid putrefaction, odor and flies).
Ophili won the Turner Prize in 2003 and his work can be seen in major museums around the world, which include the Brooklyn Museum of Art, the Tate Britain, the Tate Modern in London, and the Studio Museum in Harlem.
One of his paintings, The Holy Virgin Mary, was part in a lawsuit between the mayor of New York City, Rudy Giuliani, and the Brooklyn Museum of Art when it was displayed there in 1999 as a part of the "Sensation" exhibit. The painting depicted a Black Madonna surrounded by images from blaxploitation movies and close-ups of female genitalia cut from pornographic magazines, and elephant dung. Following the scandal surrounding this painting, writer Bernard Goldberg ranked Ofili No. 86 of 100 in his book People Who Are Screwing Up America.
10

The artist who paints using only beer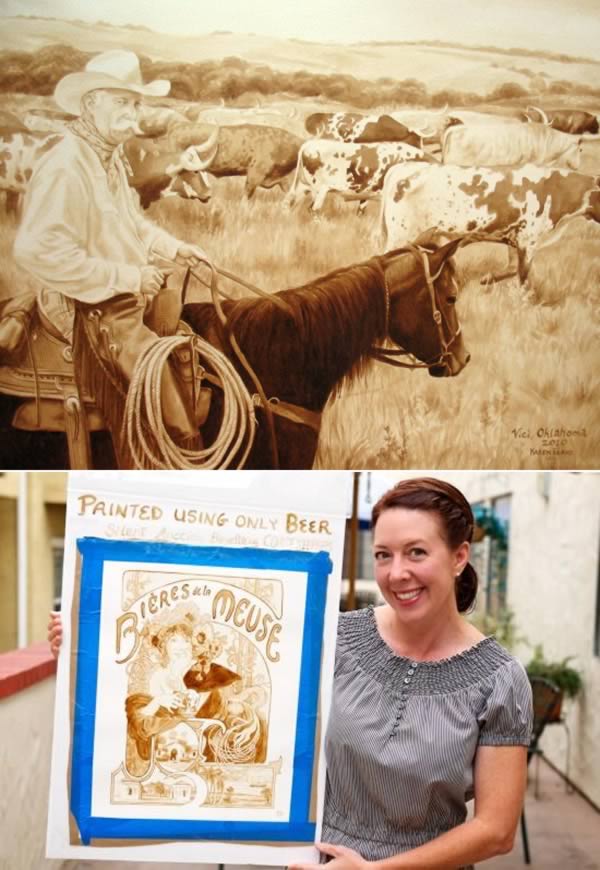 Instead of guzzling pitchers of beer, artist Karen Eland paints pictures with beer.
The 38-year-old artist uses about a pint of brew per painting, layering the suds on canvas as if they were watercolors. The paintings take several days to finish, depending on the amount of detail she painstakingly includes.
Eland claims to have caught the art bug when she was young and first started using coffee to paint, but after 14 years of creating art with java, Karen realized there are a lot of other drinks and foods she could experiment with, so she tried tea, beer and liquor. Beer eventually proved the most successful.