The ALS ice bucket challenge has taken the net by storm. As of this writing (in August 2014), donations to fight ALS (also known as Lou Gehrig's disease) has reached $42 million. By comparison, during the same time last year, only $2 million was raised.
ALS (amyotrophic lateral sclerosis) affects about 12,000 people in the U.S. alone. There is no cure, and patients die after suffering through gradual paralysis. White men and veterans are far more likely to develop ALS, but no one knows why.
1

The band who spoofed a horror classic for their ice bucket challenge
Leave it to to the the Foo Fighters to bring the ALS ice bucket challenge to a whole different level.
After frontman Dave Grohl announces his nominees for the challenge (John Travolta,
Jack Black and writer Stephen King) he slips on his tiara and – along with the rest of the band – pays homage to the famous bucket-of-blood prom scene from the 1976 horror classic, Carrie. Footage from the film's climactic and deadly sequence is also incorporated into the Foo's over-the-top video.
2

The real-life suffer of ALS who shared both his hilarious challenge and his tragic story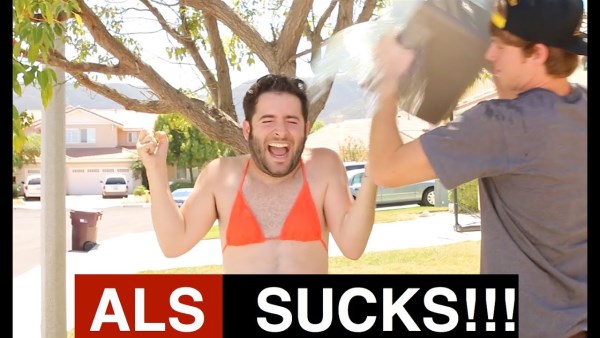 The first couple of minutes of Anthony Carbajal's ice bucket challenge video are like any other – the good-natured participant dons a red bikini top and booty shorts which say "Kiss My ALS" as he washes and rinses a car while getting drenched by buckets of ice water.
"Okay, that was probably the most embarrassing thing I've ever done in my life. So, why did I do it?" he asks. "I have been so terrified of ALS my entire life because it runs in my family....my grandmother had it...my mother was diagnosed with it when I was in high school, and five months ago, I was diagnosed at 26 years old."
As he tearfully reveals his diagnosis and future with ALS, footage of him aiding his ailing mother flashes across the screen.
Carbajal explains he's already started losing movement in his fingers. Eventually, just like other ALS patients, he will lose the ability to walk, talk, eat and breathe on his own.
Carbajal is extremely grateful that the cause is getting so much attention: "This is the first successful advocacy [ALS has] ever really… had and I'm so, so, so grateful," he said. "You have no idea how every single challenge makes me feel, lifts my spirits, lifts every single ALS patient's spirits. You're really, truly making a difference."
3

The Seattle superhero who took the challenge with a taser twist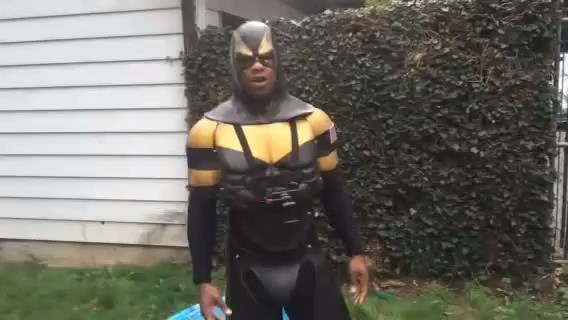 "Everything you do, I can do better," Seattle superhero Phoenix Jones exclaims, "you only poured ice over the top of your head, I'm going to get tased, attempt to fight the tase, and not fall into a second bucket of ridiculously cold ice water."
As you can see below, there was no fighting the tase, but it was all for a good cause:

4

The ex-president who took the challenge with the help of his first lady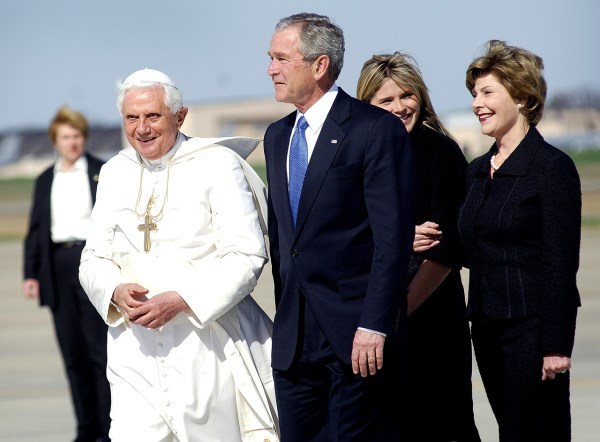 In his ALS video, former President George W. Bush doesn't think getting soaked on camera is very presidential, so he is just going to write a check instead. Enter former First Lady Laura Bush, who puts a "damper" on his plans.
It's your move, Bill Clinton!
5

The Vogue publisher who took an icy drenching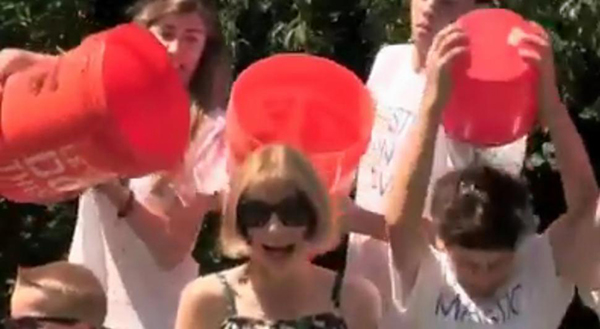 Vogue publisher Anna Wintour took the ALS challenge after daughter Bee Shaffer nominated her. The impeccably dressed Wintour rocked her signature sunglasses as she was drenched by several members of her family.
The internet reaction? A state of complete disbelief!
Watch below:

6

The software billionaire who created a marvel of machinery to aid in his challenge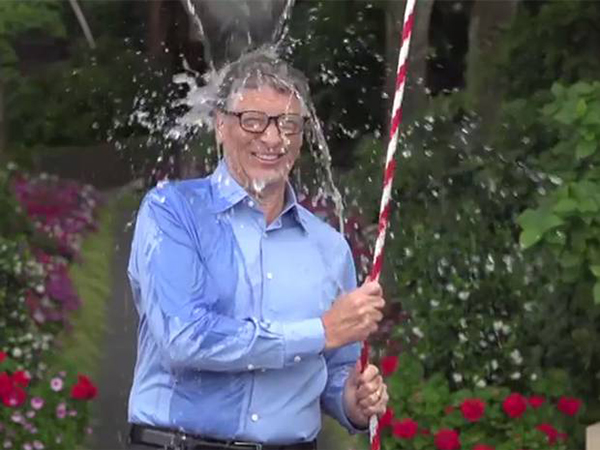 After being challenged by Facebook's Mark Zuckerberg, Microsoft founder Bill Gates went directly to the drawing board to create a dorky high-tech contraption for the low-tech task of pouring a bucket of water on himself. Gates then nominated Elon Musk, Ryan Seacrest and Chris Anderson (TED) before pulling the rope and getting a perfectly designed slo-mo soaking in business casual attire.
7

The NHL player who was doused with glacier water from a helicopter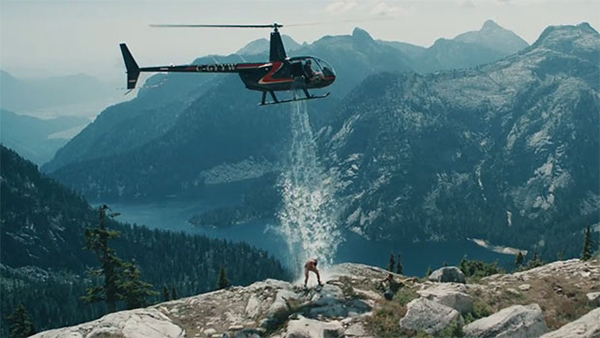 Rather than use a simple bucket filled with ice to complete his challenge, NHL player Paul Bissonnette hired a helicopter to dump glacier water on him as he stood on a mountaintop wearing only a small swimsuit.
According to the hockey pro, the stunt was cheap – $175 to fill the chopper with gas, and obtain a few other supplies.
Bissonnette and pals also donated $1000 to the cause.
8

The people who failed at the ice bucket challenge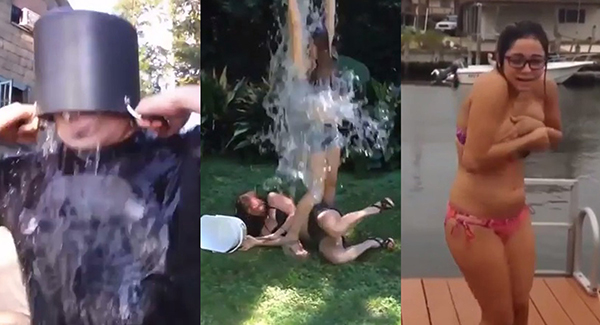 Strangely enough there are people for whom the ice bucket challenge has been a real...challenge.
Check out the bumps, bruises and hilarity below:

9

The beloved children's character who took the challenge 'naked'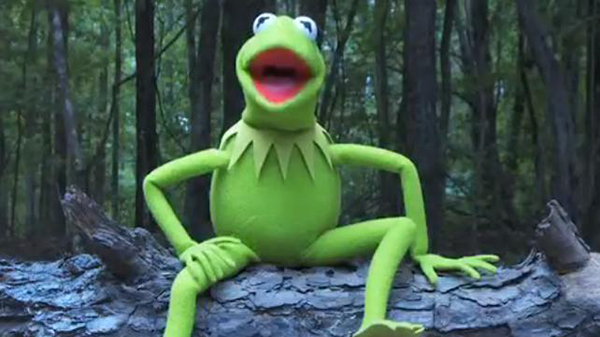 Risking amphibian life and limb, Sesame Street's Kermit the Frog has taken the ice bucket challenge. Kermit claims to have had ten bags of ice delivered to his "hot, sticky swamp" and also says he's likely the first nude participant.
In an even stranger twist, the popular puppet was nominated by WWE CEO Vince Mcmahon.

10

The girl who had her wisdom teeth pulled posts the best ALS challenge video yet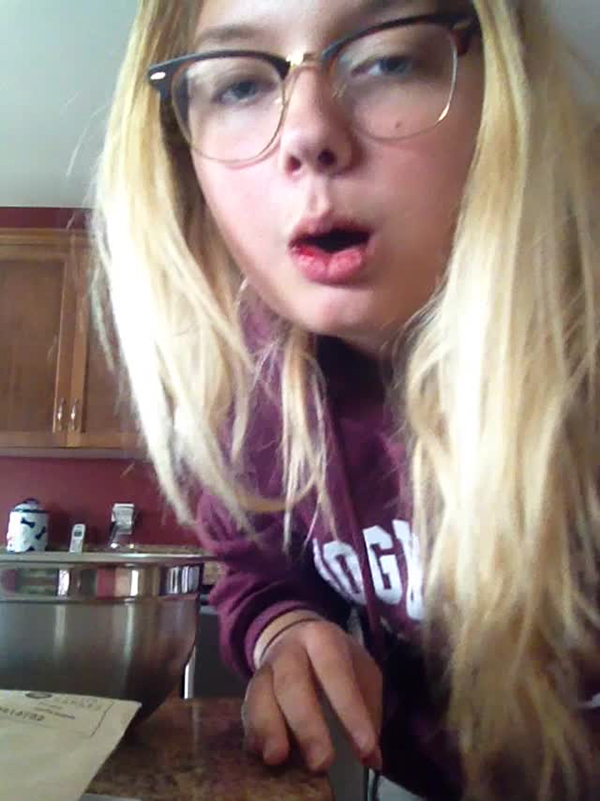 When Meghan Waterman came home from the dentist drugged and bloody, the first thing on her mind was not rest and recuperation, it was helping a cause by way of ice.
Despite bleeding from her mouth and the uncertainty of her mom walking in any moment, Waterman took the challenge - sort of. (She missed her head completely.) Either way, she still loves you.