1

The Opening Ceremony was ruled the worst ever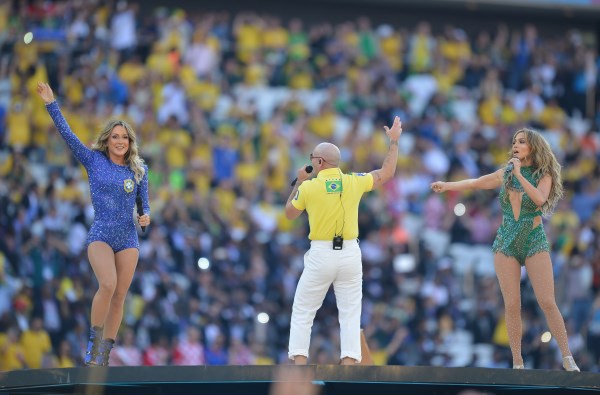 Was the 2014 FIFA World Cup opening ceremony at the Corinthians Arena, Sao Paulo, Brazil the worst ever in history? Unfortunately, many think so. First, you could hardly hear what Jennifer Lopez was singing, thanks to the superb sound system and despite $7.6 million were spent for the big event, most compared it to a school play.
According to the Mashable's description: "there were dancing trees and running flowers and human soccer balls. Jennifer Lopez and Pitbull sang and kind of shouted into their microphones. If you watched the Spanish live stream it probably made no sense. If you watched the English version airing on NBC it probably made no sense. And somewhere, Vladimir Putin and his giant Sochi Bear pal are grinning, thinking that they'd finally given up the spot for weirdest opening ceremonies of all time."
2

The first goal of the 2014 World Cup was an own goal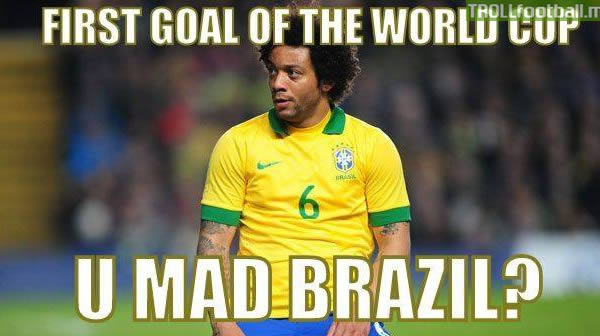 Brazil got off to the worst possible start at their World Cup after a Marcelo own gave Croatia the momentary lead in Sao Paulo. Marcelo's moment of horror came in the 11th minute when he diverted Ivica Olic's cross past Julio Cesar in the Brazil goal.
It was the first auto goal Brazil has ever conceded in a World Cup. It was also the only auto goal to open scoring in a tournament – both are records the defender won't particularly relish holding.
3

A paraplegic in a robotic suit deliveres the first World Cup kick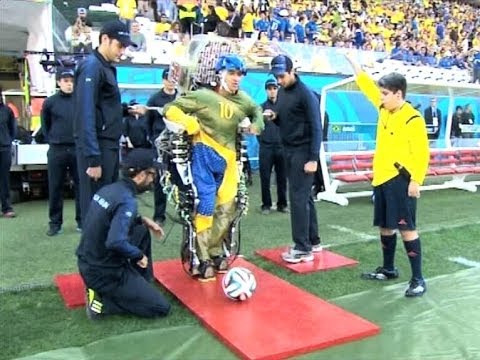 A paraplegic in an exoskeleton body suit operated through mind control delivered the inaugural kick of the World Cup in an event seen as a medical breakthrough for paraplegic patients.
Juliano Pinto, 29, is completely paralyzed in his lower body yet performed the symbolic kick-off as part of the opening ceremony. The suit is the result of 30 years work and numeours clinical tests, detailed in more than 200 scientific papers by Brazilian neuroscientist Miguel Nicolelis.
Meanwhile, television networks have come under fire for failing to broadcast the moment, with social media users criticizing the coverage.
4

Man proposes to girlfriend with commercial during World Cup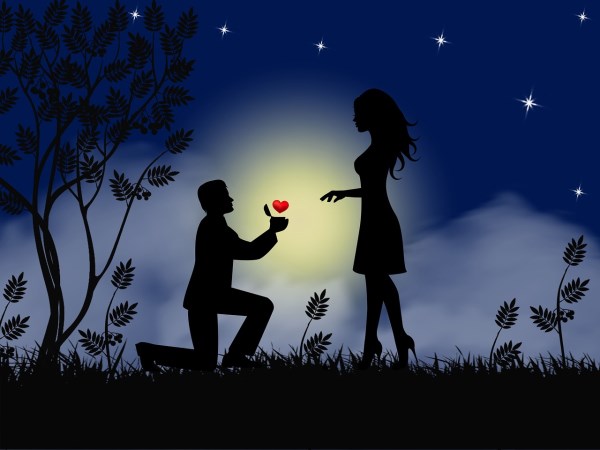 Of course, there would be romance in this World Cup. Best boyfriend ever Nick Bastress proposed to his girlfriend by filming a commercial that played during the US vs Portugal game.
Bastress wanted to shock his girlfriend, Nicole, with the proposal, so he created this 30-second clip and had it play during the high-profile soccer game. The ad showed Nick promising Nicole that he'll have dinner ready for her every night, clean the house and play with her cat, even though he admits he's more of a dog person.
She said yes.
5

A Brazilian man dies of heart attack while watching World Cup penalty shootout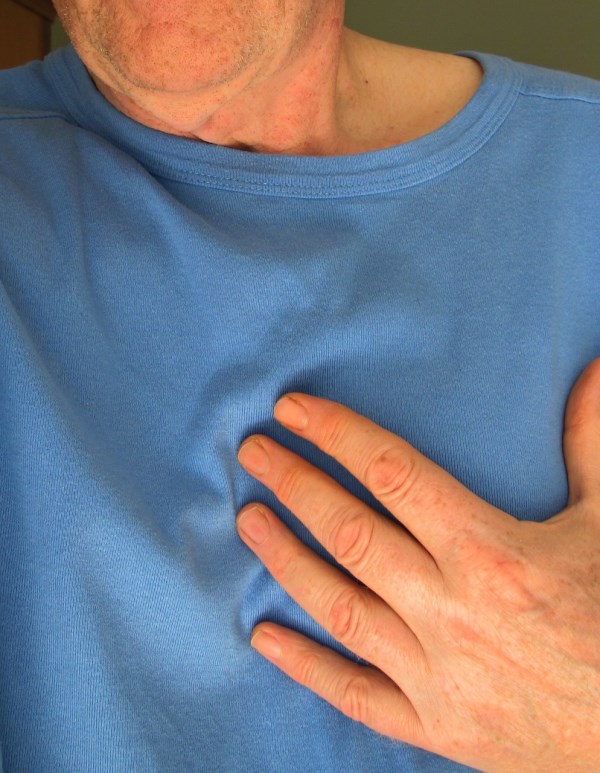 A Brazilian football fan died of heart failure while watching the World Cup penalty shootout which saw his country win against Chile. The 69-year-old man was watching the tense finale in a bar close to the Mineirao Stadium in Belo Horizonte.
The fan, who was diabetic, complained of feeling unwell and was taken to hospital but died a shortly after his arrival. He wasn't the only one feeling distracted. Health officials had to treat at least 98 supporters during the match, including a 50-year-old woman with heart problems and a young man whose nose was broken in a fight.
The match finished 1-1 after extra time, with the hosts Brazil winning 3-2 in the penalty shootout.
In Bogota, Colombia, a woman was reportedly killed by a stray bullet fired in celebration for the country's win against Uruguay. A Chinese fan died of sleep deprivation after staying up too late to watch the World Cup. Two Argentinians were also reported to have died because of the World Cup. And finally, a teenager girl killed herself after Brazil's humilliating elimination.
6

Uruguayan banned for four months from all football for biting another player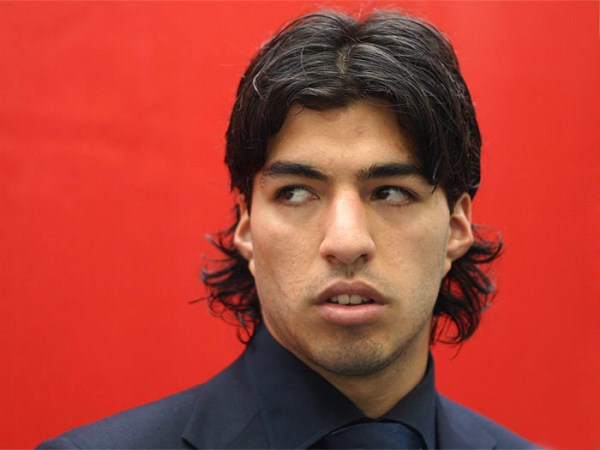 Fifa decided to suspend Uruguay striker Luis Suarez for 9 games and 4 months after he appeared to bite Italy defender Giorgio Chiellini during their sides' World Cup match in Natal.
The incident occurred in the latter stages of the Group D encounter, which Uruguay won 1-0 to progress to the knockout stages. Replays showed Suarez appearing to bite Chiellini's shoulder as the two players made contact in an off-the-ball incident. Chiellini angrily remonstrated with Mexican referee Marco Rodriguez, pulling his shirt off his shoulder to show red marks on his neck.
An explosion of memes appeared shortly after the grotesque biting act. Images captured from the video and from other pictures of Suarez were remixed with several popular culture topics, such as vampires, cannibals, jaws, sharks, and even Italian food, and circulated through the social media.
7

World Cup host suffers record defeat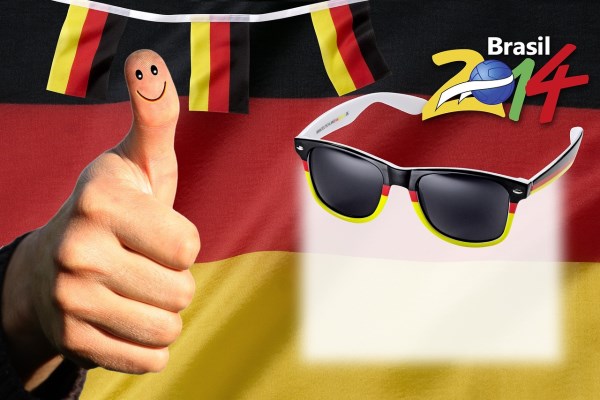 Brazilians saw their dream of winning a World Cup on home soil disappear for a second time after allowing a record seven goals against Germany. Many left the arena in tears before halftime, too stunned to watch any more.
The host trailed 5-0 before a half-hour had passed at the Estadio Mineirao in Belo Horizonte. The 7-1 scoreline was the worst defeat in the soccer-crazed nation's history, dashing hopes of overcoming the national tragedy of losing the final game of the 1950 World Cup at home.
While many Brazilians wept, others said they were resigned to the loss and even had a sense of humor about it. Renato Nakazato, a 37-year-old designer, walked along Paulista Avenue in Sao Paulo with two friends playing a funeral march on a toy horn. In the same city Eder Araujo laughed after saying he left a job to be able to watch all the World Cup matches.
8

Eight people actually bet that Germany would annihilate Brazil 7-1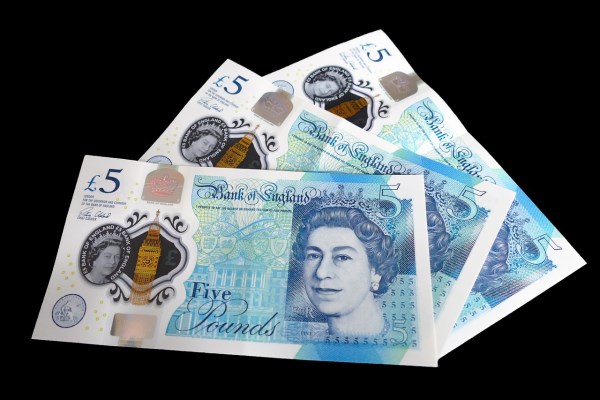 The worst defeat in World Cup history meant windfalls for a few wild gamblers. Germany's semifinal massacre left Brazil stunned, but also forced a few bookmakers to pay out some outrageous winners.
The popular online betting exchange Betfairhad only had one person offering a bet on that exact score... at 999-to-1 odds.
In total, a confirmed eight "punters" made a bet that Germany would score seven goals to Brazil's measly one. Paddy Power had four people who placed the wager, with one Essex better placing £5 on the score and walking away with £2,505. Australia betting site TAB reported one gambler earning $500 for his correct prediction. And finally, back at England-based Betfair, spokesman Barry Orr said three winners wagered a total of $11 and cashed out a whopping $11,000.
9

A giant insect landed on James Rodriguez's arm when he scored against Brazil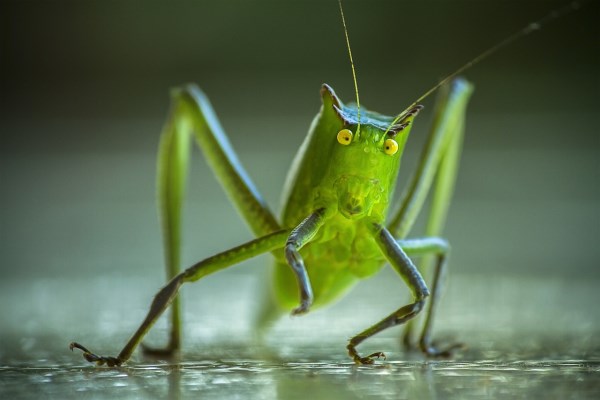 The World Cup's top scorer, Colombia's James Rodriguez, scored a penalty against Brazil during his side's quarter final defeat. Eagle-eyed viewers spotted something on his arm as he celebrated.
The massive cricket landed on him before he took the penalty, and flew off shortly afterwards.
The bug is commonly known as Esperança, which means "hope" in Portuguese. Sadly Rodriguez' penalty was too little too late. Brazil proceeded to the semifinals after beating Colombia 2-1.
10

A 17-year-old World Cup fan wins a modeling contract after her crowd pic went viral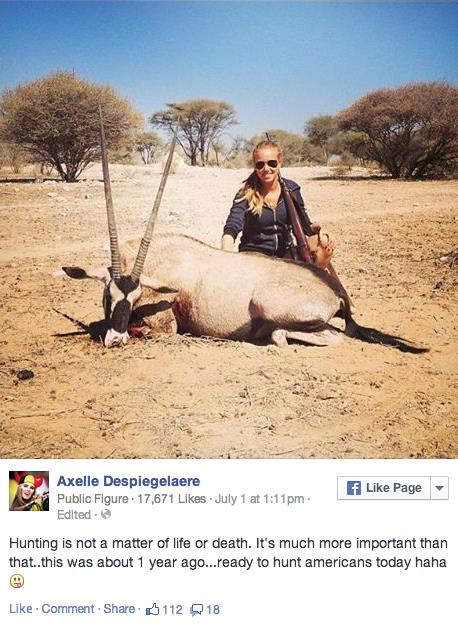 And the 2014 World Cup has a new Sweetheart… well, sort of. I'm sure most of you will remember Larissa Riquelme, the Paraguayan fan from last World Cup. This year, it was time for Belgian teenager Axelle Despiegelaere to achieve stardom by becoming one of the faces of the World Cup, landing herself a modeling contract after being spotted in the crowd in Brazil.
After she returned to Belgium she set up a Facebook page, which quickly attracted thousands of likes. A couple of days later, the 17-year-old announced on her Facebook page she had signed with L'Oréal.
But her happiness was short lived. L'Oréal announced the company was no longer working with the teenager, after she uploaded a photo of herself hunting, with the following caption: "Hunting is not a matter of life or death. It's much more important than that..this was about 1 year ago…ready to hunt Americans today haha."