Let's celebrate the world's most beautiful sport, soccer, with the coolest, wackiest and craziest soccer tattoos.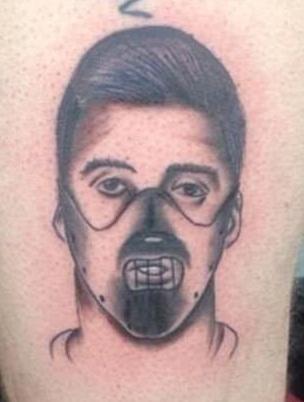 Probably among the funniest soccer tattoos we've seen for the 2014 World Cup.
After Luis Suarez's shameful 'biting' incident on Italy defender Giorgio Chiellini, this supporter has shown he still loves the striker by getting his face tattooed on his leg – in a Hannibal Lecter mask. The Liverpool star, who has been banned for the third time in his career for biting an opponent, has been the tournament's biggest laughing stock so far.
Yet, it appears this crazed fan may have now taken the crown off King Luis and, considering Uruguay was knocked out of the 2014 World Cup in their next match against Colombia, he may be regretting this permanent reminder.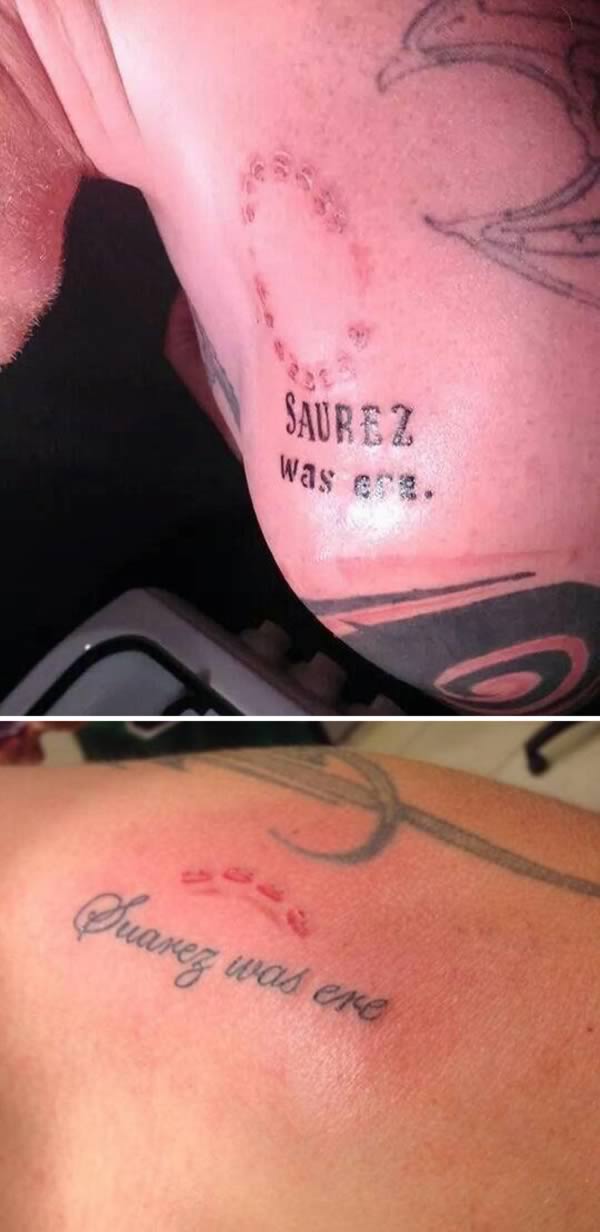 You may think that the guy on item one was the only one who would get a Suarez bite tattoo, but you are wrong. These two other soccer fans got tattoos featuring a set of teeth marks, with the caption "Suarez Was Ere," one of them with a mayor typo.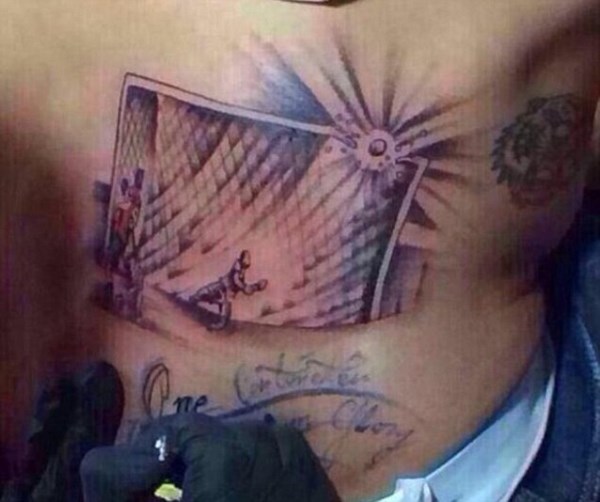 When Chile striker Mauricio Pinilla smashed an effort towards goal in the final minute of extra-time against Brazil he must have thought he was going to be a hero. But instead of ripping into the top corner to put Chile through and send the hosts crashing out, the ball struck the crossbar, meaning extra-time finished with the score level at 1-1.
Rather than try and eradicate the memory of his shot that was agonizingly close to causing a huge upset, Pinilla has chosen to get a tattoo of it on his lower back, with the line, "One centimeter from glory."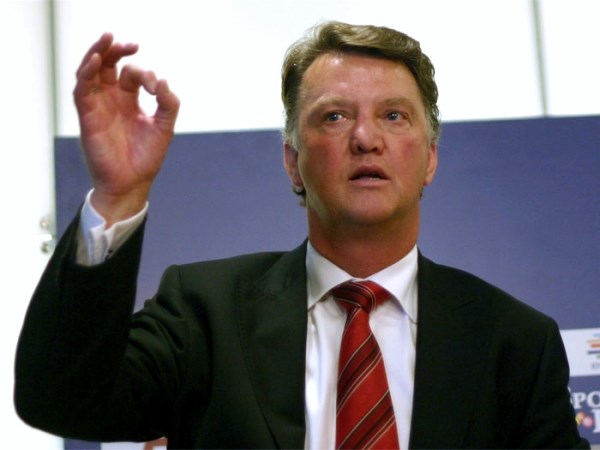 After Holland smashed Spain 5-1, one Dutch fan had manager Louis van Gaal's face and Robin van Persie's spectacular header tattooed on his back. Van Persie even tweeted to say he would complete the image with a signature after the World Cup.

A recent study determined Neymar da Silva Santos to be the most marketable sports figure in the world for the second year running. He has a pretty big amount of females fans too. This lady got a tattoo from her soccer idol on the inside of her lower lip.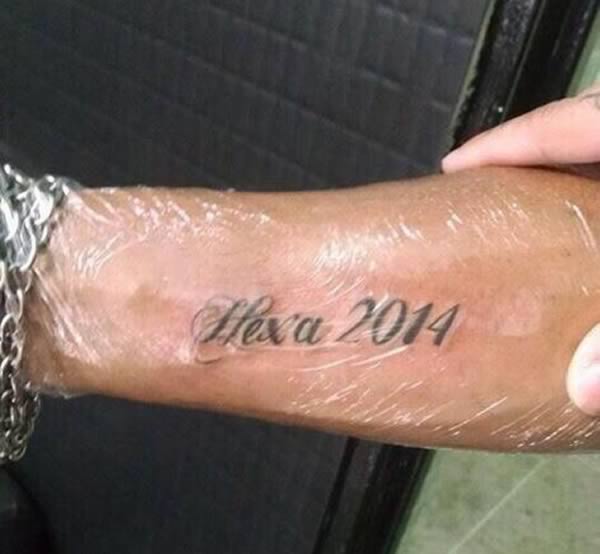 This Brazilian guy was overly optimistic about Brazil winning the World Cup so he got an HEXA tattoo — "hexa" is a prefix for six in Portuguese — in anticipation of Brazil's sixth title. This image was highly tweeted after Germany scored its sixth goal during the match where Brazil was eliminated. Thankfully the game ended 7 to 1 and at least, this tattoo won't be a reminder of the humiliating score.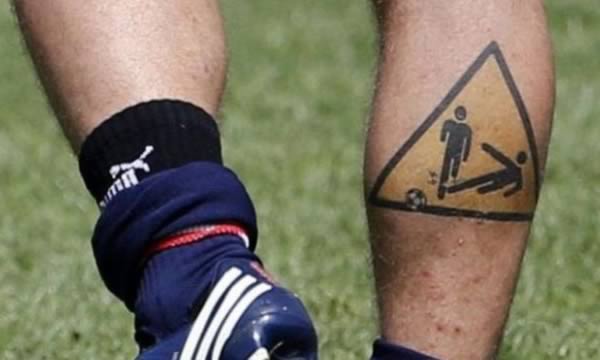 Apparently, Italian midfielder Daniele De Rossi really hates slide tackling – or maybe this tattoo is a warning to rival players?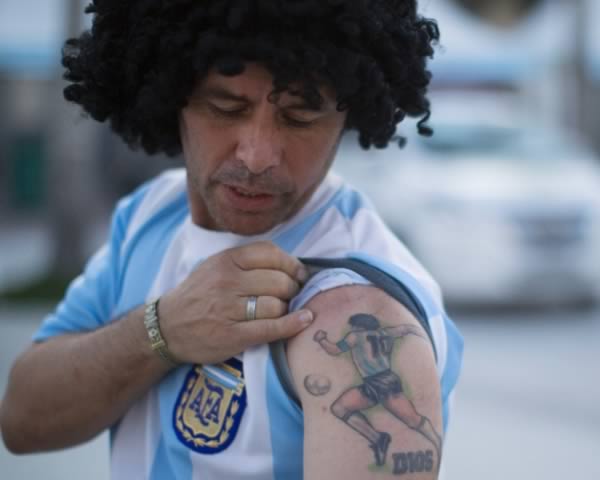 This Argentinian fan has a tattoo of Maradona with the inscription GOD on his arm.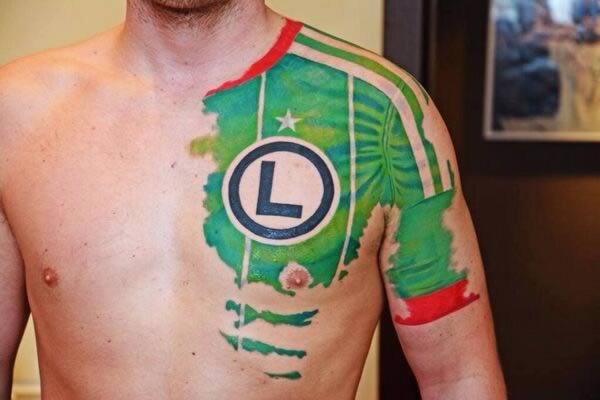 A Legia Warsaw fan took Kennedy's famous quote and raised it to the nth degree, getting a "ripped jersey" effect tattoo across his chest and shoulder. It probably hurt like hell, but on the plus side he never has to buy the jersey again.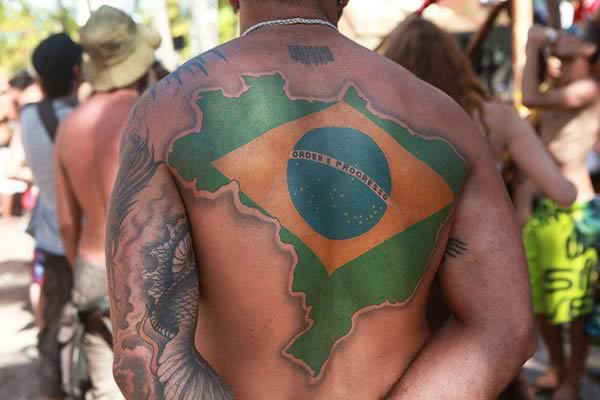 Massive Brazil tattoo on this fan's back.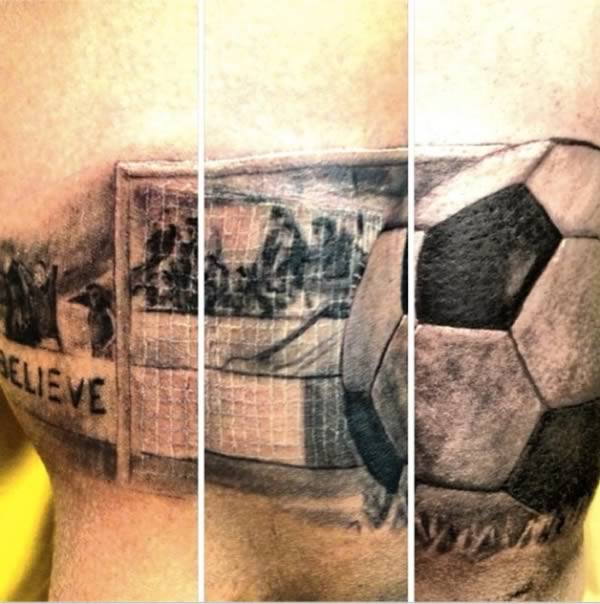 To commemorate his first professional goal, Real Salt Lake midfielder Sebastian Velasquez got a tattoo – of the ball, the net and the fans in the background – on his back. Contrary to belief, though, he does not intend to cover his body with ink every time he scores.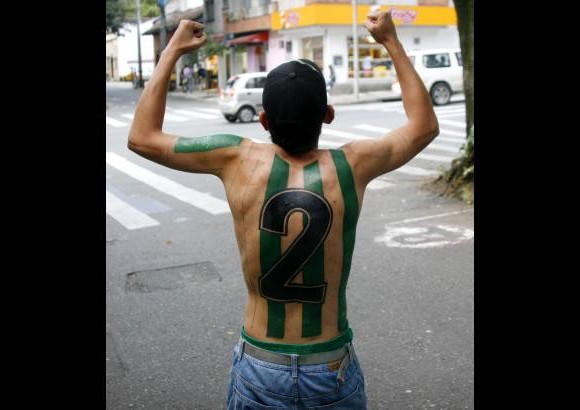 Colombian soccer fan Felipe Alvarez looks at his partially completed Atletico Nacional jersey tattoo in Medellin, Colombia on October 9, 2010.