As we anxiously await the 86th Annual Academy Awards – airing Sunday, March 2 – check out these 10 strange moments from past Oscar award ceremonies. Will current nominees Sandra Bullock, Leonardo DiCaprio or Matthew McConaughey make history with some weirdness of their own?
1

South Park Creators Wear Dresses to the Oscars While High on Acid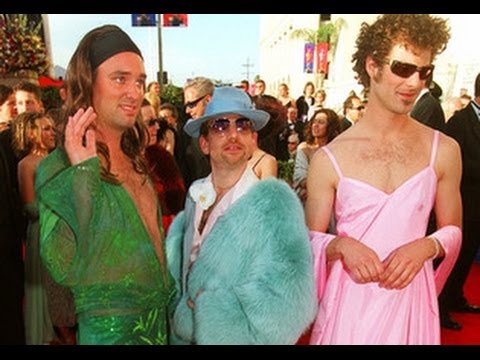 It's unusual for anyone in Hollywood to admit to using drugs, unless they are about to go to rehab, but doing so on Hollywood's biggest night while wearing dresses worn by Jennifer Lopez and Gwyneth Paltrow earn South Park creators Trey Parker and Matt Stone first place on our list.
Back in 2000, when Parker was nominated for Best Song, he and Stone shocked audiences and red carpet attendees alike by showing up in copies of dresses worn the year before.
What possessed them to do this? Acid.
"We thought of it, sort of, the week before," they explained. "And then the day came and we're just, like, so nervous. We're like, 'No no no there's no way,' you know? And it was, like, 'We're not really gonna wear these dresses.' We had tuxes as a backup because we thought we were gonna chicken out. And we did. And we were like, 'Let's not do that. Let's not do that.' But then we were like, 'Let's take a little bit of the acid and see what happens.' So we did that and of course like an hour later we were like, 'We gotta wear the dresses!'"
2

A-List Actress Angelina Jolie Makes Out with Brother on the Red Carpet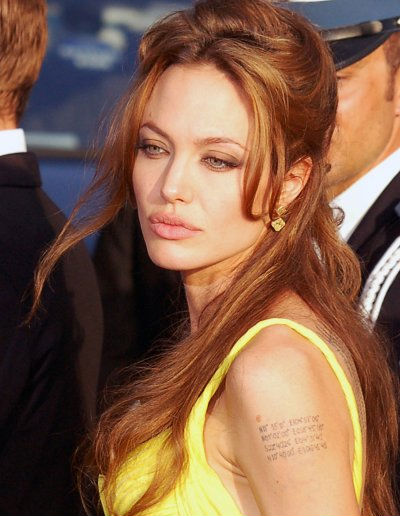 We all now know actress Angelina Jolie to be the partner of Brad Pitt, mom to six kids, and a Goodwill Ambassador for the UN, but before all that she was a Hollywood "wild child."
At the 2000 Oscars, Jolie shared an awkward opened-mouthed kiss with brother James Haven on the red carpet. Then, when she accepted her award for Best Supporting Actress for Girl, Interrupted, she gushed over him, saying, "I'm in shock and I'm so in love with my brother right now. He just held me and said he loved me and I know he's so happy for me." Her behavior – and the PDAs between her and Haven – led some to believe the siblings were having an incestuous affair.
3

A Stranger Disappears with Actress' Oscar During the Awards Ceremony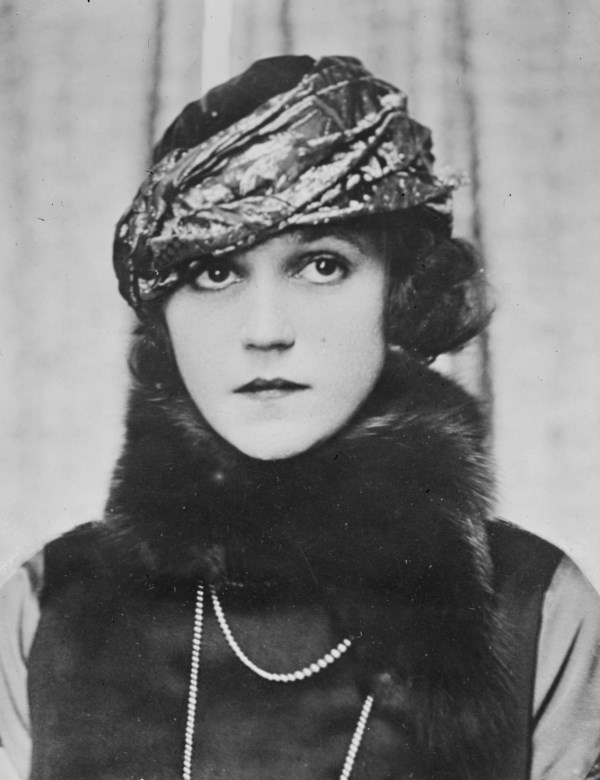 Back in 1938, actress Alice Brady was nominated for a Best Supporting Actress Oscar for her work in Old Chicago. Brady suffered a broken ankle and could not attend the ceremony.
When she won the award, a man walked up and accepted it on her behalf. After the show, he and the Oscar disappeared never to be seen again.
The Academy issued an apology to Brady and she was presented with another award 12 days later.
Note: There have been conflicting reports as to whether or not Alice Brady did receive a replacement Oscar, it turns out she did. This entry has been changed to reflect that fact. Thanks to reader Veronica M. for setting the record straight!
4

Actor Jack Palance's Oscar Push-Ups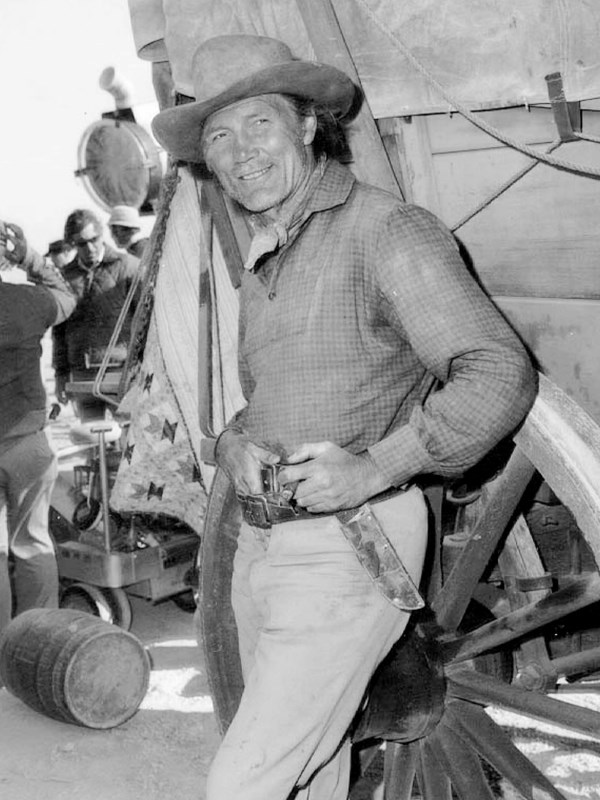 In 1992, when Jack Palance won an Oscar for his role in City Slickers, he wanted to prove to the world he still had it. The 73-year-old actor took to the stage and said, "Billy Crystal, [the host of the ceremony] I crap bigger than him. You know, there are times when you reach a certain age plateau where the producers say, they talk about you and they say, "Well, what do you think? Can we risk it? Can we do it? Can we use him?" The other guy says, "I don't know, let's look at some younger ones. We can make them look older, but this one, you know, it's kind of difficult." They forget, they forget to ask that you go out there and you do all these… things."
Palance then left the podium, dropped to the floor and did a series of push-ups. He definitely made his point.
5

Debbie Boone Performs with Fake Deaf Children's Choir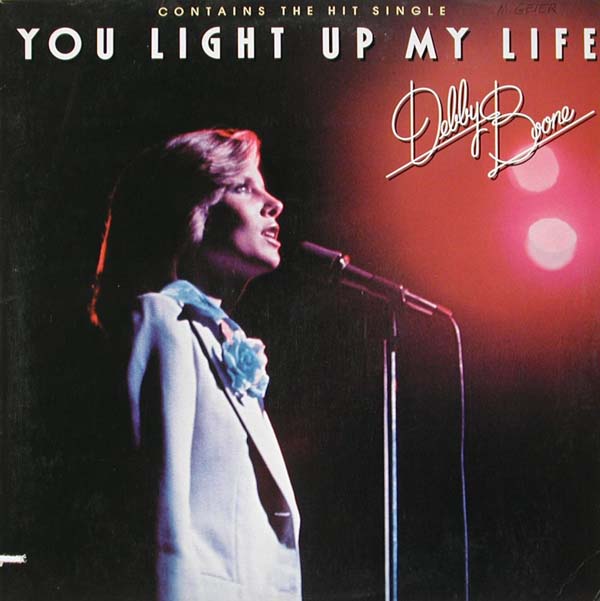 In 1977, 35 years before schizophrenic sign language interpreter Thamsanqa Jantjie gained infamy at Nelson Mandela's memorial, one-hit-wonder Debbie Boone performed "You Light Up My Life" with supposedly deaf children at the Academy Awards.
Boone felt everyone, including the hearing impaired, should enjoy her performance so she brought a group of kids on stage to sign the song. As it turns out, the kids weren't deaf and their sign language was basically gibberish.
6

Roberto Begnini Climbs Over the Audience to Get His Award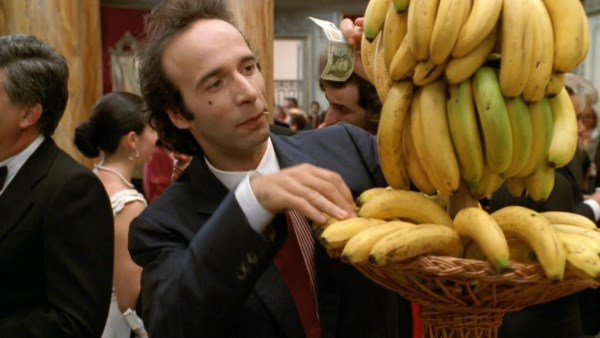 In 1999, Italian actor/director Roberto Benigni won Best Actor, Best Foreign-Language Film, and Best Original Score for his Holocaust comedy/drama Life Is Beautiful.
An overly exuberant Benigni made his way to the podium by walking partway across the seats in the Dorothy Chandler Pavillion. As part of his acceptance speech he said, "This is the moment of joy, and I want to kiss everybody because you are the major of the joy, and he who kisses the joy as it flies lives in eternity's sunrise, say the poet."
7

Actor David Niven Interrupted by Streaker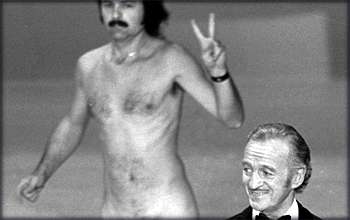 In 1974, 33-year-old Robert Opel ran across the Oscar stage naked and flashed a peace sign just as actor David Niven was about to present the award for Best Picture. Opel reportedly got backstage using a press credential.
Niven recovered from the moment with a giggle and one of the best lines in Academy history: "Isn't it fascinating to think that probably the only laugh that man will ever get in his life is by stripping off his clothes and showing his shortcomings?"
8

Movie With No Dialogue Wins Best Screenplay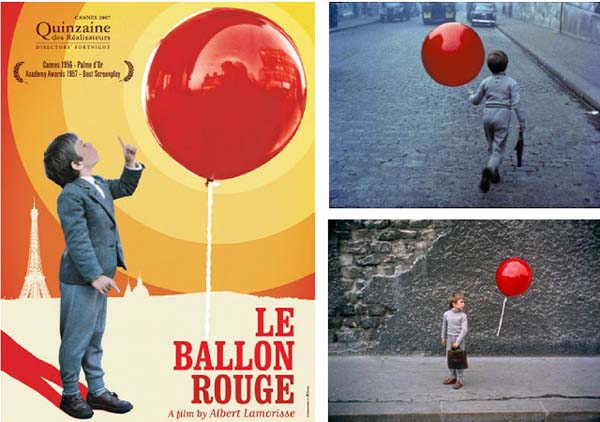 The 1957 film The Red Balloon is one of the strangest winners in Oscar history.
The film – which has virtually no dialogue – won the Oscar for Best Screenplay. Also, it clocks in at only half an hour long, which makes it a short film and not a feature. (Best Screenplay awards are always handed out to feature films.) It is probably the only short film in the history of the awards NOT to be nominated in the short film category. No telling what was in Academy members minds with this one.
9

Rob Lowe's Duet with Snow White is the Most Embarrasing Ever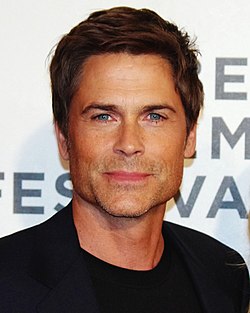 Producer Allan Carr, responsible for the hit movie musical Grease and blingy disco disaster Can't Stop The Music, brought his flair for excess to the 1989 awards ceremony, which opened with actor Rob Lowe and Disney princess Snow White inexplicably performing a cover of Creedence Clearwater Revival's "Proud Mary."
Academy members were jaw-droppingly furious at the cheesy, over the top spectacle and demanded dignity be brought back to the proceedings in future telecasts. The Walt Disney Company threatened legal action and received a public apology from the Academy for the perceived besmirching of Snow White.
Rob Lowe fared well despite the scandal and continues to have a successful acting career to this day. As he explained, he thought singing to the Disney princess "would be sort of goofy, a camp thing," but then recalled looking out over the audience that Oscar night and seeing Rain Man director Barry Levinson. "Literally," said Lowe, "his mouth was forming the words, 'What the hell is he doing?'"
10

Actor George C. Scott Refuses the Oscar and Describes the Ceremony as a "Meat Parade"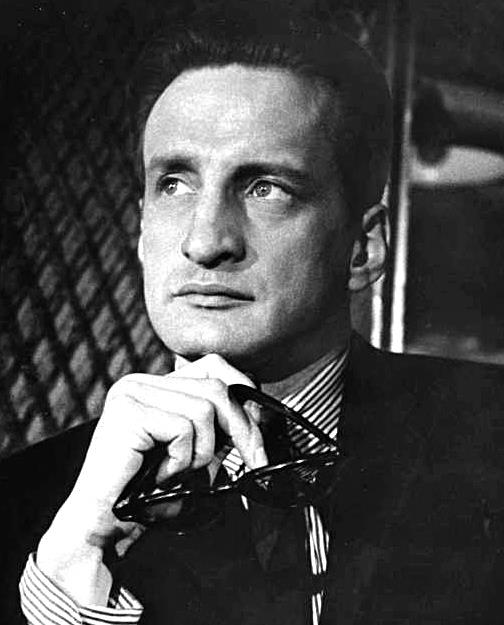 On occasion an actor or actress has refused the Academy Award, but none have done so with as much vitriol as George C. Scott.
On the night of the show, Scott was 3,000 miles away in New York City. He watched a hockey game, went to bed and missed his movie, Patton, sweep the awards.
The gruff, hard-as-nails actor, who was nominated and won for his role, said of the awards, "The ceremonies are a two-hour meat parade, a public display with contrived suspense for economic reasons...they are offensive, barbarous and innately corrupt."
Two years later, Scott mysteriously had a change of heart and said he wouldn't turn down a nomination for directing his feature, Rage. Needless to say, he didn't receive one.