1

Miss Drumstick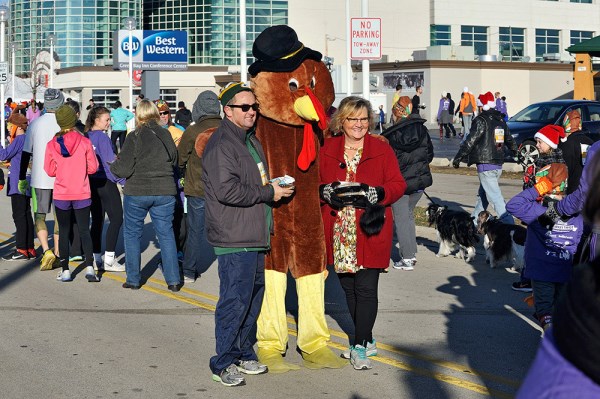 In this beauty contest that is celebrated every year as part of the annual Turkey Trot Festival, the women of Yellville, Arkansas show off their legs while actually hiding their faces behind turkey masks. Then they parade around for prizes, which have included a guest spot on The Late Show with David Letterman.
2

Miss Beautiful Ape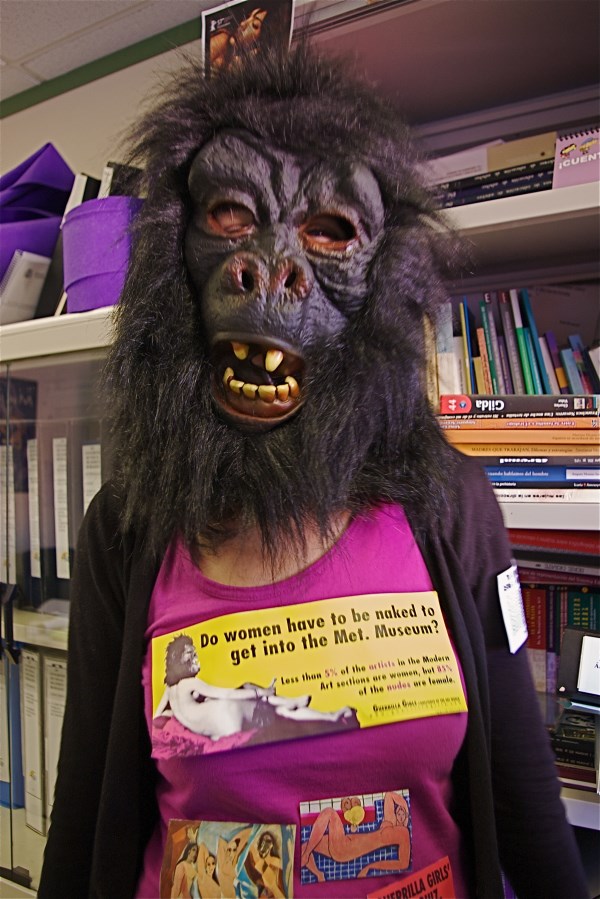 In June 1972, Radio and TV personality Gary Owens ran the "Miss Beautiful Ape" contest in Century City that coincided with the release of Conquest of the Planet of the Apes, the fourth movie in the Planet of the Apes franchise. The winner, Dominique Green, who was contestant No. 2, won a role in the future Battle for the Planet of the Apes, the fifth movie in the series.
3

Miss Perfect Posture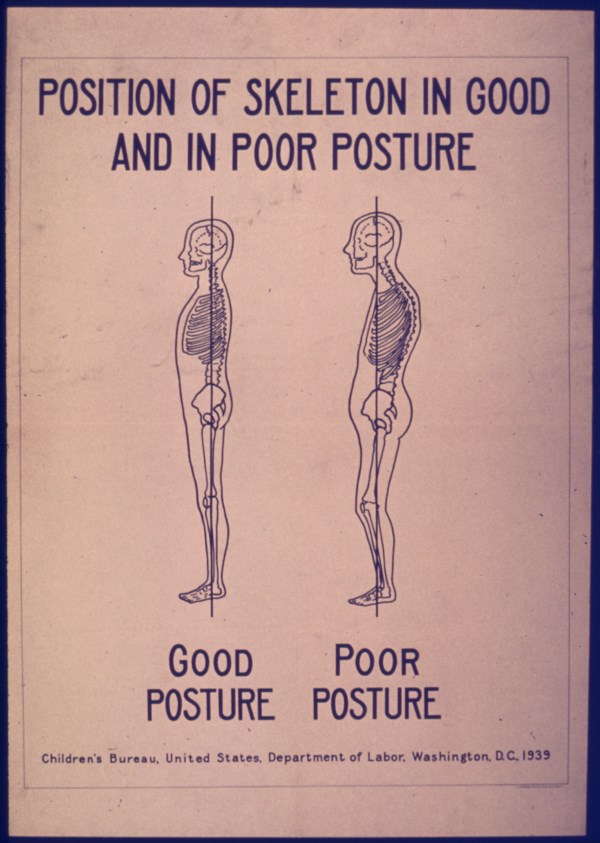 When the nation's chiropractors descended on Chicago for a weeklong convention in May 1956, they threw a beauty contest. The judges crowned Lois Conway, 18, Miss Correct Posture. Second place went to Marianne Caba, 16, and Ruth Swenson, 26, came in third.
However, this was no ordinary pageant. All three were picked not only for their apparent beauty, but also for their X-rays and their posture. Each girl stood on a pair of scales — one foot on each — and the winning trio each registered exactly half of her weight on each scale, confirming the correct standing posture.
At the time, contests like this were pretty common. They were held to burnish the reputation of the profession.
These contests date to the 1920s, but they became the rage during the '50s and '60s. Contestants were typically judged on beauty, poise, posture, and X-rays to evaluate their spinal structure.
But the pageants began to wane as chiropractors achieved their licensure goals. The last big contest was held in Chattanooga, TN in 1969.
4

Miss Trans Brazil (Where the Winner Gets a Free Sex Change Operation)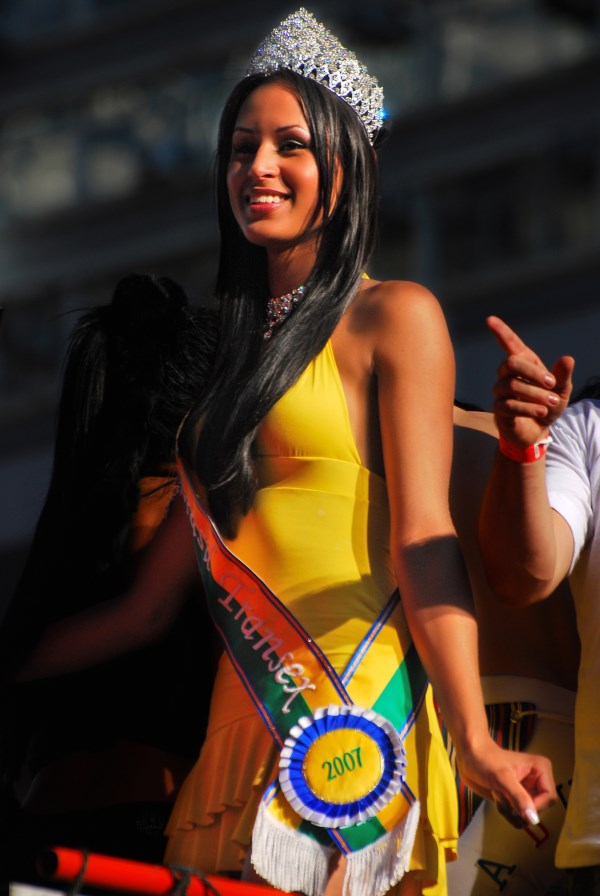 As the Brazilian contestants sashayed onto the stage in pink bikinis for a beauty pageant held in Rio de Janeiro's João Caetano Theatre, their incredible figures drew loud applause and cheers from a hyped up, excited audience.
The wolf-whistles and shouts of appreciation were not just for the models' feminine curves; they were also for the breathtaking courage of the leggy, high cheeked sirens. By flaunting their bodies, contestants made an unequivocal statement that they are proud to be transvestites and transsexuals, since they were all born as men.
However, that wasn't the most controversial aspect of the Miss Trans Brazil 2013 contest.
For the first time, the organizers, the Transgender Association for the State of Rio de Janeiro (RIO ASTRA), offered the winner a transsexual operation from male to female in Thailand. The prize encountered controversy because a sex change operation is against the law in Brazil.
The show is sponsored by the government's Social Assistance and Human Rights Department as part of the campaign to combat homophobic violence in the country.
NOTE: One reader pointed it out that: "The gender reassignment operation isn't illegal in Brazil. Both male to female and female to male surgeries can be made, by legal ways - if the interested part is willing to go trough the right procedures (psychological checking, physical evaluation, etc.)- via the state's health care program (SUS - Sistema Único de Saúde, or Unifyed Health System in English). The same applies to the hormone therapy. There's some bureaucracy involved but it's not against the law. Maybe the prize's appeal would be aimed at avoiding the medical procedures and psychiatric evaluations required by the law." (Thanks, Leandro!)
5

Miss Pinup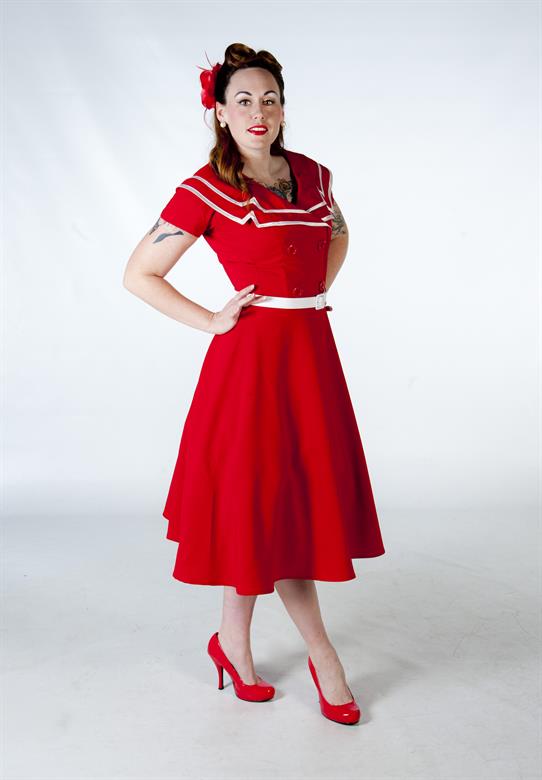 Forget bikinis and fake tans - here's a beauty contest that celebrates glamour and elegance 1950s style. The fledgling Miss Pinup Australia competition avoids the less-is-more approach to clothing in modern beauty contests, instead showcasing styles and fashions that appear to be straight out of an episode of Mad Men.
NSW finalist Scarlette Rose, 25, said that she was drawn to the classic look and femininity of the era's clothing, makeup, and hairstyles. "I like taking care of how I present myself and putting a bit of effort into how I dress," she said.
"It's just very feminine compared to what comes out now."
6

Miss Bobbed Hair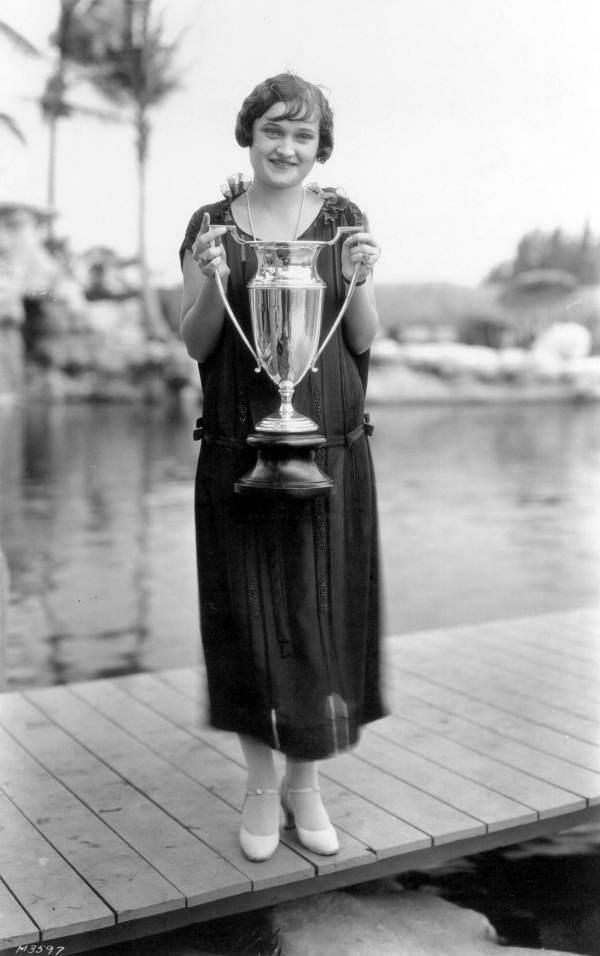 Bobbed hair and flapper dresses epitomize the "Roaring Twenties." Around the country, women would cut their tresses for bobbed cuts while discarding their corsets and conservative clothing for loose, boxy dresses with dropped waistlines. These trends were so popular that, on February 27, 1925, Coral Gables in Florida decided to hold a beauty contest. The women were judged on one main factor – their hair. "Miss Bobbed-Hair" embodied the "Roaring Twenties" with her short, cropped hair and modern approach to femininity.
7

Miss Jail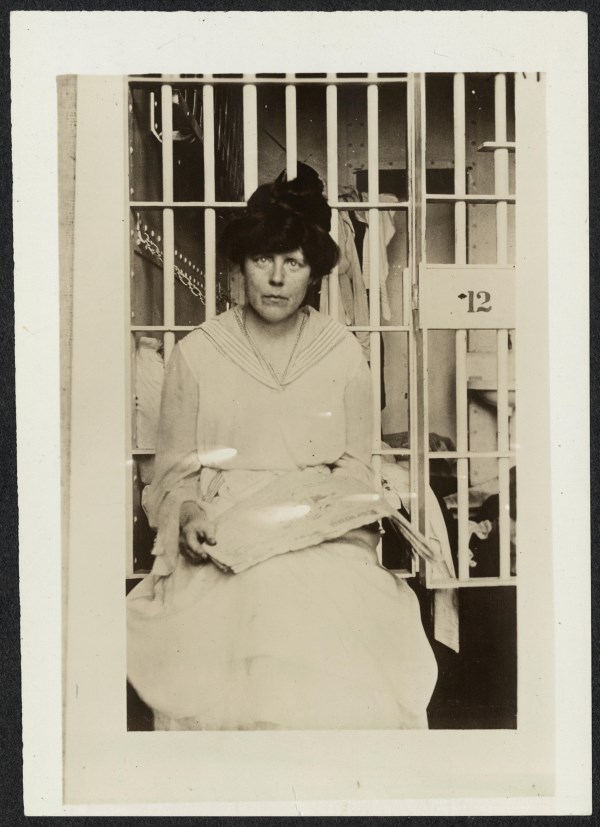 In a country known for its beauty -- both natural and human -- it appears that even Brazil's convicted killers are easy on the eye. A prison in Recife, a city in the state of Pernambuco, recently held its inaugural Miss Jail pageant, joining a growing global list of contests for beauties behind bars.
Twelve contestants were judged for beauty, general knowledge, and their good behavior record. First prize included about $1,000 in cash to be deposited in the winner's prison bank account. The winner of Miss Jail 2011 was 19-year-old convicted murderer Rebecca Rhaysa Suelen Guedesin.
Miss Jail is the latest in a growing trend. Prison beauty pageants have also been held in the Brazilian city of Rio de Janeiro, as well as in Russia, Colombia, and Lithuania.
8

Miss Hooker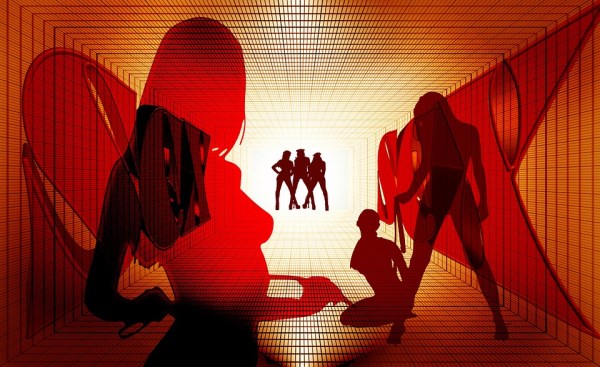 First of all, it's not what you think, you dirty minded reader. This event -- albeit with an eye-catching, titillating title -- is a celebration of art, talent, and... sparkles on steroids. On Friday, March 30, 2012 in Los Angeles, Corey Helford Gallery was pleased to present Natalia Fabia's 2012 Hooker Beauty Pageant at the Dragonfly Bar in Hollywood. The event was hosted by Brian Posehn, with judges Dave Navarro, Traci Lords, and Alexis Arquette.
According to hooker visionary and figurative artist Natalia Fabia, the word "hooker" could be loosely defined as "someone who sells one's talents and abilities, talent, or name for money, (but it also means) a rad, strong, talented, tough, colorful, independent, stylish, and beautiful woman." This pageant is Fabia's platform for highlighting real women in Hollywood's music and art scene. It's part burlesque performance, part improvised event and applauds beauty, brains, and brawn.
9

Miss Atomic Bomb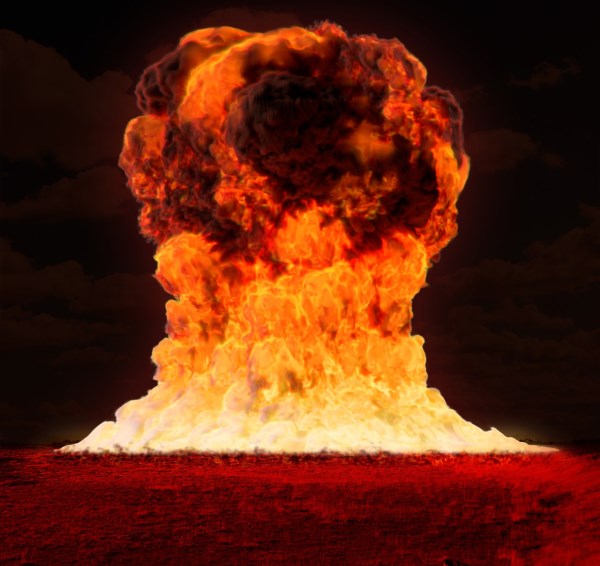 Nevada became the center of the nation's attention during the 1950s after President Harry S. Truman authorized a 680-square-mile section of the Nellis Air Force Gunnery and Bombing Range for nuclear bomb testing. As each atomic blast lit up the Nevada scenery public interest increased, so much so that Americans around the country witnessed the first televised atomic blast in 1952. Atomic bomb fever began to infiltrate every aspect of society, from household goods to football teams naming themselves the "Atoms."
Inspired by the cultural phenomena, Las Vegas decided to combine two of its major attractions – nuclear bombs and showgirls – into a beauty contest. The first atomic pin-up girl, Candyce King, appeared on May 9, 1952 in the "Evening Telegraph" (Dixon, Illinois) and the "Day Record" (Statesville, North Carolina) papers. She was called "Miss Atomic Blast." In the spring of 1953, the city of North Las Vegas chose Paula Harris as Miss North Las Vegas of 1953 and gave her the nickname "Miss A-Bomb."
Perhaps the most famous "Miss Atomic Bomb" was Copa Showgirl Lee A. Merlin. She was crowned, coinciding with Operation Pumbbob, while wearing a cotton mushroom cloud on the front of her swimsuit. The popular photograph by Don English was distributed nationally. She was the last "Miss Atomic Bomb."
10

Miss Holocaust Survivor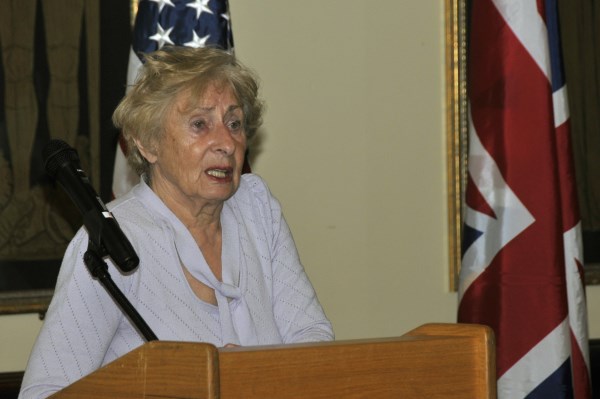 In 2012, while grinning and waving, 14 women who survived the horrors of World War II paraded in an unusual pageant, vying for the honor of being crowned Israel's first "Miss Holocaust Survivor." Billed by organizers as a celebration of life, the event also stirred controversy. In a country where millions have been touched by the Holocaust, many argued that judging aging women who had suffered so much based on physical appearance was inappropriate, and even offensive.
Pageant organizer Shimon Sabag rejected the criticism, saying that the winners were chosen based on their personal stories of survival and rebuilding their lives after the war, and physical beauty was only a tiny part of the competition.
Nearly 300 women from across Israel registered for the competition and contestants were whittled down to the 14 finalists. The women, ranging in age from 74 to 97, clearly enjoyed themselves. Wearing black dresses, earrings, necklaces, and sporting blue-and-white numbered sashes, they were introduced to the adoring audience. Music played as the contestants walked along a red carpet, introduced themselves, and described their memories of World War II.
11

Miss Dairy Cow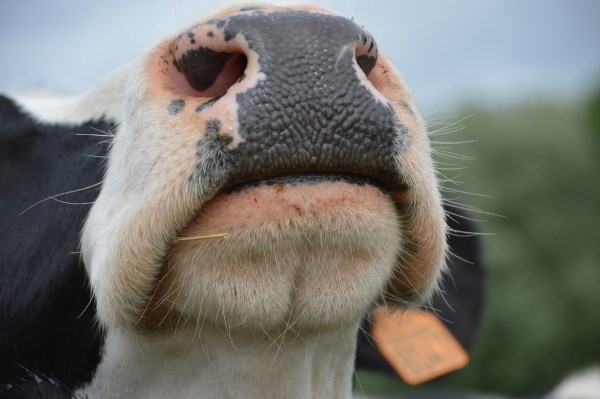 Contestants pose with dairy cows during the Miss Dairy Cow Pageant in Shuozhou, Shanxi Province.