Bored with the same old typical tourist destinations? Check out these 10 weirdly offbeat guided tours. Far from normal, they will give you a new perspective about the the city or country you are visiting. From prostitutes and mobsters to Bollywood dancing girls and marijuana fields, these tours are an insider's peek behind the veiled curtain. Your horizons are sure to be broadened...
1

Go Window Shopping for Prostitutes: Red Light District Tour, Amsterdam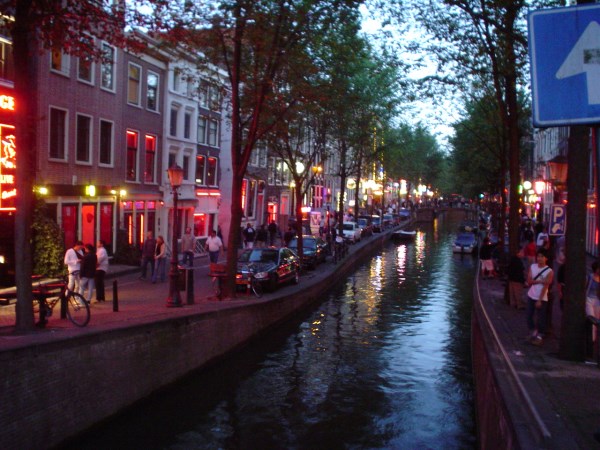 Amsterdam may be quaintly revered for its windmills, wooden shoes, and maybe even for Van Gogh, Anne Frank, and Heineken, but everyone knows that this is where the freaks come out at night. Known, with a smirk and a wink, for its drug cafes and legalized prostitution, this is one of the best cities to explore vice in all of its splendid debauchery.
There are several tour companies here that will lead visitors into the steamy night to see erotic museums, sex shops, and the fancy ladies who display themselves for sale in storefront windows in the infamous Red Light District. Visit Warmoestraat, the hardcore leather neighborhood and try on some handcuffs- you know, just for fun.
Hear the facts and fiction about this legendary district from your tour's knowledgable guides, and then return to the safety of your hotel room knowing that you have dipped your toe into the sordid waters.
2

See Unexplainable Artwork Created by Aliens: Crop Circles Tour, England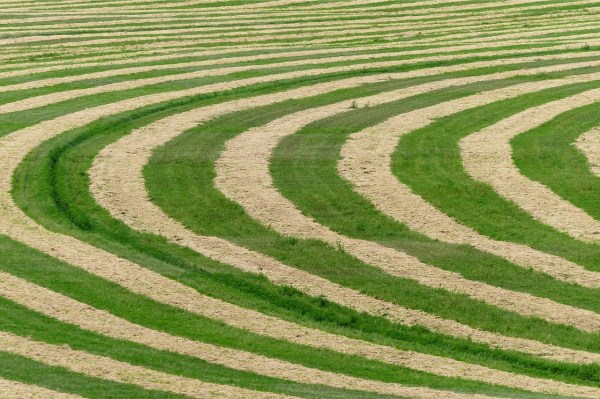 Great Britain is home to royalty, Big Ben, some pretty cool rock bands, afternoon tea, and the stiff upper lip. Although its medieval history is quite interesting, we don't often associate it with unexplained phenomena and aliens visitations. But what about Stonehenge, you may ask? That's where things begin to get weird.
From crop circles, balls of light, and weird energy fields to the mysterious Stonehenge rock formations, there are tour groups that specialize in giving Crop Circle Tours. Fly over the circles with your tour group in a small plane and walk through them while hearing stories about the UFO connection.
One company's website requires a liability waiver and warns that these weird energies may cause cameras and laptops to permanently malfunction. It specifically asks people with pacemakers not to participate. Go if you dare.
3

Walk in the Footsteps of Murderer Charles Manson: The Helter Skelter Tour, Los Angeles, California, USA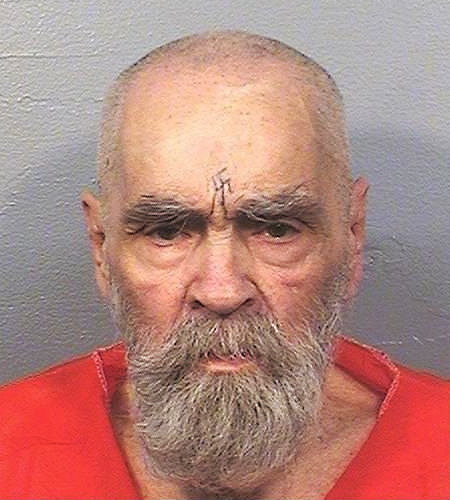 Los Angeles may be known for technicolor blue skies and the gleaming white teeth of movie stars, but the underbelly of this city has a history of its own. There are a few tour companies, such as Dearly Departed Tours and the Esotouric company, that specialize in showing off true crime sights and telling stories of the nitty gritty realities of a city that is as weird and diverse as Hollywood.
The Helter Skelter Tour concentrates on the Manson Family and its notorious murders of the 1960's. Van loads of tourists get to see first hand the Manson murder locations and follow the route that the murderers actually took while leaving the scene.
The tour stops at a driveway to see the actual water spigot where one of the killers stopped to wash Sharon Tate's blood from his hands, and also drives by the restaurant where Ms.Tate had her last meal. Morbidly intriguing, this is a far cry from viewing the Hollywood Sign.
4

Get Lost in Bob Marley's Cloud of Ganja Smoke: Bob Marley Bus Adventure, Jamaica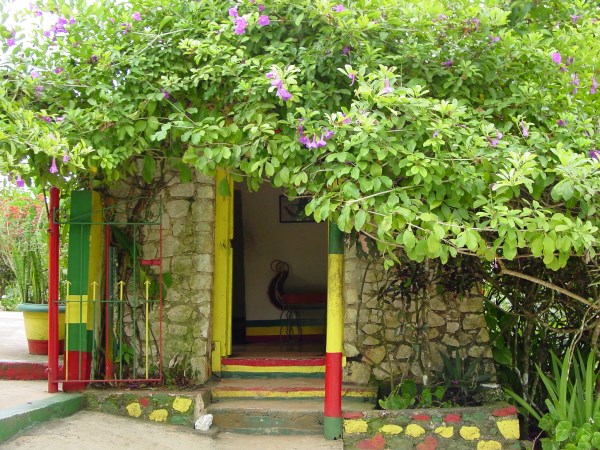 Jamaica may be known for its resorts and its crystal clear blue waters, but it is probably most famous for its number one son, reggae messiah Bob Marley and his insatiable love of marijuana. There are several reputable tour companies and a few off the book ones, if you get my (cough) drift, that will take you on detailed tours of Marley's life.
These tours have become known as "Ganja Tours" because they go to the Rastafarian populated area of Jamaica called Nine Mile, and often include a secret tour of a working marijuana plantation. At the Bob Marley compound, where Marley is buried, visitors have the option to purchase the profitable weed, still illegal in Jamaica, through a hole in a wall.
Although the marijuana connection is not boasted about in their brochures or websites, most of these tours come with an age restriction of 18 years old and up for obvious reasons.
5

Meet a Voodoo Priest and Take Part in a Spooky Ceremony: Mystical Tour, Haiti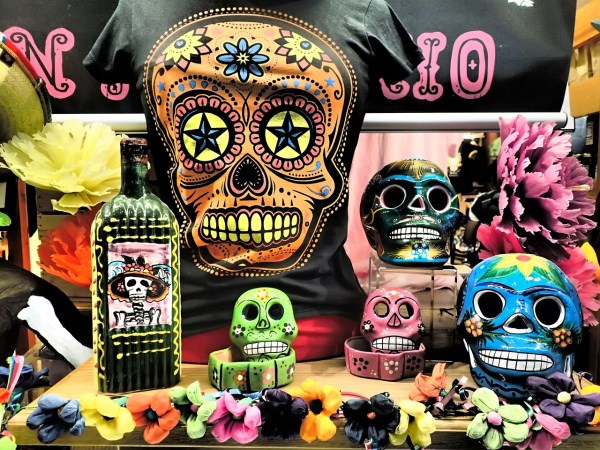 Although Haiti experienced massive devastation with its 2010 earthquake, visitors can still partake in the scary Voodoo Tours that explore the country's intense and magical religion firsthand.
Tour groups are taken first to see a live voodoo show and then are introduced to voodoo priests and practitioners. The tour then invites the "intellectually curious travelers" of the group to take part in an actual voodoo ceremony which may or may not involve ritual live animal sacrifices. If you are brave and have wishes that need mystical granting this may be a tour for you.
6

Visit Mob Hangouts and Murder Sites: The Vegas Mob Tour, Las Vegas, Nevada, USA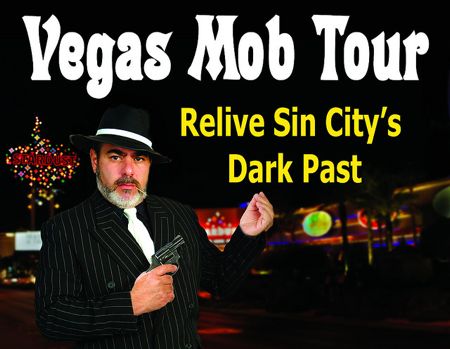 The city of Las Vegas may now be known for its family friendly themed hotels, large dinner buffets, and elaborate stage shows, but it is common knowledge that this desert oasis was started by the Mafia. Take the Vegas Mob Tour and learn about Sin City's dangerous past.
This guided bus tour takes guests to actual locations where bloody murders and mob related criminal activities took place. Hear stories about the darkest secrets of this city while visiting the hangouts of hit men and their notorious crime bosses. Once you learn about the dangerous history of this sinful city you may never look at it the same way again.
7

Explore a Real Life Nuclear Wasteland: Chernobyl Tour, Ukraine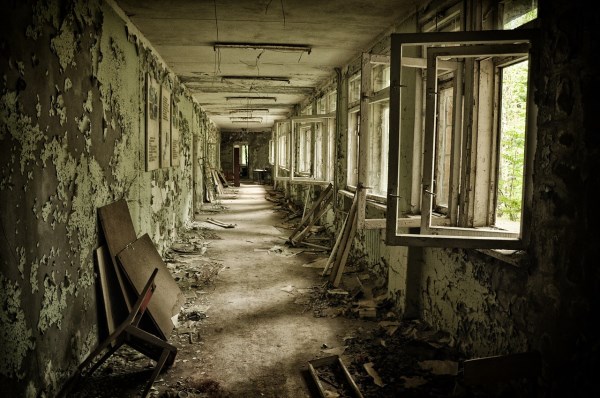 Although it may seem like a dangerous health risk, it is now possible to take a guided tour through the village of Chernobyl, the site of the Soviet Union's massive and deadly 1986 nuclear disaster. Chernobyl is considered to be the worst nuclear power plant accident in history and is still filled with radiation hot spots. This area is now a disturbing abandoned wasteland and is essentially a ghost town.
Groups are driven through government checkpoints into the Exclusion Zone, a 20-mile area that is still off limits except to those on special tours. They are then taken to the the Chernobyl Power Plant and are able to get within 100 feet of the contaminated Reactor #4, the cause of the horrible catastrophe.
On the way to the power plant the tour group stops at the almost entirely buried village of Kopachi, where they get to enter an eerie Kindergarten classroom where dust-covered toys await children who will never return. Though on the creepy side, this tour shows exactly how fragile human lives can be.
8

Have a Real Criminal Lead You Through an Actual Prison: San Pedro Prison, Bolivia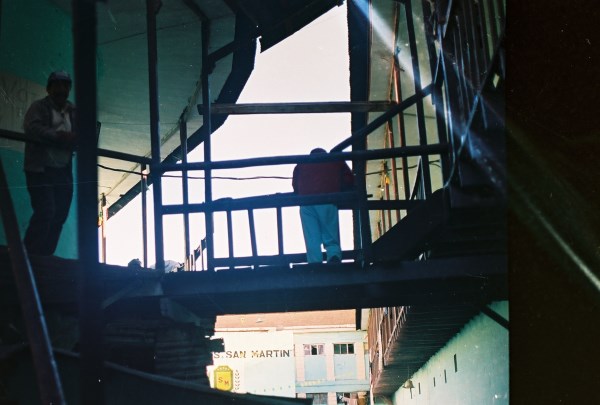 In La Paz, Bolivia tourists are able to pay criminals to lead them on guided tours of the town prison. Although officially frowned upon by authorities, bribes of guards and officials allow the curious to view the inside of a place where most are hoping to escape.
San Pedro Prison is an unusual prison in which the families of the inmates may choose to live inside the lock-up with their law-breaking relatives. Those who are confined must pay rent on their prison apartments, and this prison is filled with a mixture of decent living conditions for those with money and rat infested hovels belonging to the very poor. Another interesting thing about this Bolivian prison is that guards can only be found on the outside of the gates. They are not allowed inside to police the criminal population.
The San Pedro Prison tour takes a lot of trust and courage. Paying to be locked behind bars with criminals for an unguarded tour surely sounds adventurous, but hopefully there is someone waiting with a key when the tour is finished.
9

Go Behind the Scenes of a Bollywood Movie: Bollywood Tours, Mumbai, India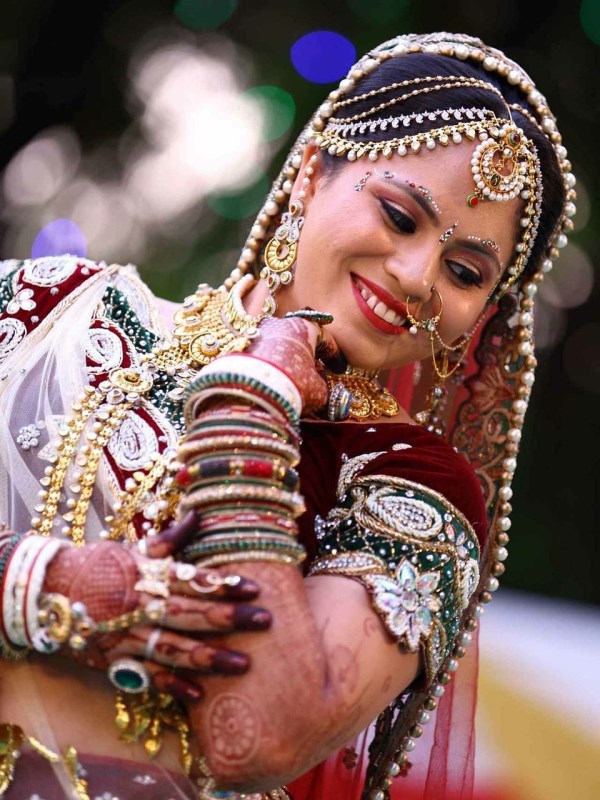 Many people take tours of India's temples and its cultural and historical monuments, but a more unusual visit to India might include a guided tour of the Bollywood film studios and their flamboyant movie sets.
Several companies in Mumbai, Bollywood's film center, offer behind-the-scenes looks at the colorful musical world of one of India's most prolific businesses. Bollywood produces over 800 films a year, over twice as many as Hollywood. Most of the movies are formulaic love stories including song and dance numbers which feature over 100 choreographed dancers.
On the Bollywood tour, groups can watch these elaborate dance rehearsals and often pose with India's top actors and actresses on set. It's a unique way to get a view into India's love of pop culture.
10

Get a Stinky Whiff of Underground Paris: Paris Sewer Tours, France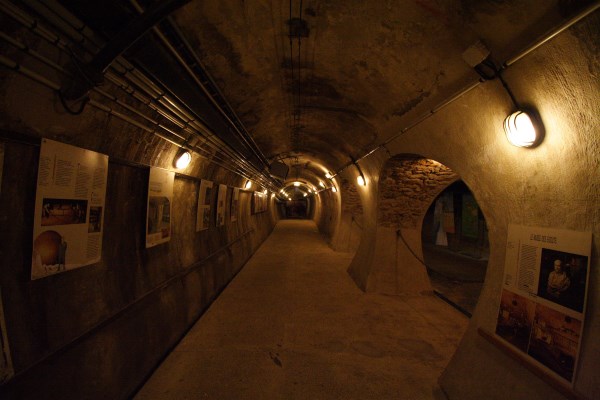 Paris may be renowned for its enticing smells, like the scent of exotic perfumes, the warm deliciousness of freshly baked croissants, and the musty aroma of a newly-popped wine cork, but how about the smell of raw sewage?
That's exactly what you'll find on the strange and eclectic Paris Sewer Tour. See the ignored metropolis under the City of Lights and learn about a different kind of Paris history. Walk these underground streets and see things from a truly unconventional viewpoint. The Eiffel Tower, The Notre Dame Cathedral, and the Louvre may certainly have a lot to offer, but this down and dirty tour is sure to be a conversation starter.