1

"Please Leave the Room If This Will Affect You.": Pennsylvania State Treasurer Kills Himself on Live T.V.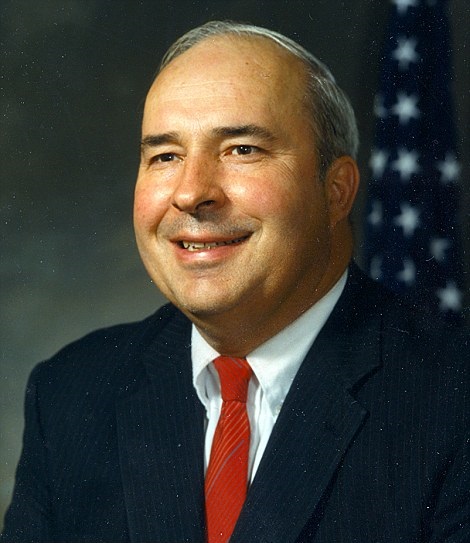 In 1987, Pennsylvania State Treasurer R. Budd Dwyer was convicted for bribery and was about to be sentenced. Facing up to 55 years in prison and a $300,000 fine, Dwyer called a press conference, seemingly to announce his resignation.
Once in front of the cameras, Dwyer read from a prepared statement, that turned out to be a suicide note: "I've repeatedly said that I'm not going to resign as State Treasurer. After many hours of thought and meditation I've made a decision that should not be an example to anyone because it is unique to my situation. Last May I told you that after the trial, I would give you the story of the decade. To those of you who are shallow, the events of this morning will be that story. But to those of you with depth and concern the real story will be what I hope and pray results from this morning--in the coming months and years, the development of a true Justice System here in the United States. I am going to die in office in an effort to ...see if the shame[-ful] facts, spread out in all their shame, will not burn through our civic shamelessness and set fire to American pride. Please tell my story on every radio and television station and in every newspaper and magazine in the U.S. Please leave immediately if you have a weak stomach or mind since I don't want to cause physical or mental distress. Joanne, Rob, DeeDee - I love you! Thank you for making my life so happy. Good bye to you all on the count of 3. Please make sure that the sacrifice of my life is not in vain."
He then handed three of his staffers an envelope, one of which contained a letter to his wife, before producing another envelope with a .357 inside. Pandemonium broke out as Dwyer said, "Please, please leave the room if this will affect you." He opened his mouth, inserted the gun and pulled the trigger. News cameras caught it all and the feed went out live.
*WARNING: VIOLENT CONTENT*

2

"Football Season Is Over": Counterculture Journalist Hunter S. Thompson's Final Words were Published in Rolling Stone Magazine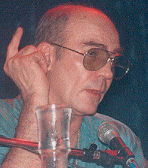 Hunter S. Thompson, gonzo journalist and author, shot himself in the face at his compound in Woody Creek, Colorado on February 20, 2005. At 67, Thompson's heath problems were increasing due to years of heavy drinking and drug use, and he had recently undergone a hip replacement. Unwilling to suffer greater pain or become what he felt was a burden to his family, he made the decision to end his life. As friend and frequent collaborator, artist Ralph Steadman, explained, "He told me 25 years ago that he would feel real trapped if he didn't know that he could commit suicide at any moment. I don't know if that is brave or stupid or what, but it was inevitable."
Thompson's suicide note was fittingly published in Rolling Stone Magazine. It was titled "Football Season Is Over" and read, "No More Games. No More Bombs. No More Walking. No More Fun. No More Swimming. 67. That is 17 years past 50. 17 more than I needed or wanted. Boring. I am always bitchy. No Fun — for anybody. 67. You are getting Greedy. Act your (old) age. Relax — This won't hurt."
3

"You Understand that Last Night Was Only a Comedy.": Husband of a Famous Actress Kills Himself After a Marriage Consummation Fiasco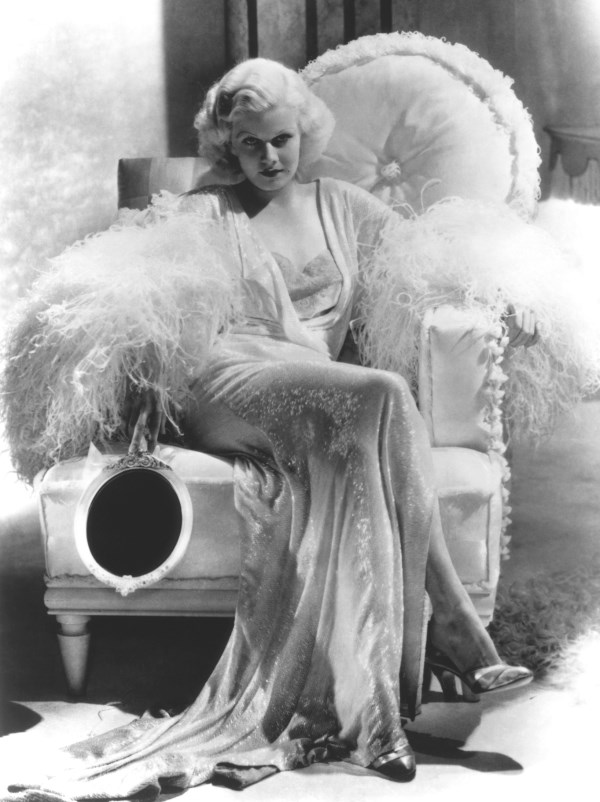 Blonde bombshell and sex symbol Jean Harlow shocked the Hollywood community when she announced, at 21-years-old, that she would marry unassuming, bookish Paul Bern, a studio executive who was twice her age.
Almost immediately after the couple married, cracks in the union started to show. It was rumored that Bern had beaten Harlow, and that they were having financial difficulties. On September 5, 1932, just four months after his marriage to Harlow, Paul Bern was found shot to death in his wife's bedroom. He was found nude, drenched in his wife's perfume, with the gun and a suicide note by his side which read, "Dearest Dear... Unfortunately, this is the only way to make good the frightful wrong I have done you and wipe out by abject humility. I love you.... Paul." The postscript read, "You understand that last night was only a comedy."
Rumors that Bern was murdered have circulated for years, but the official story still stands; Bern was suffering a "physical infirmity" that prevented him from consummating his marriage to Harlow, and the "comedy" was, in fact, a failed attempt by Bern to carry out his marital obligations with a realistic sex toy.
4

"Absolutely No Reason Except I Have a Toothache.": Unbearable Pain Caused a Man to Jump from the Golden Gate Bridge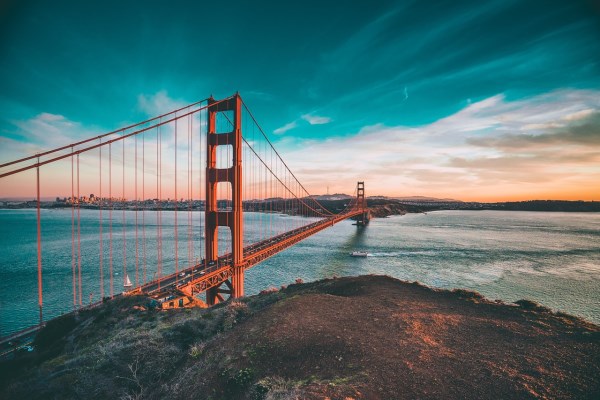 The Golden Gate Bridge is one of the most popular suicide destinations in the world. Over 1300 people have plummeted to their deaths in the icy waters of the San Francisco Bay since it opened in 1937.
In 1954, 49-year-old John Thomas Doyle took his own life. He could have been suffering from trigeminal neuralgia, also known as "suicide disease," a nerve disorder that causes intense pain in the face from the slightest amount of stimulation. The reason for jumping from the bridge was a simple one, laid bare in his suicide note; "Absolutely no reason except I have a toothache."
5

"Excuse the Blood": Lead Singer of the Nowegian Black Metal Band Mayhem Slits His Wrists and Throat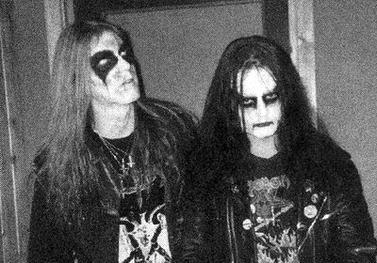 Per Ohlin was darkness personified. As lead singer of the band Mayhem, he was known by his stage name, "Dead."
Dead was the real deal. A childhood brush with death left him depressed, introverted, and obsessed with death throughout his life. He would cut himself both on and offstage. Dead wanted to look like a corpse, so much so that he wore "corpse paint," which involved painting his face black and white. He buried his clothes before a concert and dug them up right before a show so the smell of earth was on them. He also carried around a dead crow and would smell it just before performing so he had the stench of death on his nostrils as he took the stage. Bandmate Euronymous once said, "I honestly think Dead is mentally insane."
In April of 1991, Dead was found by Euronymous after having slit his wrists and throat. He made sure to finish the job by shooting himself in the head with a shotgun. His suicide note read, "Excuse the blood, but I have slit my wrists and neck. It was the intention that I would die in the woods so that it would take a few days before I was possibly found. I belong in the woods and have always done so. No one will understand the reason for this anyway. To give some semblance of an explanation I'm not a human, this is just a dream and soon I will awake. It was too cold and the blood was coagulating all the time, plus my new knife is too dull. If I don't succeed dying to the knife I will blow all the shit out of my skull. Yet I do not know. I left all my lyrics by 'Let the good times roll'—plus the rest of the money. Whoever finds it gets the fucking thing. As a last salutation may I present 'Life Eternal'. Do whatever you want with the fucking thing. Pelle."
A photo his bloodied corpse is the artwork for the Mayhem bootleg LP Dawn Of The Black Hearts.
6

"Stan Polley is a Soulless Bastard.": Badfinger Singer Hangs Himself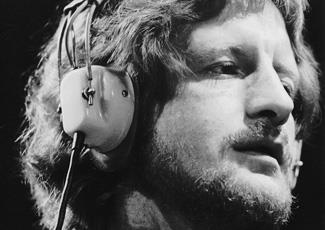 In 1974, after a string of hits with The Beatles' Apple Records, the band Badfinger signed with a new label and procured a new manager, Stan Polley. They soon discovered that, through dubious contractual obligations to Polley, they were completely broke.
Panic set in, especially for singer Pete Ham, who had just bought a new house and whose girlfriend was expecting a child. On April 23, 1975, a despondent Ham hung himself in his garage. He left a note which read, "Anne, I love you. Blair, I love you. I will not be allowed to love and trust everybody. This is better. Pete. P.S. Stan Polley is a soulless bastard. I will take him with me."
7

"Life is Meaningless.": Man Leaves a 1,904 Page Suicide Note and Then Shoots Himself as Part of a Philosophical Exploration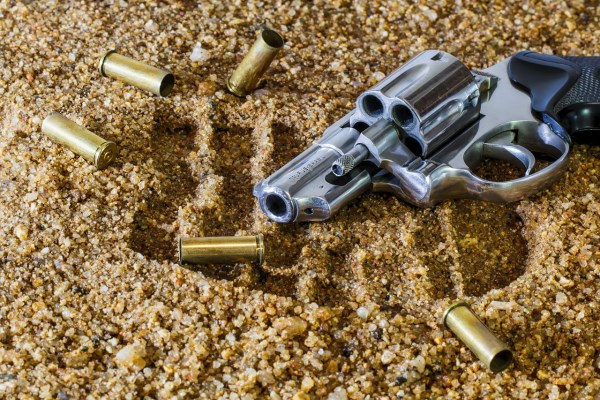 Thirty-five-year-old Mitchell Heisman shot himself on the steps of Memorial Church on the Harvard University campus, where hundreds were gathered to observe Yom Kippur. He left behind "Suicide Note," a 1,904 page missive that he spent five years researching and writing.
"Suicide Note" touches on historical, religious, and nihilistic themes. Heisman appeared to have taken his life as part of a philosophical exploration that he called "an experiment in nihilism."
His father, Alvin Heisman, passed away when Mitchell was still a child, leaving Mitchell a small inheritance. While his father's death afforded him the ability to complete his life's work, it also gave rise to his belief that life was essentially meaningless. "The death of my father marked the beginning, or perhaps the acceleration, of a kind of moral collapse, because the total materialization of the world from matter to humans to literal subjective experience went hand in hand with a nihilistic inability to believe in the worth of any goal."
He wrote, "Every word, every thought, and every emotion come back to one core problem: life is meaningless. The experiment in nihilism is to seek out and expose every illusion and every myth, wherever it may lead, no matter what, even if it kills us."
On the morning of Yom Kippur, Heisman, dressed all in white in Jewish tradition, said goodbye to his roommate and scheduled "Suicide Note" to be sent to hundreds of people via email a few hours after his death.
8

"In Living Color, You are Going to See Another First: Attempted Suicide.": Talk Show Host Kills Herself on Live T.V.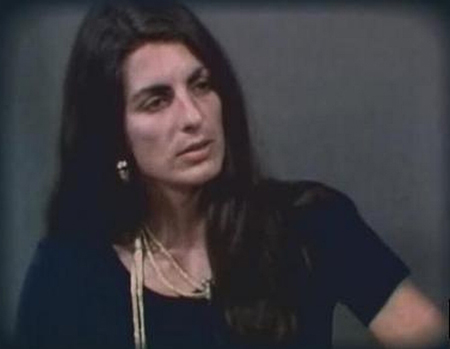 On July 14, 1974, Christine Chubbuck was getting ready to go on air as the host of her Sarasota, Florida morning show Suncoast Digest. She confused staffers by breaking from her usual routine and announced that she would recite the news first, something she had not usually done.
The first few minutes went by without incident, until she reported on a story that happened the day before–a shooting at a local restaurant. The tape of news footage from that story jammed and Christine said, "In keeping with Channel 40's policy of bringing you the latest in blood and guts, and in living color, you are going to see another first: attempted suicide." She then pulled out a .38 caliber revolver and shot herself in the head.
As Chubbuck was rushed to the hospital in critical condition, news director Mike Simmons found a script in which she had detailed the suicide attempt. "TV 40 news personality Christine Chubbuck shot herself in a live broadcast this morning on a Channel 40 talk program. She was rushed to Sarasota Memorial Hospital." She accurately predicted the hospital, but was pronounced dead a day later.
9

" 'Little Grey'...Would Be Able To Prove My Innocence.": Man Sends a Suicide Note by Carrier Pigeon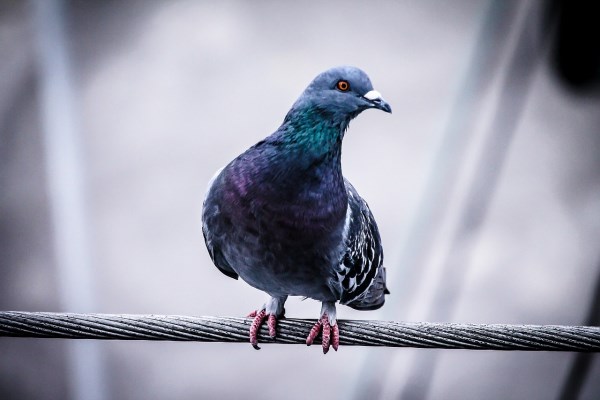 A man in the Chinese city of Zhengzhou found a suicide note tied to the leg of a carrier pigeon that read, "I really have not done anything to hurt you. We have been together for five years. Do you not know what kind of person I am by now? It is too bad that our 'Little Grey' is just a pigeon. It would be great if it could speak. It would be able to prove my innocence. I have no other choice. Is death the only way to prove it? Loving you is really hard! These are my last words. Shiyazi."
The pigeon had markings and was traced back to a man in Zhengzhou, but it was not the person who signed the note. That man has never been found.
10

"My Work is Done. Why Wait?": Founder of Eastman Kodak Leaves a Concise Suicide Note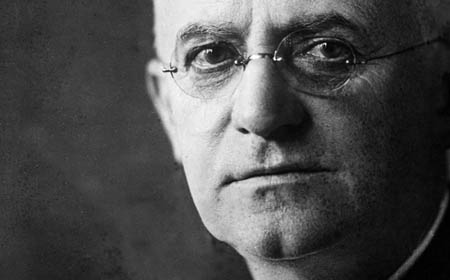 George Eastman was the founder of the Eastman Kodak Company and the inventor of roll film. He played a leading role in transforming photography from a complex, expensive hobby of the elite to an inexpensive and beloved pastime that almost anyone could enjoy.
In his final years, Eastman was suffering from a heart condition, diabetes, and a degenerative spinal disease, which made walking increasingly difficult and painful. His mother spent her last years in a wheelchair and Eastman did not want to suffer the same fate. As time passed, Eastman grew increasingly despondent. He shot himself in the the heart on March 14, 1932. His suicide note read, "To my friends, my work is done. Why wait? GE."
11

"I'm never going to transition successfully, even when I move out": 17-year-old transgender whose suicide attracted international attention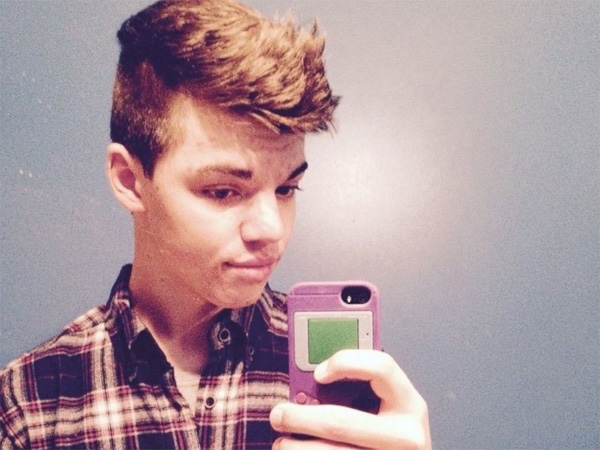 At age 14, Joshua Ryan Alcorn came out as transgender to her parents, who refused to accept her female gender identity, as they were conservative Christians. Alcorn said to have been feeling "like a girl trapped in a boy's body" since she was four, and came to identify as a transgender girl when she became aware of the term.
In the early morning of December 28, police informed news sources that she had been walking southbound on Interstate 71 near Union Township when she was struck by a semi-trailer just before 2:30 am. She died at the scene. Alcorn had scheduled for her suicide note to be automatically posted on her Tumblr account at 5.30pm. It read:
"When I was 14, I learned what transgender meant and cried of happiness. After 10 years of confusion I finally understood who I was. I immediately told my mom, and she reacted extremely negatively, telling me that it was a phase, that I would never truly be a girl, that God doesn't make mistakes, that I am wrong. If you are reading this, parents, please don't tell this to your kids. Even if you are Christian or are against transgender people don't ever say that to someone, especially your kid. That won't do anything but make them hate them self. That's exactly what it did to me."
I have decided I've had enough. I'm never going to transition successfully, even when I move out. I'm never going to be happy with the way I look or sound. I'm never going to have enough friends to satisfy me. I'm never going to have enough love to satisfy me. I'm never going to find a man who loves me. I'm never going to be happy. Either I live the rest of my life as a lonely man who wishes he were a woman or I live my life as a lonelier woman who hates herself. There's no winning. There's no way out. I'm sad enough already, I don't need my life to get any worse. People say "it gets better" but that isn't true in my case. It gets worse. Each day I get worse. That's the gist of it, that's why I feel like killing myself. Sorry if that's not a good enough reason for you, it's good enough for me.
My death needs to mean something. My death needs to be counted in the number of transgender people who commit suicide this year. I want someone to look at that number and say 'that's fucked up' and fix it. Fix society. Please."
She signed the letter with her new name, Leelah.
12

"I did not hold you back. I am guilty": The prime minister of Hungary commited suicide after a call saying the German army had just started its march into Hungary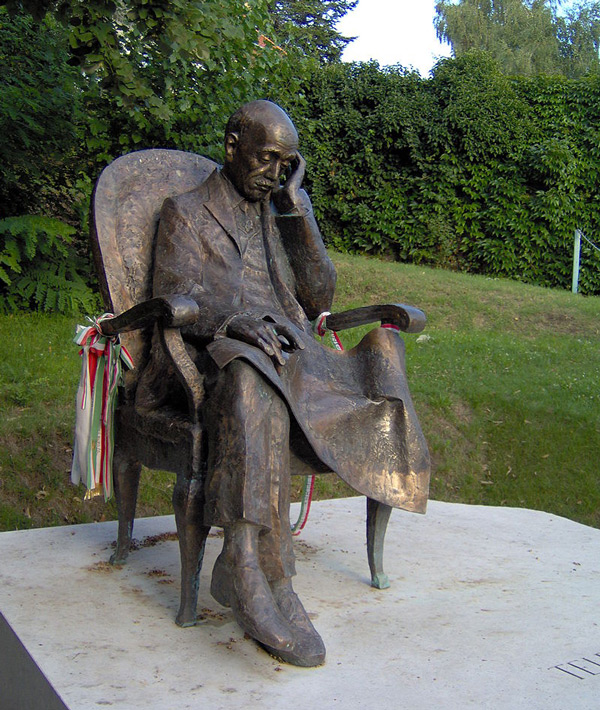 Pál Teleki was the prime minister of Hungary during WWII. A controversial figure, he tried to preserve Hungarian autonomy under difficult political circumstances, but also proposed and enacted far-reaching anti-Jewish laws.
The event that eventually led to Teleki's suicide happened in 1941, when Germany announced their armed forces had to pass through Hungary to attack Yugoslavia, a friend of Hungary. Teleki was now faced with two bad choices. He could continue to resist Germany's demands for their help in the invasion of Yugoslavia, although he knew this would likely mean that after Germany conquered Yugoslavia, it would next turn its attention to Hungary—a repeat of what had happened to Austria, Czechoslovakia and Poland. Or he could allow German troops to cross Hungarian territory, even though this would betray Yugoslavia and lead the Allies to declare war on Hungary.
Before Teleki could chart a course through the political thicket, the decision was torn from him by General Werth, chief of the Hungarian General Staff. A man of German origin, he made private arrangements with the German High Command for the transport of the German troops across Hungary. Teleki denounced Werth's action as treason.
At around midnight he received a call that is thought to have advised him that the German army had just started its march into Hungary. Teleki committed suicide with a pistol and was found the next morning. His suicide note said in part:
"We broke our word, - out of cowardice [...] The nation feels it, and we have thrown away its honor. We have allied ourselves to scoundrels [...] We will become body-snatchers! A nation of trash. I did not hold you back. I am guilty."
Winston Churchill later wrote, "His suicide was a sacrifice to absolve himself and his people from guilt in the German attack on Yugoslavia."