Mastectomy Tattoos: meet some amazing cancer survivors who chose body art instead of reconstructive surgery.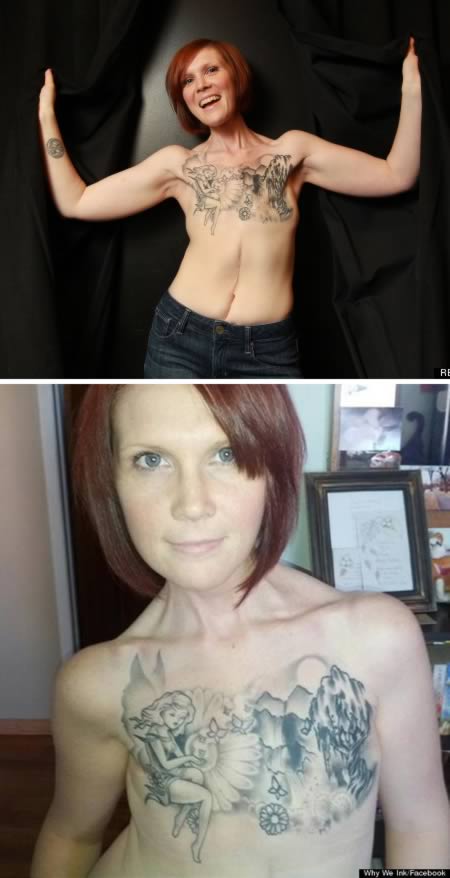 A three-time cancer survivor has revealed a tattoo of fairies and butterflies in place of her breasts.
Kelly Davidson submitted the candid snap to Facebook's "Why We Ink" page, which hosts images of those marking their own battles with the disease, or honoring loved ones who lost theirs. In the caption that accompanies the post, Davidson writes that her "tattoo symbolises a transformation, my metamorphosis, like a butterfly I changed on the outside but remained the same on the inside."
The 34-year-old woman was diagnosed with Hodgkin's lymphoma at the age of 11. At 28 she contracted breast cancer and had a double mastectomy, and two years ago she beat thyroid cancer.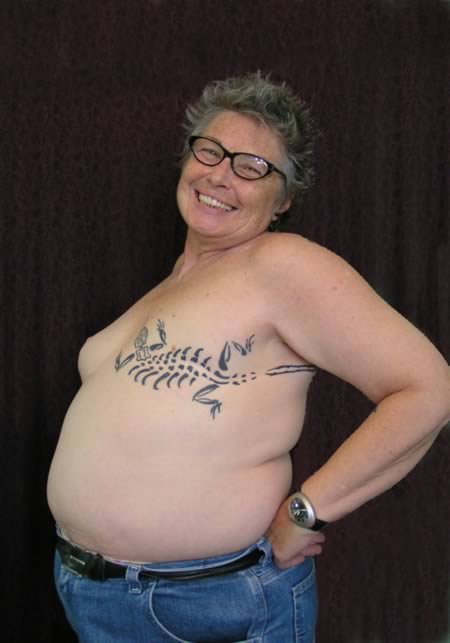 Jane Fox had her mastectomy scar incorporated into a skeletal lizard design.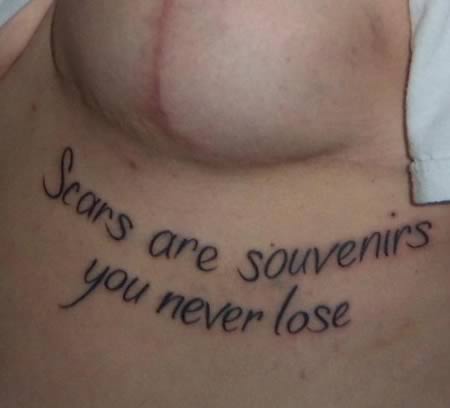 "It doesn't cover my mastectomy scars because I am proud of them." - Nancy Beth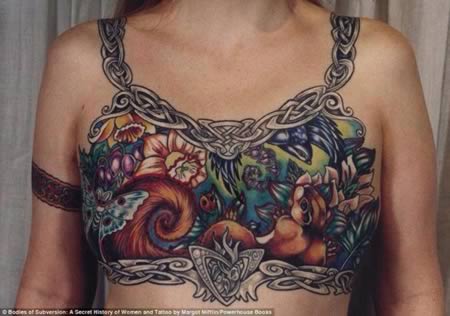 Facebook photos go viral everyday — but how many of them go viral because of Facebook's efforts to prevent them from being seen?
According to the official Facebook page of Ontario-based ink design collective Custom Tattoo Design, a photo on their feed of a breast cancer survivor with an all-over chest tattoo has been repeatedly removed by Facebook, ostensibly due to a violation of its infamously opaque terms of service concerning nudity.
To protest Facebook's actions, Custom Tattoo Design has been reposting the photo every time it's removed, and says that it will continue to do so in honor of the woman's bravery and strength.
To help them in their cause, the company has asked its thousands of followers to like and share the photo "to show your support for this and many other women who have lost so much."
The post has over 1,600,000 likes, some 830,000 shares, and around 150,000 comments, most of which express indignation at Facebook's heartless disrespect toward cancer victims.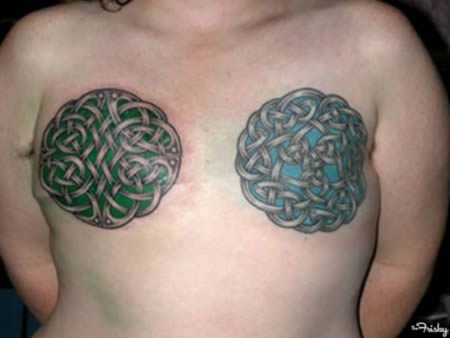 Designed by tattoo artist Pat Fish, this double knot tattoo serves a dual purpose. Breast cancer survivor Mary asked for a round Celtic knot to mitigate the appearance of the scars on her chest left from the surgery. "We consulted about art choices, and then she had the second breast removed also, so we had to wait for her immune system to be ready for this project. Over a period of several months we did the two Celtic circles."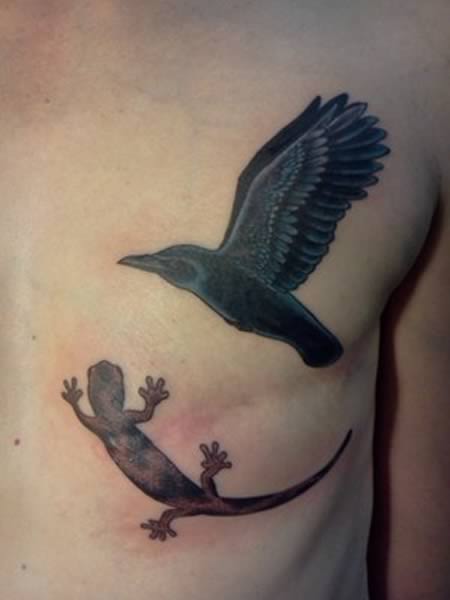 A mastectomy tattoo done by Darlene DiBona.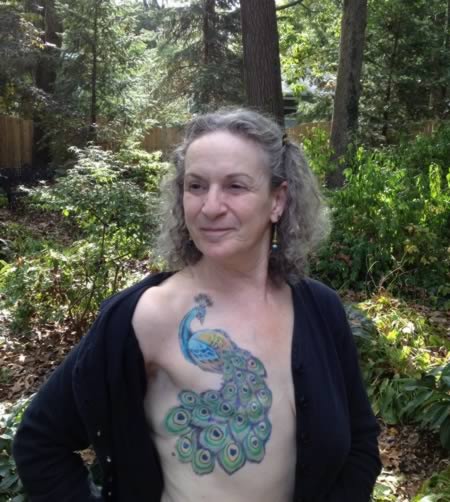 A beautiful peacock breast tattoo.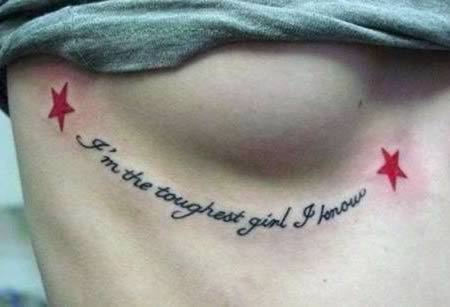 A great line for a cancer survivor.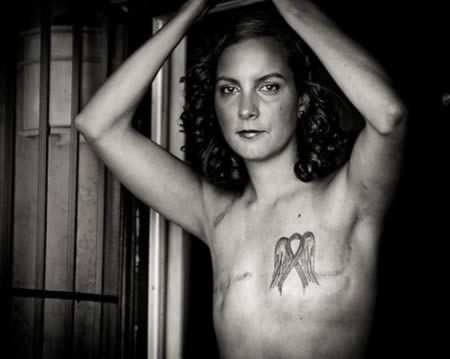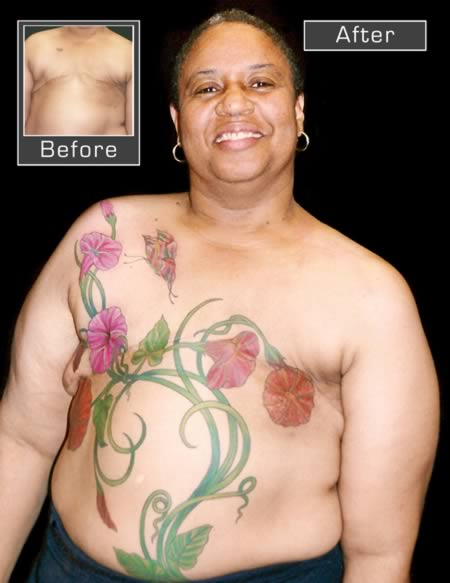 A cover up done by Madamelazonga.