Sure, someone would have to travel great distances to enjoy some of these, and others may require cooking, which requires a little forethought since most stoners probably won't want to travel or cook while blazed. But there's no denying that these just might be the most impressive stoner-tastic treats on Earth. Of course, even if someone hasn't left sufficient time to prepare for traveling or cooking, keeping these treats out of their stoned reach, they can still have fun staring and drooling while considering the mind-blowing satisfaction that someone who's high could get from the sweet, salty, cheesy treats below.
1

Spaghetti-Os Cupcakes with Velveeta Frosting and Goldfish Sprinkles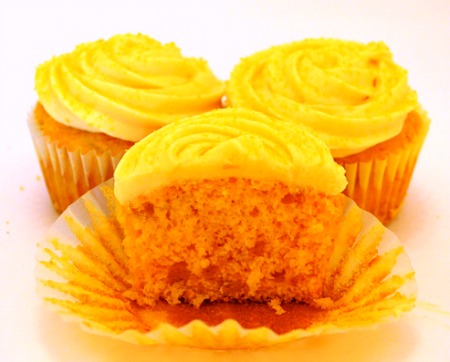 For those looking for something that will really satisfy a craving for sweet, savory, and cheesy snack foods, it's hard to beat Food Beast's Spaghetti-Os Cupcakes with Velveeta Frosting and Goldfish Sprinkles. It sounds like someone knew that stoners want every great snack food all in one glorious bite.
2

Cheesy Blasters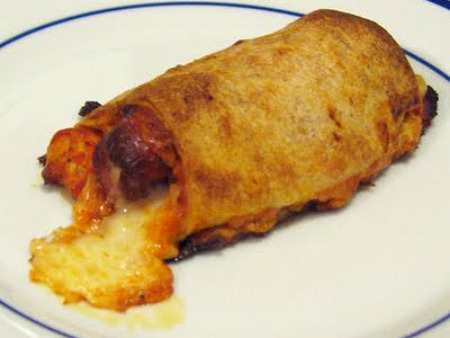 30 Rock's Liz Lemon might not be a stoner, but you'd never know it by the way she eats. Anyone who has ever watched the show and wished that Cheesy Blasters (a hot dog with jack cheese wrapped in pizza) were real should try making their own with this recipe by Lunch Blog KC. Of course, it will take a pretty intense high to start seeing Meat Cat.
The same site even has a great 30 Rock-inspired drink to wash it down, the dreaded Buffalo Chicken Shake, though I don't think I'd want this no matter how many drugs I took.
3

Jack-In-The-Box's Munchie Meals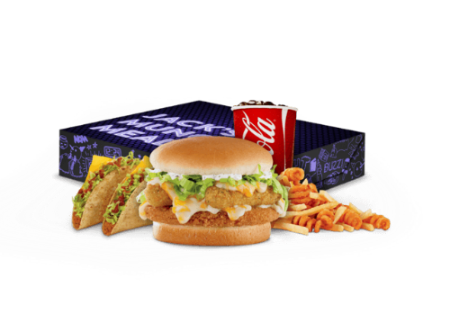 As the name implies, these creations were pretty much made to satisfy stoned food cravings. Each meal comes with a drink, two tacos, and a mix of curly fries and regular fries, but it's the main course that really sets the mood for these feasts. Enjoy a cheeseburger with a grilled cheese sandwich for a bun. Or, try a chicken sandwich topped with mozzarella sticks and cheese sauce. Those who prefer breakfast flavors when they're blazed will enjoy the Brunch Burger that tops a croissant roll with a hamburger patty, bacon, hash browns, egg, and cheese. Or, for those who don't dig sandwiches, there are always the Loaded Nuggets topped with two kinds of cheese, ranch sauce, and bacon. Oh, and did I mention these meals are only available after 9 PM? As if stoners actually smoke on a schedule.
For another great local stoner treat, Denny's offers their Mac N' Cheese Big Daddy that tops a sour dough cheese burger with a heaping scoop of macaroni and cheese.
4

Deep Fried Deviled Eggs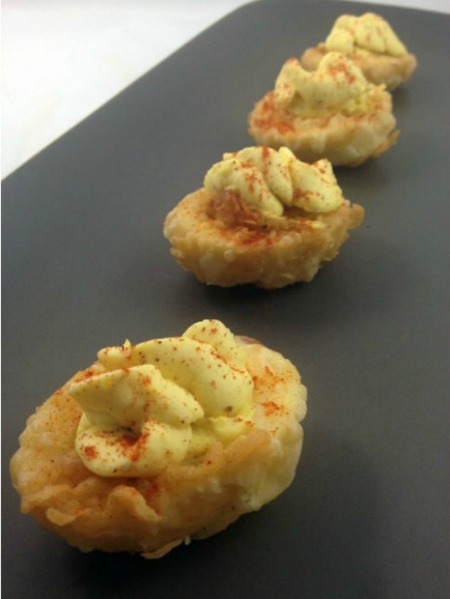 Deviled eggs are delicious, but they aren't nearly fatty enough for some people. That's why stoners should try deep frying the boiled egg whites in a light batter before adding the filling (seriously, do this before you get wasted people). Bam! Hot, crispy, sweet, egg-y goodness.
Those eggs still just aren't fatty enough for some people's liking though. For those fans of ultimately fattening snacks, Picture the Recipe's impressive Scotch Deviled Eggs are sure to please. To make them, wrap sausage and bread crumbs around a hardboiled egg before throwing the whole mess in a deep fryer. Then it's just a matter of scooping out the yolk, making your favorite deviled egg filling, and squirting it back into the center of these fantastically calorie-laden snacks.
5

Pizza Dogs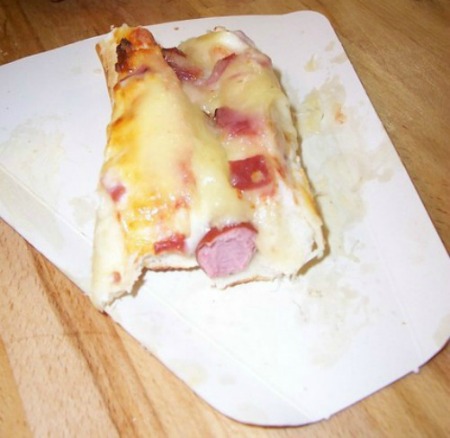 Amsterdam is pretty much the kingdom of weed fantasies come true, and as if smoking while walking down the beautiful canalled streets wasn't enough, the city is also home to some of the best stoner foods in the world. Enter the pizza dog, a hot dog with a hefty bun that is then covered in a light spread of pizza sauce and a heavy load of cheese and pizza toppings like onions, pepperoni, bell peppers, and mushrooms. It's the best of two snack food favorites rolled into one.
These are pretty much the only item on this list that I've personally enjoyed, and I can tell you that they really are heavenly… especially when they're served with a pile of fries and a giant soda.
6

Donut Waffles
Those who prefer something a little sweeter after smoking should be sure to check out another of Amsterdam's great stoner specialties, giant waffles coated in donut-like toppings. Featured flavors include strawberry or chocolate glaze topped in crushed nuts, sprinkles, or dried coconut. Finally, you can get all the sweet satisfaction of a donut with the great texture and satisfaction of a waffle.
For those who can't make it to the Stoner Capital of the World, Sugar Swings has a great recipe for making these Amsterdam-style waffles at home.
7

Churro Apple Pie Waffles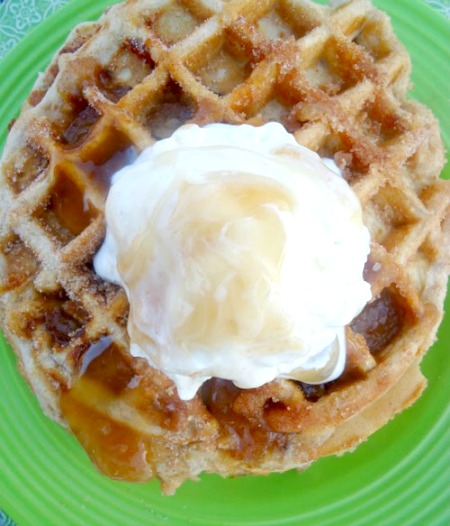 For those who are looking for a great waffle treat without having to travel all the way to Amsterdam, these amazing churro apple pie waffles are sure to hit the spot. That's right, Chica Chocolatina knows how to make crispy waffles that are not only dusted with sweet cinnamon sugar but also stuffed with delicious apple pie filling, ensuring that the diner gets two desserts included in one delicious breakfast treat. These can even be topped with melty vanilla ice cream for even more sugary greatness.
8

Cheese Grilled Cheese Sandwich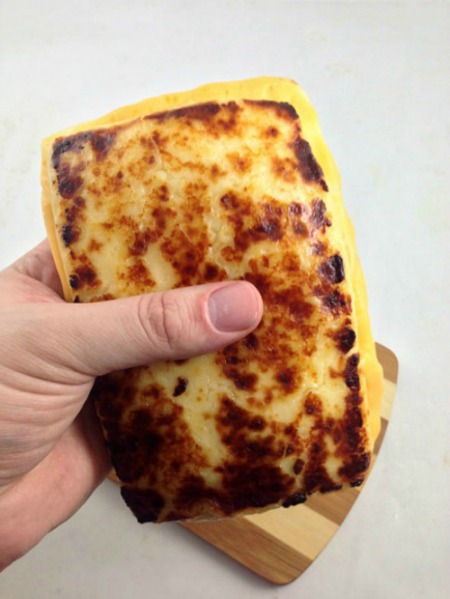 The name sounds redundant, but the Cheese Grilled Cheese Sandwich by Dude Foods is anything but. That's because this heavenly creation ditches the boring bread of a typical grilled cheese and substitutes in bread cheese, which is a thick, unmelting cheese. Just add some melty, gooey American cheese in the middle to get the most epic grilled cheese sandwich ever created, though I guess it could technically be made more epic by adding some bacon.
Dude foods didn't let that great recipe stand alone though. The site also suggests using three of these in place of buns in a double bacon cheeseburger. Now that's a meal fit for a Stoner King and Queen.
9

Apple Pie with a Bacon Top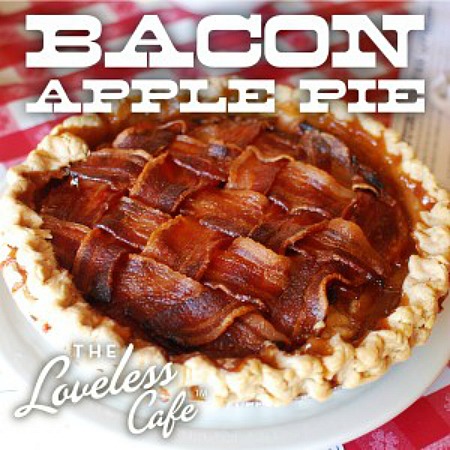 Crusts allow fruit pies to bake into soft, moist treats without suffering from burnt edges, but while they're necessary, they're certainly the weakest part of the pie –until now. Thanks to the Loveless Café in Tennessee, anyone can now get their apple pie with a delicious, savory bacon lattice crust instead of boring old dough. Best of all, they even have the recipe online so those craving sweet apples and salty bacon together at last don't have to head to Tennessee to try it for themselves.
For those who prefer savory snacks while burning, this recipe for a Macaroni and Cheese Pie With a Bacon Lattice Crust is another great bacon-topped pie treat with more cheesy fantasticness.
10

Pure Frosting Cupcakes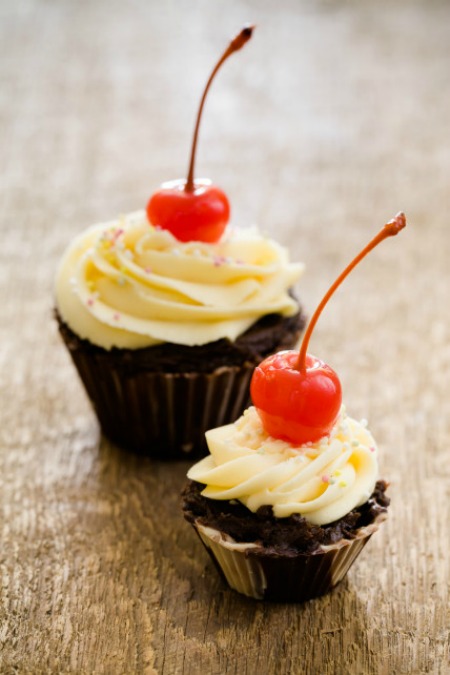 Sure, cakes are somewhat high in calories, but they also have some nutrients from the eggs, flour, butter, etc. So, why not cut out all the healthy bits and eat a cupcake made of nothing more than sugary, fatty frosting topped with more sugary frosting instead? This frosting cupcake by The Cupcake Project even features an edible shell, as it too is made from chocolate.