1

First Woman on Death Row to Die by Lethal Injection (1998)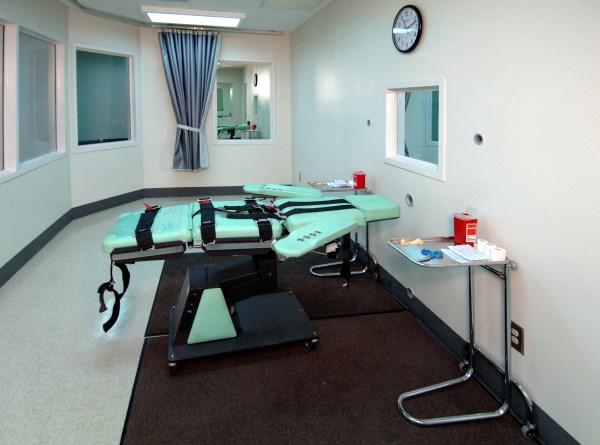 On February 3, 1998, Karla Faye Tucker became the first woman to be executed by lethal injection in the United States. She was convicted of murder in Texas in 1984 and put to death fourteen years later. Because of her gender and her marriage to her prison minister, the Reverend Dana Lane Brown, she inspired an unusually large national and international movement advocating the commutation of her sentence to life imprisonment, a movement which included a few foreign government officials.
According to the media, on Monday June 14, 1983, Tucker and her boyfriend Garrett entered Jerry Dean's home intending to steal a motorcycle. During the burglary, Tucker and Garrett entered Dean's bedroom. After both men fought, the blows from Garret caused the death of the house owner.
Garrett left the bedroom again to continue loading Dean's motorcycle parts into his truck. Tucker was left in the room and noticed a woman who had hidden under the bed covers against the wall. The woman was Deborah Thornton. Upon discovering Thornton, Tucker grazed her shoulder with the pickaxe as Thornton and Tucker began to struggle. Tucker proceeded to hit Thornton repeatedly with the pickaxe and then embedded the axe in her heart. Tucker would later and testify that she experienced intense multiple orgasms with each blow of the pickaxe.
The next morning, a co-worker of Dean's who had been waiting for a ride entered the apartment and discovered the victims' bodies. An investigation led to the arrests of Tucker and Garrett.
Although the death penalty was hardly ever sought for female defendants, Tucker, along with Garrett, was sentenced to death in late 1984. However, Garrett died in prison of liver disease in 1993.
Tucker was executed by lethal injection on February 3, 1998.
2

First Woman to Scale Mount Everest with Prosthetic Legs (2013)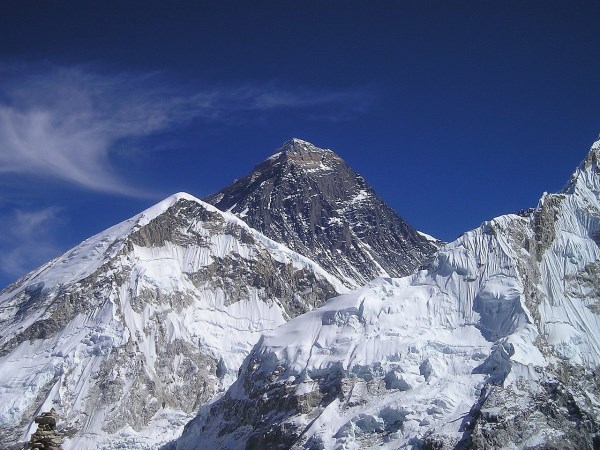 On May 21, 2013, 26-year-old Arunima Sinha became the first woman in the world to conquer Mount Everest with prosthetic legs after she successfully climbed the world's highest peak. The achievement coincides with the 60th anniversary of the first conquest of the Mt. Everest by Edmund Hillary and Tenzing Norgay on May 29, 1953.
Arunima, an ex-volleyball player at the national level, was born in Uttar Pradesh, India, where she lost a leg in a railway accident in 2011 after she was shoved from a moving train by thieves. She reportedly attempted to fight them off as they tried stealing her purse. However, Police disputed her version of the story; they said that she was either attempting suicide or had jumped out to evade arrest for travelling without a valid ticket. The fate of the case is unknown, but what is certainly true is that a passing train crushed her leg, forcing doctors to amputate below the knee to save her life. After a few months she was provided with a prosthetic leg.
According to Arunima's words, she is now busy with plans to open a sports academy for poor and physically challenged children. For this purpose, she has already achieved a piece of land in the Unnao district in Uttar Pradesh.
3

First Woman to Become Pregnant After a Womb Transplant (2011)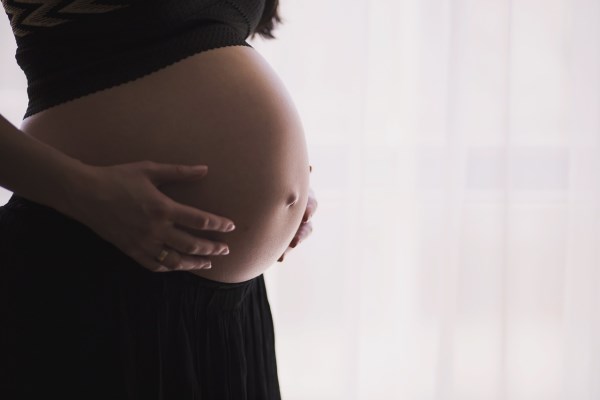 On August 9, 2011, a 21-year-old Turkish woman named Derya Sert, who was born without a uterus, became the first woman in history to have successful uterus transplant surgery.
Mrs. Sert was born without a womb, a rare condition which affects around one in 5,000 women. However, her ovaries were healthy and she produced eggs, which doctors harvested before the womb transplant to create embryos that would be fertilized with sperm from her husband, Mustafa.
Doctors waited for 18 months before implanting an embryo into the transplanted womb to give the pregnancy the greatest possible chance of survival.
On April 12, 2013, Akdeniz University announced that Derya Sert was pregnant. Unfortunately, on May 14, 2013, it was announced that Sert had terminated her pregnancy in its 8th week following a routine examination where doctors failed to detect a fetal heartbeat.
Since then, other women have also been given a womb transplant, but Mrs. Sert was the first to become pregnant.
4

First Woman on the FBI's Most Wanted Terrorist List (2005)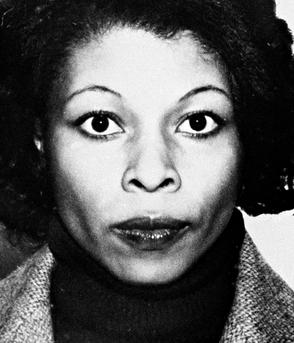 On May 2, 1973, 26-year-old Joanne Chesimard and a pair of accomplices were stopped by two troopers for a motor vehicle violation on the New Jersey Turnpike. At the time, Chesimard, a member of the violent revolutionary activist organization known as the Black Liberation Army, was wanted for her involvement in several felonies, including bank robbery.
In the late 1960s and early 1970s, the Black Liberation Army was a radical left wing terror group that felt justified killing law enforcement officers. Throughout the '70s, this group conducted assaults on police stations and murdered police officers.
Chesimard and her accomplices opened fire on the troopers. One officer was wounded, and his partner, Trooper Foerster, was shot and killed at point-blank range. One of Chesimard's accomplices was killed in the shoot-out and the other was arrested and remains in jail.
Chesimard fled but was apprehended. In 1977, she was found guilty of first-degree murder, armed robbery, and other crimes and was sentenced to life in prison. Less than two years later, she escaped from prison and lived underground before surfacing in Cuba in 1984. She was granted asylum by Fidel Castro and she remains there to this day.
Chesimard's escape from prison was well planned. Armed domestic terrorists gained entry into the facility, neutralized the guards, broke her out, and turned her over to a nearby getaway team.
Since May 2, 2005, the FBI has classified her as a domestic terrorist and is offering a $1 million reward for assistance in her capture. On May 2, 2013, the FBI added her to the Most Wanted Terrorist list and increased the reward for her capture to $2 million. Attempts to extradite her have resulted in letters to the Pope and a Congressional resolution.
5

First Woman in Space (1963)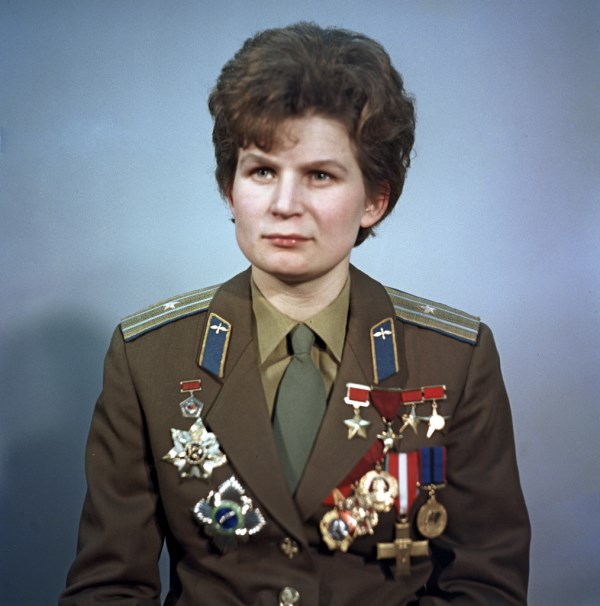 On June 16, 1963, Valentina Vladimirovna Tereshkova, now a retired Soviet cosmonaut and engineer, became the first woman and civilian to fly in space after being selected from more than four hundred applicants and five finalists to pilot Vostok 6.
Tereshkova was born on March 6, 1937 in the village of Maslennikovo in central Russia. She began school in 1945 at the age of eight, but left school in 1953 and continued her education by correspondence courses. She became interested in parachuting at a young age, and trained in skydiving at the local Aeroclub, making her first jump at age 22 on May 21, 1959. At the time, she was employed as a textile worker in a local factory.
On February 16, 1962, Valentina Tereshkova was selected to join the female cosmonaut corps. Training included weightless flights, isolation tests, centrifuge tests, rocket theory, spacecraft engineering, 120 parachute jumps, and pilot training in MiG-15UTI jet fighters. Tereshkova spent several months in intensive training, concluding with examinations in November 1962.
Originally, it was intended that Tereshkova would launch first in Vostok 5, but this flight plan was altered in March 1963. Vostok 5 would now carry a male cosmonaut Valery Bykovsky, flying the joint mission with a woman aboard Vostok 6.
On the morning of June 16, 1963, Tereshkova was dressed in a spacesuit and taken to the launch pad. After a two-hour countdown, Vostok 6 launched faultlessly, and Tereshkova became the first woman in space.
During her mission, she performed various tests on herself to collect data on the female body's reaction to spaceflight. Tereshkova experienced nausea and physical discomfort for much of the flight; she orbited the Earth 48 times and spent 2 days, 23 hours, and 12 minutes in space. In a single flight, she logged more flight time than the combined times of all American astronauts who had flown before that date. Tereshkova also maintained a flight log and took photographs of the horizon, which were later used to identify aerosol layers within the atmosphere.
After her flight, Tereshkova studied at the Zhukovsky Air Force Academy and graduated with distinction as a cosmonaut engineer. In 1977, she earned a doctorate in engineering.
After the dissolution of the first group of female cosmonauts in 1969, she became a well-known member of the Communist Party of the Soviet Union, holding various political offices. She remained politically active following the fall down of the Soviet Union and is still revered as a heroine in post-Soviet Russia.
In 2013, she volunteered to go on a one-way trip to Mars, if such a mission were to occur.
6

First Woman to Row Solo from Japan to Alaska (2013)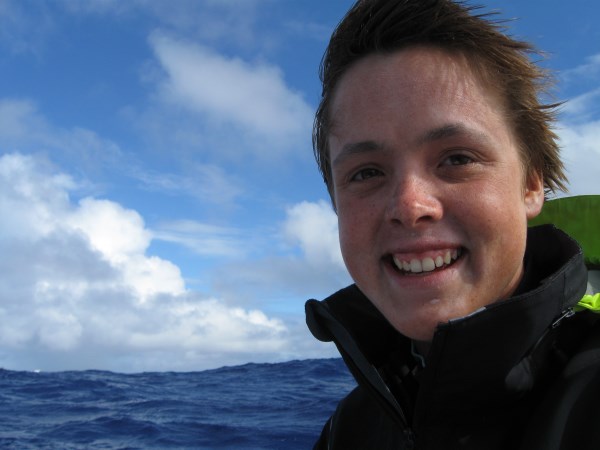 On September 23, 2013, after 150 days and 3,750 miles at sea, 28-year-old British adventurer Sarah Outen became the first woman to row solo from Japan to Alaska.
Outen left Choshi, in Japan, on April 27. It is part of her plan for a global trek by ocean rowing a shell, a kayak, and biking.
Outen came within a half mile of the Alaskan shore before winds and currents started pushing her onto the rocks. Her support team decided that it was safer to tow her into Adak's small harbor.
On the way, she battled dangerous seas, and her boat, Happy Socks, capsized five times. She also fought the psychological battle of being alone. In the last few days, she almost hit a cargo ship after her radar failed as she battled cold and increasing darkness.
Outen also tweeted about whiteout fog and exhaustion-induced hallucinations in the final days. The highlight was when a shark circled her as she rowed. But for Outen, who has a biology degree from Oxford University, seeing wildlife such as albatrosses and whales made up for all of the uncomfortable moments.
Along the way, she also got engaged to her longtime girlfriend during a satellite phone call from the middle of the ocean.
She had initially wanted to row from Japan to Canada, but the punishing weather caused a change of course to Alaska.
Outen's first attempt at the crossing ended in 2012 when she and another ocean rower had to be rescued near Japan after their boats were badly damaged in a tropical storm.
Before that, Outen became the youngest person and the first woman to row alone across the Indian Ocean in 2009, traveling from Australia to Mauritius.
7

First Woman to Receive a University Degree (1678)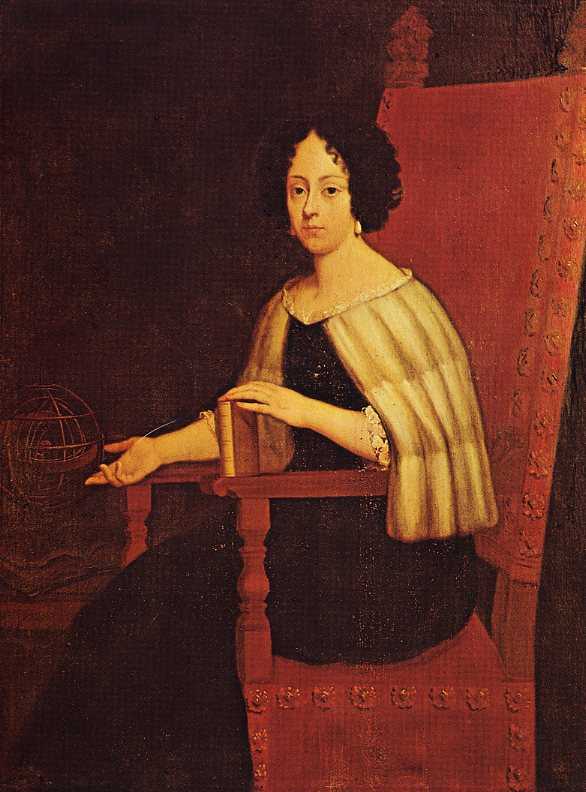 On June 25, 1678, Elena Lucrezia Cornaro Piscopia, a Venetian philosopher of noble descent, became the first woman to receive a Doctor of Philosophy degree.
Elena Cornaro Piscopia was born in the Palazzo Loredan, in Venice, on June 5, 1646. At the age of seven, she began studying Latin and Greek under distinguished instructors, and soon became proficient in these languages. She also mastered Hebrew, Spanish, French, and Arabic, earning the title of "Oraculum Septilingue." Her later studies included mathematics, philosophy, and theology. In 1665, she earned the habit of a Benedictine Oblate without, however, becoming a nun.
In compliance with her father's wishes, she entered the University of Padua, and after a brilliant course of study received the Doctorate in Philosophy. The degree was conferred on June 25, 1678 in the cathedral of Padua in the presence of the University authorities, the professors of all the faculties, the students, and most of the Venetian Senators, together with many invited guests from the Universities of Bologna, Perugia, Rome, and Naples.
Elena was a member of various academies and was esteemed throughout Europe for her achievements and virtues. The last seven years of her life were devoted to study and charity. She died of tuberculosis at Padua in 1684. She was buried in the church of Santa Giustina at Padua, and her statue was placed in the university. Her writings, published at Parma in 1688, include academic discourses, translations, and devotional treatises. In 1685, the University of Padua commissioned a medal to be struck in her honor.
8

First Female Porno Superstar to Become a Vice-Presidential Candidate (2004)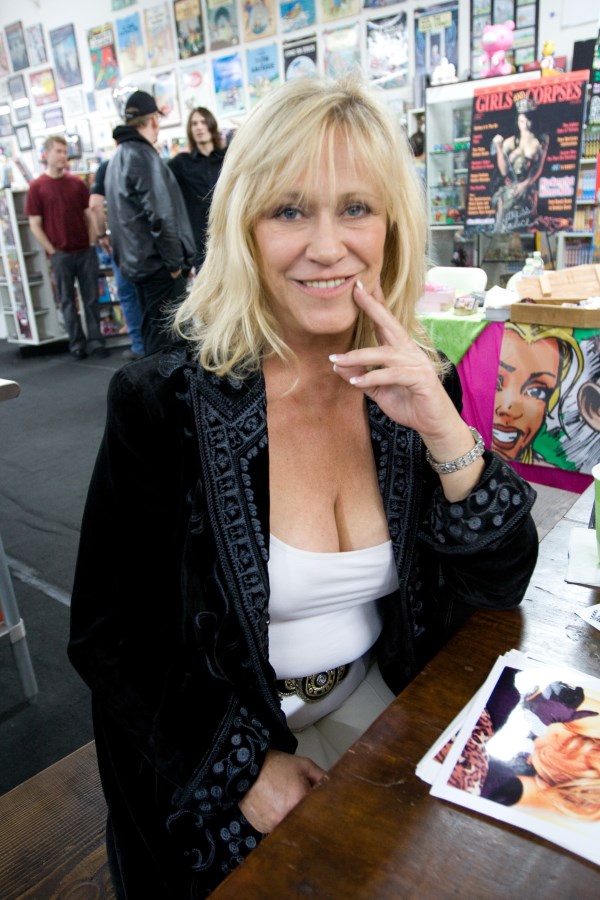 Marilyn Chambers was an American pornographic actress, exotic dancer, model, and actress who later become a vice-presidential candidate. She was best known for her 1972 hardcore film debut Behind the Green Door and her 1980 pornographic film Insatiable. Her daring adult film work earned her the title of the "first female porno superstar."
Marilyn Ann Briggs was born on April 22, 1952 in Providence, Rhode Island, and from an early age she dreamed of becoming a movie superstar.
After participating in Behind the Green Door, which includes scenes featuring lesbian sex with six women and interracial sex with the African-American boxer Johnny Keyes, she became a star.
Chambers wrote an autobiography, "My Story," in 1975, which was published by Warner Communications. She also wrote a sex advice column in the mid-to-late 1970s for Genesis magazine called "Private Chambers," and one for Club magazine throughout the 1980s called "State of the Nation."
Although she had tried for several years to shed her image as a porn star, Chambers returned to the adult film industry with 1980's Insatiable.
Chambers left the pornography business because of the increasing fear of AIDS. Near the end of her career, Chambers appeared primarily in independent films, including her last role in Solitaire.
After the 80s, Chambers did not make much noise in the media, except for an occasional interview. Nonetheless, in the 2004 United States presidential election, Chambers ran for Vice President on the Personal Choice Party ticket, a libertarian political party. Also, in the 2008 United States presidential election, she was again Charles Jay's running mate, this time as an alternate write-in candidate to his primary national Boston Tea Party.
She died on April 12, 2009 from a cerebral hemorrhage and an aneurysm related to heart disease at her home in Santa Clarita, California.
9

First Woman to Bicycle Around the World (1895)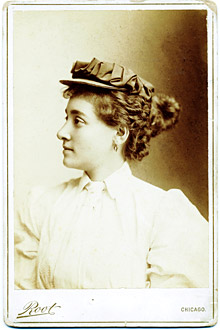 On September 24, 1895, Annie "Londonderry" Cohen Kopchovsky became the first woman to bicycle around the world.
Londonderry was born into a Jewish family in Riga in modern-day Latvia around 1870, and emigrated to the United States as a child.
On June 25, 1894, Annie Cohen Kopchovsky, a young mother of three small children, stood before a crowd of 500 friends, family, suffragists, and curious onlookers at the Massachusetts State House. Then, declaring that she would circle the world, she climbed onto a 42-pound bicycle.
Having travelled from New York, she arrived in Le Havre, France on December 3, 1894. She traveled from Paris to Marseilles in two weeks to public acclaim. She steamed across the Mediterranean to Egypt, making short tours throughout Egypt, Jerusalem, and modern-day Yemen before sailing to Colombo and Singapore.
Returning to the United States in San Francisco on March 23, 1895, she cycled to Los Angeles, then El Paso, and north to Denver where she arrived on August 12, 1895. She arrived in Boston on September 24, 15 months after she had left; one New York newspaper called it "the most extraordinary journey ever undertaken by a woman."
Her fame soon passed and she died in obscurity in 1947. Nonetheless, in 2007 a great-nephew of Annie's, Peter Zheutlin, published the book "Around the World on Two Wheels: Annie Londonderry's Extraordinary Ride." A documentary film entitled The New Woman - Annie "Londonderry" Kopchovsky was also produced by Gillian Klempner Willman of Spokeswoman Productions. It premiered in April 2013.
10

First Woman to Have Plastic Surgery for Breast Augmentation (1962)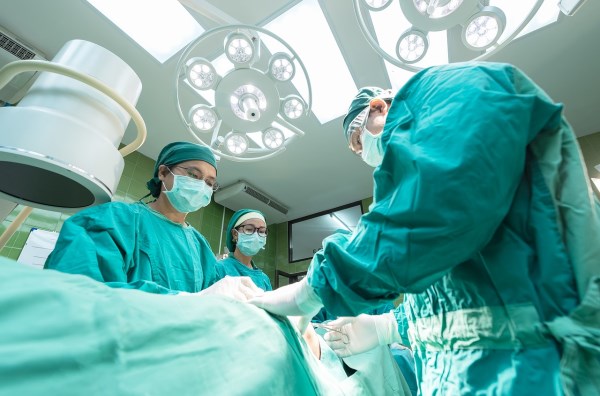 In the spring of 1962, Timmie Jean Lindsey, a mother-of-six, became the first person in the world to undergo plastic surgery for breast augmentation by means of silicone implants in Houston, Texas.
In two hours, she went from a B to a C cup in an operation that made history at Jefferson Davis Hospital in Houston, Texas.
Besides claiming that her operation boosted her self-confidence, she also enjoyed the extra attention, thanks to the fact that she had never planned to have a breast augmentation. She had gone to the hospital to get a tattoo removed from her breasts, and it was then that doctors asked if she would consider volunteering for this first-of-its-kind operation.
Fifty-one years later, Lindsey still had her original implants and reported general satisfaction with the procedure, despite pains and other concerns over the years. She never joined the groups of women (including several of her own relatives) who filed lawsuits about health problems associated with the implants, although she reported having experienced many of those problems.