1

Mental Patient Costume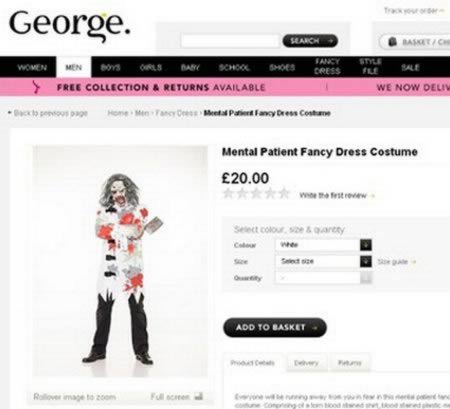 Supermarket giant Asda was forced to apologize and withdraw Halloween costumes that mental health charity workers condemned as "disgraceful." Asda offered its sincere apologies for a "mental patient" costume that featured a man wearing a blood-stained straitjacket and wielding a meat cleaver.
Asda, owned by the US firm Walmart, apologized in a series of tweets and said that it would make a donation to the mental health charity Mind.
2

Mac Daddy Pimp Costume, For Little Boys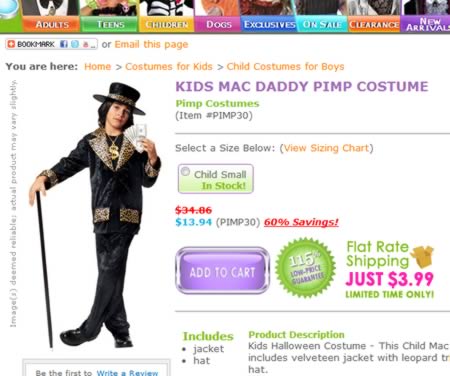 The "Mac Daddy" pimp costume falls under the "retro" heading. What parent wouldn't want their son to portray a man who beats and rapes women and makes money from other men beating and raping women?
3

Naughty Leopard, For Little Girls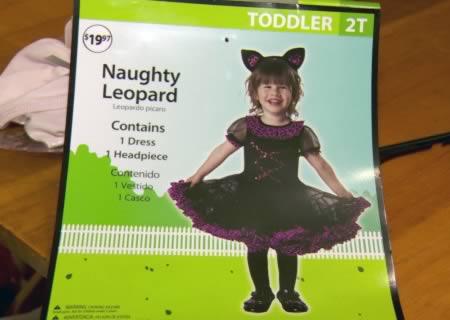 It isn't even October, but the latest disturbing sexually suggestive Halloween costume is already making the rounds on the Internet. It's a "Naughty Leopard" ... sized for a 2-year-old. Consumerist first posted an image of the getup, spotted at Walmart, and outrage quickly -- and not surprisingly -- ensued.
4

Sexy Alice in Wonderland Costume, For Pets!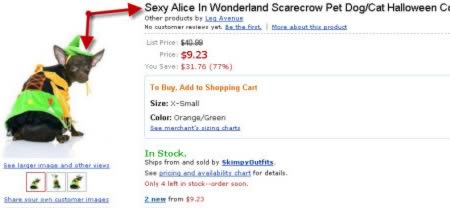 This "sexy" costume for dogs is now available for Halloween. Bestiality, anyone?
5

The Shocker Costume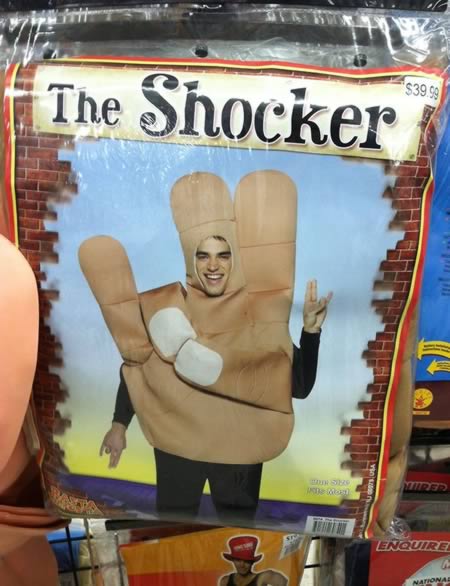 You can only get away with this costume one day out of the year, and that day only occurs on leap year - in another dimension. For those who don't know, the shocker, also known colloquially as "two in the pink, one in the stink," is a hand gesture with a very sexual connotation.
6

World War II Evacuee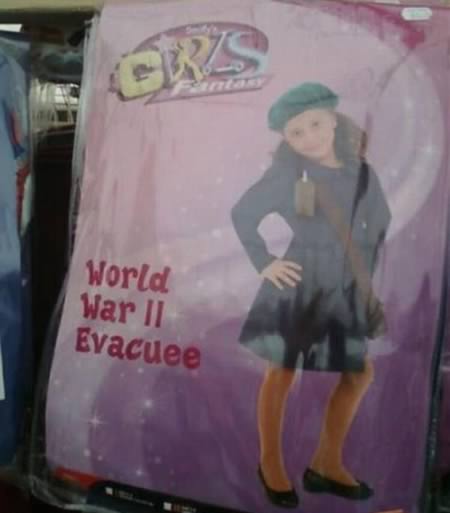 In 2011, this costume was chosen as the most tasteless costume of the year. It was going to be called Anna Frank, but she didn't make it.
7

Mexican Man Costume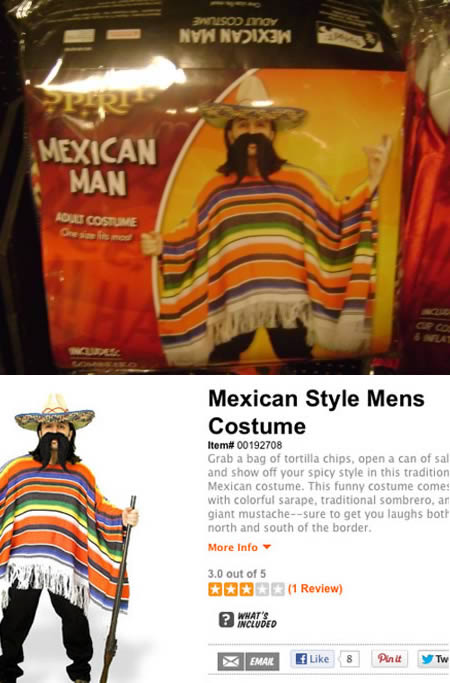 Grab a bag of tortilla chips, open a can of salsa, and show off your spiciness in this traditional Mexican Style costume. This funny costume comes with a colorful sarape, a traditional sombrero, and a giant mustache that is sure to get you laughs both north and south of the border.
Besides the obviously offensive description, they also say that it's a "traditional" costume.
8

Harem Girl Costume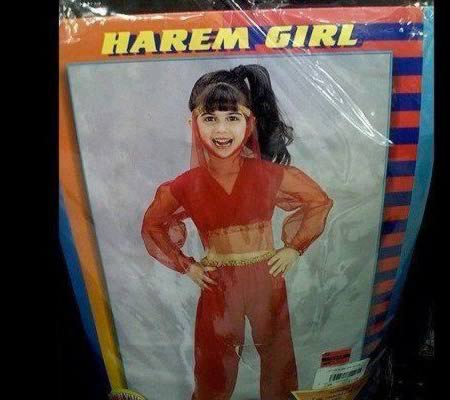 Every parent's dream is for their little girl to be part of a harem.
9

Hitler Costume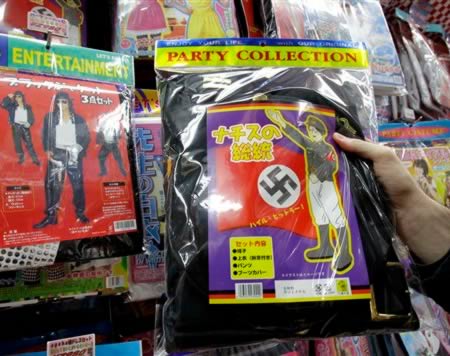 In 2010, a Japanese discount chain pulled a Nazi costume from its shelves after receiving a complaint from an American Jewish organization. The costume, on sale at the retailer Don Quijote Co., included a black jacket with a red swastika armband in a package adorned with a sketch resembling Adolf Hitler and the phrase "Heil Hitler" in Japanese characters.
The outfit was on sale for about 5,000 yen ($60) in at least two Don Quijote outlets in Tokyo, including one in the upscale Ginza shopping district. Aico, a Japanese party goods maker, has made the costume for seven years and never had a complaint.
10

La Senorita Rosa Costume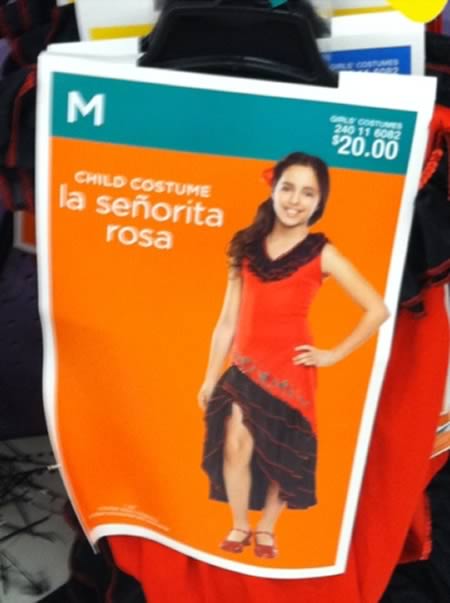 This "Senorita" costume is culturally insensitive.