Weddings are stressful enough without getting postponed or delayed, which happens more often than you'd think. But why? Sure, people will say that it's due to scheduling conflicts, but then there are the real reasons they're postponed, including these doozies that you've never heard of.
1

A Random Person Cuts Off His Testicles in the Church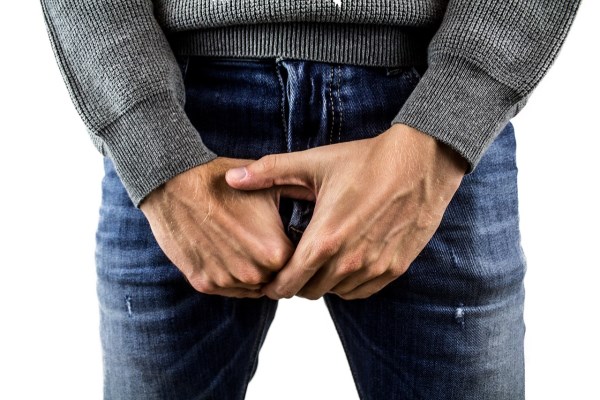 Aw, nuts. Nothing halts a wedding like a testicle laying on the church floor.
That was the case at All Saints Church in Hutton, east of London, where a blood-soaked man burst into the building and started throwing chairs a mere hour before a wedding was slated to occur.
The man reportedly used a pair of scissors to cut off his testicles, and was later apprehended by police, treated at a hospital, and referred to a mental health institution. He had not been a wedding invitee.
The nuptials were delayed, nonetheless.
Bloody hell.
2

The Bride's Pet Lizard Needed Chemo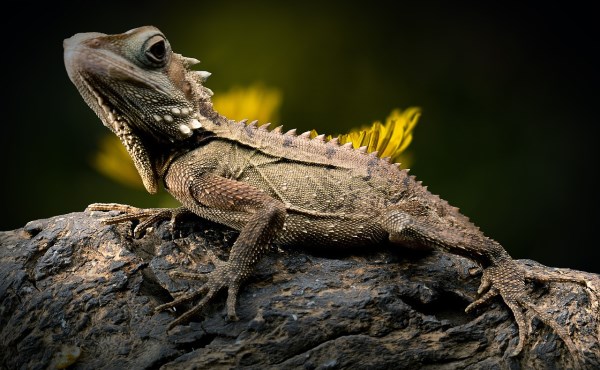 The $4,800 in savings that Lizzie Griffiths planned on using was spent on something more important than marrying her lifelong partner-to-be: her pet lizard's chemotherapy.
Griffiths's bearded dragon George came before her fiance Chris Fisher when she found out that the reptile she had had for one year needed the treatment for a tumor that was found on his face.
Saving George's life means waiting to save more money for their wedding. Hopefully, George will be alive and well to attend their nuptials.
3

The Bride Fakes Her Own Kidnapping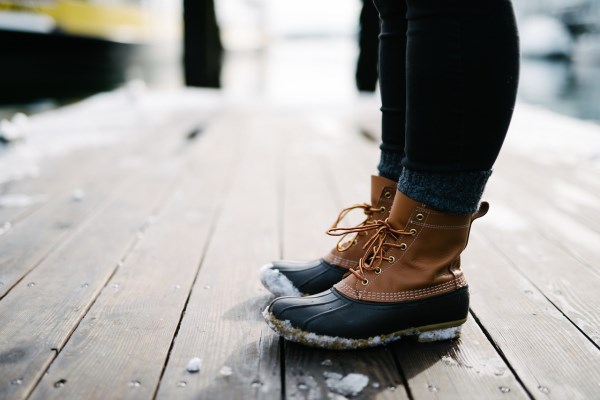 In 2005, Jennifer Wilbanks was planning to marry her fiance John Mason at a lavish ceremony in Georgia that included 14 bridesmaids and 14 groomsman, and a reception at the swanky Atlanta Athletic Club.
However, Wilbanks was kidnapped near her home and driven nearly 1,000 miles to New Mexico, according to her 911 call, delaying the wedding and worrying her fiance and family to death. It prompted them to post a $100,000 reward for her return or the arrest and conviction of her alleged kidnapper, as well as an outpouring of support from friends and a media circus.
It was all for naught.
It turns out that Wilbanks fabricated the entire story due to cold feet.
Rather than fleeing directly from the altar, she fled Georgia just before her wedding and headed to Las Vegas by bus, then took another bus to Albuquerque, New Mexico. Once there, she phoned her fiance from a 7-Eleven payphone to tell him that she was "OK" and that the kidnappers hadn't harmed her.
It was only a matter of hours before Wilbanks spilled her guts to the cops during questioning.
Upon her return to Atlanta -- escorted by police -- her family gave a statement to the media, telling them that the wedding was not off, "just postponed."
Let's just say that Wilbanks's fiance, John Mason, permanently postponed it after learning everything.
4

The Already-Married Fiance Sets Fire to the Wedding Venue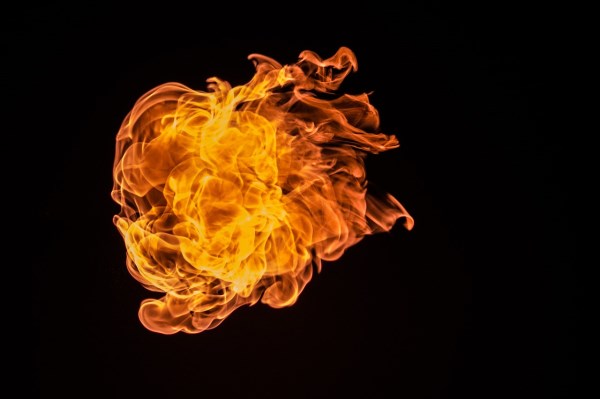 You can't have a wedding in a hotel if the hotel is nothing but a pile of ash and embers.
That's what happened in Hokuto City, Yamanashi Prefecture, where 39-year-old Tatsuhiko Kawata torched down the venue where he was to marry his girlfriend the next day.
Kawata had been dating the woman for three years, but he apparently forgot to mention to her that he was already married and had a child.
Roughly 150 people were evacuated; nobody was injured, police said.
No word on whether Kawata's fiance -- or his wife -- wanted to torch him down.
5

The Ring-Bearing Owl Flies Away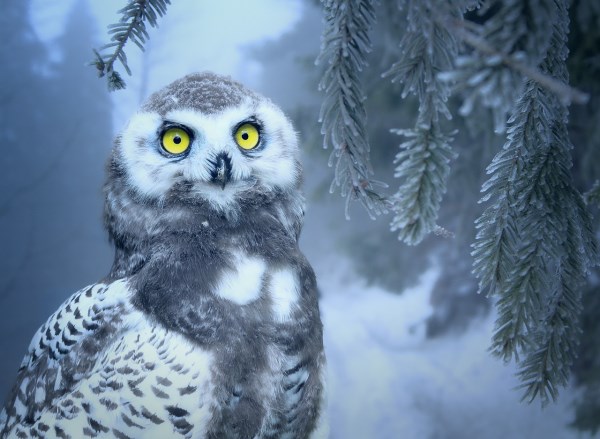 Who delayed the wedding in Sherston, Wiltshire, England?
The ring-bearing owl, that's who.
A barn owl hired to deliver wedding rings to Sonia Cadman and Andrew Matley by soaring down the aisle at their Holy Cross Church ceremony made a change in plans and flew the coop -- into the church roof to perch for a one-hour nap.
The owl, Darcy, wouldn't budge, even when they tried to lure her down with a treat.
Luckily, the couple had the original wedding bands held by actual humans at the service, and the groom is an animal lover.
The wedding went on, and about after an hour of Darcy snoozing in the rafters, a ladder was fetched to retrieve her and the rings that the specially-trained owl was hired to deliver.
The owl's trainer, who enjoyed the nuptials from the back of the church, had no comment.
6

The Bride's Father is Arrested For Allegedly Running a Boiler Room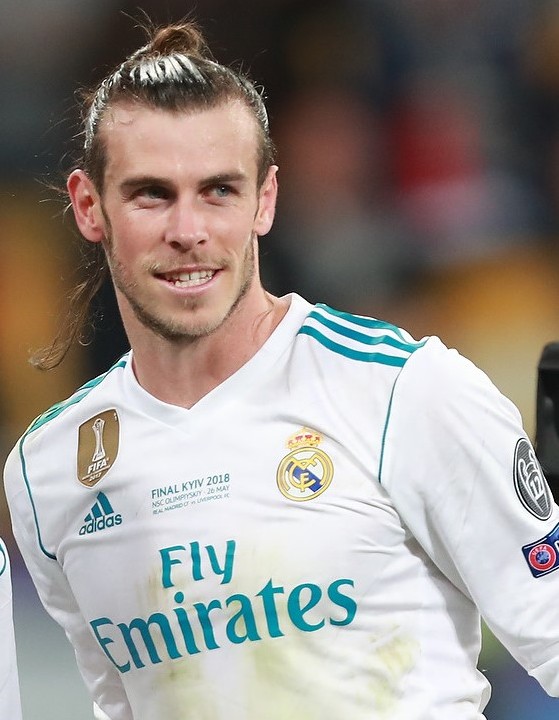 What's the rush to get married when you're a rich and famous professional soccer player … especially when you discover that your fiance's father was arrested on suspicion of leading a "boiler room" and defrauding investors out of millions?
There isn't one. That's why Real Madrid soccer star Gareth Bale and his childhood sweetheart Emma Rhys-Jones postponed their wedding after deciding on a date and learning that her father, Martin, was jailed in the United States on suspicion of global fraud.
Martin Rhys-Jones faces charges of fraud and money laundering, while his would-be son-in-law remains the most expensive soccer player in the world. Go figure.
7

Your Professional Soccer Match is Sabotaged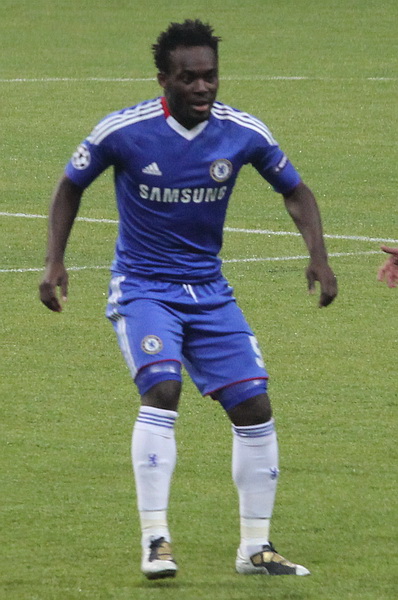 International soccer stud Michael Essien was supposed to fly to England from Spain for his wedding in 2012, but when his Real Madrid match was sabotaged by wire-cutting saboteurs at Rayo Vallecano, he put his nuptials on hold.
The Chelsea midfielder, on loan to Real Madrid at the time, had invited numerous teammates and other soccer buddies to the ceremony. However, he had to tell them that it was canceled thanks to the electrical system being chopped at the stadium, forcing a night game and delaying the following day's wedding event.
Goal?
8

To Pay For and attend a Tech N9ne Concert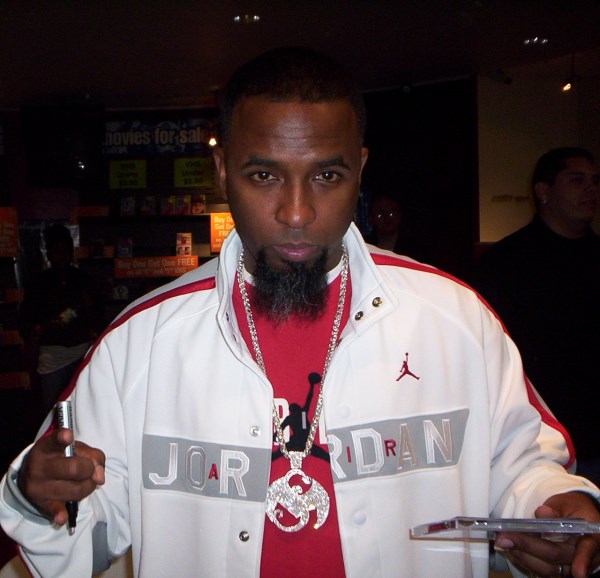 Rapper Tech N9ne is so influential to his fans that a pair of them decided it was best to spend their limited finances on going to one of his shows rather than have their wedding on their intended 2011 date.
April Swaim and her fiance, Woody, reportedly pushed back their wedding date so they could pay for a babysitter, hotel, tickets, and transportation to Charlotte, North Carolina for a rap concert performed by a man whose stage name is a semi-automatic handgun.
Swaim even said that Tech was the person who brought her and Woody together. Their first night together was made romantic by listening to several of the rapper's tracks over glasses of "Caribou Lou," a mixture of Bacardi 151, Malibu Rum, and pineapple juice -- a potion that Tech N9ne often rhymes about. It's even the title of one of his tracks.
Ah, love me tomorrow.