1

The Fat Father Who was Shamed into Losing Weight after Getting Stuck in a Roller Coaster Car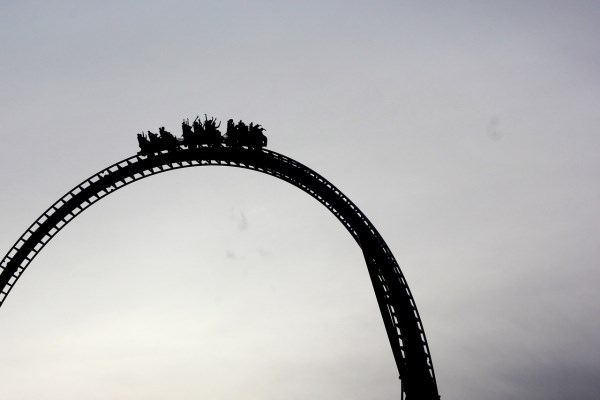 A father has literally gone up and down in weight, shedding 100 lbs. after getting stuck in a roller coaster car. Richard Jeferies, 48, tipped the scales at 24 stone (336 lbs.), but didn't realize he had a problem until he became wedged in a car on the "Sonic Spinball" ride at Alton Towers. The father of four was at the theme park with his daughter Isabella, 8, when he struggled to fit into the ride.
Staff had to stamp on the bar to make it lock around Richard, which meant he was struggling to breathe. Then, when the carriage finally came to a stop, overweight Richard was left wedged in the seat and had to be heaved out by staff. He says he was spurred on by the embarrassing experience and immediately launched a fitness regimen of eating salads and hitting the gym. In just over a year, he has shed 114 lbs. and now weighs a much healthier 230 lbs.
Richard, who lives with his wife Fiona, 45, who is a full-time mother with four children, had considered weight-loss surgery in the past. However, after he joined Weight Watchers, dramatically changed his diet, and began exercising, the weight started to drop off.
2

The Man Who Lost Weight after Seeing Himself on Google Street View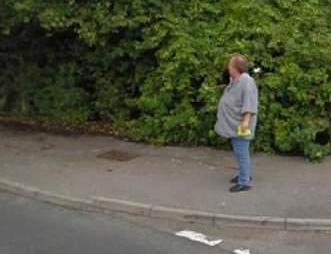 A morbidly obese man was shocked into losing a third of his bodyweight after he spotted his giant belly on Google Street View. 56-year-old Bob Mewse's weight went up to 300 lbs. after years of feeding his sweet tooth with cakes, crisps, and biscuits. However, Bob was so "horrified" when he saw his gut on Google Street View that he decided to get in shape.
Bob lost 100 pounds – the equivalent of 49 bags of sugar – following drastic changes to his diet and a strict regimen of exercise. He is now a svelte 196 lbs.
The "shocking" photograph captured Bob from the side wearing a tent-like grey shirt while standing opposite an ASDA filling station. Bob, from Longwell Green, Bristol, said, "I was horrified when I saw that photo. I was massive. My belly was sticking out and I looked huge. I'd been thinking about losing weight for some time but after seeing that picture, I knew that I actually had to do something about it."
He ditched the fatty foods in favor of healthier eating options such as salads, fruits, fibrous vegetables, and protein-rich foods. A personal trainer designed a sensible exercise program for three days each week involving running in conjunction with Bob's new, healthy eating plan, and the weight just dropped off him.
3

The Obese Businessman Who Couldn't Buy Clothes but then Spent £20,000 on a New Wardrobe After Halving His Weight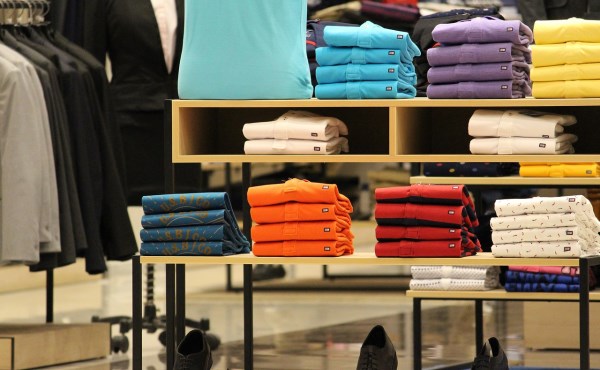 A security firm boss who lost 150 lbs. after a gastric band operation shelled out £20,000 ($ 32,000) on a new wardrobe of slimmer clothes. Frank Fry, 50, ballooned to 24 stone (330 lbs.) after years of gorging on unhealthy snacks and takeaways during long, grueling shifts at work.
He paid £7,000 for gastric band surgery in 2008, and his weight dropped so rapidly that he was forced to buy new clothes every few weeks. His waistline shrank from 52 to 32 inches and Frank is now at his ideal target weight of 182 pounds.
However, the father of three is so proud of his new figure that he is splashing out money for designer clothes, raising his total expense to £20,000 since his operation.
Frank, the director of the Bristol Security Group, played rugby and boxed when he was younger and was a muscular 13 stone, but was forced to stop due to back and shoulder injuries.
4

The Obese Shop Assistant Who was Shamed into Losing 140 lbs. after Crushing a Garden Bench During a Visit Home with Her New Boyfriend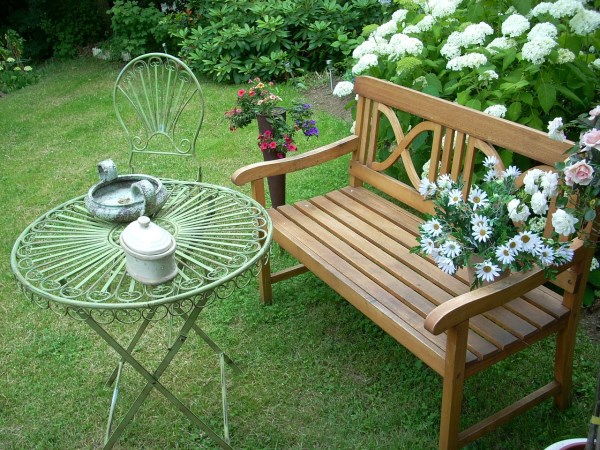 A woman was shamed into losing ten stone after she broke a garden bench that she sat on when she took her new boyfriend home for the first time. Alexandra Collings, 22, was left sitting in a pile of splintered wood after the bench buckled beneath her.
Alexandra, who weighed 300 lbs. at the time, had taken her new boyfriend home to meet her mother Brenda, 60, when she perched on the bench. She was mortified to feel it crack beneath her and suddenly give way. The humiliation was enough to encourage Alexandra to embark upon the healthy eating and exercise regimen that helped her lose 140 pounds. In order to lose the weight, she joined a local slimming group just days after the incident and started to implement a strict diet of salads and fresh fruit.
Alexandra split from her then boyfriend, who refused to support her new healthy lifestyle and kept tempting her with chips and fattening foods. She now weighs 168 pounds (12 stone) - just right for her 5 ft. 9 in. frame - and has a supportive new boyfriend named Richard Jones, 31.
5

The Woman Who was Shamed into Losing Weight after Getting Stuck in a Bathtub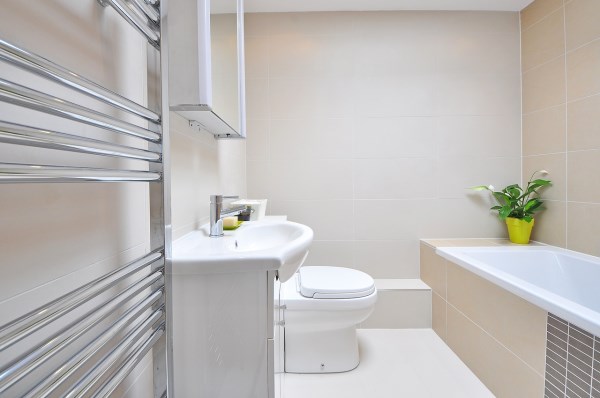 An obese mom was shamed into shedding 120 pounds after getting so fat that she got wedged in the bathtub. Sharon Holden, 38, tipped the scales at 320 lbs. after gorging on high-calorie sandwiches, crisps, and greasy takeaways. However, she turned her life around after becoming stuck in her own white porcelain bathtub while taking a relaxing dip.
Her husband Jonathan, 39, then strained a muscle in his back during the ten-minute struggle to free her. The determined teaching assistant lost a whopping nine stone (120 lbs.) after the bathroom blunder, transforming herself into a more svelte 190 pound woman.
Sharon, from Gateshead, Tyne and Wear, began gaining weight as a child, ballooning to size 16 at the age of just 15. She would consume five slices of white toast for breakfast before snacking on crisps during the morning and tucking into piles of cheese sandwiches for lunch.For dinner, she would mostly eat large plates of meat and potatoes before snacking on more crisps and cakes.
Sharon had reached size 28 before squeezing herself into her bath for a soak four years ago. She then joined her local Weight Watchers group, where she learned to change her diet and cut down on the size of her portions.
6

The Obese Teenager Who was Bullied but Finally Got Girlfriends after Losing 126 lbs. and Looking like Justin Bieber
A 22-stone (300 pound) teenager who shed 126 pounds in a bid to find a girlfriend is now fighting off attention from the ladies after becoming a Justin Bieber lookalike. William Cookson, 17, was a virtual recluse when he tipped the scales at 300 pounds and struggled to squeeze into his XXXXXL school uniform.
He was taunted by classmates and had never been kissed, so he went on a drastic diet and exercise regimen in a bid to find a girlfriend. However, after slimming down to 13 stone he developed an uncanny resemblance to teen heartthrob Bieber, and is now deluged with attention from adoring girls.
William, from Liverpool, ballooned in weight during his teenage years by gorging on fish and chips, Doritos, and chocolate. He was bursting out of his school uniform with a 48-inch waistline, jealously watching as his pals started dating girls.
William, who is completing his A-Levels at Liverpool Community College, enlisted the help of his uncle, who is a personal trainer, to help him lose the weight. He embarked on a strict gym regimen, cut out all snacks, and stuck to three balanced meals a day. William claims that he is now regularly stopped by strangers who mistake him for pop star Justin Bieber.
7

The Man Who Lost 120 pounds after Being Shamed by His Wedding Pictures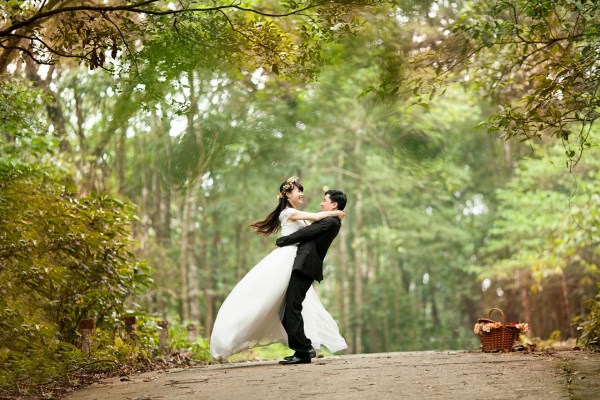 A bulky bridegroom who weighed nearly 300 pounds has lost half of his body weight thanks to a crash diet after being shamed into losing weight by his wedding photos. Karl Indge, 25, tipped the scales at 290 lbs. when he married his high school sweetheart Kim, 22. However, he was horrified when he saw the wedding photos and felt that his massive bulk had "ruined" the entire album. So he joined a local slimming group, cut out takeaways, and began exercising, losing 120 pounds in ten months.
Karl, who now weighs 165 pounds, joined his local Slimming World group after returning from his honeymoon with Kim. He ditched the takeaways, which he was eating up to FIVE times a week, and started a low calorie food plan coupled with cardiovascular exercise at his gym.
Amazingly, the 5 ft. 9 in. tall Karl managed to shed 125 lbs. in only ten months.
8

The Obese Bus Inspector Who Occupied TWO Seats on Public Transportation and was Shamed into Losing Weight by Irate Commuters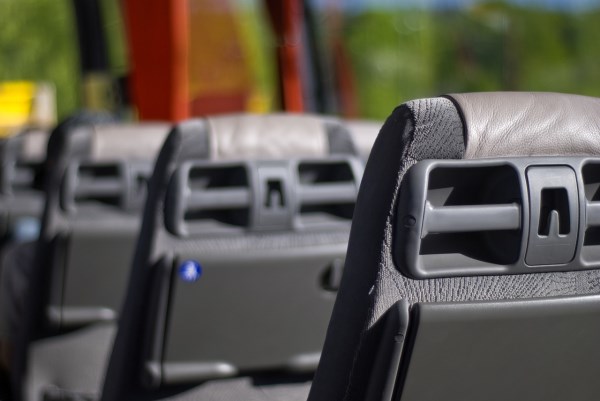 A morbidly obese bus inspector who tipped the scales at 31 stone 7 lbs. (431 lbs.) has shed more than half his body weight after being shamed for taking up multiple seats on the tube. Philip Kettle, 52, from Romford was carrying around the equivalent of 128 bags of sugar in weight after eating unhealthily for almost two decades. However, after warnings from doctors and angry stares from commuters on a daily basis, Philip decided to overhaul his diet and now weighs a trim 200 pounds.