1

Crowdfund New Breasts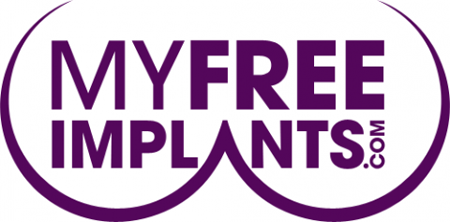 Everybody loves breasts, and now you can crowdfund a brand new pair courtesy of myfreeimplants.com! According to the website, donors can "help the woman of your dreams achieve the body of their dreams" by making a donation of any amount to a woman who wants a boob job. You can peruse pictures and profiles, and surgeons can virtually mingle with potential clients. The site boasts more than eight million page views per month, and one woman claims to have raised $8,632.85 in 18 months. If you are thinking about implants, this is the breast way to get them.
2

The BuyaBeerCompany.com Story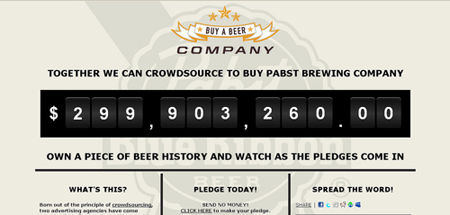 This was a totally awesome idea... that got the kibosh.  Michael Migliozzi and Brian Flatow loved beer so much that they thought a little crowdfunding could help them raise $300 million to buy the ailing Pabst Brewing Company. It worked... sort of. Within two years, the pair had solicited $280 million dollars from five million people who pledged an average of $40 each for a "share" of the company. But before they could reach their goal, the SEC stepped in, saying that the pair "failed to properly register what amounted to a security issuance" and made them shut down the site. (Since no money actually changed hands, the SEC settled with undisclosed terms.) What is still awesome about this venture is that it opened the door to H.R. 2930, new legislation which allows startups to use crowdfunding for investments instead of just donations.
3

Funeral Crowdfunding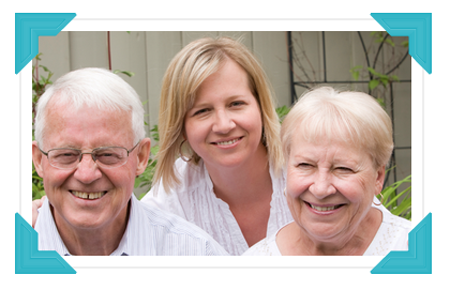 OK, this is both awesome and heartbreaking. Losing a loved one is always painful, of course, but it can also be painfully expensive for those who have to pick up the tab. (According to one report, an average US funeral costs $10,000.) Now, there are sites like gracefulgoodbye or funeralfund which hope to help take the sting out of at least the price tag by allowing friends and strangers to donate toward burial services.
4

Crowdfund You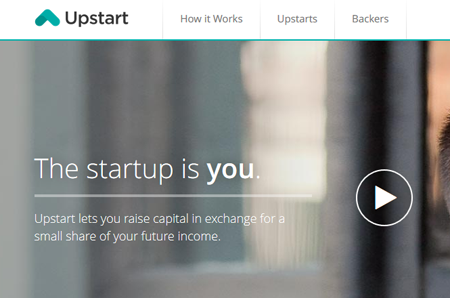 Instead of just crowdfunding a crazy idea that you've dreamed up, why not offer the entire brain (or at least a piece of it)? That's kind of the idea behind Upstart.com, which funds people instead of just projects. Right now, signing up to get donations is limited to US Citizens in certain states who graduated college between 2005-2015. You also need to have good credit. If you do get approved, you pledge to give a pre-determined portion of your future income to investors for 5-10 years. Maybe you will be the next Steve Jobs!
5

Crowdsourcing Comedy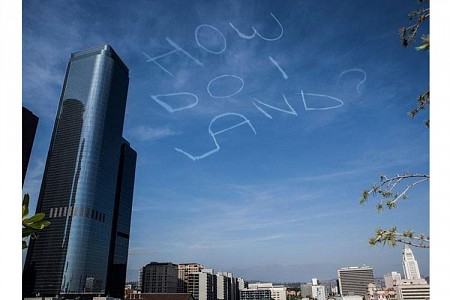 Comedian Kurt Braunohler didn't want to just tell a joke, he wanted to write it in the sky. So, he came up with a genius Kickstarter project to raise $4000 and write a "joke" in the clouds. He gave the public several choices, including "God's Fartin'!" and "Tweet me bro!" but the ultimate winner by popular vote was "How Do I Land?"
6

Marillion - First Internet Crowdfunded Tour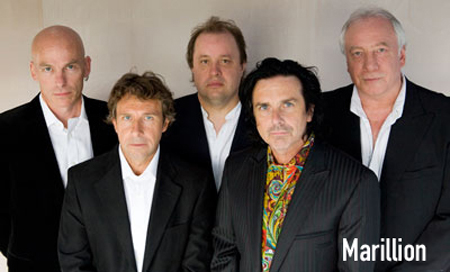 Here was an awesome project that's even more awesome if you love Prog Rock - Marillion funded their tour using donations from the internet. Now, if you think that's no big deal, realize that they did this in 1997, before the word "crowdfund" even existed. They went on to raise $60,000 in donations, setting the stage for other campaigns to follow in their footsteps.
7

Kids Can Crowdfund with Piggybackr
"Who wants to learn how to crowdfund?"
Here's an awesome way to both help young people and get them involved in crowdfunding, as well. Most crowdfund sites are 18-and-over, and rightfully so. However, Piggybackr takes the crowdfund model and applies it in a way that allows kids to help fund projects related to their education, whether it's a science fair or new team uniforms. Each child applicant is carefully screened and safeguards are included for their protection. It's a great way for kids to raise money, and it's better than bake sales or car washes!
8

Crowdfunding Books Only

The treacherous world of book publishing is now a little easier, thanks to Pubslush. It's different from other crowdfunding sites in that it is exclusively for authors who are trying to promote/publish their novels. Aspiring writers upload a summary and their ten best pages for the world to peruse. You can set a goal, but unlike sites like Kickstarter you keep the money, even if you don't reach it. Also, Pubslush has its own publishing arm, and they use the site to scout for talent.
9

Buying Back Guns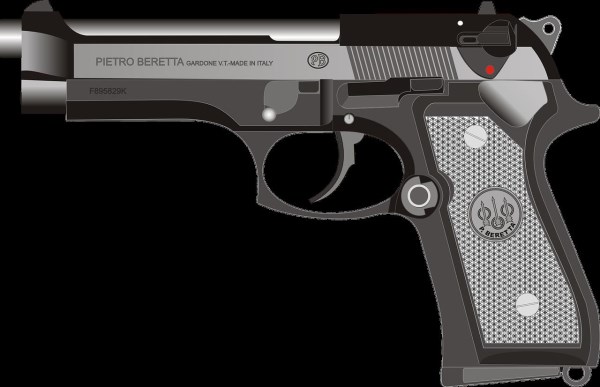 Gunbygun is attempting to reduce the amount of gun violence via crowdfunding. Their goal is to raise money to buy back guns from people in cities all across America. The first event was conducted in San Francisco and raised $20,600 for the program from 240 donors.
10

Reward Honesty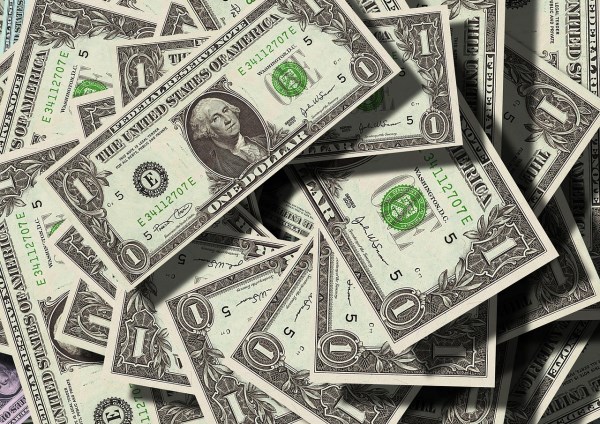 Crowdfunding can also be used to help people who help others. In September 2013, Glen James, a Boston-area homeless man, made national news when he turned in a backpack he found that was filled with $40,000 in traveler's checks and $2,400 in cash; the police then returned the backpack to its rightful owner. Virginia resident Ethan Whittington was so moved by James' honesty that he decided to start a crowdfunding campaign to reward him, using GoFundMe. At first, the goal was $50,000, but donations continue to pour in so fast that the goal is now $250,000.