1

Eye of Sauron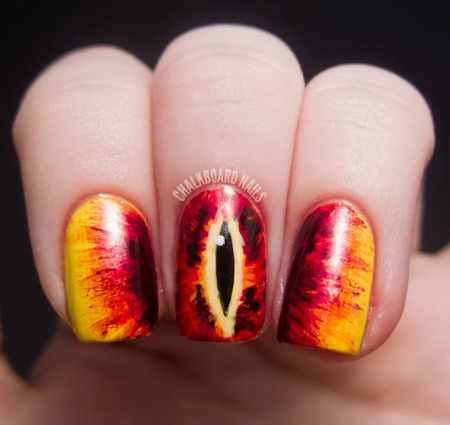 This Lord of the Rings monster is always watching, no matter what you're doing. Better not steal the One Ring or he'll never come off again, no matter what Chalkboard Nails tries to do next.
2

Alice In Wonderland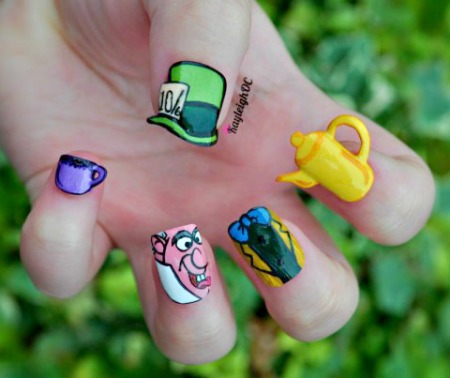 Who wouldn't want to have a mad tea party with these great nails by DeviantArt uer Kayleighoc?
3

Labyrinth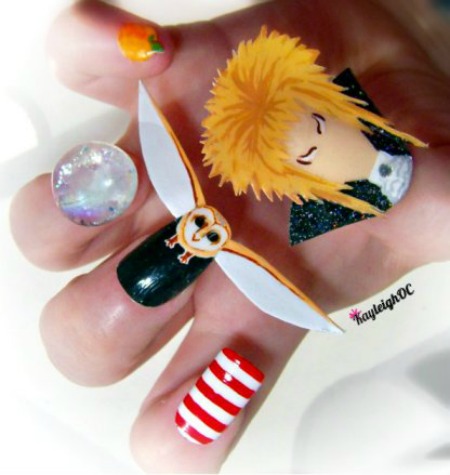 Now these nails, by DeviantArt uer Kayleighoc are seriously geeky, complete with the Goblin King, his crystal ball and more.
4

The Silence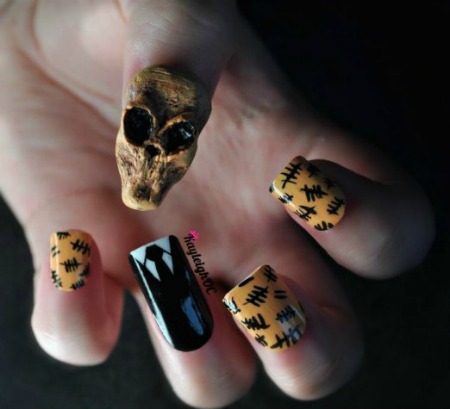 It's important to count how many times you've seen these nails by DeviantArt uer Kayleighoc or you might just forget that you saw them at all.
5

Doctor Christmas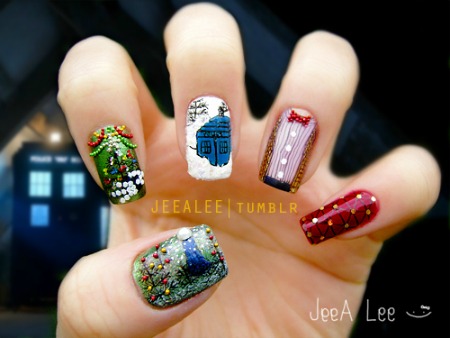 In a tribute to "The Doctor, The Widow and The Wardrobe," DeviantArt user jeealee made these great Christmas-y Doctor Who nails.
6

Tetris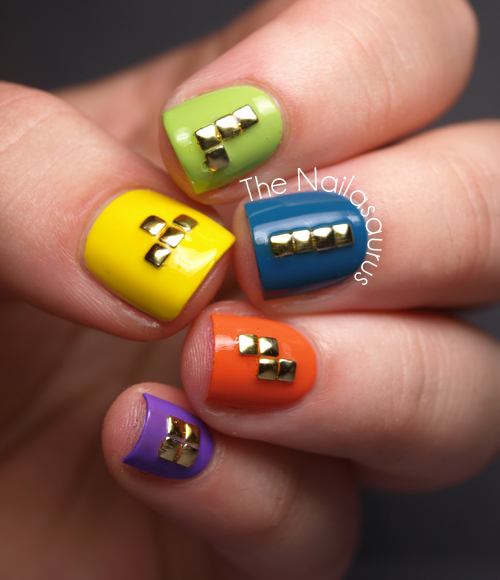 Bright colors and tiny studs make for a great set of Tetris nails, as The Nailasaurus figured out.
7

The Big Bang Theory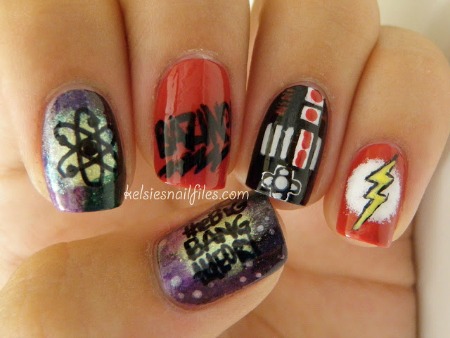 Kelsie simply loves The Big Bang Theory, so when she participated in the Geek Nail Challenge, it was a natural choice for subject matter.
8

Death Note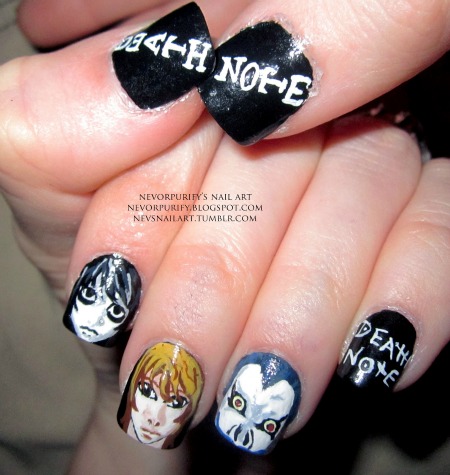 Anime nails are a bit of a specialty, which is precisely why these Death Note nails by Polish Art Addiction are so fantastic, not to mention the amazing detail.
9

LEGOs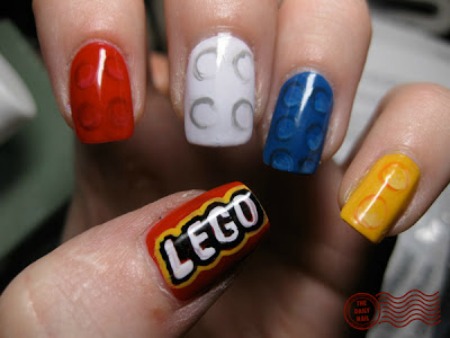 They might not actually stack up together, but these LEGO nails by The Daily Nail are simply delightful for any fan of the classic toy.
10

Social Media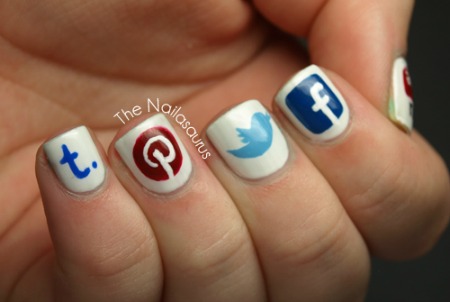 What's your favorite social network? Would it make it easier if you could pull up the site just by clicking on your nails? Well, that's not going to happen, but it doesn't make these social media nails by The Nailasaurus any less special.
11

Scrabble
Janet Riffe does some great nail art, but for geeks, it's hard to beat these great Scrabble nails.
12

The Hunger Games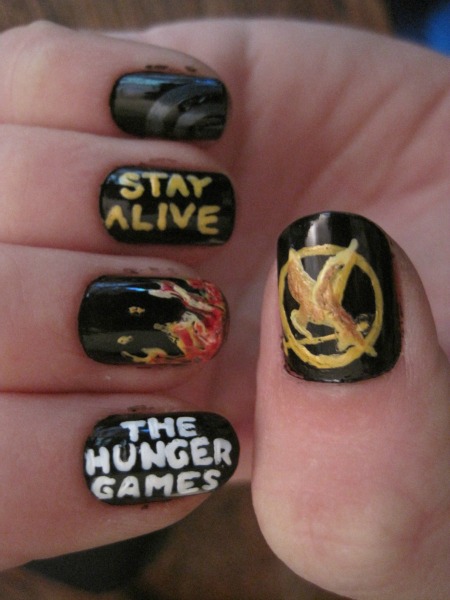 The odds are bound to be in your favor when you wear nails like these by DeviantArt user LifeABlaze.