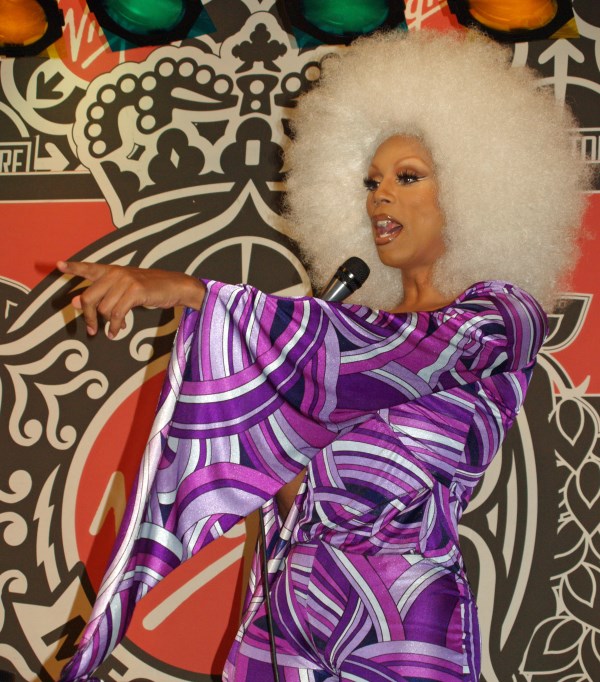 Sometimes seeing a drag queen (particularly Ru Paul) out of her make up can be shocking. If you've ever wondered how drastic the change can be, then you'll love the portraits by New York City-based photographer Leland Bobbé showing some performers half in and half out of their make-up.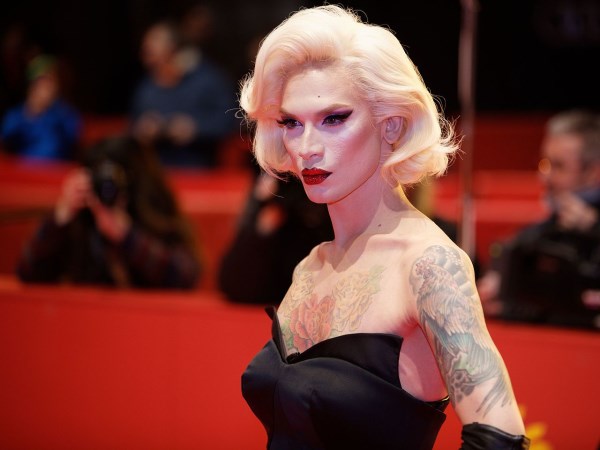 Miss Fame, another photo by Leland Bobb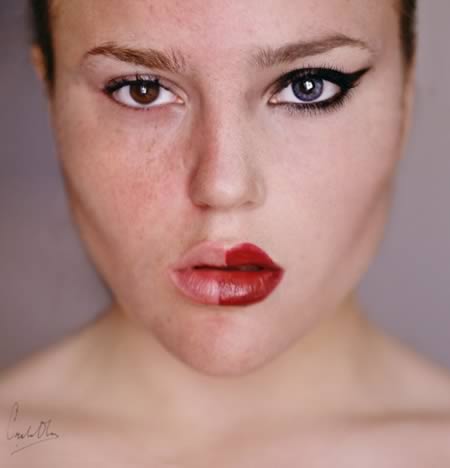 The power of make-up. By Senju-HiMe on Deviantart.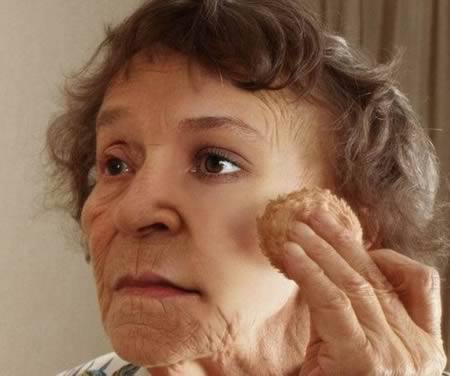 Mirror by Margi Geerlinks.
According to our reader Eve T., the photographer used photoshop to create this image of an old woman restoring her youth with a makeup pad.