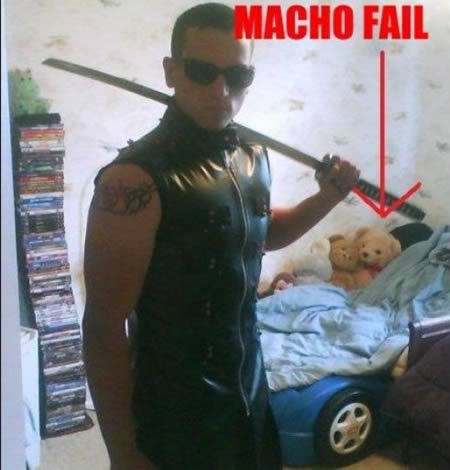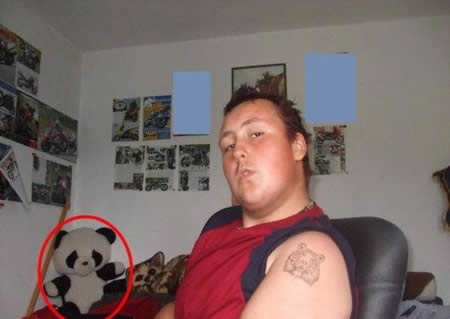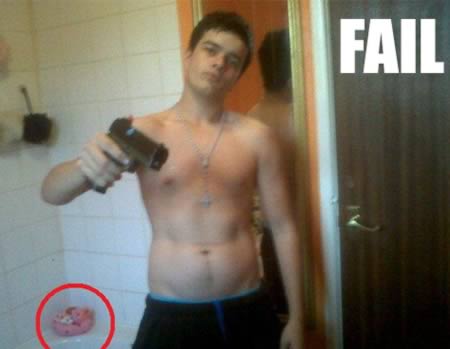 I don't think I have been any less intimidated by anyone holding a handgun. And the selection of shower scrubbers does nothing for his ability to intimidate.
Go and ask mommy to take a picture of you.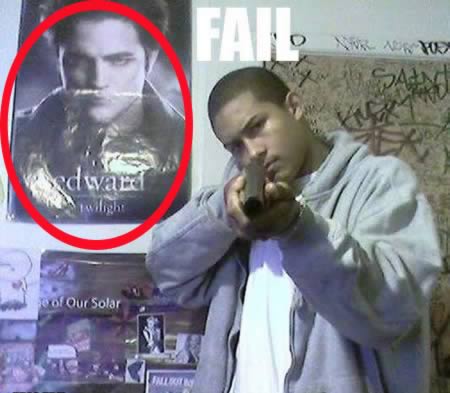 Holding a gun won't compensate for owning a picture of a sparkling vampire.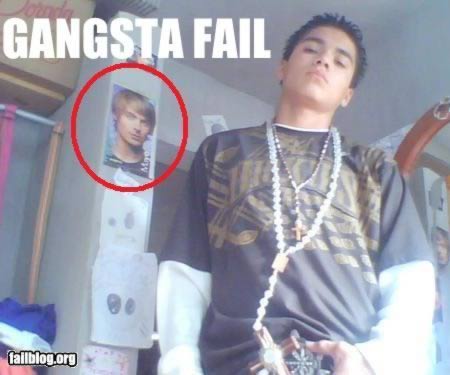 "Squeeze a little harder, son."