In honor of Valentine's Day, here are ten of our favorite (read: strangest) love notes ever!
1

Classy lady!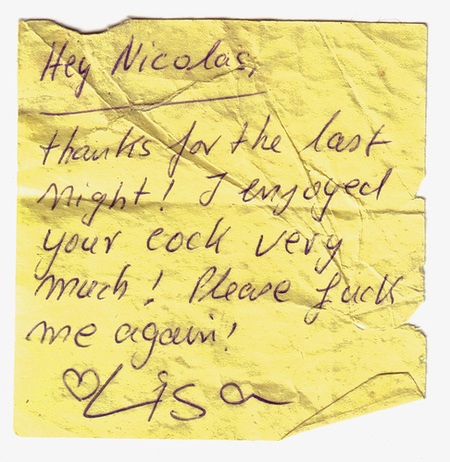 This is a woman who doesn't mind telling it like it is!
2

Graphic artist humor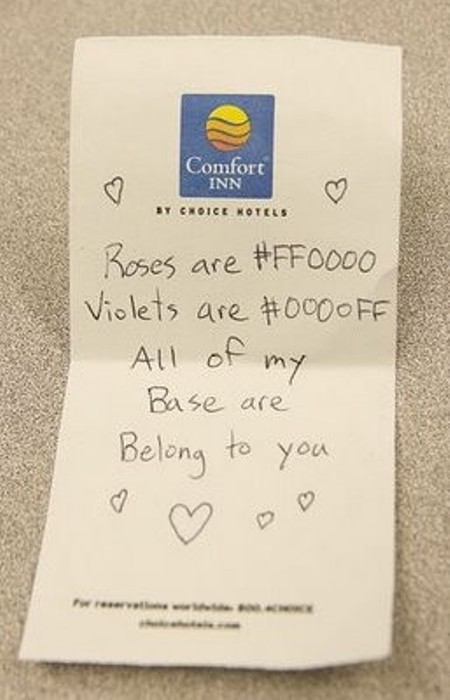 Please don't show us your pixels, dude.
3

Wet nap, anyone?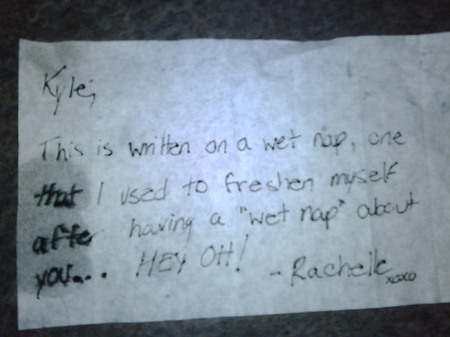 4

Geeks need love too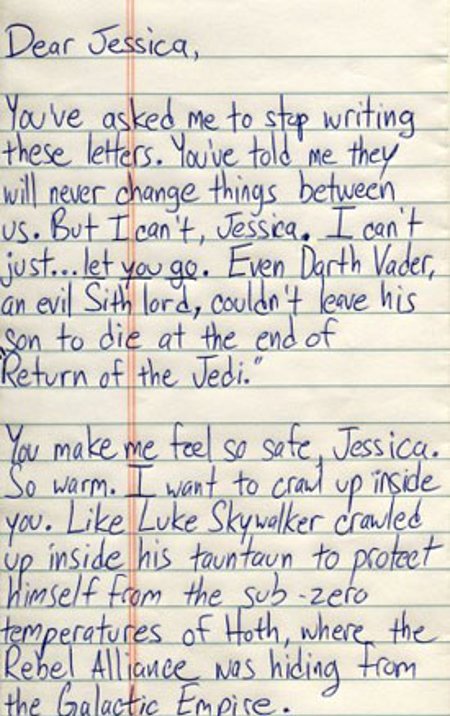 C'mon, Jessica. We'd date him!
5

Talk about a ring of fire.
This is a love note from Johnny Cash to his wife June; from the book, House of Cash. Hotter than a pepper sprout? Awww.