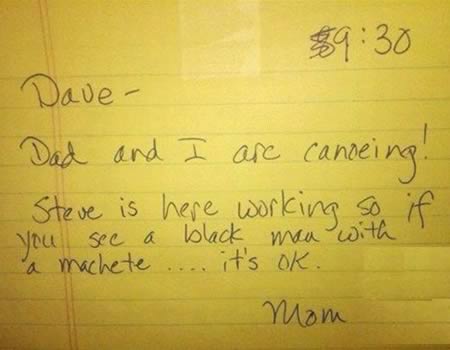 Mom leaves the best notes.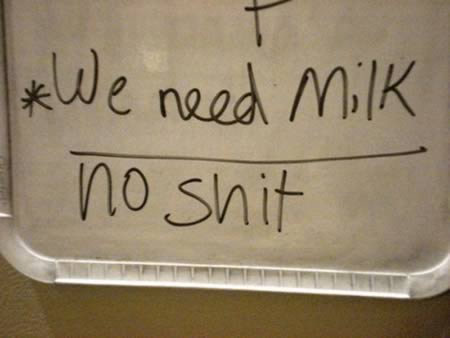 Milk is a serious matter.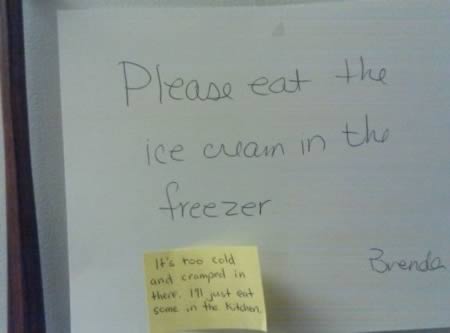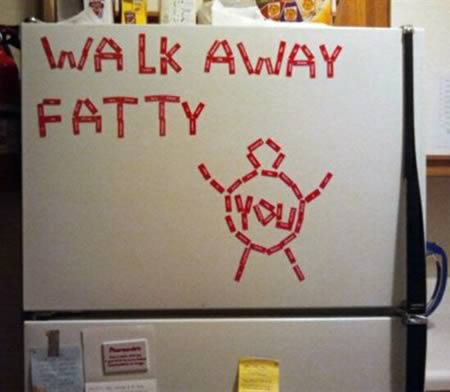 Here goes an effective way to help me diet.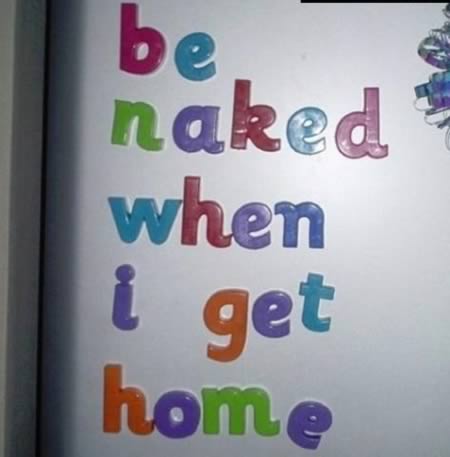 What ever happened to grocery lists?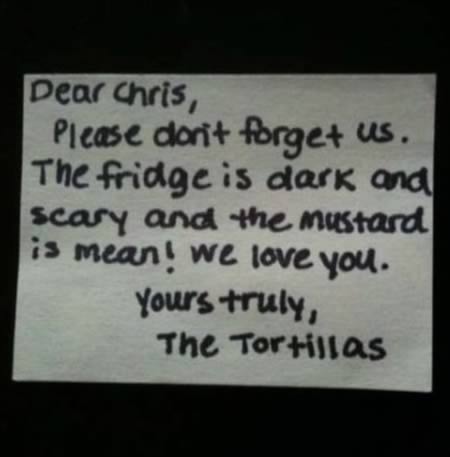 Besides cooking dinner, wives must be creative too.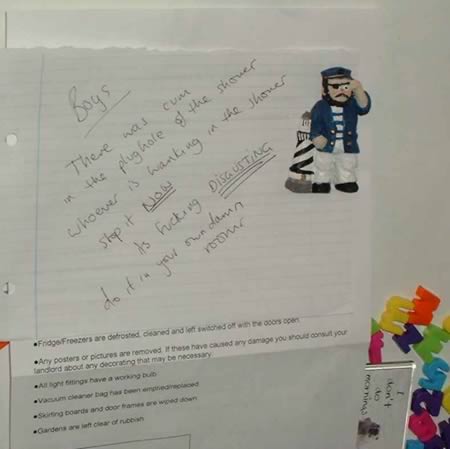 I don't think the fridge is the right place for these types of notes.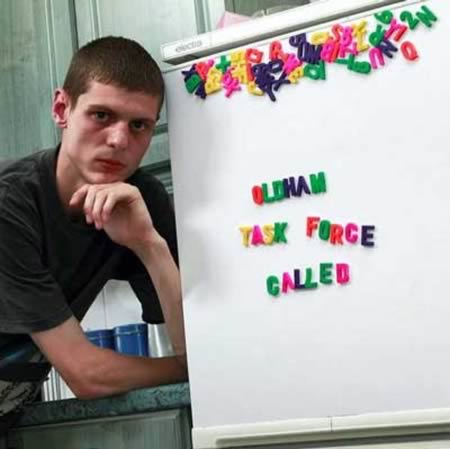 Cops in Oldham, UK broke into the wrong house while searching for a fugitive. Rather than leaving an official note or apology after smashing in the door, they used the magnetic letters on the fridge to spell out OLDHAM TASK FORCE CALLED.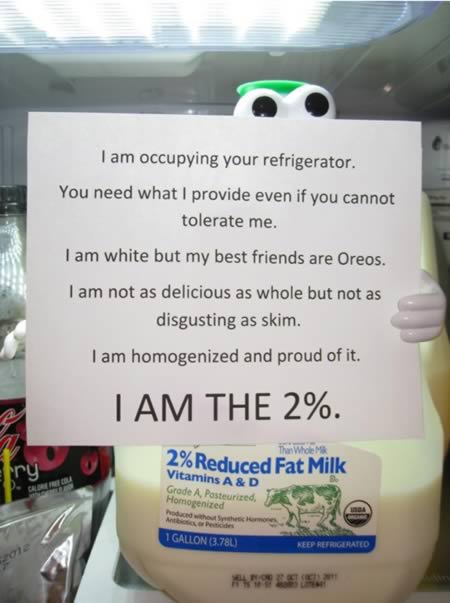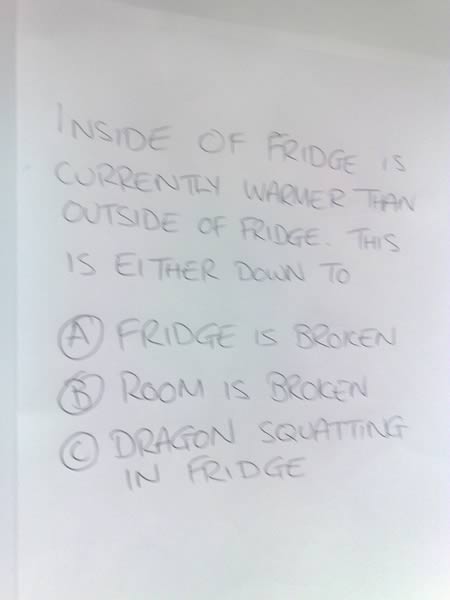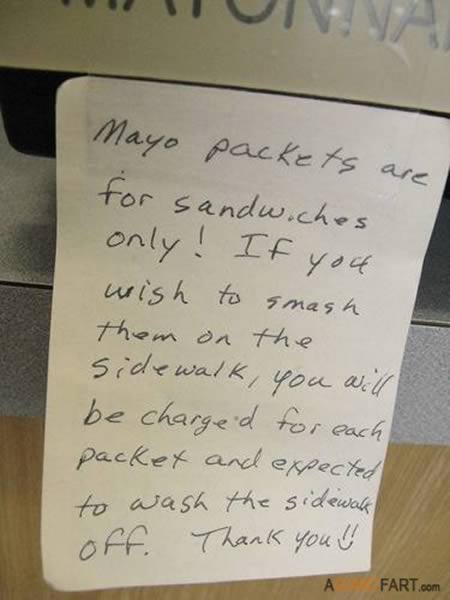 No smashing mayo packets, please.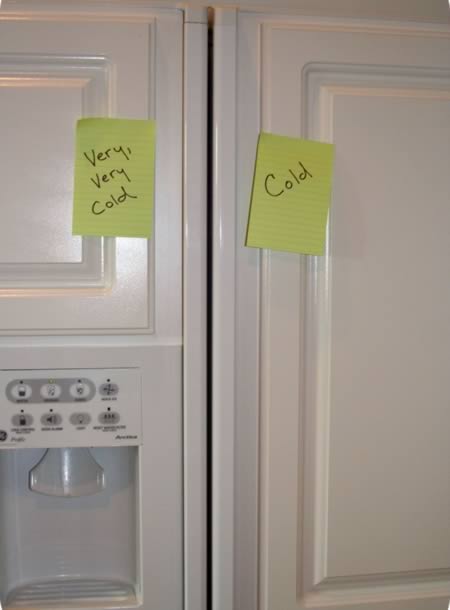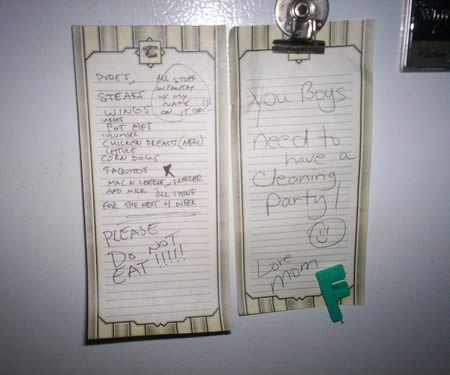 Justin in Winston-Salem, N.C. spotted this classic mom note on the fridge at his friends' house — with a bonus roommate note, to boot!
Love the F grade.