1

A teenager was arrested for drunk driving and blamed her boyfriend for not taking her to see the new Twilight movie
An eighteen year old girl in Aurora, Illinois was arrested for drunk driving and driving without a tire on one of her wheels. But she had a good reason. She told deputies she was extremely upset with her boyfriend because she did not get to see the new "Twilight" movie as they were supposed to do, according to a police report.
It's hard to be a teenager these days, especially when you have a crummy boyfriend like that.
2

A 56-year-old Twilight fan decorated an entire room with Edward photos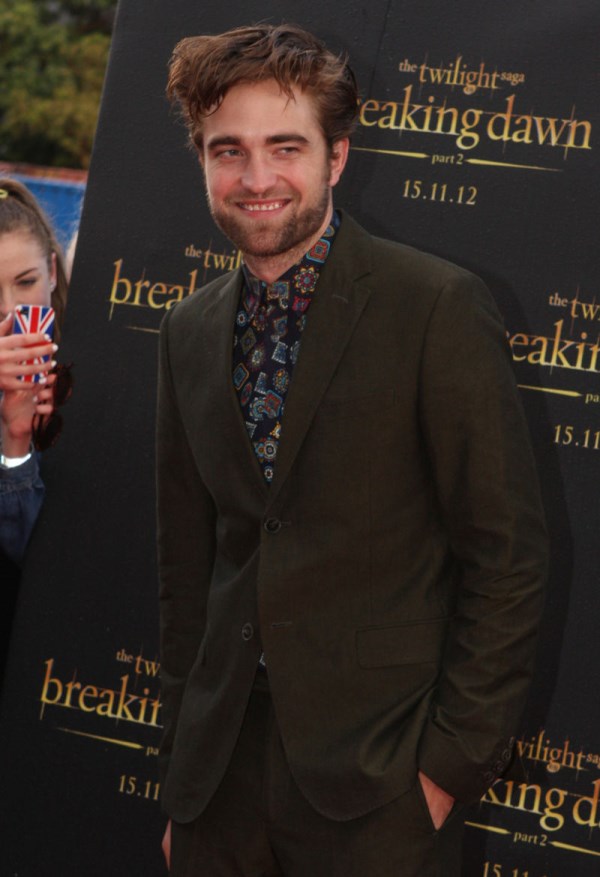 After her husband refused to let her decorate their bedroom, Moore transformed the guest bedroom of her Katy, Texas, home into a "Twilight fantasy." "One of my best friends says she wants to spend her birthday in there!" she told PEOPLE. "Everyone who has seen my Twilight room either loves it or thinks I'm crazy."
3

A woman got a full-back Twilight tattoo to celebrate her losing 70 pounds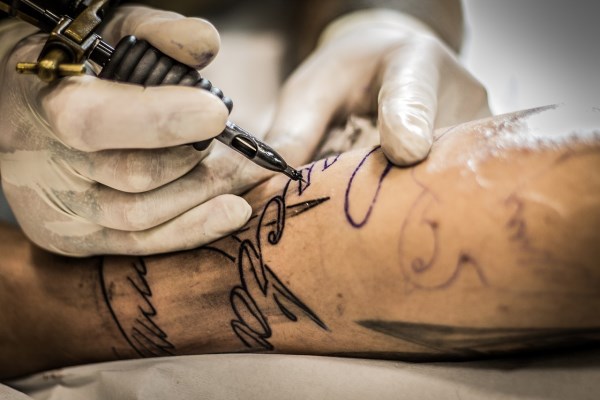 After Cathy Ward, 49, lost 70 pounds and dropped 14 dress sizes in six months, she decided to get a permanent reminder of her inspiration: the Twilight series of books and movies. Ward spent 22 hours and $3000 to tattoo her favorite characters on her back. But the supermarket worker from Reading, England isn't done just yet. She plans to save £2,000 more to spend another 12 hours under the needle as she eclipses her whole torso with the gothic tribute.
4

A teen murder suspect claims to be a vampire and part werewolf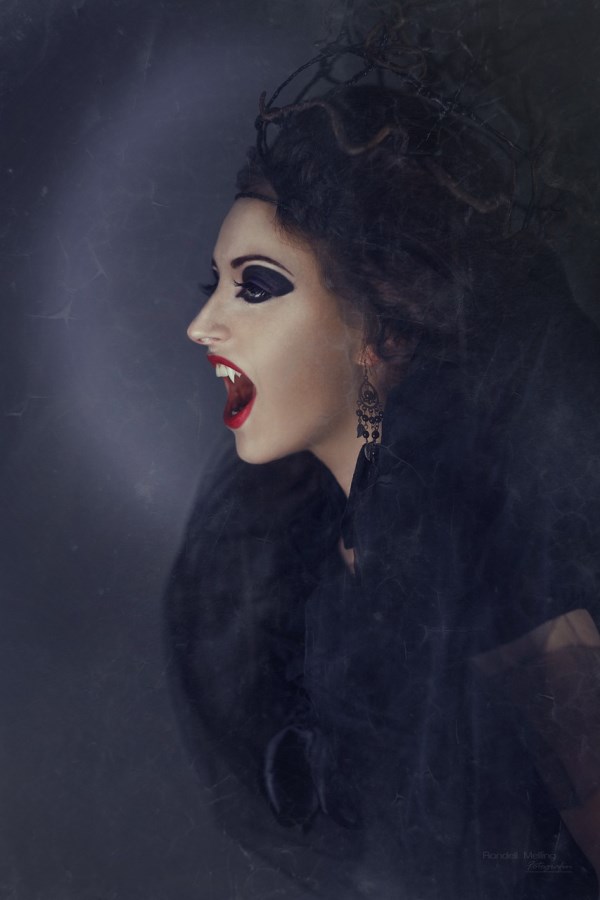 An 18-year-old Florida girl accused of helping lure a 16-year-old boy into a fatal trap says she's a vampire who has drunk the blood of her boyfriend. Stephanie Pistey confirmed assertions by police in Parker, Fla., that the people involved in the murder of 16-year-old Jacob Hendershot were in a vampire cult. Pistey, who was arrested and charged with accessory to murder, said she sees herself as a modern day Dracula.
"Since I was like 12 every fiber in my body, basically everything, I know this is going to be crazy, but I believe that I'm a vampire and part werewolf."
Police initially believed the boy was lured to a home and beaten to death because Pistey accused him of raping her. Now it is unclear what the motive was. She denied drinking Hendershot's blood, but says she has drunk the blood of her fiancé and co-defendant William Chase, 25. She said she expects to spend her life in prison.
5

A hand model got $300 for lending her hands to the $400million franchise and is now looking for recogntion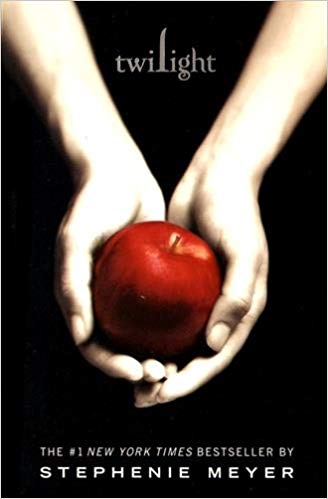 Kimbra Hickey is a hand model, and her hands grace the cover of the novel Twilight. She earned $300 for the photo. After seeing so many people attached to the franchise rise in fame and fortune, Hickey would like to get a piece of the action. "I see people reading it on the subway, and I say, 'Those are my hands! I'm a hand model!' " she explained. "I'm sure they think I'm crazy — a crazy lady on the subway."
The good-natured Hickey sometimes hangs out near the cash register at the Barnes & Noble near her Greenwich Village apartment to spread the word. Surprised customers sometimes ask her for her autograph or to trace the outline of her hand on the book jacket.She even carries around a Gala apple in her purse at times so she can recreate the pose for people.
Hickey's agent, Danielle Korwin, said her hands are in demand because they are "veinless" — not the sort of hands a vampire would like.
6

A hotel in Forks offers rooms themed after the Twilight saga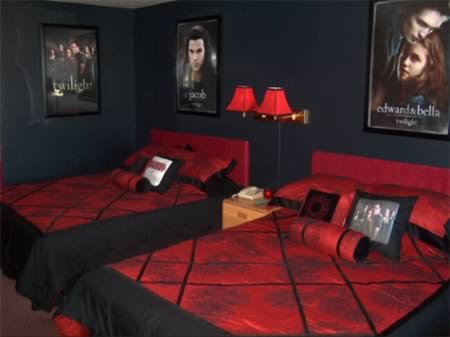 Yes, there really is a Forks, Washington. That's where much of the Twilight series takes place, for those of you who studiously avoid the Stephenie Meyer book. And you'd better believe they're capitalizing on the vampire trend. The Pacific Inn Motel in Forks has recently renovated several rooms to reflect the stereotypical bloodsucker image (you know… lots of red and black).
7

Dentists are offering Twilight Teeth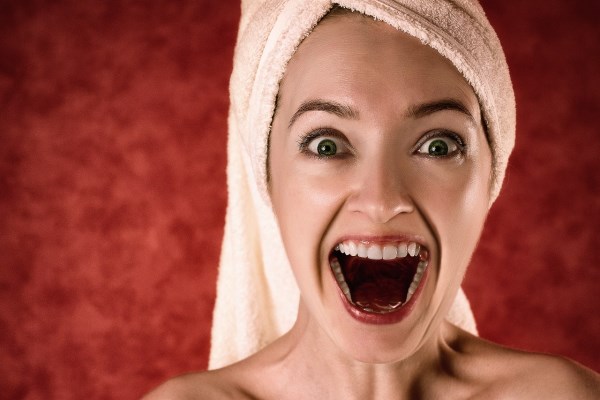 How would you feel if your teenage son or daughter wanted to become a vampire?
The release of the third "Twilight" film has some kids dreaming about becoming Hollywood starlets — complete with fangs. Taylor Walker, 16, desperately wanted to emulate her favorite cinematic stars. Rockwall dentist Dr. Mary Courtin is granting the Heath High School junior her wish. She's using a plastic-like substance called composite to mold long, sharp, fang-like teeth.
8

Carolina Herrera is commercializing the wedding dress she designed for Bella Swan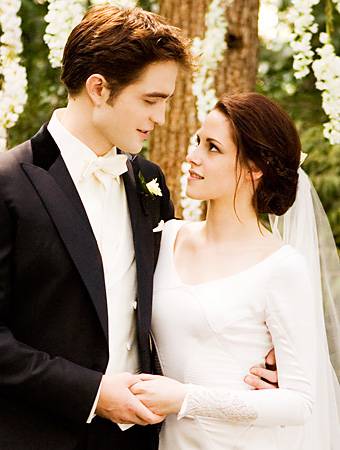 Just days after the premiere of "Twilight: Breaking Dawn," Twi-hards can buy their very own replica of Bella Swan's wedding gown for just $799 through Alfred Angelo. According to The Wall Street Journal's "On the Runway" blog, wedding retailer Alfred Angelo has been working with Carolina Herrera -- who designed the original for the movie -- in secret to make sure that the dress would be available shortly after the premiere. Even the process of shipping the dress to stores was reportedly done in secret.
Considering Herrera has said that the actual dress took about six months to make, it makes sense that there are a few differences between the original and this $799 replica. While the original was rendered in silk, for example, this dress is made of liquid satin. The lace is similar, but not exact. But will die-hard "Twilight" fans really care enough not to snap up the dress?
9

Etsy seller is selling crocheted Twilight mittens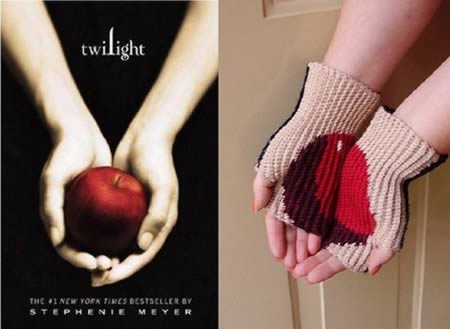 If you're willing to publicly identify yourself as a Twilight fan, then you've no reason to eschew these mittens made by Etsy seller ChickenBetty. When held together, they look like the hands and apple featured on the cover of the first novel.
10

Neatoroma is selling Bella's Hair Combs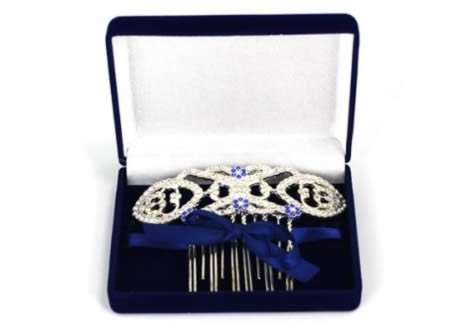 Is there a "Twihard" on your Christmas list? Why not get them a beautiful prop replica from the Twilight Saga: Breaking Dawn movie. The NeatoShop has a limited number of Bella's Hair Combs available. This beautiful piece comes in a blue velvet presentation box.
And here are some other pictures of Twilight hardcore fans.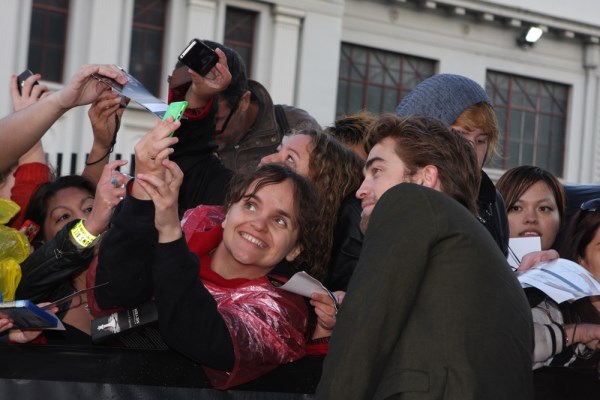 A fan cries as U.S. actors Taylor Lautner and Kristen Stewart arrive for the red carpet to promote the movie "The Twilight Saga: Eclipse" in downtown Rome June 17, 2010. REUTERS/Tony Gentile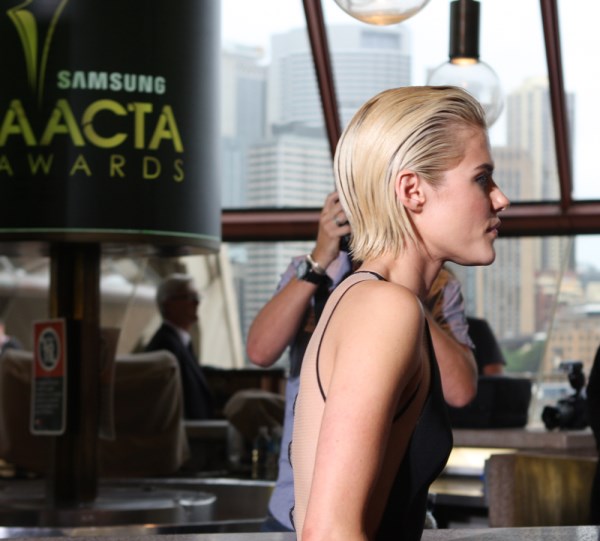 Couldn't she have gone to a closer theater?