All photos are courtesy of When parents text, a blog and book dedicated to the trials and errors that come when a parent handles a cellphone. Hilarious!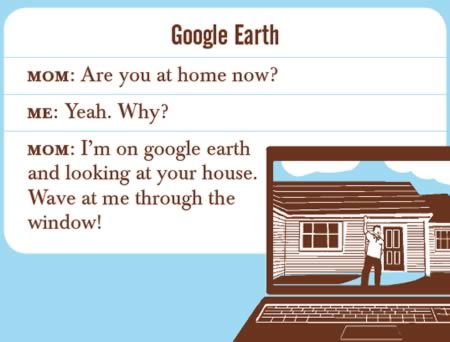 I can actually picture my mom waving at her door!
Dad trying really hard to be cool.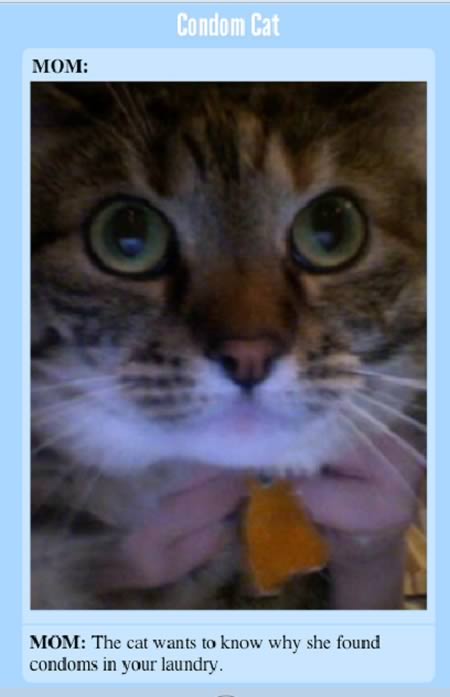 Why the hell did she need a cat to ask about the condoms?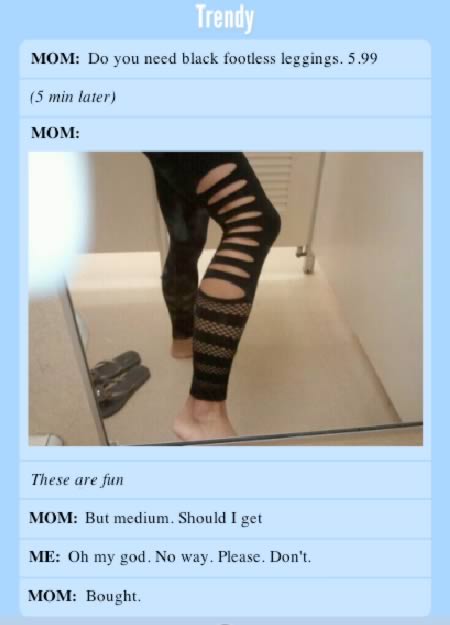 Why would anyone need black footless leggings?