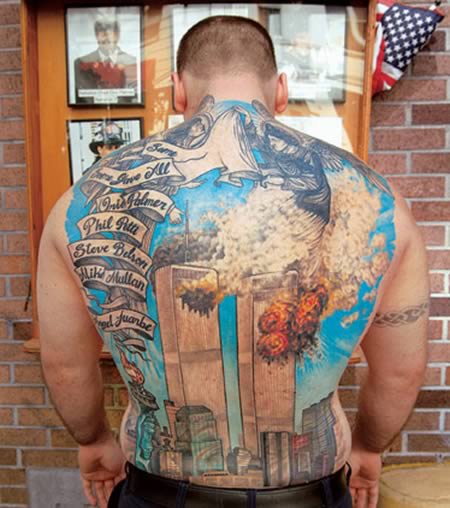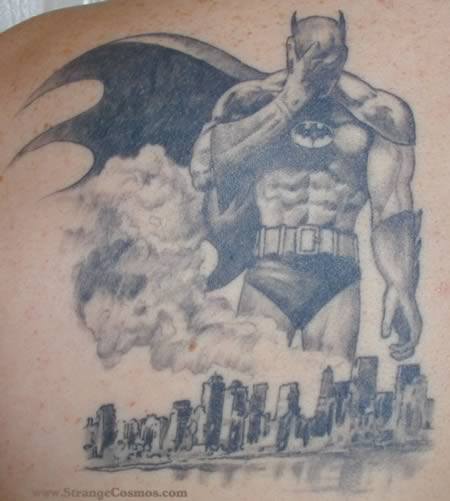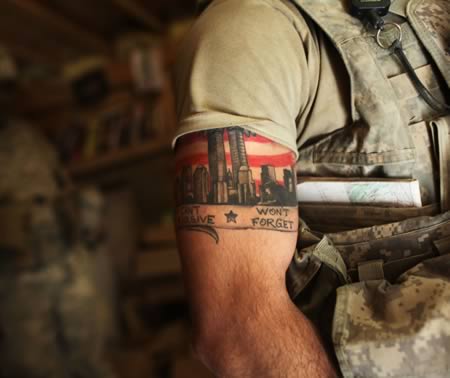 A soldier with a 9/ 11 tattoo stands with other soldiers with U.S. Army Able Company, 3-509 Infantry Battalion inside protective shelter during an afternoon rocket and mortal attack on Combat Outpost (COP) Zerak on Jan. 22, in Zerak, Afghanistan. Getty Images / Spencer Platt.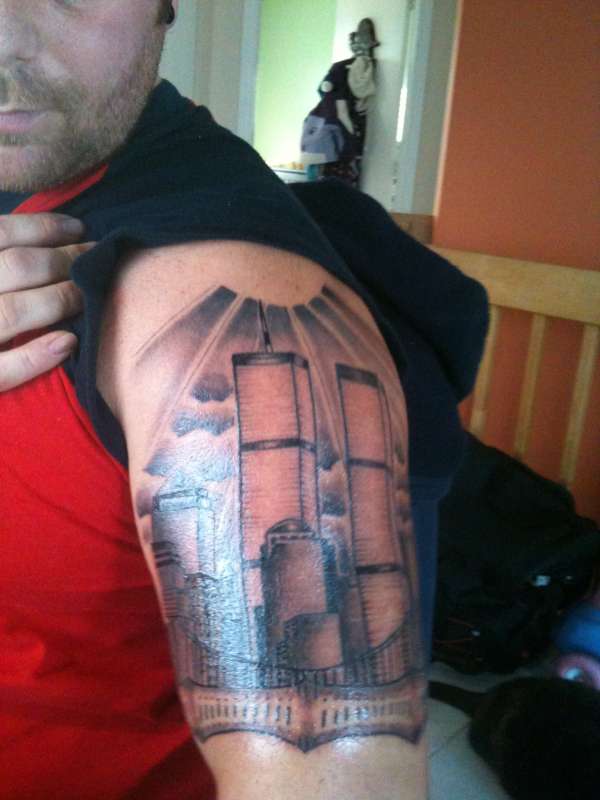 FRANCIS COPPOLA, Detective, NYPD, Manhattan, North Narcotics Division has been a police officer for over 15 years. He and his life partner, a firefighter, both reported to the World Trade Center on September 11. It was the last time they saw each other. In addition to his life partner, Francis lost 19 friends that day, people from various walks of life. The towering figures on his tattoo are a firefighter and police officer together. The financial center buildings in the foreground symbolize his civilian friends. Tattoo by Rising Dragon Tattoos, Manhattan.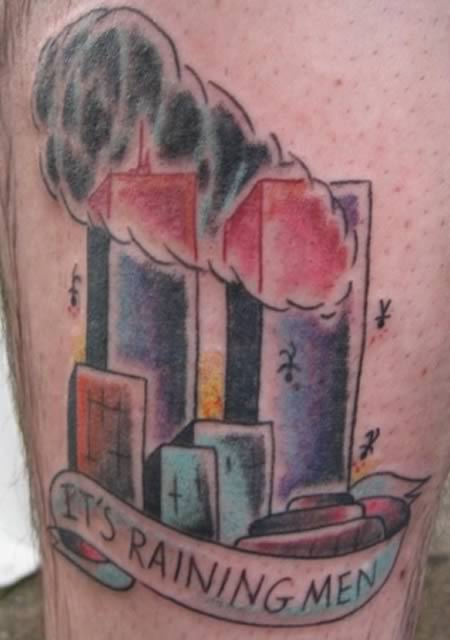 Most offensive tattoo ever!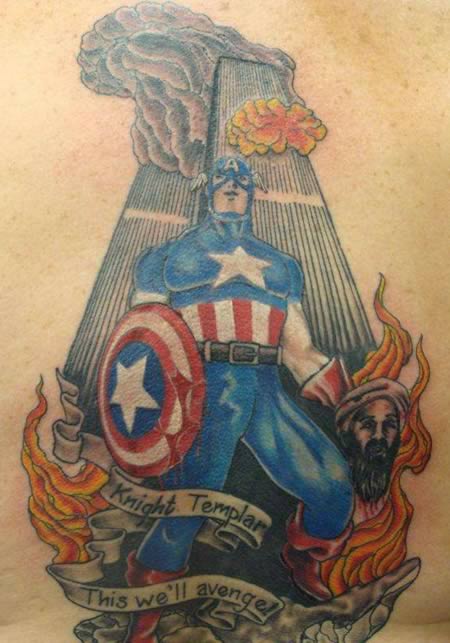 Another super hero tattoo.