1

Coffin for you wedding ring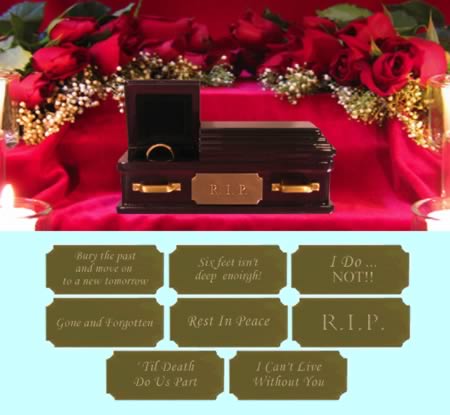 Give a dead marriage its proper, final resting place. WeddingRingCoffin.com sells the final resting place for your dead marriage's wedding ring. Don't forget to choose your custom plaque.
2

Divorce Gift Registry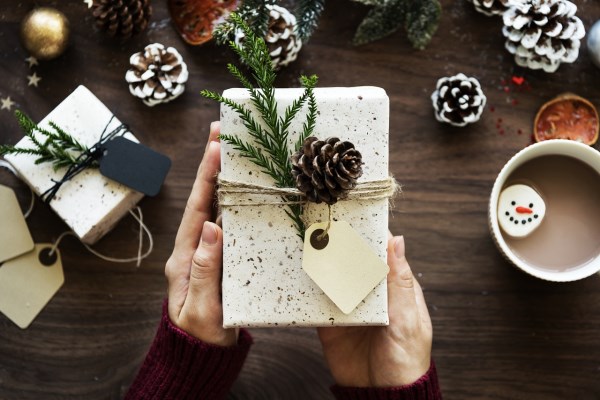 Did your ex get your favorite tea kettle and plush Egyptian cotton towels in the divorce? Not to worry, now you can head down to Debenhams department store and register for some more. Go ahead and add lots of stuff to your divorce gift registry. Hopefully all those family members who said it wouldn't last will be willing to chip in and buy you a little, "I told you so gift."
3

Divorce Cake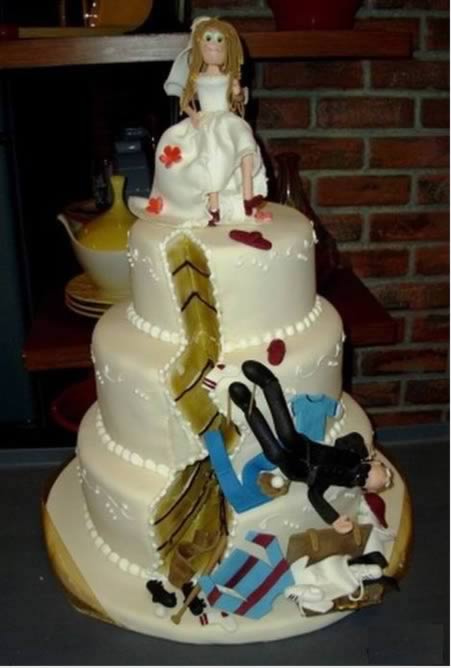 We all know that the cake is one of the most important parts of the whole wedding hoopla. Immense amounts of time and energy are put into choosing a design and cake tastings. But what happens when you get divorced? Well, you get a cake. At least that's according to Larry Bach, the owner of Sprinkles Custom Cakes in Winter Park, Florida. Though his bakery does far more wedding cakes, Mr. Bach admits that he has created a few cakes for women going through a divorce. The trend started about six years ago, and the bakery charges about $185 per cake.
4

Detachable Playhouse for Children of Divorced Parents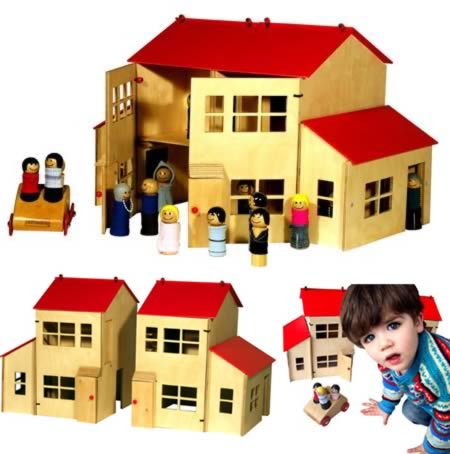 Ben Forman designed a unique playhouse called the Detacho Playhouse that incorporate the issue of divorce, something a lot of children face every day yet is ignored by toy makers.
The reconfigurable playhouse lets children of divorced parents "play out" complex domestic issues – it can be configured into separate houses for each parents, and can even be configured to have a separate house for the new partner!
5

Divorce Ring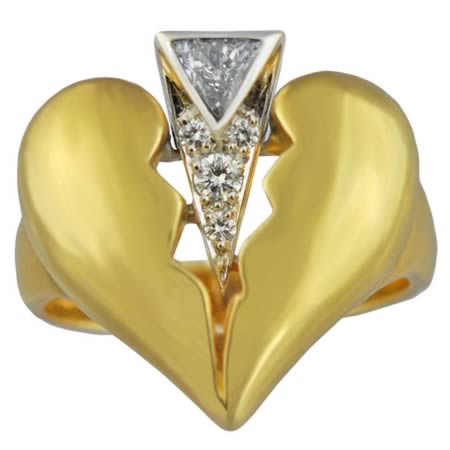 With this ring, I thee wed .... and with this one, I thee ... divorce?
That's right - jewelers Spritzer and Furman created this symbolic ring to commemorate the ending of a marriage. At $3,200 it's a cheap price to pay for saying goodbye to someone you (used to) love.
6

Divorce Photo Album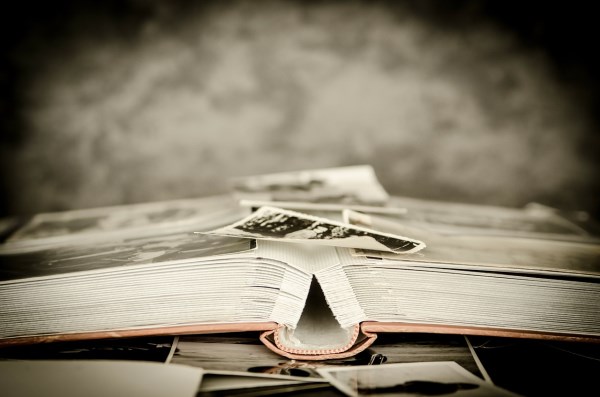 Italian photographer Gianni Fasolini heard that the divorce rate is going up and got a brilliant idea. People take wedding photos, so why not offer them a divorce photo album as well? "People celebrate a marriage as a milestone in their lives, but a divorce is an important event too," he explained.The 45-year-old added: "I have been doing photos of weddings and marriage ceremonies for years, day in and day out, and people told me they like having a photo marking important events in their lives."
"Then I got to thinking that maybe there would be some demand for people marking their divorces and so I started to offer photo sessions for freshly divorced couples – them smiling or shaking hands or in some cases even kissing.
7

Divorce Music Album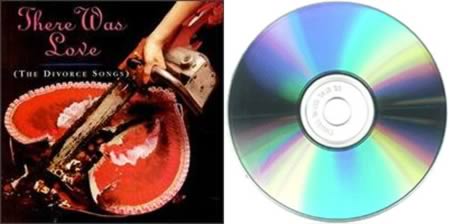 During divorce everyone feels a little depressed. That's why hearing a CD with the greatest divorce music may be a good option. It combines music from all genres and eras into one package. I recommend giving it to anyone who is facing separation/divorce/ or a break-up. Buy it here ($10.18).
8

Divorce iPhone App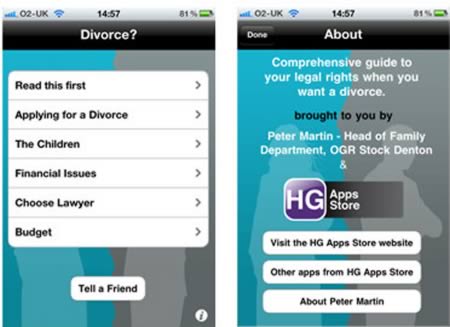 If your marriage is feeling the strain, you may wish to take a look at the Divorce? app written by one of the UK's leading family lawyers, Peter Martin, head of family law at OGR Stock Denton and author of the Good Practice Guides for the UK College of Family Mediators and an examiner for the Family Law Panel.
The app doesn't encourage (or trivialize) divorce – one of Peter's first statements is that he's seen far too many people give up on their marriages far too easily and even links to some marriage guidance counselling sites.
But if you're a bit further along in that process, the app is a pocket-sized guide that lays out lots of the information you might find useful and that you can discreetly take with you for some quite reading. The app is far from flash – it's basically a book with lots of hyperlinks embedded. But if you're thinking about ending you marriage of 20 years then you probably aren't interested in lots of flash animation and bright colours. At £9.99 the app gives your first lesson in divorce – it's an expensive business. Available from the app store now.
9

Divorce Survival Kit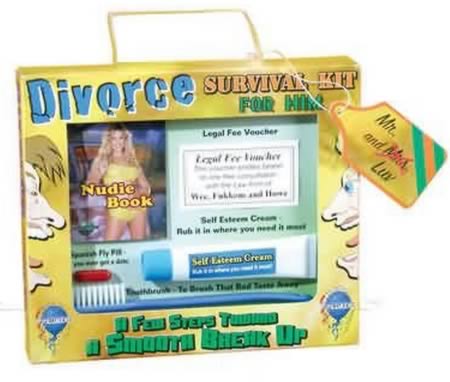 Give the man who's going through a divorce a little moral support with this Divorce Survival Kit for Him. The kit includes: A Nudie Book - for those lonely nights ahead; Spanish Fly Pill - if he ever gets another date; Legal Fee Voucher - free consultation with Wee, Fukkem, and Howe Law Firm; Self-Esteem Cream - to rubbed where he needs it most; Toothbrush - to brush the bad taste in his mouth.
10

Kitchen Utensil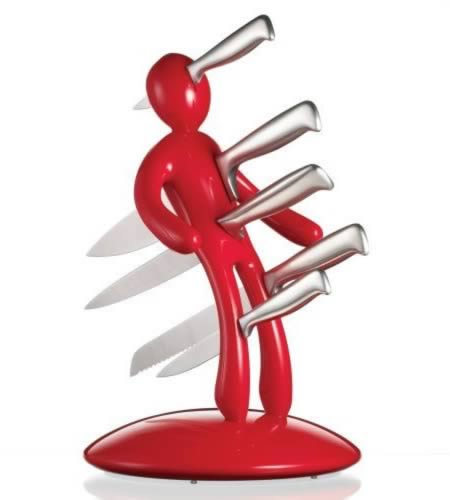 Not only functional, but also therapeutic, "The Ex" Knife Set and Holder ($69.99) is a five-piece knife set plus holder that makes for the perfect gift and a guaranteed conversation piece. Constructed with heavy-gauge durable stainless steel, each knife offers a razor-sharp precision cutting blade and a hollow, ergonomically designed for comfortable handle.