A British woman living in San Francisco, California, says she injects her eight-year-old daughter with Botox to "get rid of her wrinkles." 34-year-old Kerry Campbell does this to help her daughter Britney "keep up" in the insanely competitive world of child beauty pageants. Kerry says Britney is used to the painful injections of the bacterial botulinum toxin, which can cause some pretty nasty side effects, although the little girl admitted that she used to cry when first given the shots.
Note: the mother later came out and admitted that the whole story was a hoax, and she was paid by the British tabloid "The Sun" to fake the story.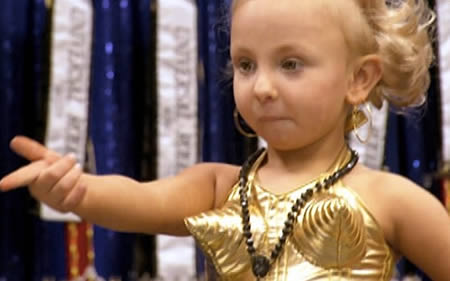 Two-year-old Mia who started her routine in an angel costume and ended up as Madonna, circa 1990, in a bright yellow cone bra. Now, remember that outfit was made famous on the Blonde Ambition world tour and was worn as Madonna performed Like A Virgin and simulated masturbation on a bed!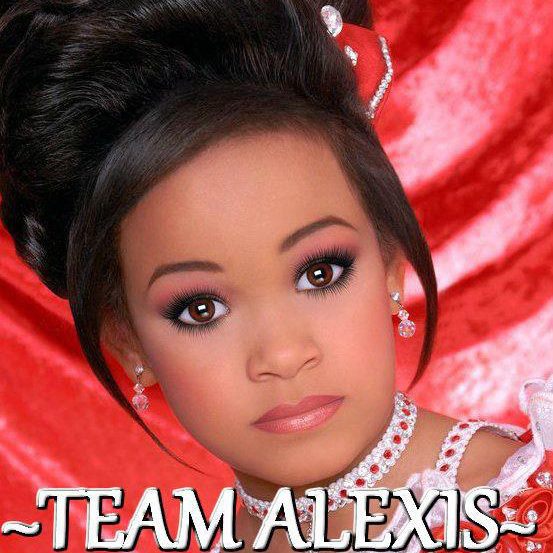 Five-year-old Alexis Todd, scooped the runner-up title of 'Mini Supreme'. Ahead of the big contest, she got a spray tan to boost her caramel complexion and even visit a chiropractor to help align her body and improve posture.