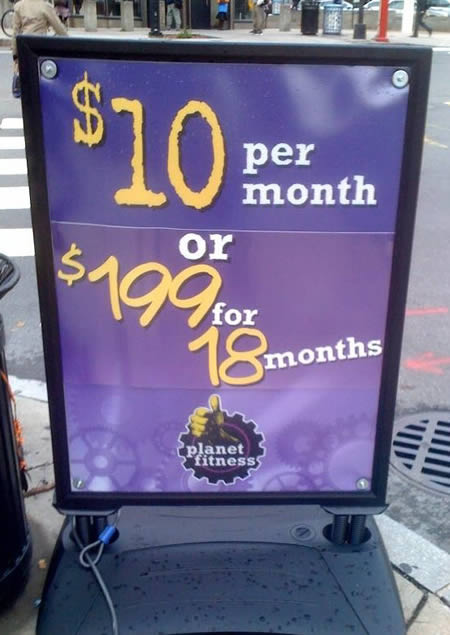 The longer you stay, the more you pay.
NOTE: our reader explained to us that "the planet fitness deal actually does make sense. There are a few different plans. Either you pay something like 56 dollars up front and then ten dollars per month after, or you can buy a longer membership. If someone goes with the 10/month plan, after 18 months they will have paid 56+180=236. So paying 199 up front is actually a better deal if you stay with the gym."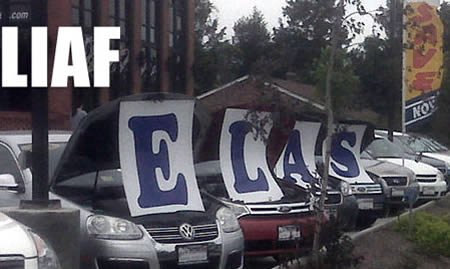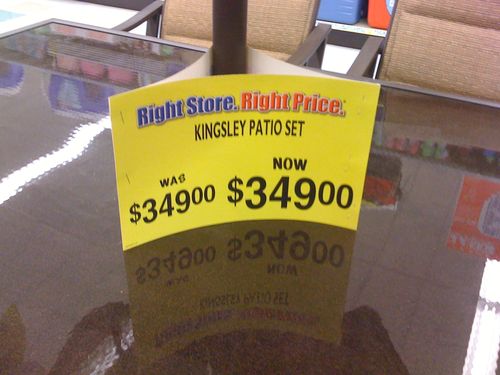 A great deal at $59.99 but we've marked them down to $69.99!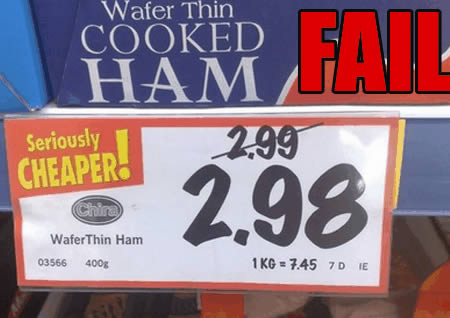 A penny for your thoughts.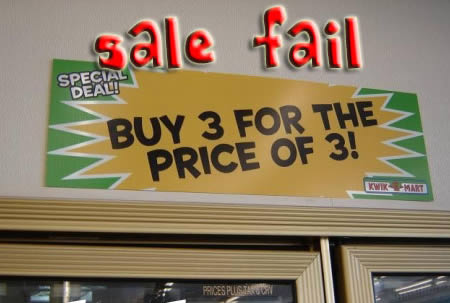 NOTE: Back when The Simpsons movie came out, several 7-11 convenience stores were "converted" to Kwik-E-Marts. This sign is nothing more than a tongue-in-cheek promotion for The Simpsons movie. (Thanks to our readers, Chris and Alvis, for the info.)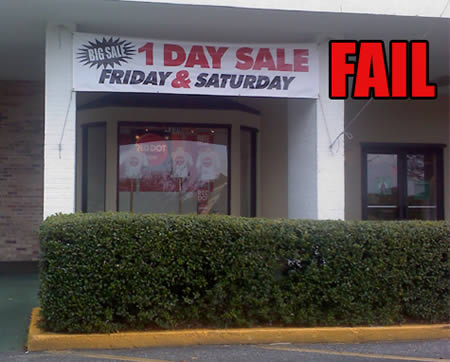 A one-day sale that lasts for 2 days.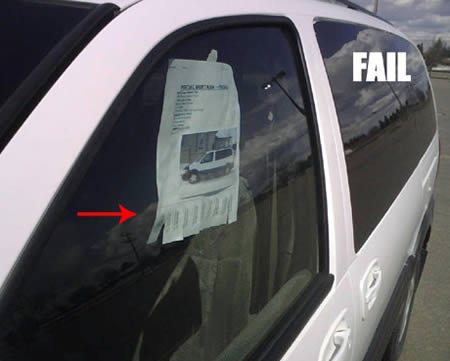 Look, this car is for sale, take a coupon… no, wait, you can't.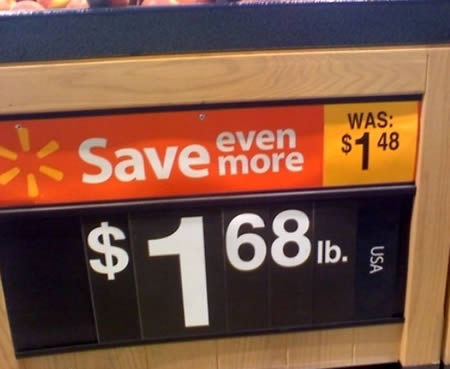 Save even more… yeah, right!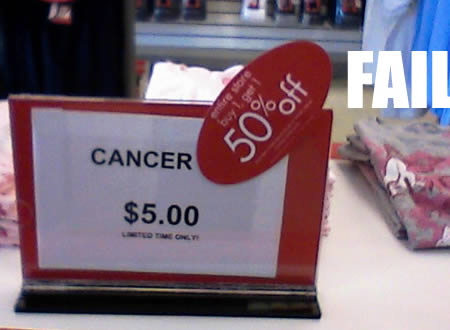 Who wants cancer? It's for sale.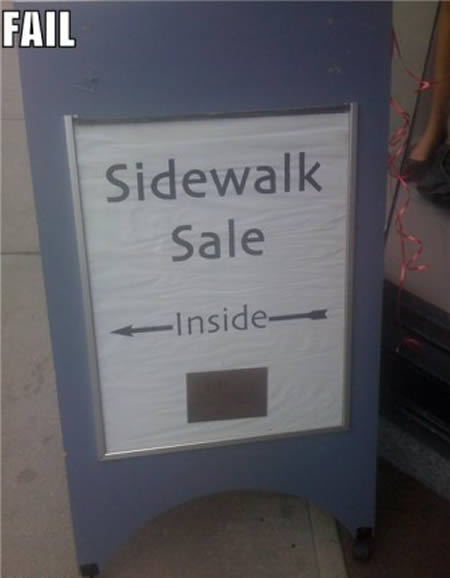 I'm too confused, is it inside or outside?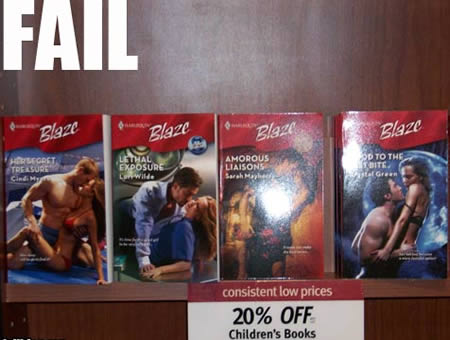 This is what children have been reading these days.