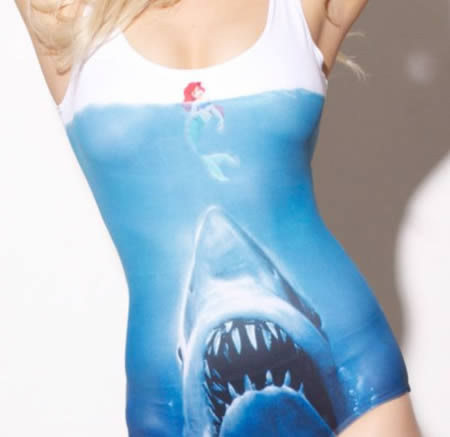 Jaws vs. Little Mermaid Swimsuit.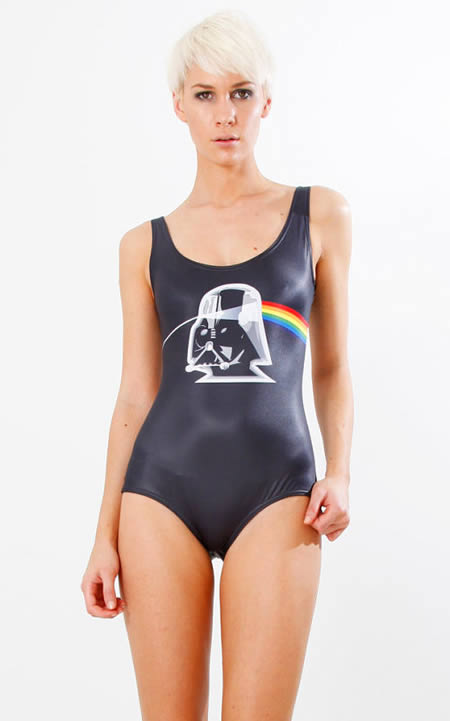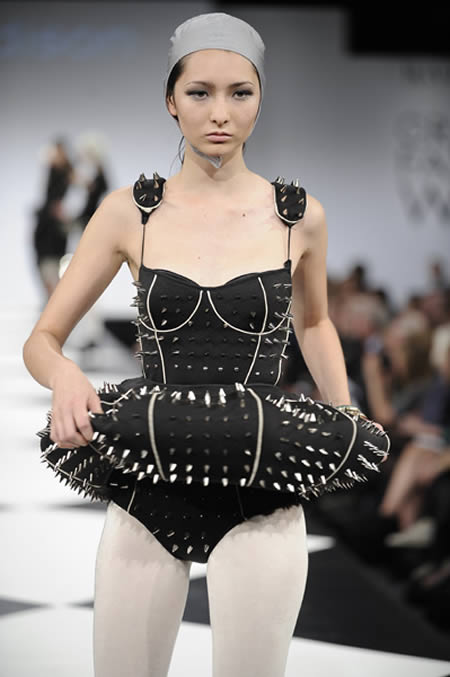 No word if you can swim in this one, but you definitely can't lie on your stomach to even out your tan. Despite the suits impracticality it is certainly on-trend. Complete with a studded inflatable ring, this dangerous swimsuit is the creation of Rio Maddison, a fashion student at Northumbria.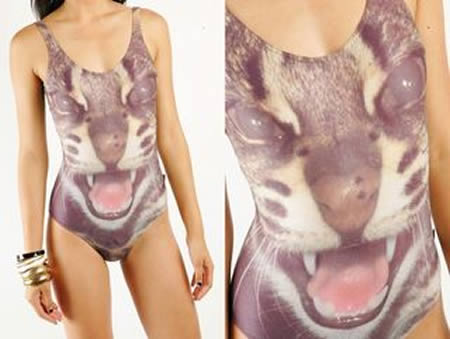 Vintage Cat Swimsuit by Fiorucci.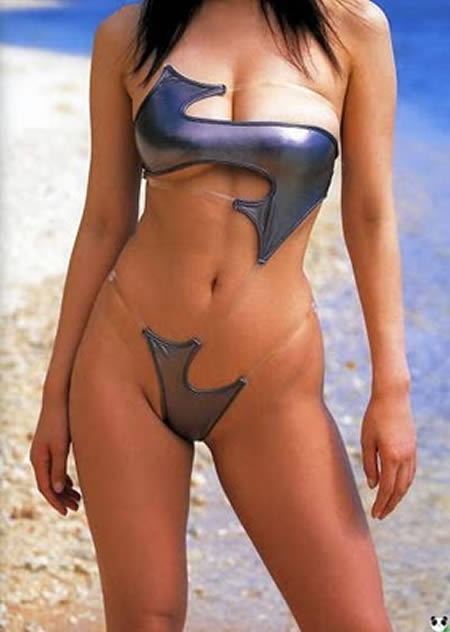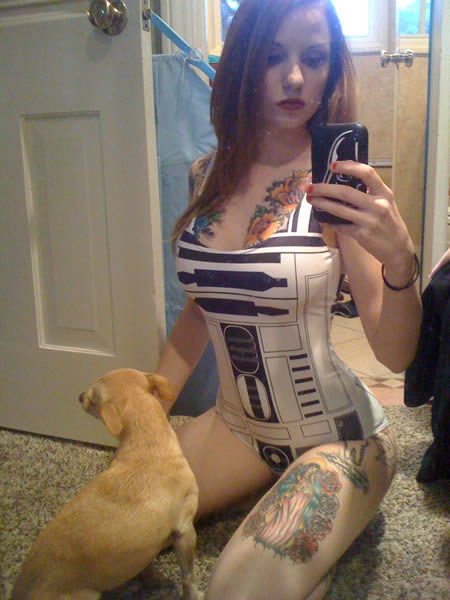 This isn't just some whimsical, longing nerddream, but an actual one-piece bathing suit. Designed by James Lillis, the "Artoo" is inspired by the distinctive look of beloved astromech droid and fashion icon R2-D2.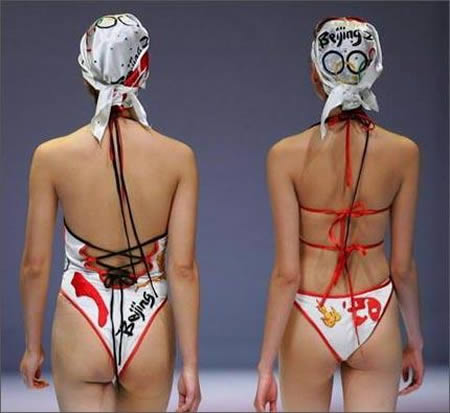 2008 Beijing Olympic Swimsuit.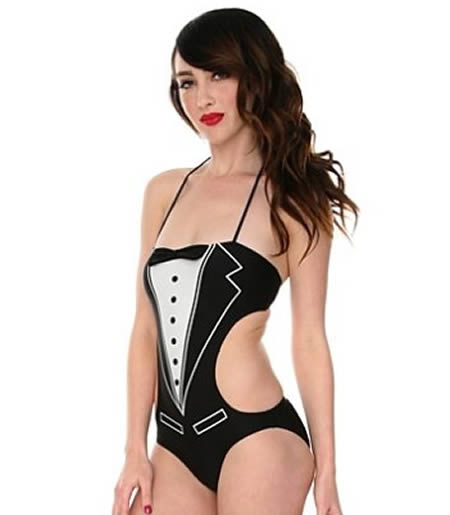 Tuxedo swimsuit. (tuxikini?)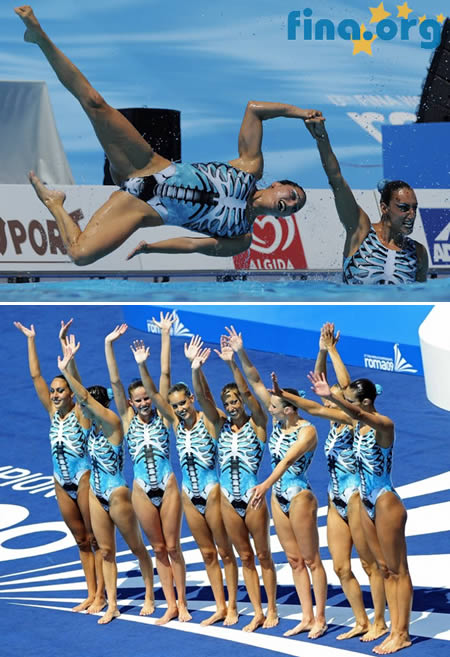 The Spanish synchronized swimming team in awesome skeleton swimsuits in Rome 2009.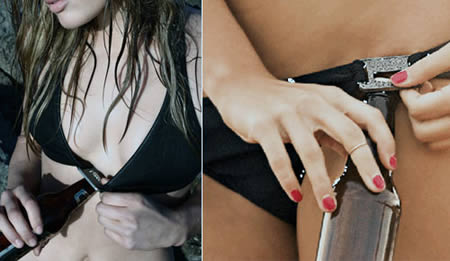 Bottle Betty suits have a built in bottle opener on the top and on the bottom that replace the usual swimwear accent pieces, but have the added benefit of opening a bottle. Popping tops will never be the same!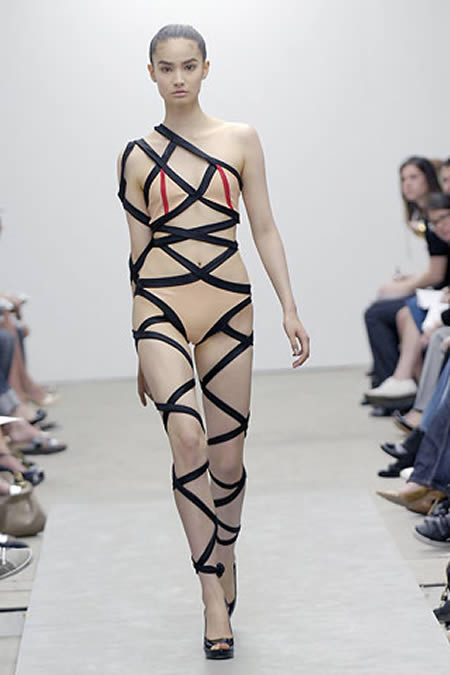 Zigzag swimsuit where the tan lines will reveal the designer. (Danielle Scutt)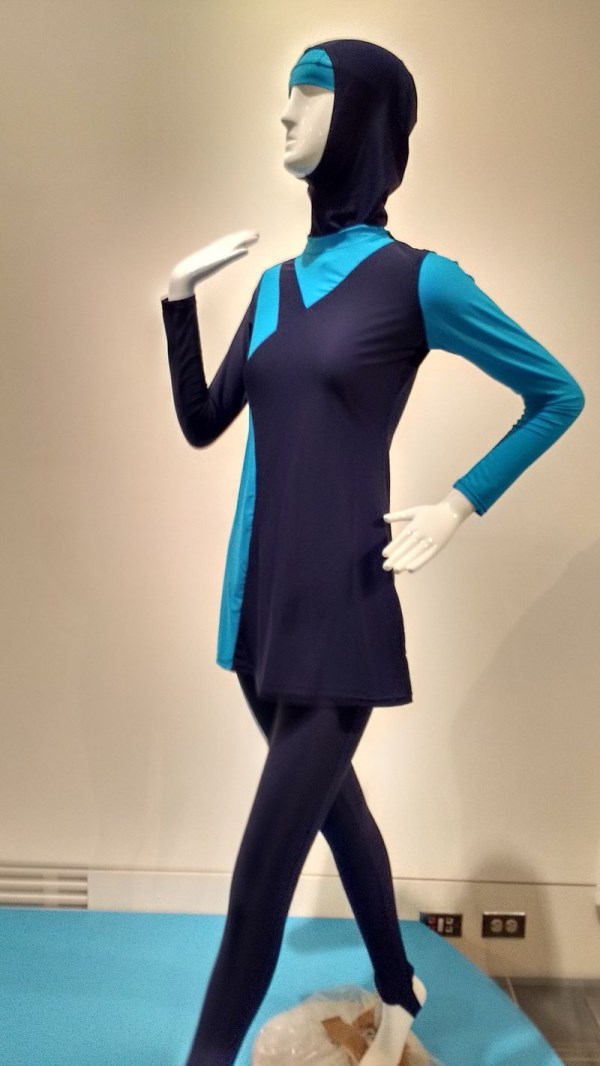 Telly Nigella's bizarre swimsuit: looks like a burqini with a cap to me.