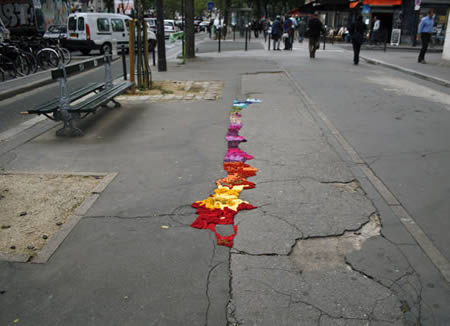 Forget asphalt! The artistic way to fix potholes is with some colorful fabric. That's what artist Juliana Santacruz Herrera did for the sidewalks of Paris.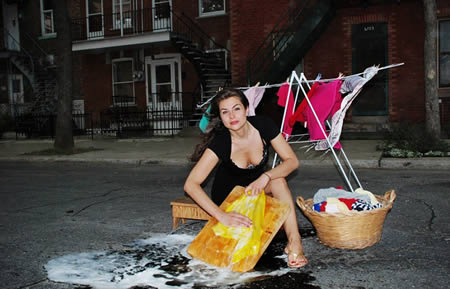 You probably wouldn't look at the eyesore outside of your house that claims a couple of hubcaps every week as art, but Claudia Ficca and Davide Luciano do. After a particularly brutal encounter with a "canyon-sized crater of a pothole," they decided to channel their frustration into something creative and funny. The result is POTHOLES, a series of pictures taken in Montreal, Toronto, New York and L.A. that transform the mundane craters into something useful.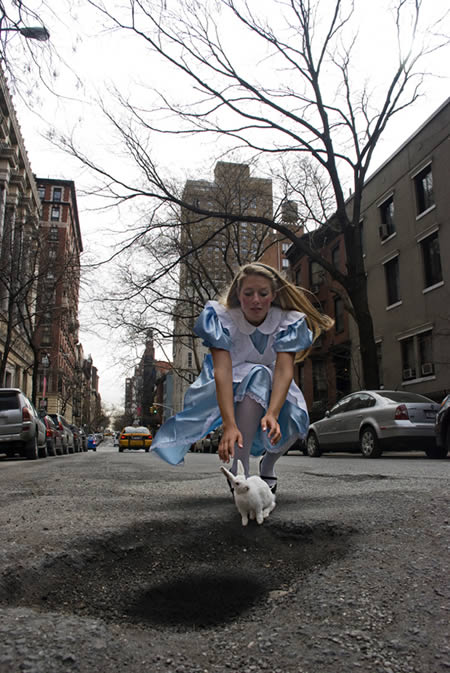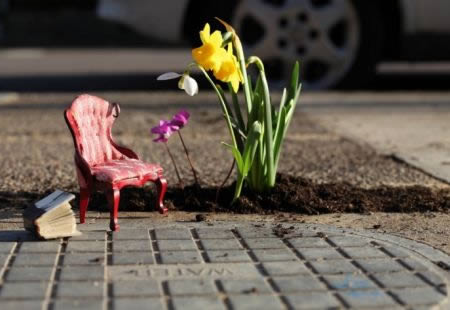 Cyclist Steve Wheen decided to plant cyclamen, narcissus and polyanthus in the holes after becoming fed up with the state of roads. The 33-year-old's green do-gooding is proving popular as his website – www.thepotholegardener.com – has had 25,000 hits in its first month.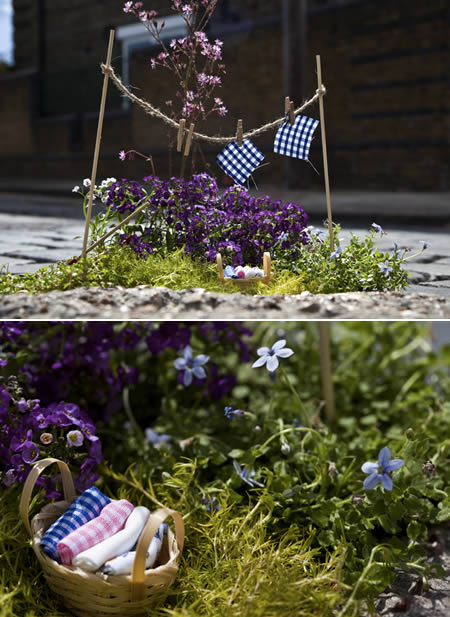 A little clothes line… another work from Steve Wheen.