1

Unemployment Championship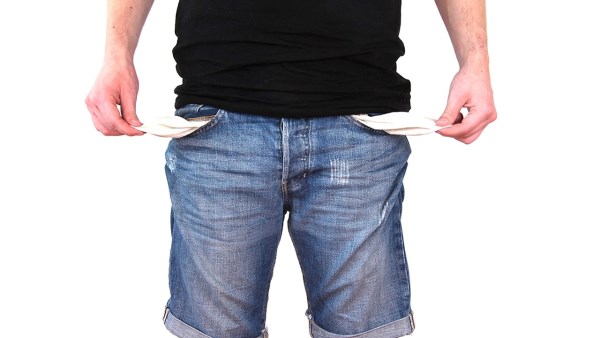 The increasing ranks of the unemployed today aren't just sitting around the house feeling sorry for themselves. A group of the recently job-deprived gathered in New York City's East Village on Tuesday, March 31 2009, for an event described as the Unemployment Olympics. A laid-off computer programmer came up with the idea to lift spirits of the jobless. Some 20 contestants took part in events such as Pin The Blame On The Boss, Office Phone Skee-Ball, Office Phone Pinata, and the "You're Fired!" race to the cardboard Unemployment Office. Phone Skee-Ball, where an old office phone was tossed across the park for points, drew much fanfare and even had students from P.S. 34 cheering participants on. Phone Pinata, which involved hitting a pinata with an office phone, only took two strikes to burst. Unfortunately, the much anticipated Fax Toss, which reminded everyone of the infamous scene in Office Space, was canceled at the last moment due to Parks Department concerns over tossing large office equipment around.
2

High Heel Marathon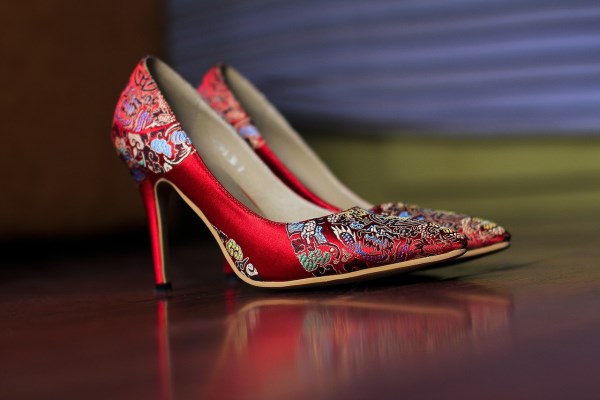 High heel race is an unusual event, which is held in many cities, such as Sydney, Paris, Moscow and Amsterdam. But the citizens of Milan were lucky most of all – not every day the winner of such race gets a couple of delicious, lust luxury open-toe sandals from Manolo Blahnik.
Up to 300 girls took part at this competition who must overcome a distance of 80 m running on high heels. The heels should be a minimum 7 cm height and 1.5 cm in diameter. All these fashion sacrifices make only with the aim to get a pair of sandals from the shoe master Manolo Blanik. The winner in the Milan race was not single, but three which means that these three lucky women became the owner of the most elegant heels in the world.
3

Wolf-whistle Contest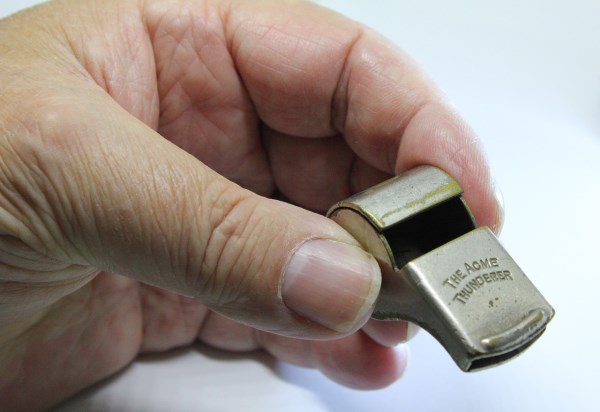 These days, any builder foolhardy enough to wolf-whistle at a passing woman is likely to get a slap in the face for his trouble - but not in County Fermanagh town. In 2009 Irvinestown played host to Ireland's first ever wolf-whistling championships, complete with scaffolding, hard hats, and plenty of women. The men of the town were more than eager to show their appreciation of the fairer sex, eagerly donning hard hats and lining up along the pavement to demonstrate their whistling skills.
They had a lot to whistle for. Part of the annual Lady of the Lake Festival, the parade through the streets was led by 2009 year's 'lady', beautician Claire Timlin. The politically incorrect competition was the work of festival organizer, and whistling devotee, Joe Mahon. Joe's years of experience stood him in good stead when asked to pick a winner out of the fine whistles in competition in Irvinestown.
Mahon chose a married man, local butcher Stephen Millar, as the champion wolf-whistler who, like Mahon, credits the technique for getting him a wife.
4

Hot Water Bottle Nose Bust Competition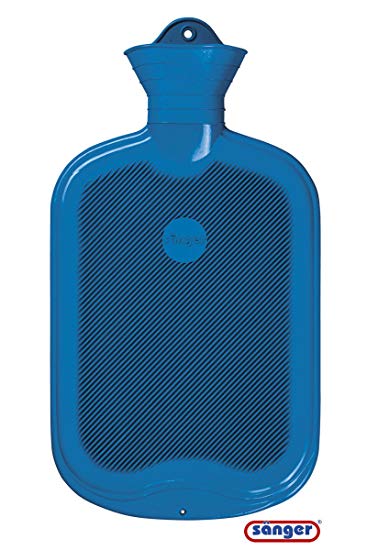 In 2009 during a competition in Tbilisi, Georgia, 18-year-old Jemal Tkeshelashvili managed to burst three hot rubber bottles. One in 23 seconds, the second in 16 seconds, and his last bottle in only 13 seconds. He even blew one up while a man sat on top of it. He set a new record for the quickest burst at 13 seconds.
The previous record for blowing up a standard hot water bottle until it bursts was 51.98 seconds set by Brian Jackson from the United States in April 2006.
5

Gurning Competition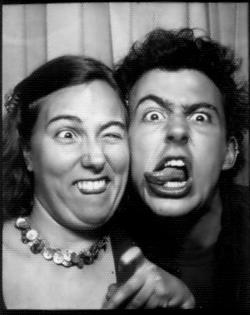 Gurning contests are a rural English tradition. By far the most notable that is held annually at the Egremont Crab Fair, which dates back to 1267 when King Henry III granted the fair a Royal Charter. The origins of the gurning competition itself are unclear, and may not be so old, although it was described as an ancient tradition by local newspaper the Cumberland Paquet in 1852. The competitions are held regularly in some villages, with contestants traditionally framing their faces through a horse collar — known as "gurnin' through a braffin'." The World Gurning Championship takes place annually at the same crab fair in Egremont, Cumbria. Those with the greatest gurn capabilities are often those with no teeth, as this provides greater room to move the jaw further up. In some cases, the elderly or otherwise toothless can be capable of spectacular gurns covering the entire nose.
Peter Jackman became England's best-known gurner, winning the world championship four times, beginning in 1998 with a face called the "Bela Lugosi." He had his teeth removed in 2000 to make his features easier to manoeuvre. Three years later, he died playing golf in Spain when a cliff face collapsed underneath him. 'Rubber Faced' Grant Owens then took the vacant crown by performing the unprecedented, and rarely seen, treble gurn. Owens states the reason for this is his extra large bottom lip which he used to be able to nestle polos in when he was a child.
6

Toe Wrestling Competition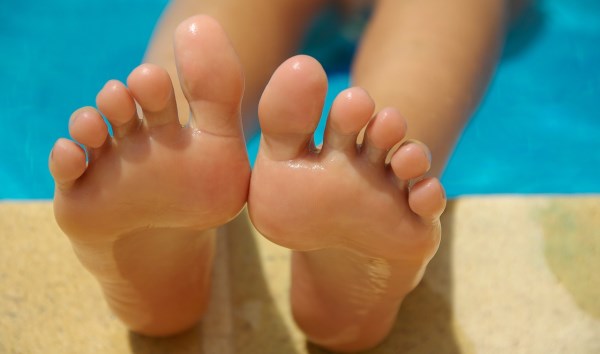 Going way back to 1976, the World Toe Wrestling Competition started at a pub in Wetton, Derbyshire, UK. The locals of 'Ye Olde Royal Oak Inn' thought it would be a great idea to hold a toe wrestling competition, where the contestants lock their big toes together, and attempt to force their opponent's foot to the ground. The organizers have big intentions for the sport, and applied in 1997 for its inclusion in the Olympic Games. Unfortunately for crazy sports fans it was not accepted.
Toe-wrestling doesn't sound much like a blood sport, though past participants will testify to the contrary - they've got the sprained ankles and broken toes to prove it.
7

Palm Tree Trunk Climbing Competition
No, cycling on top of a pole is not a new extreme sport. You may not agree with that until you watch Indonesia's Independence Day celebrations, which include climbing up a greased palm tree trunk. Sound difficult? It is, so much in fact that it requires a team of four, determination and months of strategizing.
Indonesia's Independence Day falls on August 17 and includes many traditions like the hoisting of the flag, decorating houses and offices in red and white, fireworks and other celebrations. Games are a big part of the day; for example, shrimp cakes eating contests, bike decorating competitions (Lomba Sepeda Hias), Tumpeng making competitions (a rice-based dish) and Panjat Pinang, the palm tree trunk climbing, are some of the most popular.
In Panjat Pinang, four people make up a team that has to devise the best strategy to help one person up the greased pole. Some form human ladders, climbing on each other's shoulders, with the last one trying to find a foothold wherever he or she can. At the top of the pole are the prizes – anything from towels, clothes and practical items to mountain bikes and money vouchers. According to the no pain, no gain principle, the higher the pole and therefore the gift, the higher its value. Oh, and should a team make it unexpectedly fast close to the top, the team members, spectators and the pole might just get hosed down with water so that they have to start again. The task is so difficult that opposing teams are known to cooperate to make it. And still, the competition can take anywhere between one and two hours or longer.
8

World Egg Throwing Championship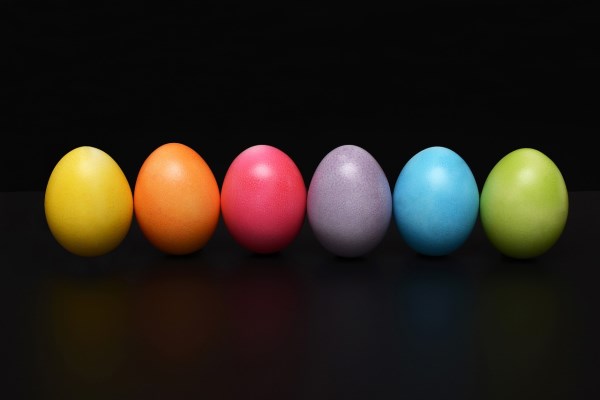 Egg Throwing has been a sport enjoyed by millions of people since early humans discovered the delight of watching a failure of another to catch a tossed egg. Nowadays egg throwing is a serious sport played all over the world. The World Egg Throwing Competition is held annually in Swaton, England since 2006. The contest features four disciplines besides the egg trebuchet, including the "throw and catch", in which teams of two players try to propel and safely gather an egg over the greatest distance. Teams of 11 players can enter the "egg-static relay" and attempt to move 12 eggs 100 metres by throwing them between themselves as they stand along the route. And "egg Russian roulette" – which echoes a dramatic sequence from the film The Deer Hunter – involves contenders wearing bandannas selecting eggs one at a time and smashing them against their foreheads. The loser is the first to pick the single raw egg among the six otherwise hardboiled ones on offer.
9

Mud Soccer Competition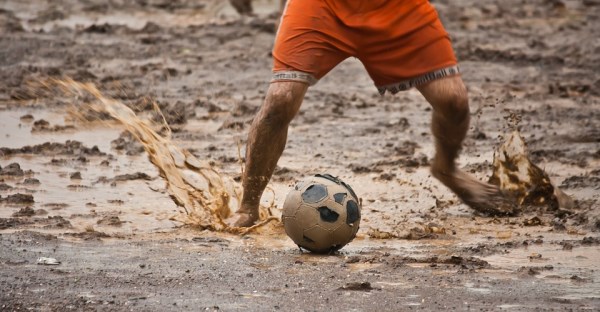 In 2008, thousands of men and women alike flocked to bog-fields in the spirit of sportsmanship of dirty play, barely able to move an inch in the knee to waist-deep mud at the 10th annual Mud Soccer World Championships for what was more like mud carnival revelry in pig pens than a fundamental world cup outside the tiny town of Hyrynsalmi, Finland. A natural swamp was converted into 22 playing fields each measuring about 197 x 115 feet (60 x 35 meters) — marked out with little more than yellow tape and plastic drainpipes. The game lasts for 2 periods of 25 minutes each on the swampy grounds, with 340 teams of 6 players — 5 field players and a goal keeper — for 880 matches, each wading, crawling, and trudging through the soaking mud fields.
With shoes and socks taped with duct tape, teams of men in long dresses and white hospital gowns, Superman outfits, skimpy shorts, suits and ties, and blonde and pink wigs were common-sight, as were men dragging women through the mosquito-infested bog while they managed to play a game and swill beer simultaneously. Some wore oversized sunglasses which are also useful against the mud splatter. Standard soccer regulations allegedly apply, but the intensely chaotic and largely uncontrolled games seemed to have few if any rules — there's no offside, no definite penalty box and unlimited substitutions are made on the fly.
Not drinking water from the swamp and insurance protection were rules organizers emphasized most. A team member of Athletico Hucknall, England's sole representatives left the arena aboard an ambulance, nursing a suspected broken leg. Winning the trophy in the men's, women's, mixed or hobby category was secondary — at least for most.
10

Baby Crawling Marathon
600 kids were expected for Cali, Colombia's first "Maraton de Gateadores," [aka Crawlers Marathon] in 2005, but according to the municipal health ministry 1,122 showed up. The human equivalent of a frog jumping contest, the races pitted kids' ages 8-18 months against each other in a 5-meter straightline crawl. Unsurprisingly, very few completed the race, despite the entertainingly shameless motivational tactics of their parents. The race was part of the city's "Cali en movimiento!" campaign, and was spurred by an alarming drop in productivity among Cali baby drug mules at customs checkpoints in the US. It is hoped that by promoting health and athleticism in infants, Colombian babies will be able to boost their average smuggling load from 0.5kg to 1kg/diaper by 2007.