1

Duk-Koo Kim – after his brutal death both the referee who officiated the match and Kim's mother committed suicide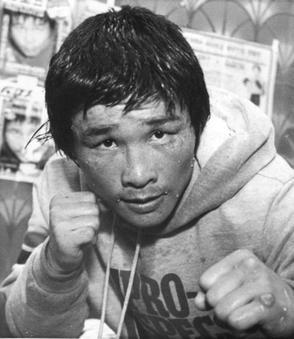 The young Korean fighter wasn't the first boxer to die as a result of injuries suffered in the ring. Nor was he the last. But up to this day, those who watched Kim battle Ray "Boom Boom" Mancini for 14 rounds in the outdoor arena at Caesars Palace, remember vividly a day that would cause a national debate over the very existence of boxing and ultimately bring change to the sport.
Mancini was defending his WBA lightweight title for the second time when he climbed through the ropes at Caesars. In the 13th round, Mancini unleashed a barrage of 39 straight punches. Somehow, Kim survived the round. Early in the 14th, Mancini connected with two big rights to Kim's head and the Korean dropped to the canvas. He beat the count of 10, but referee Richard Green stopped the fight. Kim was carried out of the ring by stretcher and rushed to Desert Springs Hospital. He died four days later.
This fight became famous for the aftermath: Kim's mom and the referee Richard Green committed suicide months after Kim's death. It's also said that this fight changed boxing rules and posterior fights went from 15 rounds to just 12. Mancini suffered from depression and was never the same fighter again, though he continued to box until 1993.
2

Becky Zerlentes – the first woman to die in the ring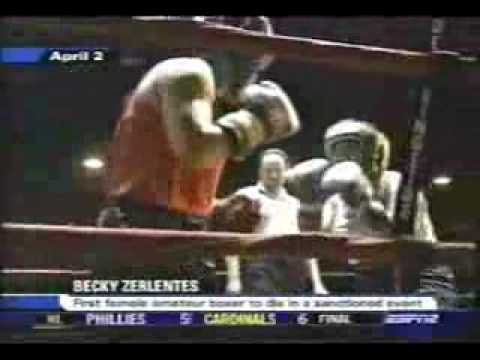 College teacher and award-winning female boxer Becky Zerlentes died in 2005 and is believed to be the first woman to die in a sanctioned bout. The preliminary cause of death was "blunt force trauma to the head", but results from an autopsy were not immediately available. Zerlentes, 34, was struck by opponent Heather Schmitz and, despite wearing protective headgear, fell unconscious during the amateur bout in Denver. Physicians at the Golden Gloves competition jumped into the ring, but Zerlentes never regained consciousness and died several hours later. Zerlentes had won a regional Golden Gloves title in 2002 before taking a break from boxing. She had told her coach before this fight, that this was going to be her last one since she was going to stop boxing because of her age.
3

Evander Holyfield – had his ear bite off by Mike Tyson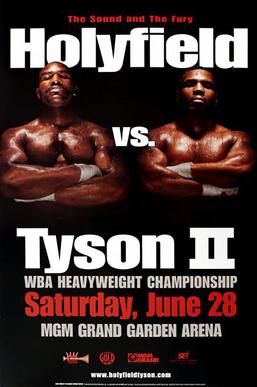 Few would argue that at the peak of his powers Mike Tyson was unrivalled in the heavyweight division and probably only Mohammad Ali has been as big a boxing box office draw. By the time he fought Evander Holyfield in June 1997, however, Tyson's career was on the slide. Clearly a desperate and out-of-control individual, Tyson, in front of a sold out crowd at the MGM Grand Garden Arena in Las Vegas, took a bite out of his opponent's ear in the third round. The referee, Mills Lane, could hardly believe it until he was summoned over to Holyfield's corner to inspect the damage. His initial thoughts were to abandon the fight there and then, but instead he ordered the judges to deduct two points from Tyson's score and resumed hostilities. Within seconds, Tyson repeated the same skullduggery and was promptly disqualified. "It's like Dracula time," said the commentator. "I've never seen anything like this in boxing." All hell broke loose, the police came into a by-now crowded ring to try and restore order and like a ripple effect the bedlam moved to the hotel lobby and then the streets outside. Tyson was suspended from boxing and his purse was withheld. It was the beginning of the end for Iron Mike.
4

Frankie Campbell – had his brain knocked off from his skull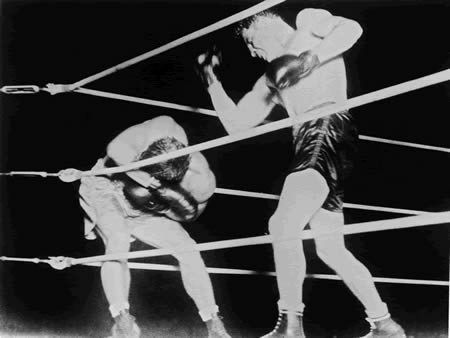 Frankie Campbell whose real name was Francisco Camilli was born in 1904. His professional record included 40 fights, 33 wins (26 Kos), 4 loses, 2 draws and 1 no contest. His final fight was held in San Francisco, California, on August 25th, 1930. He lost his life against the infamous Max Baer, portrayed as a vicious killer in the movie Cinderella Man.
They said that Campbell knocked down Baer in the 2nd round, and this, enraged Baer bringing Campbell to an end. While other people talk about Baer losing the 3rd and 4th round in a row, and in the 5th round he couldn't take it anymore and became enrage because Tillie "Kid" Herman -former friend and trainer of Baer who switched corners overnight - was taunting and jeering Baer. Campbell's brain was knocked off loose from his skull and was pronounced dead the next day. Baer was charged with manslaughter but later was acquitted of all charges. He would give entire earnings to Campbell's family from succeeding bouts.
5

Jess Willard – the heavyweight champion who was bitten off by a contestant 60 pounds smaller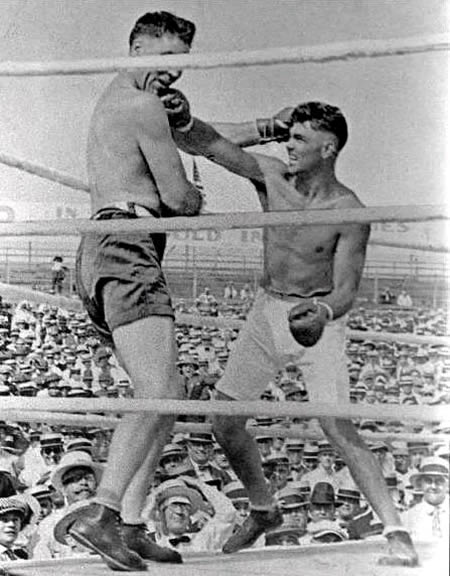 It is 1919 and the heavyweight champion of the world is a giant named Jess Willard. The 6'6 ½", 245 pound Willard had taken the title from an over-the-hill Jack Johnson. His newest challenger is a savage fighter out of the west by the name of Jack Dempsey, who at 6'1" and 187 pounds seems to belong to a weight class several places below Jess. Prior to the start of the fight, promoter Tex Rickard visits Dempsey and his manager in his dressing room. Kearns had to all but beg Tex to set up a fight between his man and the giant Willard, a battle that seems a mismatch on size alone. He urges Jack to stay down if Willard knocks him down; he doesn't want to be associated with a murder in front of thousands of witnesses.
Dempsey growls there's nothing to worry about. Willard is bigger but he's not in the shape of the challenger. The Manassa Mauler' Jack Dempsey brutally beat down and dethroned reigning 6'6 champion Jess Willard in three violent rounds at the Bay View Park Arena in Toledo, Ohio. Dempsey fractured the champion's jaw in the first round and knocked him down seven times in the opening stanza alone. After two more rounds of savagery Willard's corner threw in the towel to rescue their bloody and bruised fighter. Jess Willard survives by the margin of minutes, perhaps only seconds, one of the worst beatings in the history of prize fighting.
Dempsey would go on to reign as heavyweight champion for seven straight years until he was decisioned in 1926 by Gene Tunney.
6

Richard Grant – had his jaw broken when his defeated opponent hit him with no gloves on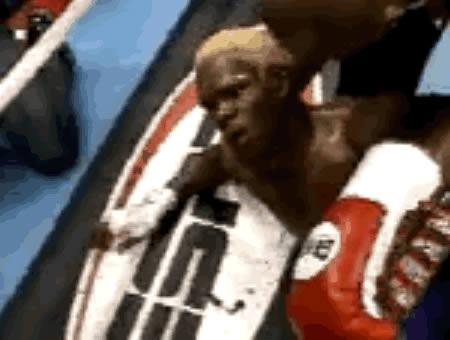 Butler was a very promising young fighter from New York City known by the nickname "Harlem Hammer". In November 2001, James Butler fought Richard "The Alien" Grant. The bout was a charity event to benefit survivors of the September 11 attacks. After losing by unanimous decision Butler made his way to the middle of the ring to purportedly congratulate Grant. Grant reacted by stretching his hand out in a motion to embrace. Instead, Butler (who had already removed his gloves) threw a vicious haymaker to Grant's face. Richard Grant suffered numerous facial injuries including a broken jaw, lacerated tongue, and several stitches. Butler, in turn, was arrested and convicted of assault and served prison time for the attack.
Unfortunately the tale does not end there. James Butler continued his career after this incident but could never duplicate his earlier success. In October of 2004, Butler was arrested and charged with murdering Sam Kellerman, brother of HBO Boxing analyst Max Kellerman. He (ironically) used a hammer and set his body on fire after a dispute. Butler pled guilty in 2006 and was sentenced to 29 years in prison.
7

Benny Paret – went into coma and died 10 days after a controversial fight against Fullmer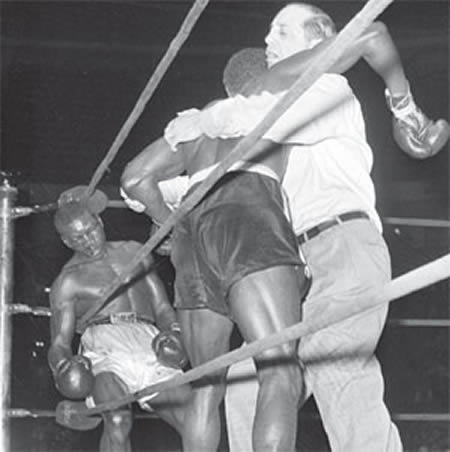 Benny "Kid" Paret was a Cuban boxer who won the welterweight title for the first time in 1960, but lost it seven months later when Emile Griffith knocked him out. His last fight against Griffith occurred on March 24, 1962. In the twelfth round of the fight, Griffith hit Paret twenty-nine times in a row, and eighteen times in six seconds, when Paret was lying against the ropes before referee Ruby Goldstein stopped the fight. Paret went into a coma after the fight, and died ten days later.
The last fight was the subject of controversies. It is theorized that one of the reasons Paret died was that he was vulnerable due to the beatings he took in his previous three fights. New York State boxing authorities were criticized for giving Paret clearance to fight just several months after he was knocked out by Gene Fullmer in his second to last bout. The actions of Paret at the weigh in before his final fight have come under scrutiny. It is alleged that Paret taunted Griffith by calling him Maricón (Spanish slang for "faggot"). Griffith wanted to fight Paret on the spot but was restrained. The referee Ruby Goldstein, a respected veteran, came under criticism for not stopping the fight sooner. Goldstein would never be the referee for a fight again as a result of the controversy from this fight.
The fight was the centerpiece of a 2005 documentary entitled Ring of Fire: The Emile Griffith Story. At the end of the documentary Griffith who has harbored guilt over the incident over the years is introduced to Paret's son. The son embraced Griffith and told him he was forgiven.
8

Billy Collins Jr. – lost his vision after his opponent cheated removing padding from his gloves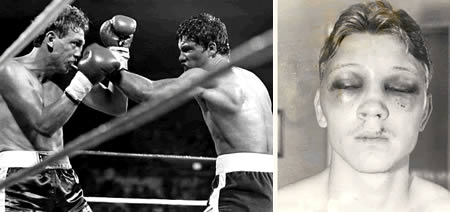 The 1983 fight between Luis Resto and Billy Collins Jr. is known by many as one of the dark spots on the boxing industry, as Panama Lewis, the manager for Resto cheated to give Resto an advantage on the younger and odds on favorite Collins. Essentially, he removed some of the padding on Resto's gloves which resulted in not only Resto having harder punches, but also Collins Iris was completely torn leaving him to have permanent blurred vision. After the injury ended Collins career, he would commit suicide two years later, while Resto and Lewis both served jail time for the illegal gloves being considered a deadly weapon.
9

Jonathan Thaxton – had his first and most memorable knockout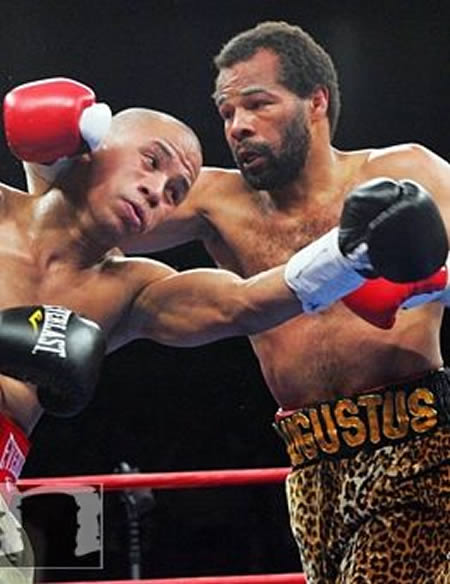 This fight was perhaps the biggest fight of both Emanuel Augustus and Jonathan Thaxton's career. In 1998 Thaxton made Augustus look like a million dollars via allowing him to use his chin as a punching bag. Further, this was the first knockout loss of Thaxton's career.