1

The Muslim who was spared a speeding ban arguing that he needed to drive between his two wives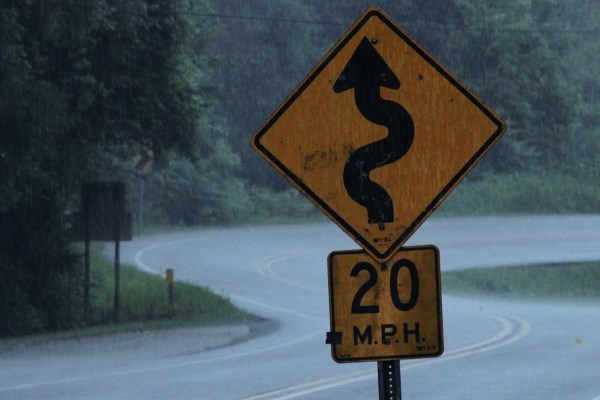 When it comes to avoiding a ban for speeding, the courts hear every excuse in the book. But one motorist offered what must be a unique reason why he should keep his license. Mohammed Anwar said a ban would make it difficult to commute between his two wives and fulfil his matrimonial duties.
His lawyer told a Scottish court the Muslim restaurant owner has one wife in Motherwell and another in Glasgow - he is allowed up to four under his religion - and sleeps with them on alternate nights. Anwar was caught driving at 64mph in a 30mph zone in Glasgow, fast enough to qualify for instant disqualification. Anwar admitted the offence, but Sheriff John C. Morris accepted his plea not to be banned and allowed him to keep his license. Instead, he was fined £200 and given six penalty points. Anwar was on his way home from Falkirk to his Glasgow wife on August 21, 2007, when he was caught by city police using a hand-held speed camera.
Anwar's successful plea joins a long list of unusual excuses heard in the courts down the years. Manchester United manager Sir Alex Ferguson was cleared of illegally driving on a motorway hard shoulder because he said he was rushing to a toilet. David Beckham also escaped a ban after arguing he had to break the speed limit to escape a photographer.
2

The woman whose defense was that her breasts were too big for her to be able to commit the crime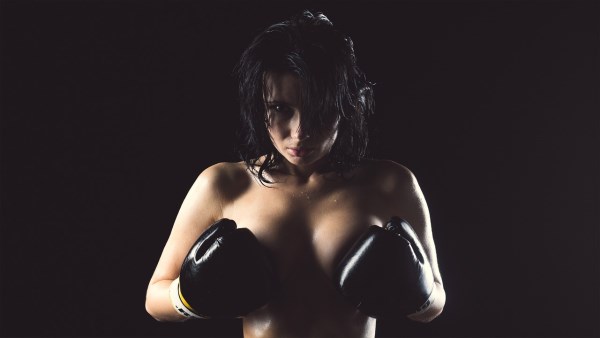 A Japanese pin-up model had a legal verdict overturned after successfully arguing her breasts were too big to allow her to squeeze through a hole a man alleged she used to gain entry into his room. Serena Kozakura was convicted of property destruction after a man accused her of kicking in his door and crawling inside to confront him about his activities with another woman. Kozakura won her appeal after the Tokyo High Court agreed her 44-inch bust was indeed too large for her to gain entry through the hole. "I used to hate my body so much," she complained. "But it was my breasts," she said, that won in court.
3

The barmaid who stabbed her co-worker to death and blamed it on PMS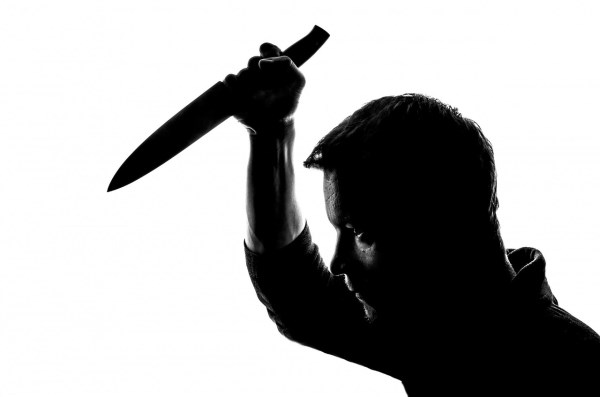 Twenty-nine-year-old barmaid Sandie Craddock got off a murder charge after stabbing another worker to death when she pleaded diminished responsibility because of Premenstrual Syndrome (PMS). The judge accepted the argument that PMS was a mitigating factor in the incident because it turned Craddock "into a raging animal each month". A review of Craddock's diaries showed that each of her past 30 convictions and multiple suicide attempts occurred around the same time of her menstrual cycle. Craddock was found guilty of manslaughter, placed on probation and ordered to take progesterone treatment.
4

The teenagers who claimed they were hypnotized by Geto Boys' music when they committed a crime
The music of the Geto Boys, Houston's most successful rap act, may have "temporarily hypnotized" two teenagers charged of murder in Kansas, defense attorneys allege. Christopher Martinez, 16, is accused of shooting Bruce Romans as he walked along a Dodge City bridge. Attorneys for Martinez and Vincent Perez, a 16-year-old boy present during the crime, said the combination of marijuana, alcohol and Geto Boys music may have driven the pair temporarily insane. Martinez, Perez and three other teenage boys were listening to a tape, entitled "Geto Boys," as they drove from a party at 1:30 a.m.. They also played the tape during the party, where they drank malt liquor and smoked marijuana. Upon seeing Romans and another man walking along the road, Martinez announced, "I'm going to cap that dude in the head." Martinez and Perez got out of the car and Martinez allegedly shot Romans once in the head with a .22 caliber rifle. Romans' companion crawled to a nearby fire station for help. Martinez and Perez fled, but were later arrested. The defense attorney said some of Martinez's statements before and after the shooting - specifically references to "capping him in the head" - were similar to lyrics from the Geto Boys tape. In the song "Trigger Happy Nigger," the Geto Boys describe ways of shooting people. The song includes the line: "Open the safe, and you'd better do it fast, because I'm about to put a cap in your ass." In "Mind of a Lunatic" - a song the Kansas youths reportedly listened to the night of the crime - includes the lines: "The sight of blood excites me. Shoot you in the head. Sit down and watch you bleed to death."
5

The woman who used oral-sex as a defense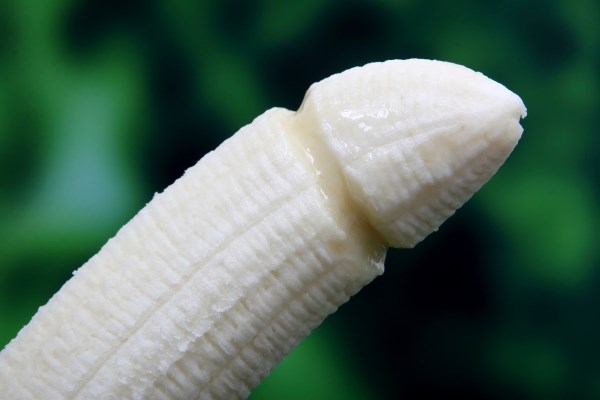 Heather Specyalski, 33, was charged with manslaughter in the death of her boyfriend Neil Esposito, who'd been thrown from a Mercedes-Benz convertible prosecutors said she was driving. Her defense was that she couldn't have been driving because she was, in fact, giving Esposito oral sex at the time of the accident. Indeed, paramedics testified that her boyfriend's body had been found with his pants down, but prosecutors argued that he could've been "mooning" or urinating out of the passenger's side window. Specyalski was acquitted of all charges.
6

The man who claimed that he suffered from sexsomnia to escape from rape charges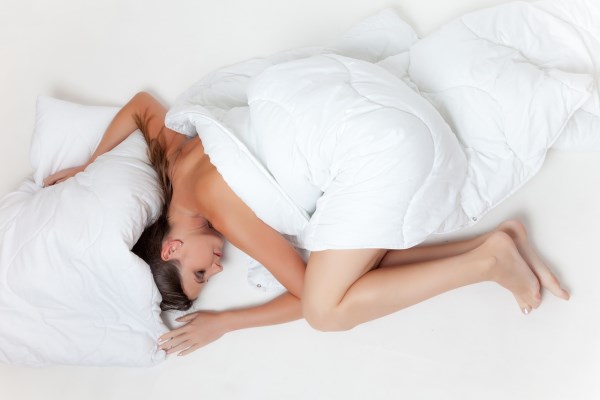 A term coined by a Toronto doctor, sexsomnia refers to when someone involuntarily engages in sexual acts while sleeping. In one of the most recent cases, a woman fell asleep on a couch at a house party in Toronto's Beach neighbourhood and awoke to find a stranger having sex with her in the summer of 2003. Jan Luedecke said he only clued into the fact he had sex when he went to the bathroom and discovered he was wearing a condom. A doctor testified the sexsomnia was aggravated by alcohol and sleep deprivation. Luedecke also had a previous history of sleep sex. He was acquitted of sexual assault.
7

The man who wanted to use a Parrot as a murderer witness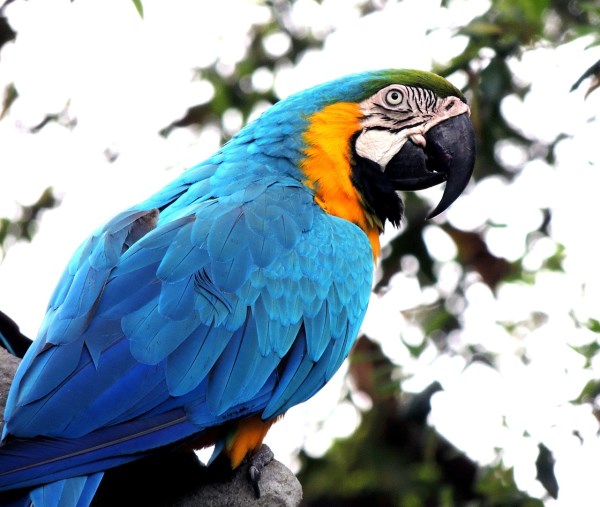 In the murder trial of Gary Joseph Rasp in 1993, accused of killing business partner Jane Gill, the defense attempted to submit to the court the testimony of Gill's African Grey Parrot, Max. Shortly after the murder, Max was reportedly heard repeating, "Richard, no, no, no!" Rasp's attorney took this as evidence that the real culprit was named Richard, not Gary, but the judge wasn't interested in what the bird had to say. Rasp was convicted of murder and sentenced to life in prison.
8

The AWOL soldiers who blamed the Ouija Board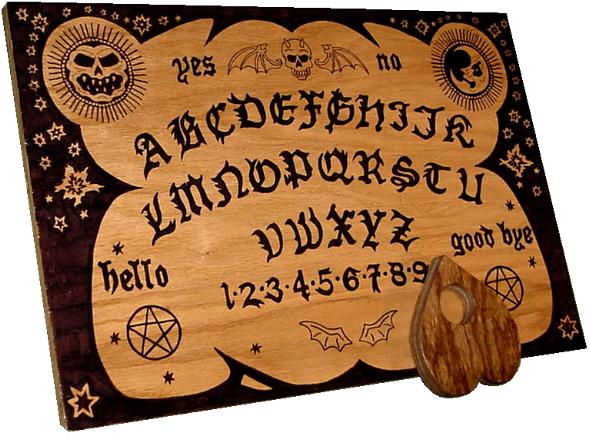 Six military intelligence soldiers were picked up by the police in Florida as deserters. They were on a mission to destroy the Antichrist, a member of their unit said. The soldier said the six left their unit in Augsburg, West Germany, in 1991 to find the biblical figure who, it is believed, will challenge Christ's second coming and spread universal evil. The soldiers also told a Tennessee man that they were in the United States for the Rapture. During the Rapture, fundamental Christians believe the faithful will be taken into heaven, thus signaling to the world's end. The six soldiers were assigned to the 701st Military Intelligence Brigade. They were leaded by soldier Vance Davis.
As their defense, Davis later said that the reason they left their Army Intelligence posts was simple: Ouija Board spirits said they were needed to help lead the world through an impending cataclysm.
9

The convicted molester claimed he was a victim of Bigfoot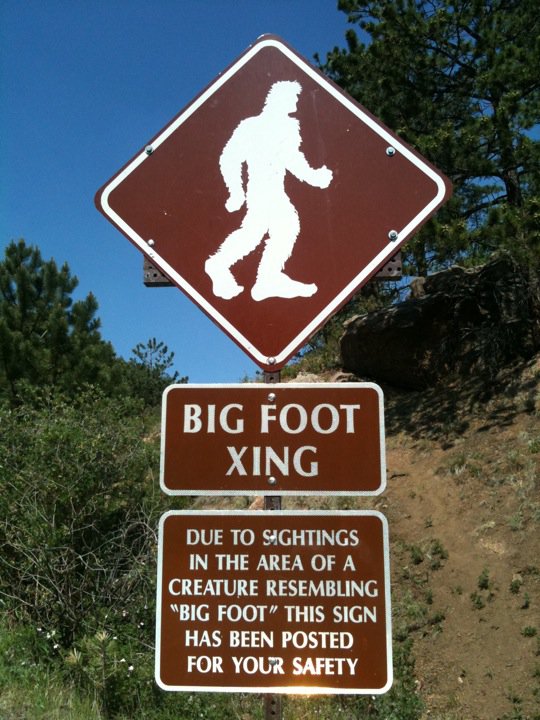 The man who claims that he was molested by Bigfoot as a child was ordered to serve 20 years in prison for his own molestation-related activities. Gene R. Morrill, 57, of New Ipswich, New Hampshire, had previously pleaded guilty in Stafford Circuit Court to 20 charges stemming from his efforts to solicit 13-year-old boys over the Internet.
Defense Attorney Terrence Patton cited Morrill's mental health issues in seeking leniency from Judge J. Howe Brown. Morrill reportedly told an investigator preparing his pre-sentence report that he had been sexually assaulted by the legendary Bigfoot. Patton said Morrill really believes the assaulted happened. However, Morrill was determined to be mentally competent to stand trial. The judge also couldn't have been impressed with Morrill's criminal record, which includes a rape conviction involving a child in New Hampshire. Morrill was convicted of five counts of attempting to take indecent liberties with a child, five counts of using electronic equipment to solicit a juvenile and 10 counts of reproducing child pornography.
10

The man who claimed he couldn't have committed a sexual crime because it was Ramadan and he was fasting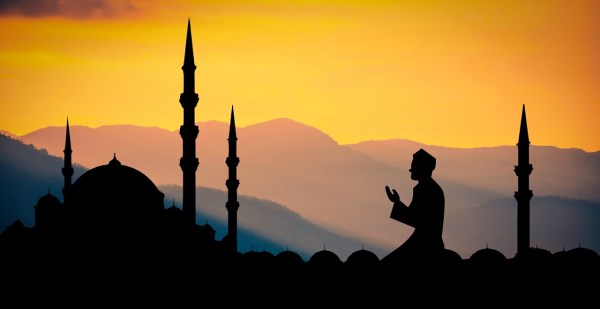 A Muslim taxi driver tried to use the holy time of Ramadan as his defence against allegations he repeatedly grabbed the breast of a disabled female passenger. Abdul Majid Qazizada, 51, had argued that Ramadan was a time when Muslim men "don't even touch their wives". He was found guilty of the aggravated indecent assault of a 23-year-old woman who suffers cerebral palsy and epilepsy. Qazizada claimed he was a devout Muslim who was fasting when the attack occurred in September.
The woman got into Qazizada's taxi to go home after going out with friends. During the short ride home, she felt at first "a little scared", then later "very worried", when Qazizada repeatedly told her: "You're a lovely lady." After parking in the driveway of her home, Qazizada told the woman he would help her get out of the taxi. As she struggled to get out of his taxi, Qazizada squeezed the woman's breasts several times. Throughout the assault, he asked the woman: "Are you all right?". Each time she replied: "No." Qazizada eventually left, saying: "Have a good night." The woman immediately went to her neighbour's home to report the attack.